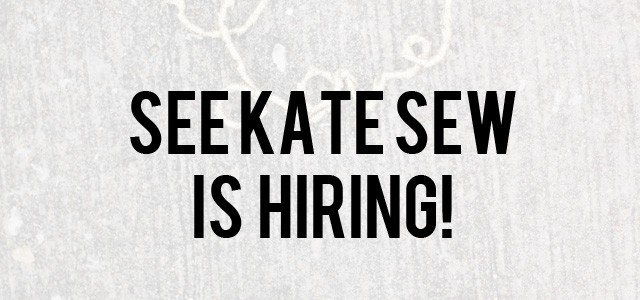 Are you super crafty? Do you love sewing and/or DIY projects? Are you up on fashion and great with a camera?
see kate sew wants YOU!
see kate sew is hiring a few contributors to write content for monthly DIY projects to appear exclusively on seekatesew.com. Contributors will be paid.
DIY contributor
Minimum qualifications:
-super crafty + full of ideas
-hip and knowledgeable about fashion
-great photography skills, DSLR required
-basic photo editing capabilities
Preferred qualifications:
-Photoshop experience
-experienced blogger
-lover of floral prints + fake fur (jk, not jk)
If interested please email resume/qualifications, portfolio (links to work, photos, etc), experience and anything else you'd like to include to helloseekatesew@gmail.com ASAP!