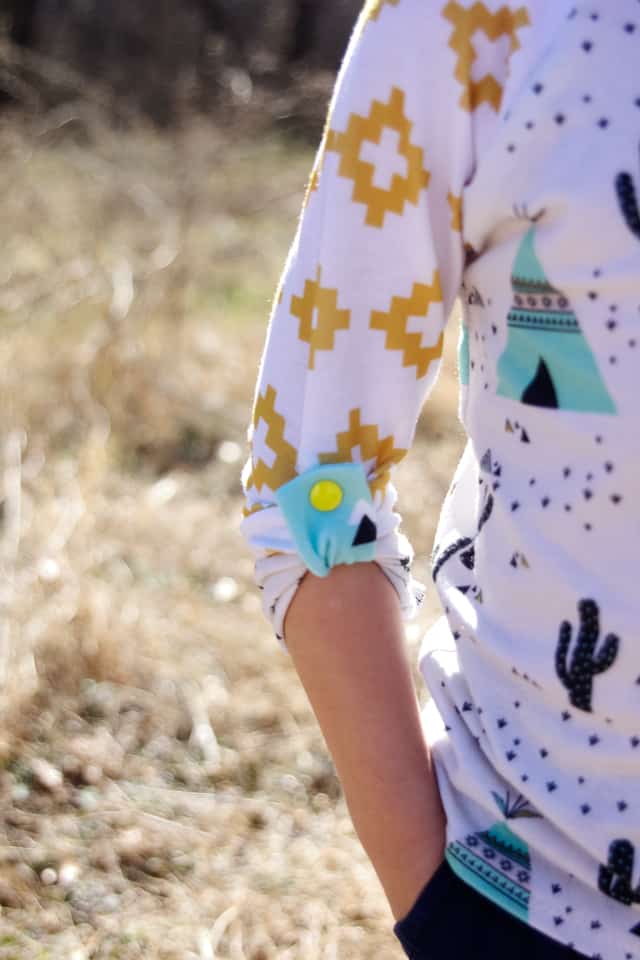 I've shared about Sprout a few times here and on Instagram and in newsletters, and today I'm sharing a few things I've made with Sprout Fabric!
Sprout is owned by Spoonflower and prints pattern pieces and fabric at the same time. So instead of cutting out paper and then fabric, you just cut and go! Plus you can use your own custom fabric, or choose from the database of designs.
There are 9 See Kate Sew patterns available at Sprout right now with 2 more on the way!
Use code "SKSLOVE" for 20% off all SKS patterns at Sprout! This code is good for one week only!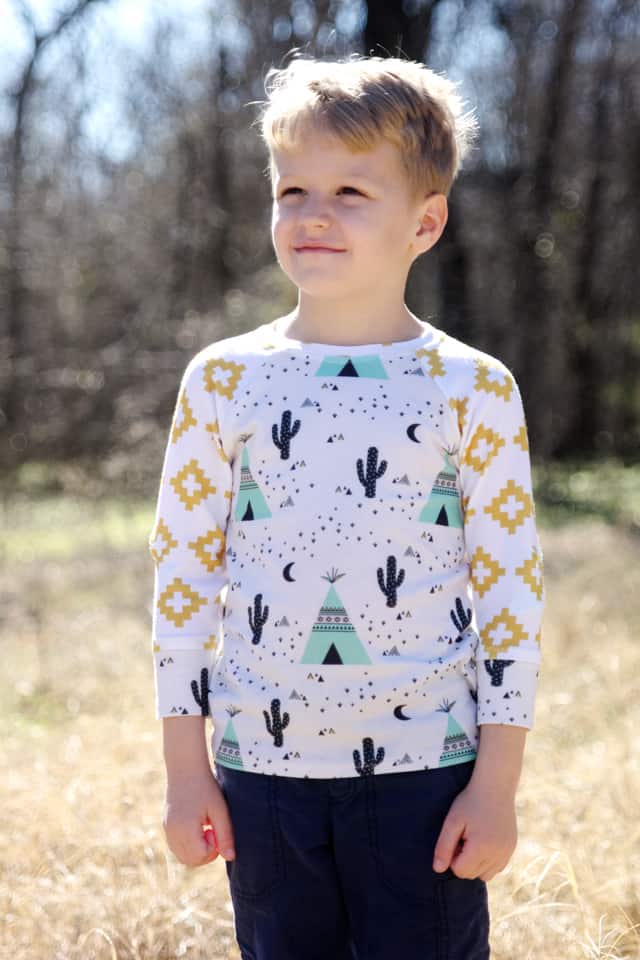 This is what the Recess Raglan looks like when it comes–a panel of fabric with all the pattern pieces. They've already accounted for shrinkage, so you can just cut and go!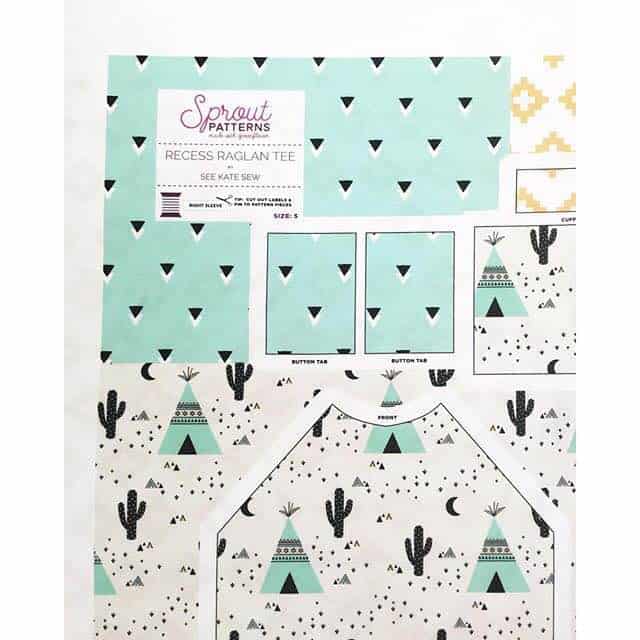 I put my KAM snap placer to good use instead of buttonholes on the button tabs!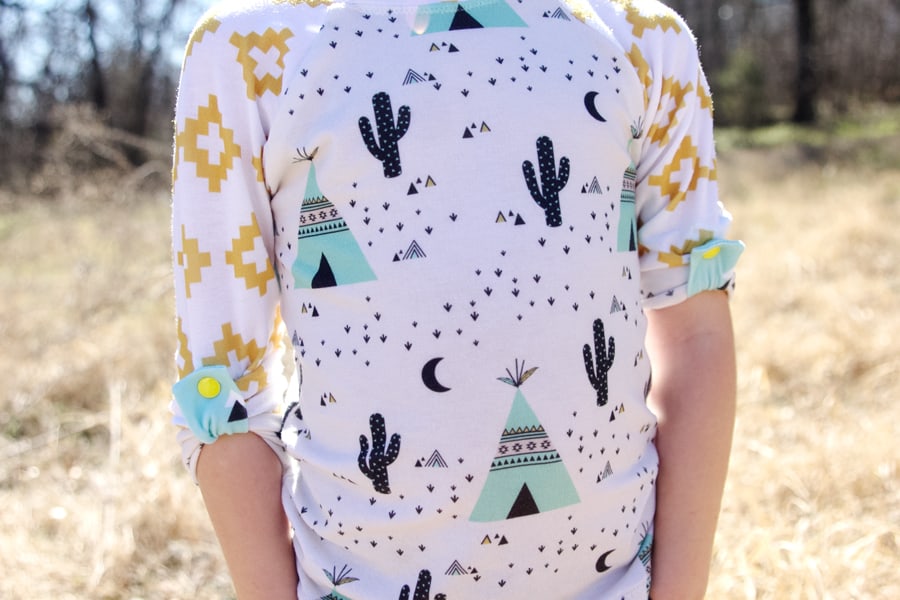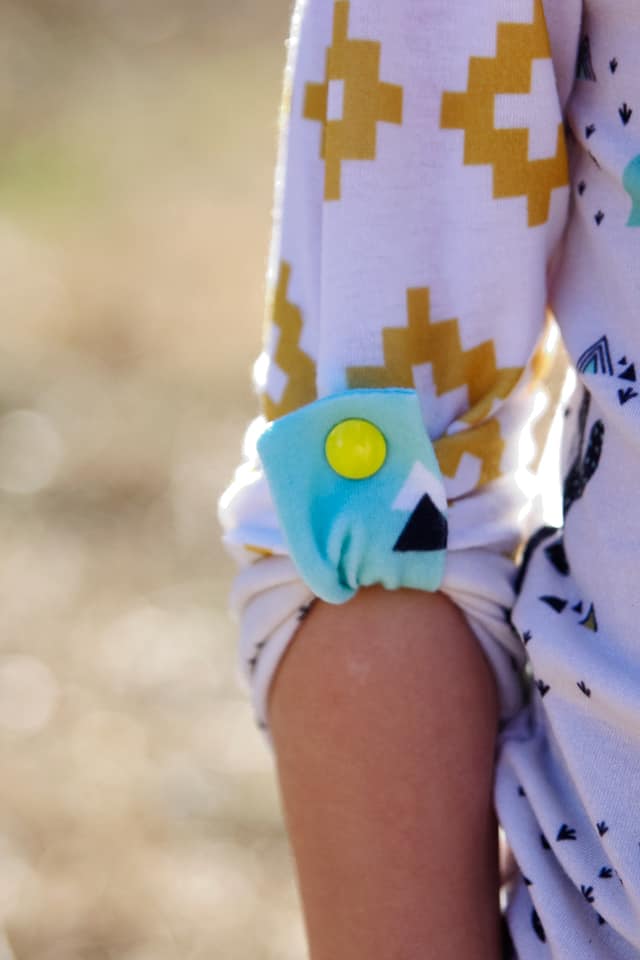 I also made myself a Dreamer top. I knew I wouldn't fit in all of my patterns with my belly, but the Dreamer is loose enough to fit. I designed this + fabric in Spoonflower a while ago. It was fun to use it on my own pattern through Sprout!