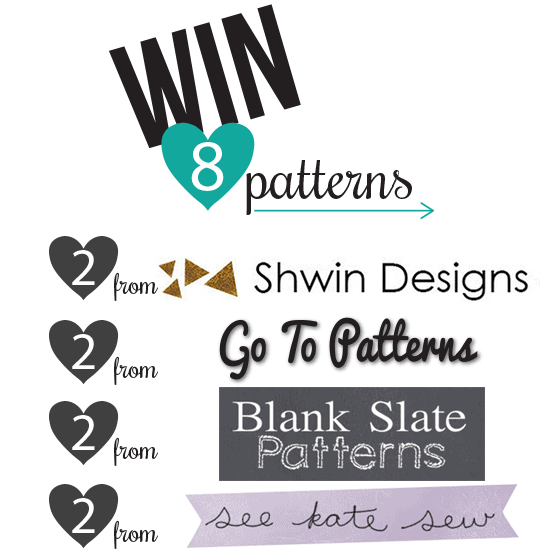 I teamed up with my Pattern Anthology girls today to giveaway 8 patterns! Two from my shop and you get to chose which ones!
Visit Shwin Designs, Blank Slate Patterns, Go To Patterns and my shop: see kate sew to see which patterns you'd want to win.
Enter by filling out the form below.