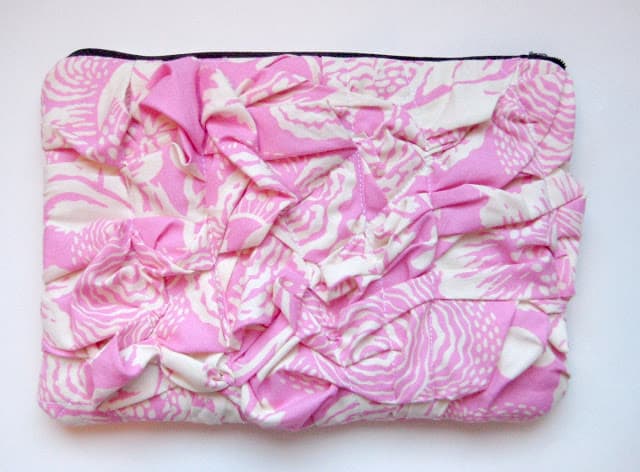 Now that I'm a mom (which I love, by the way!) I carry around a diaper bag(like most moms do). My diaper bag is bright and cheery and I love it! Since I carry a diaper bag and a car seat everywhere I go I don't really have room for a purse, so I end up throwing my wallet, cell phone and coupon organizer in with the diapers, bottles and burp cloths. Finally I found a solution. It's just a cute little clutch that will hold all of my "stuff" so it call all be organized inside of the diaper bag.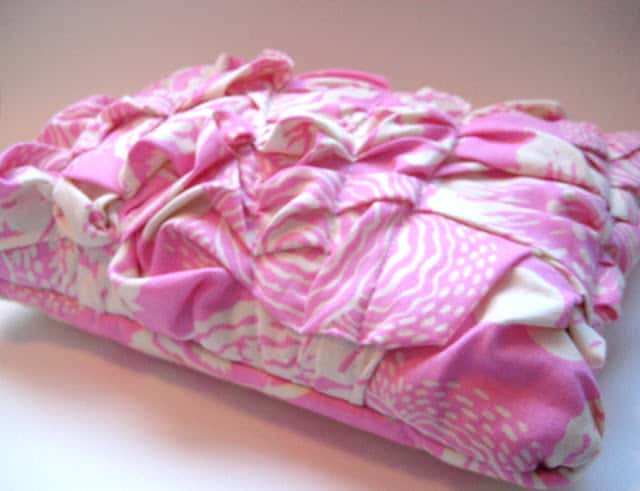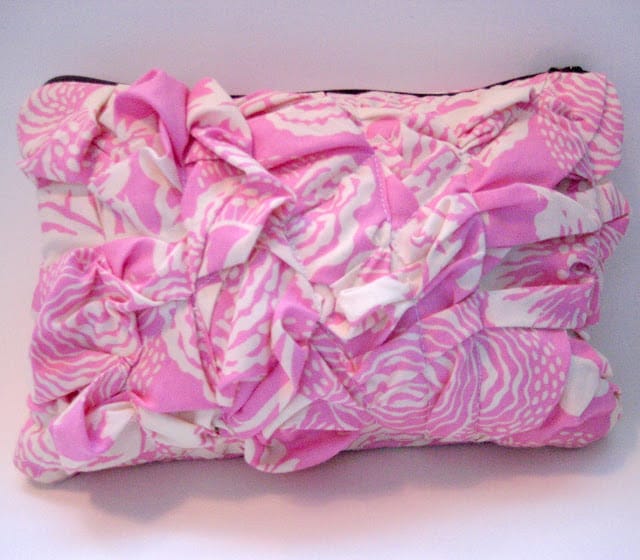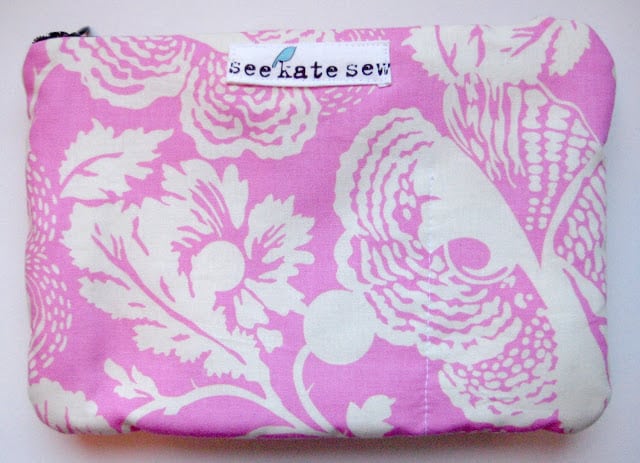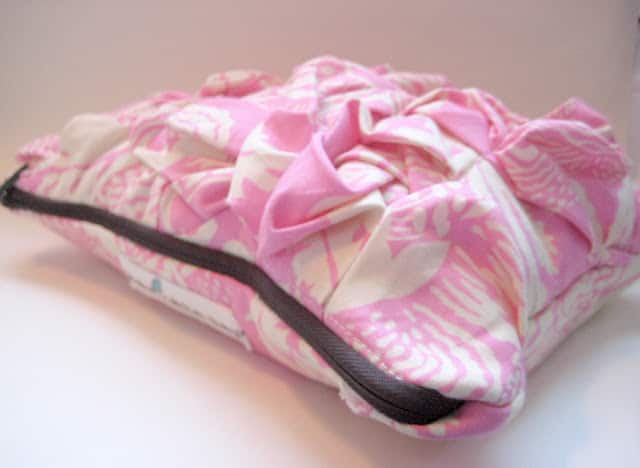 I stitched over the fabric with lines of stitching going in every which way. I think it looks like smashed ruffles, so that's what we'll call it for now. It has some fleece inside so it's sturdy and cozy.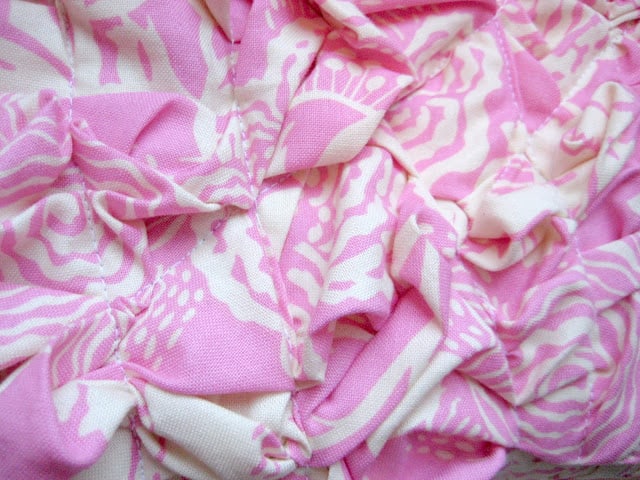 So functional! Success! And now my diaper bag is a little bit happier.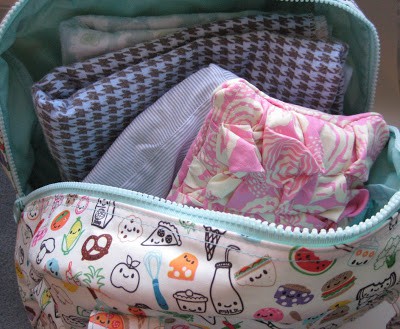 (fabric used: 
Amy Butler Midwest Modern Fresh Poppies Rose
)