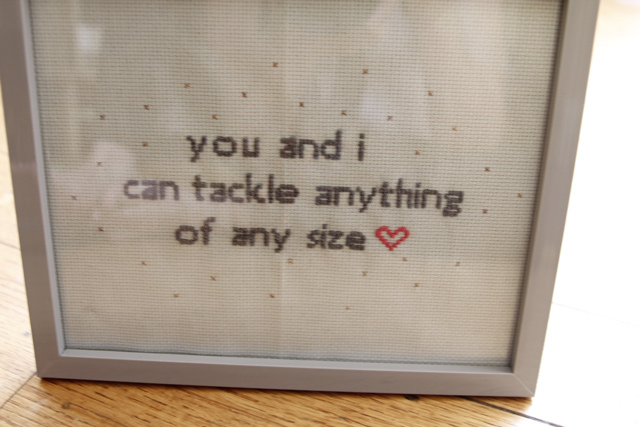 Cross stitching might be the most old lady craft I can think of. In my mind it pairs well with rocking chairs by a window. But when I was in Washington, my mom and I went into a cross stitch and yarn store (My mom is a crazy knitting gramma). It's too hot for yarn, but rows and rows and rows of brightly colored embroidery floss hung on one of the walls in the store. I was instantly drawn to it and decided to take up cross stitching, right then and there. Afterall, it's the perfect vacation/road trip craft, you can take it anywhere!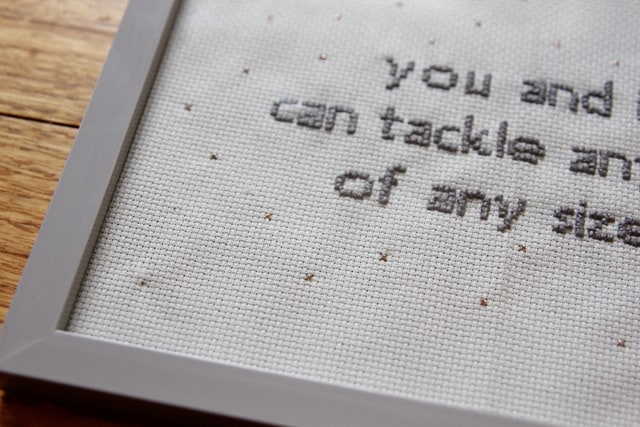 I couldn't find a pattern that was modern enough for my taste so I decided to just write out a line of song lyrics from one of my favorite Ben Kweller songs,

I followed the lowercase alphabet patterns found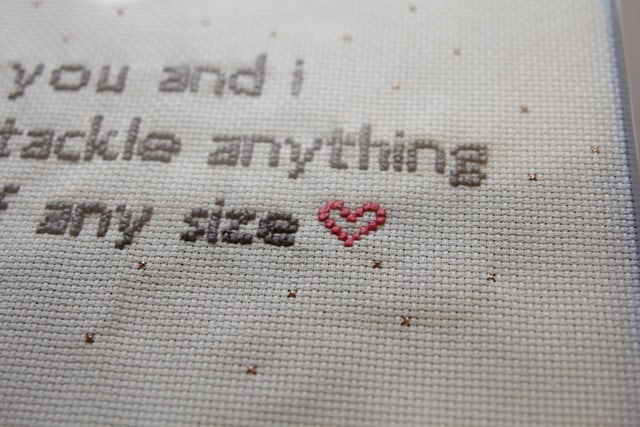 Have you ever cross stitched? I think I'm addicted!