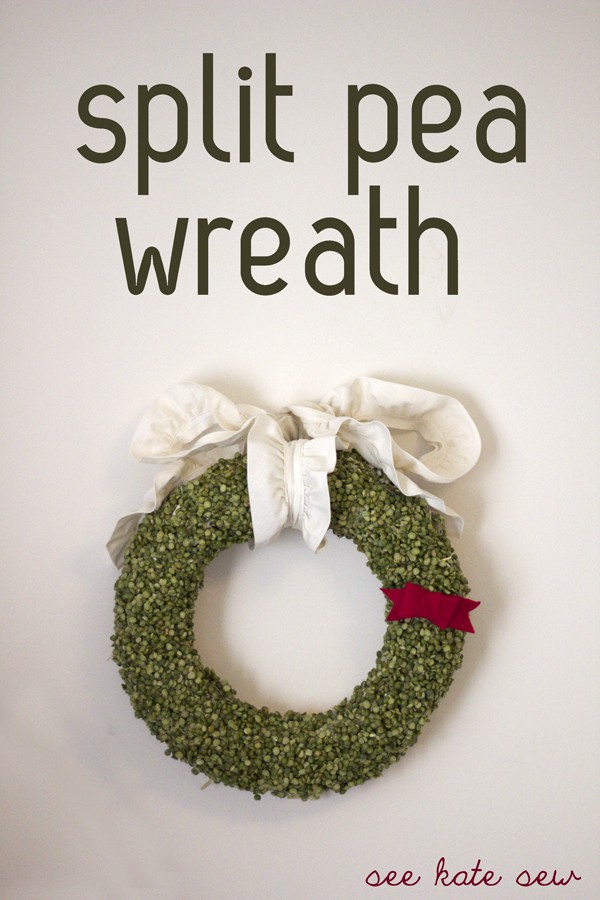 I think split pea soup was my least favorite dinner that my mom ever made. Sorry mom! The taste was fine but the texture made me want to puke. I haven't had it in years, so maybe I'd have a different opinion now. But aren't they pretty? In dried form, at least.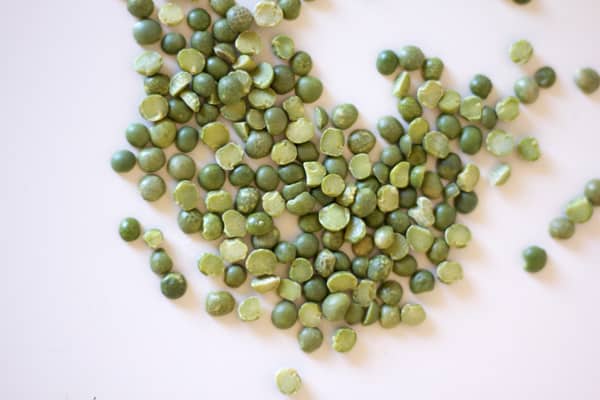 Anyways, 2 bags of split peas make a nice Christmas wreath. I bought 4 but only poured out two and had plenty. This is super easy, but equally messy!


Materials:
-2 bags of dried split peas
-some type of glue. I used pva, this kind.

-straw wreath


First put lots of glue on your wreath. Be very generous..just dump it on there. I used a glue brush to help me.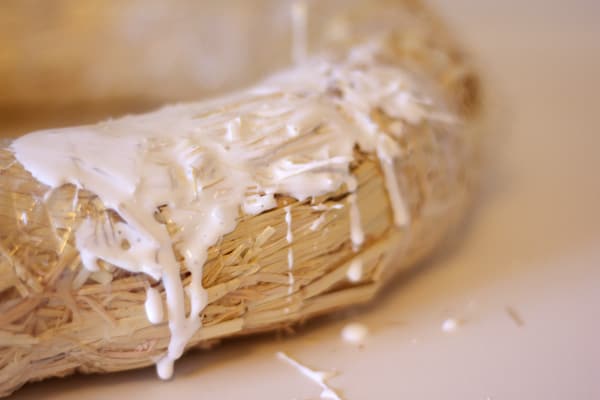 Then stick on your peas. This is messy and takes a while. But you'll get it. Stick stick stick!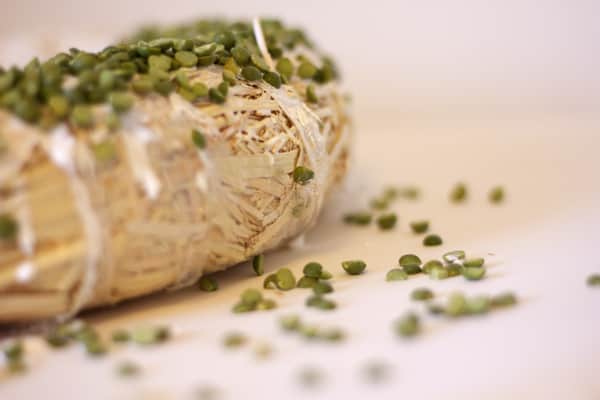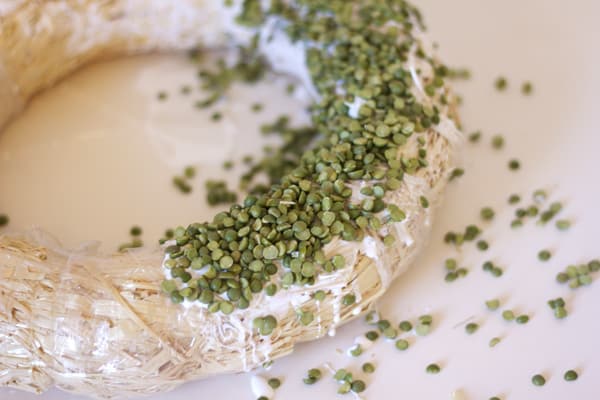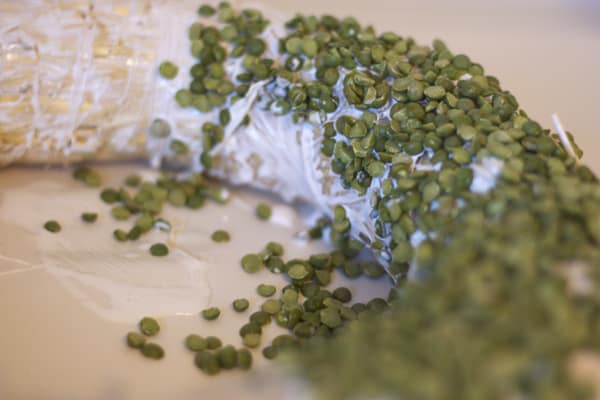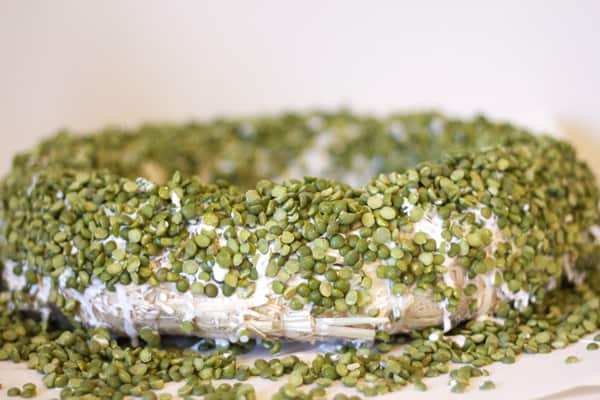 When it looks something like this, let it dry. You can fill in any empty spots later with a glue gun or more glue.


Add a bow and you're done!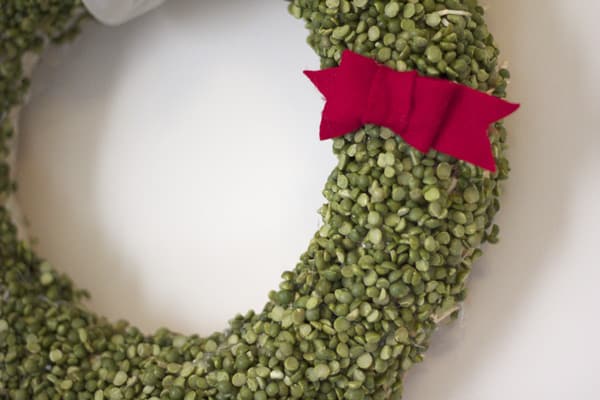 I hung mine with ruffle trim tied in a bow.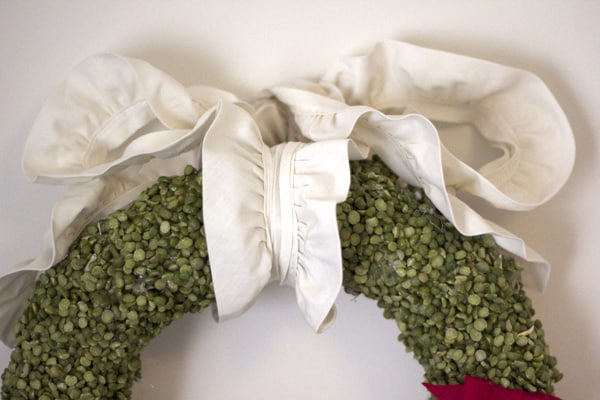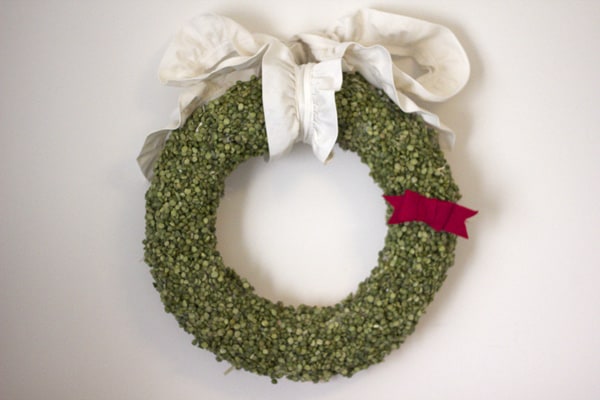 Split peas never looked so good!