This post is sponsored by Stash Builder Box! Save $3 on your first box with code SEEKATESEW!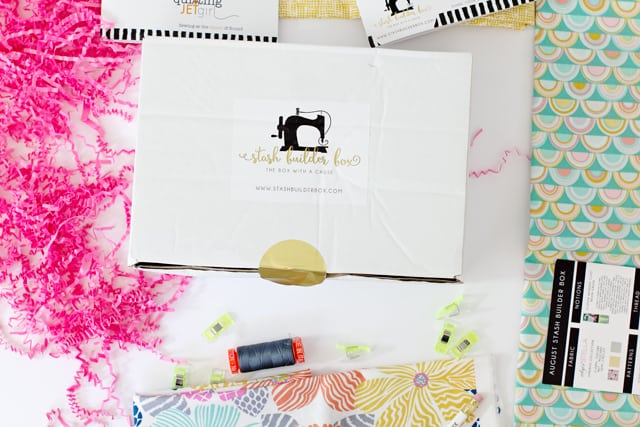 You are gonna love this month's Stash Builder Box! Stash Builder Box is a subscription box just for SEWERS (seamstresses, sewists, quilters, people who love sewing, you get the idea!) and it's been super fun to get these boxes the last 3 months. 20% of SBB's profits go to a cause! They donate quilts and other items to My Stuff Bags, which helps children entering foster care. I just love that part of the Stash Builder Box's mission, such a feel-good project that you can be a part of! If you don't want a spoiler, click right here and go purchase your August box before looking! Or read my reveals on the July Stash Builder Box or the June Stash Builder Box and scroll all the way to the bottom to enter the giveaway!
But if you do want a spoiler, stick around! Here's my reveal of the August Stash Builder Box!
Based on the last 3 months of SBB, each box will have:
3 Fat Quarters of new and trendy fabric! They are always from the same collection so they go together.
1 spool of coordinating thread
1 sewing themed pencil (always my favorite part!)
2 quilt patterns – 1 for a simple block and 1 for a whole quilt
1-3 sewing notions and extras (stuff you'll actually use!)
cute packaging and pink ruffly filler!
The pencil! Measure Twice Cut Once is one of my favorite sewing sayings. I love my little collection of sewing pencils!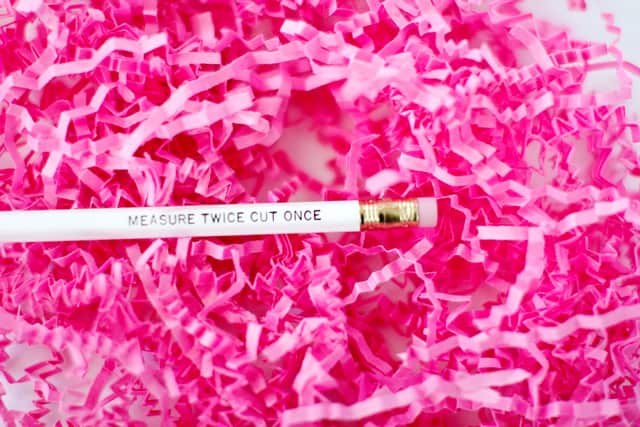 This box has 3 prints from the Dear Stella Junebug Collection. The Demi-Circles one is my favorite, looks so retro!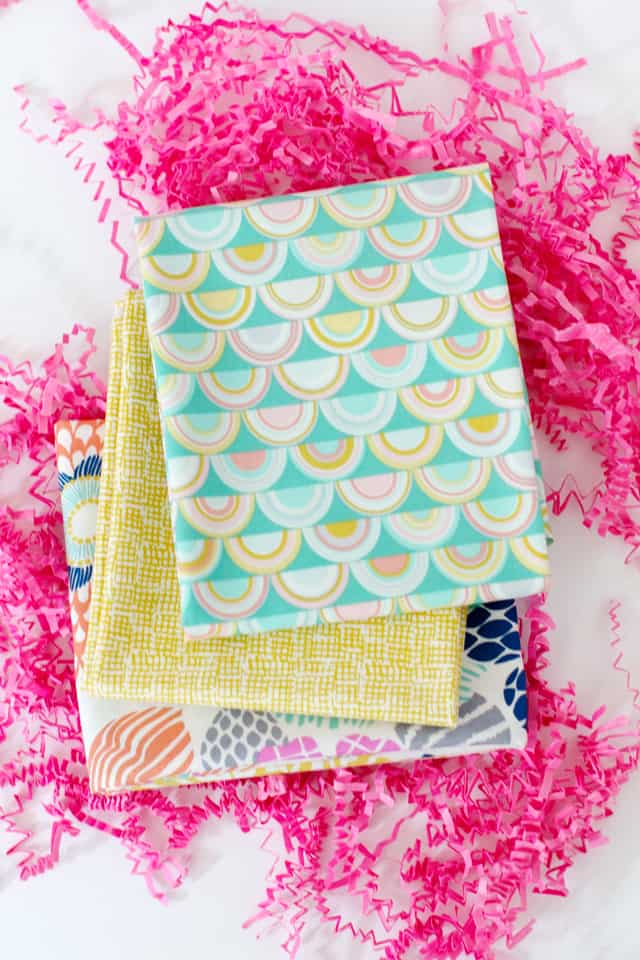 The first thing I saw when I opened the box was WONDER CLIPS! These are awesome! And I never have enough, so this package of 10 was just perfect! Wonder Clips are used in place of pins on thick fabrics, or fabrics that you don't want pinned. I use them for leather, oilcloth and similar fabrics since pins would leave a mark. I also love them to hold binding or piping to fabric as I sew it together!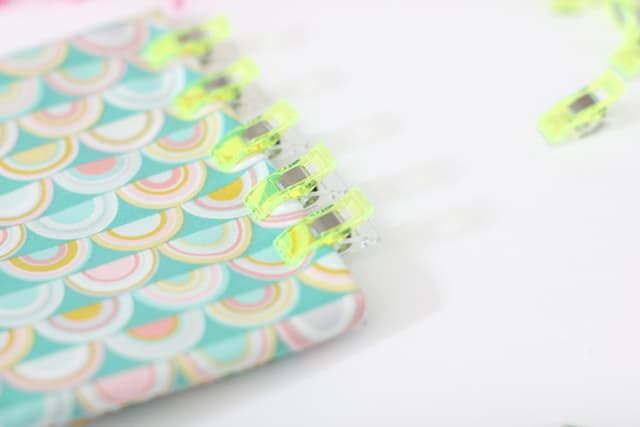 Each box comes with a card explaining everything, so if you can know right away what to use everything for!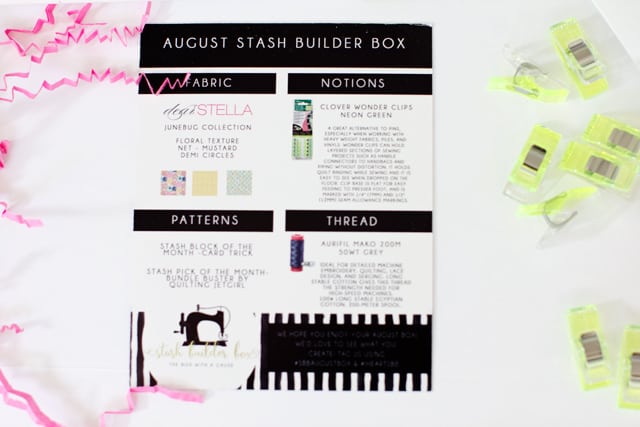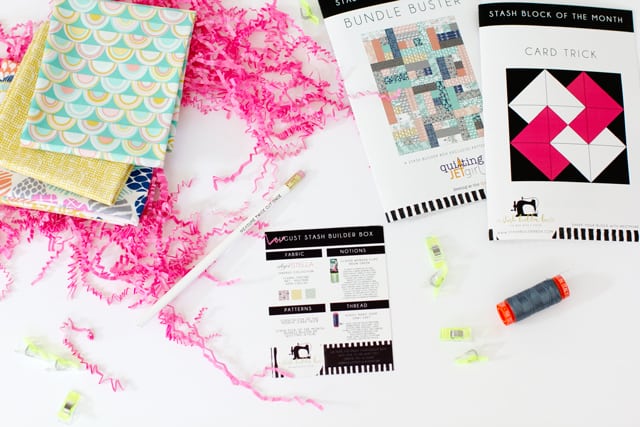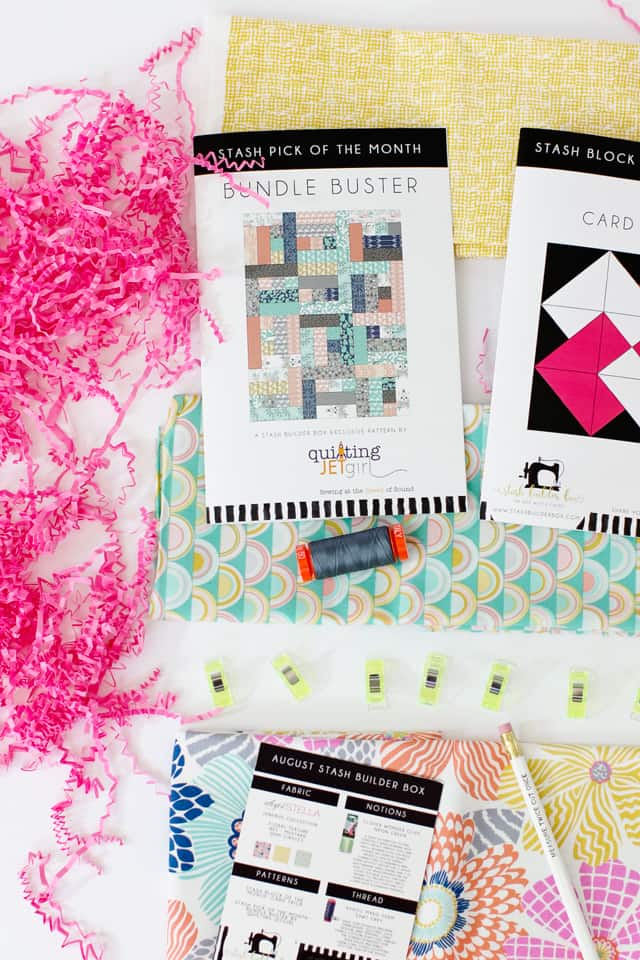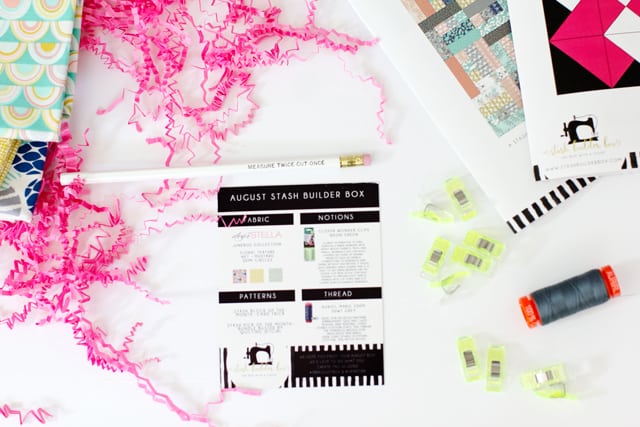 Two quilt patterns always come with the box, one for a whole quilt and one the SBB Block of the Month! You can share your Block of the Month on Instagram and see everyone else's with the hashtag #botmsbb!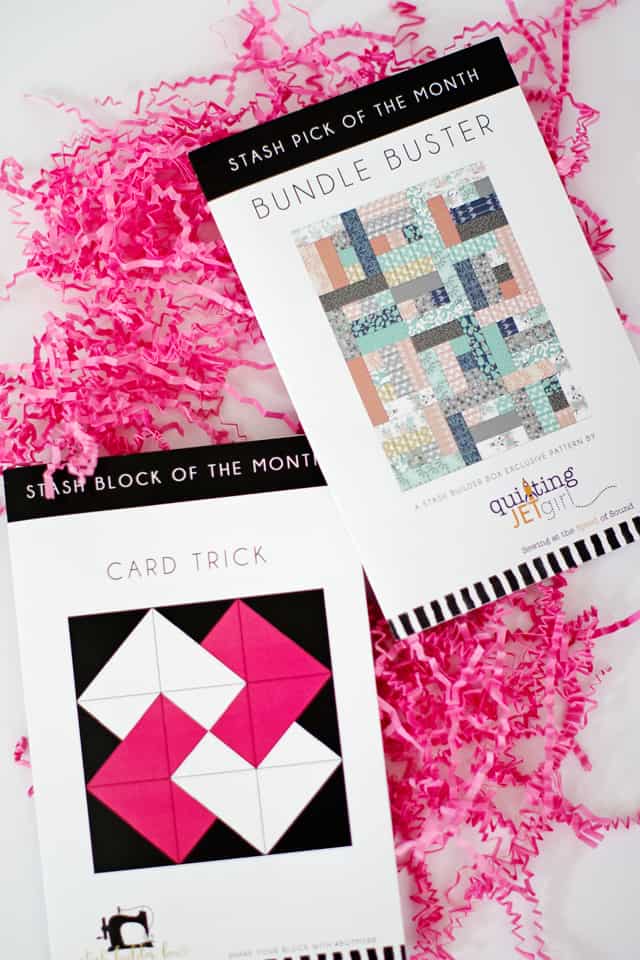 I love these quick little projects, I think they are the perfect thing to sew when you're just not sure what to sew!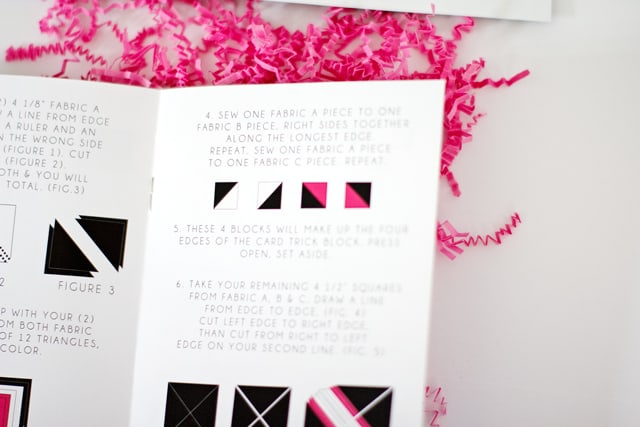 SEW MUCH FUN!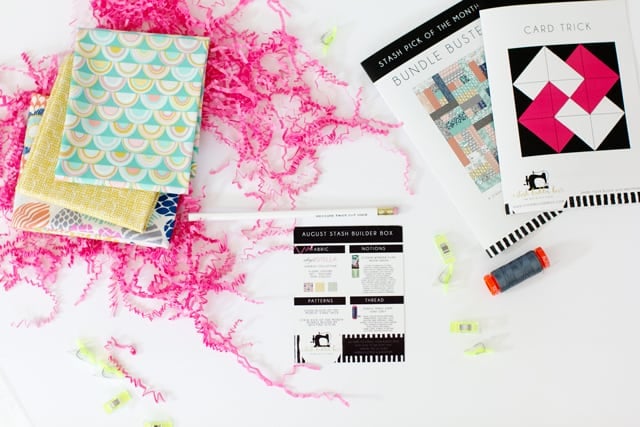 On the back of the explanation there is always a cute little frame-worthy quote!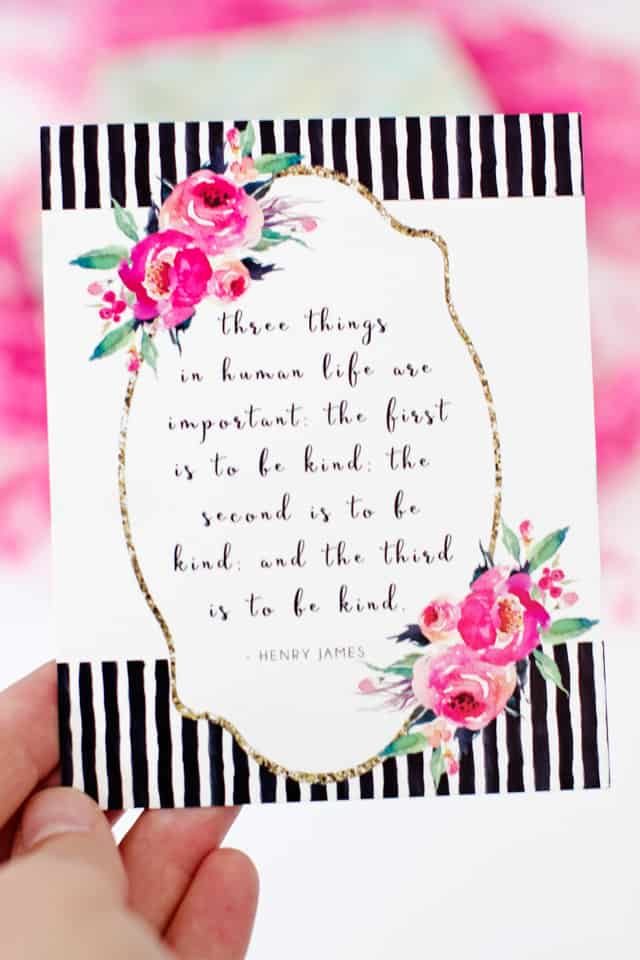 Okay okay, ready to win a 6-month subscription? Enter below!
And don't forget to order your August box by August 14th! Use code "SEEKATESEW" for $3 off!