This post is sponsored by Stash Builder Box, the subscription box for sewers!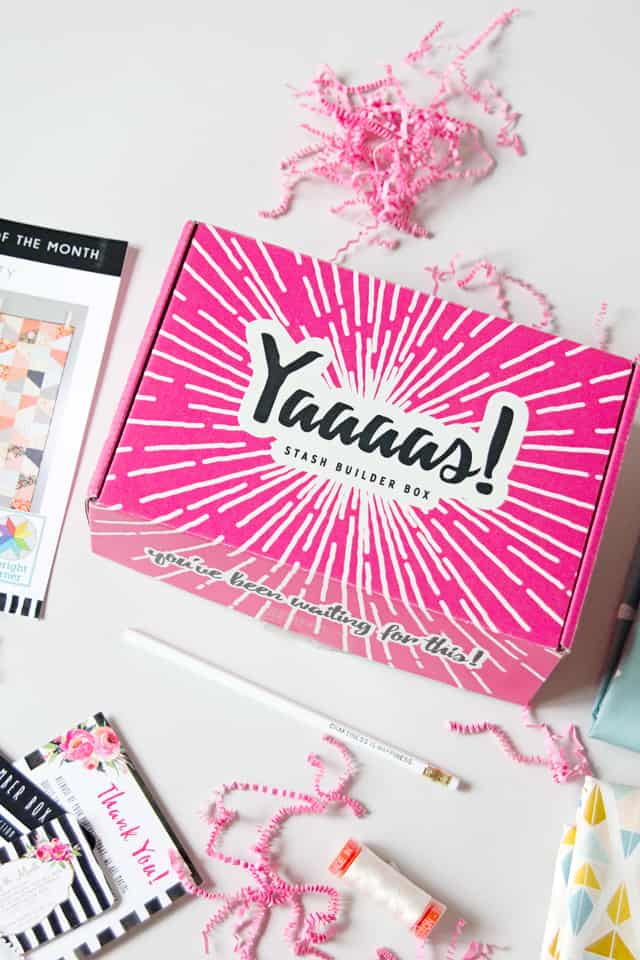 Stash Builder Box is back this month with a giveaway and box reveal! I loved getting their newly redesigned box in the mail, it was a blast to open! Stash Builder Box also reworked the box to include MORE FABRIC! This box has 3 full yards of fabric from the same designer fabric line plus all other notions and goodies!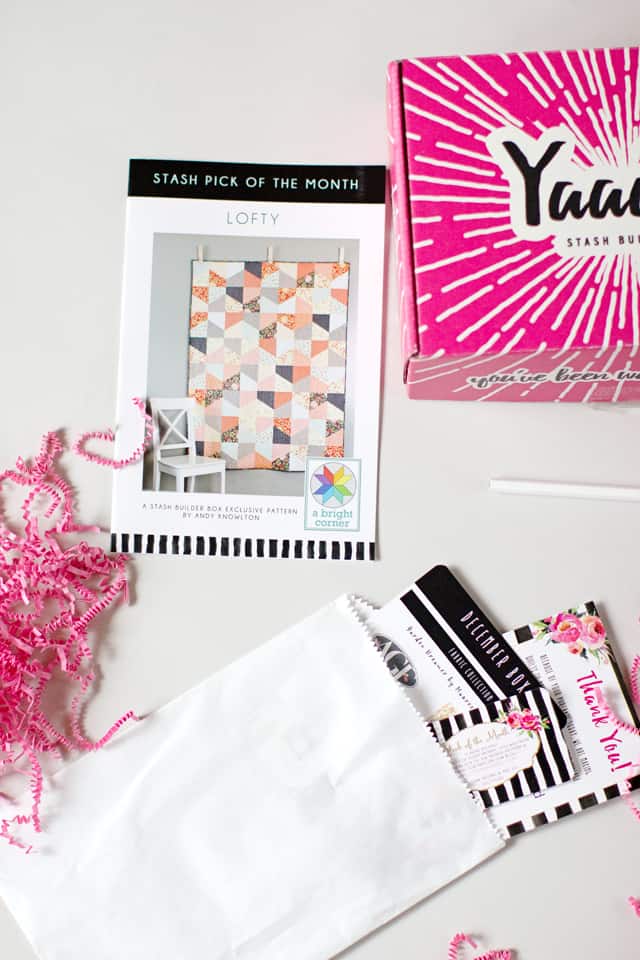 The new PINK box is so fun. It ships like this, too! The mailing label is on the back so you know when your fabric box has arrived without looking closely! The box is super cute. You can search the hashtag #IHEARTSBB to see more photos of this new box and what sewers are making with it!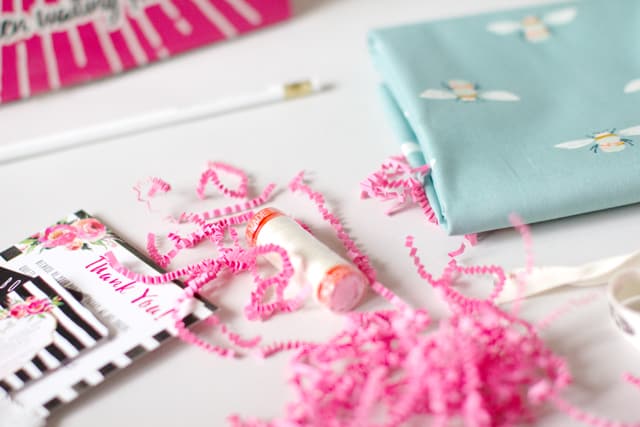 The fabric for December's box is from the Garden Dreamer line by Maureen Cracknell. I'm so excited about the geometric print in this bunch and the bees and floral are so nice too! I can't wait to cut into it! AH!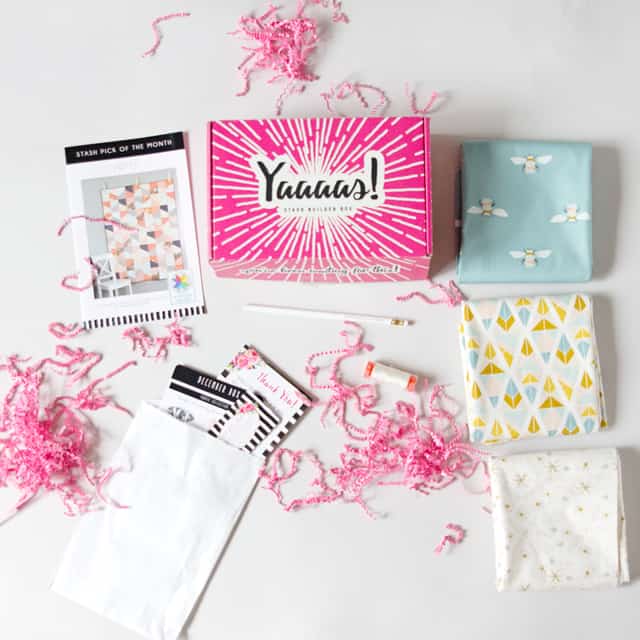 This month's box also came with a spool of thread, that looks like it will work perfectly with the fabric, a quilt pattern and a "Craftiness is Happiness" pencil. The little saying on the pencil is a fun highlight of the box. I'm always excited to see what it says!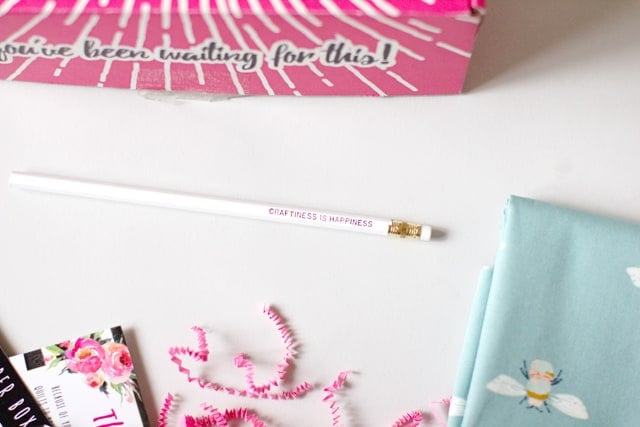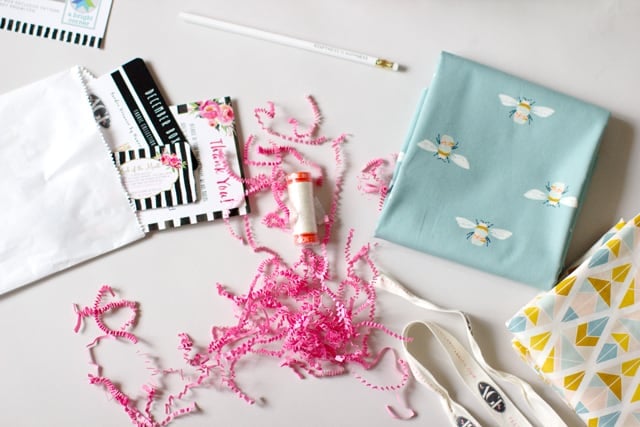 This is such a great little package to make any week a little brighter! I love the idea of gifting this box to a crafty friend (or yourself, haha!)! An extra special thing about this box is that SBB donates quilts to charities with 20% of their profit! This month the quilts are going to  Give Kids the World which is a resort in Florida that provides weeklong vacations to children with life-threatening illnesses. I just love how they are giving back through sewing! You can get involved in this great cause on the Stash Builder Box website!
One of my favorite things about the box is that it has a whole project include: a quilt pattern, fabric and thread. So if you're not sure what to make, you can start there!
GET YOUR BOX HERE! You have 4 days left to snag December'x box! You can purchase just one box, or a 3-month, 6-month or 12-month subscription!
And Stash Builder Box is giving away a 3-month subscription! Woo hoo! Enter in the rafflecopter widget below!