This post is sponsored by Stash Builder Box! Use code SEEKATESEW for $3 off your first box!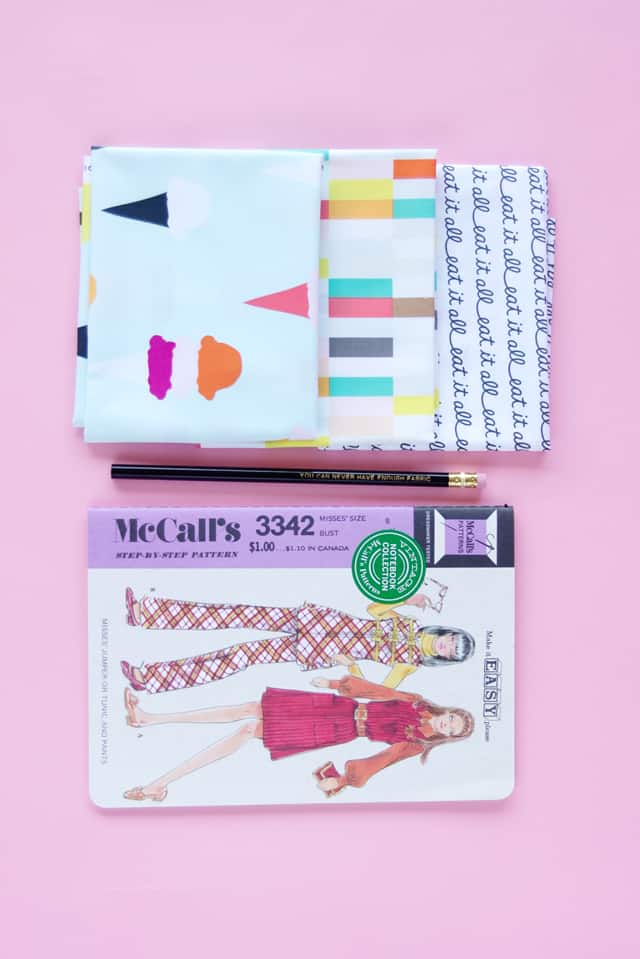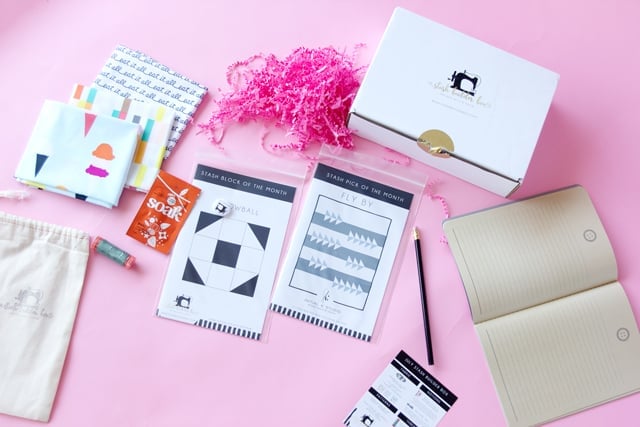 I'm excited to reveal my July Stash Builder Box with you today! You may recall the June reveal (see here) and this box may even top that one! Both are so much fun and full of fabric, notions, and goodies I already love and can't wait to use! This box is always perfectly curated, it's so much fun to open.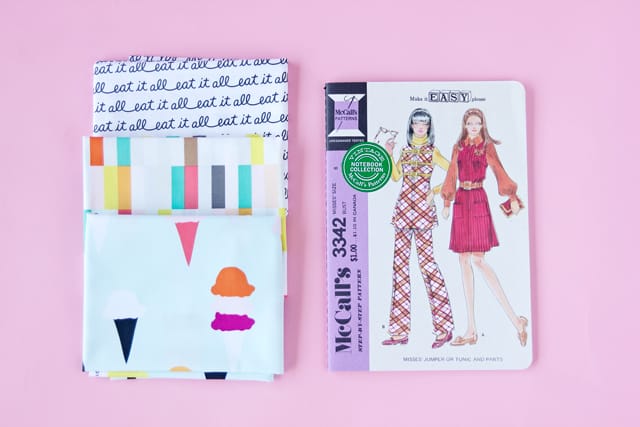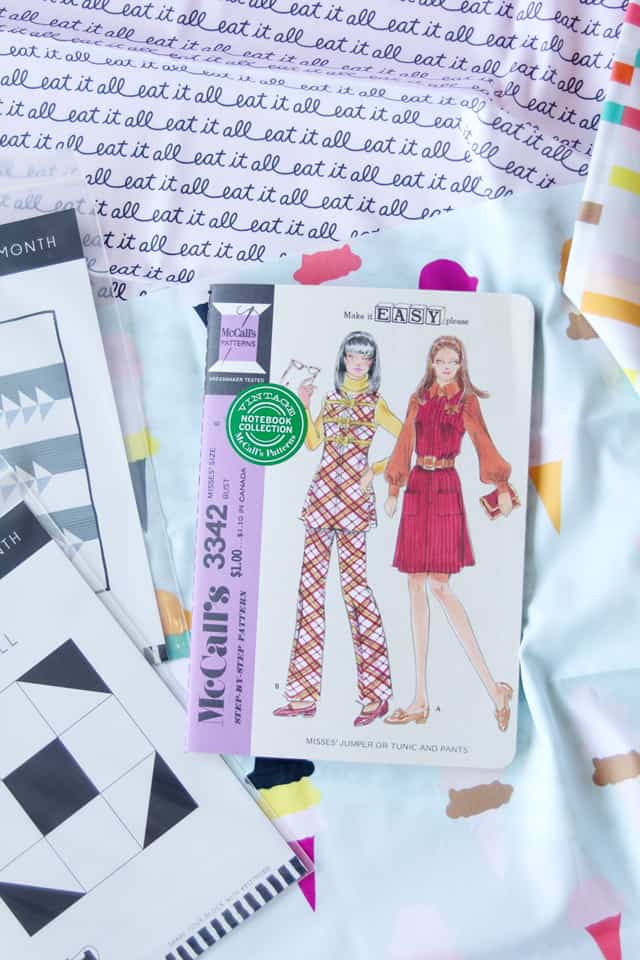 My favorite item in this box is the notebook shown above. It's a vintage pattern cover! SEW CUTE! Check out the inside: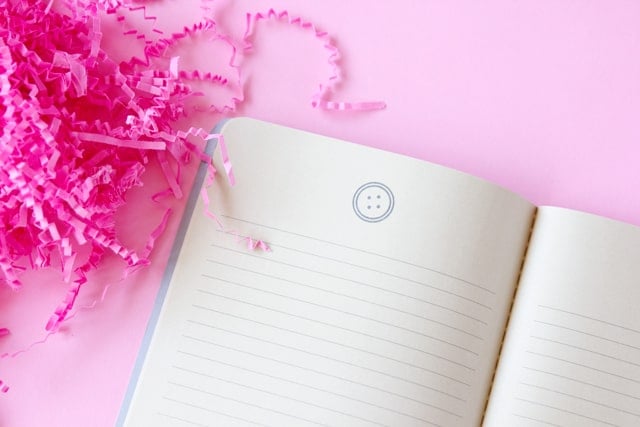 Perfect inspiration journal! And check out the back!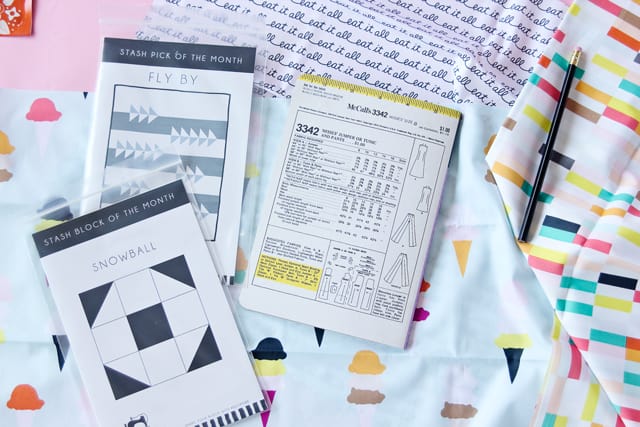 The fabric selection this month is super bright and fun! It's from Art Gallery's Boardwalk Delight by Dana Willard! I've been wanting to get my hands on some of this fabric!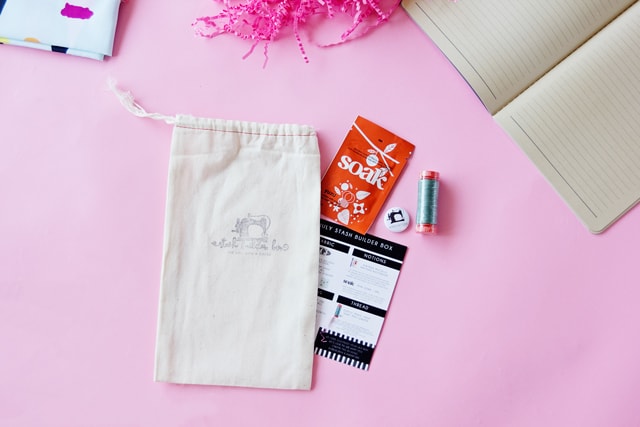 Inside the little drawstring bag was a spool of thread, a pin, the pencil shown below (perfect, right!?) and a packet of Soak Wash for washing handmades!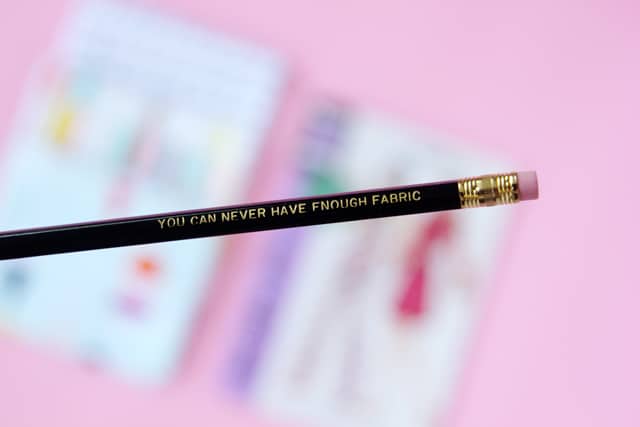 All together, it's a fun box!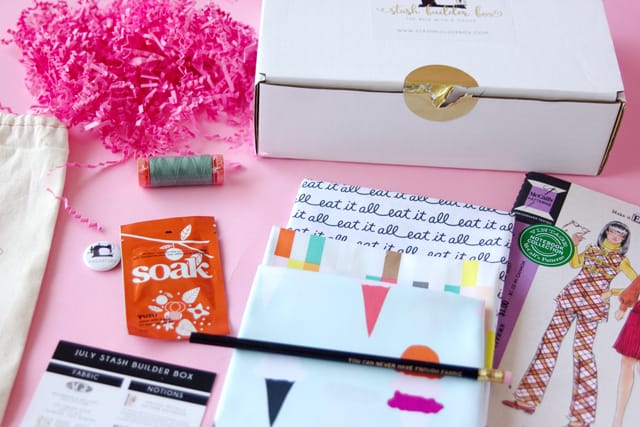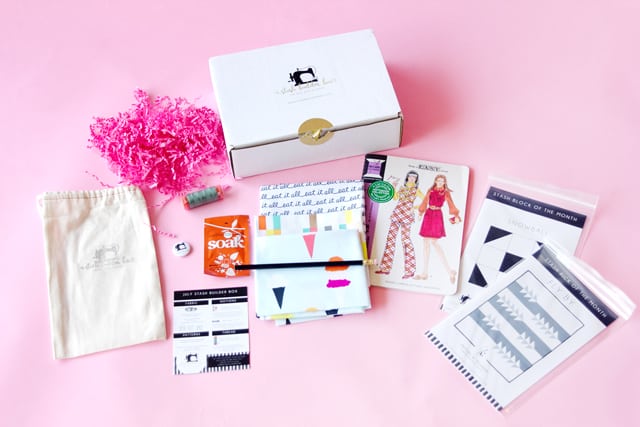 And there are 2 quilt patterns included again, just like last month! I love how the full quilt pattern is always something very modern that I'd totally make! The Stash Block of the Month is always fun to get, too.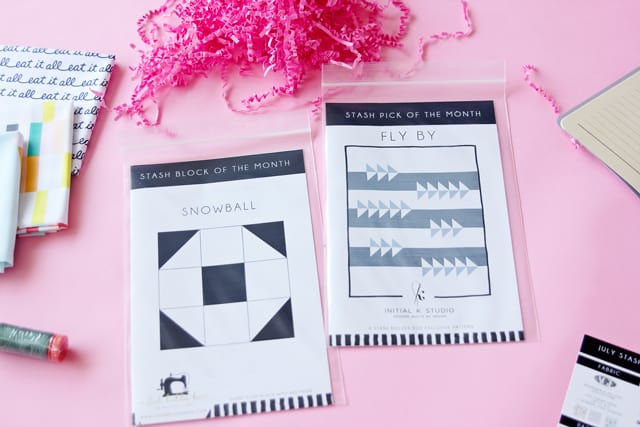 You can sign up for a subscription in 3, 6 or 12 month increments, or just purchase 1 box! Use the code SEEKATESEW for $3 off! The last day to purchase a July box is July 14!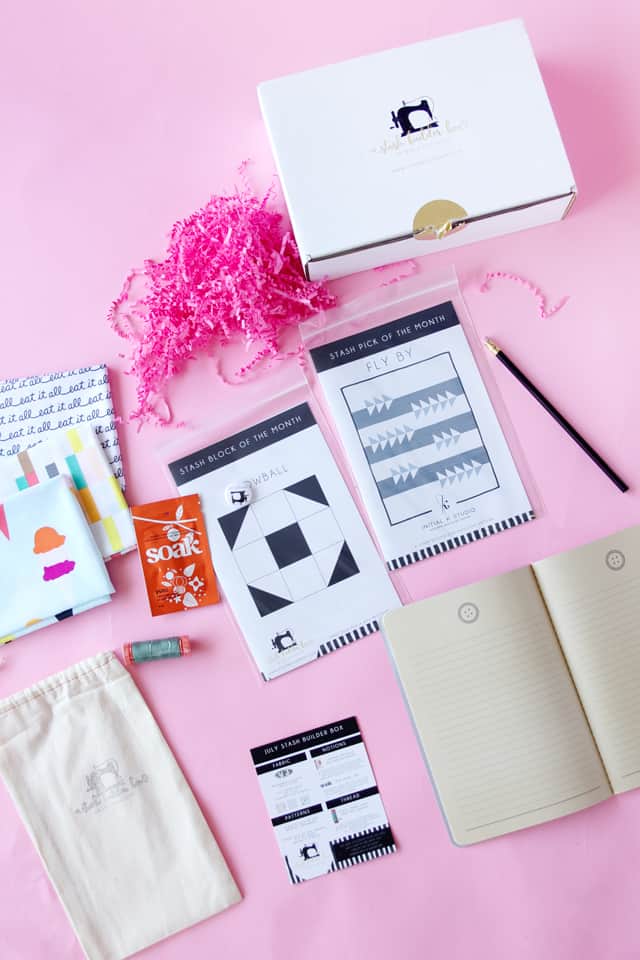 Here's a reminder at how fun June's box was! Enter to win a 6-month subscription to Stash Builder Box in the widget below!