This post is sponsored by Stash Builder Box!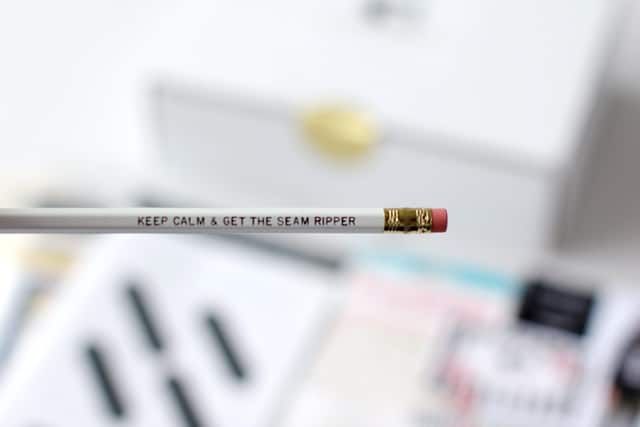 I'm really excited to tell you about Stash Builder Box, because I know you'll love it! This is a new subscription box especially for lovers of SEWING! How fun is that! I actually had a blast opening this box, it was really fun and I'm thrilled with the contents.
My daughter helped me open it and we had a really fun time! Something about surprises! But this post is totally going to ruin the surprise, so if you want to order your own, just click here! The June box must be ordered by June 14 so don't delay!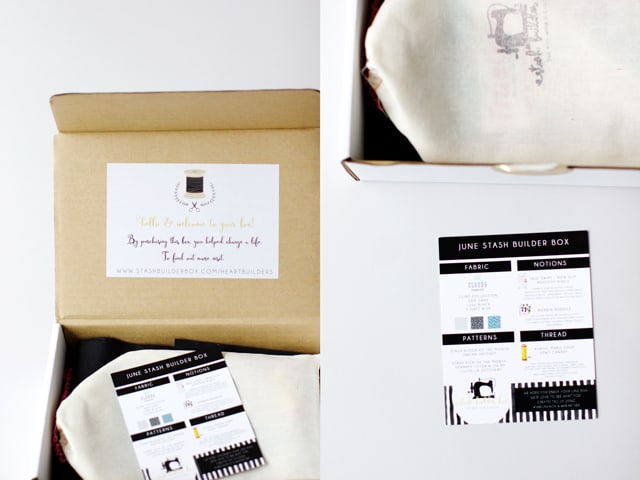 This box is extra special because 20% of the proceeds go to a cause! Right now the cause is called My Stuff Bags, which donates comforting bags full of essentials for kids in tricky foster care situations. You can read more about the current mission here. I think that is so neat! There is also information about getting involved making quilt tops for this charity on that page!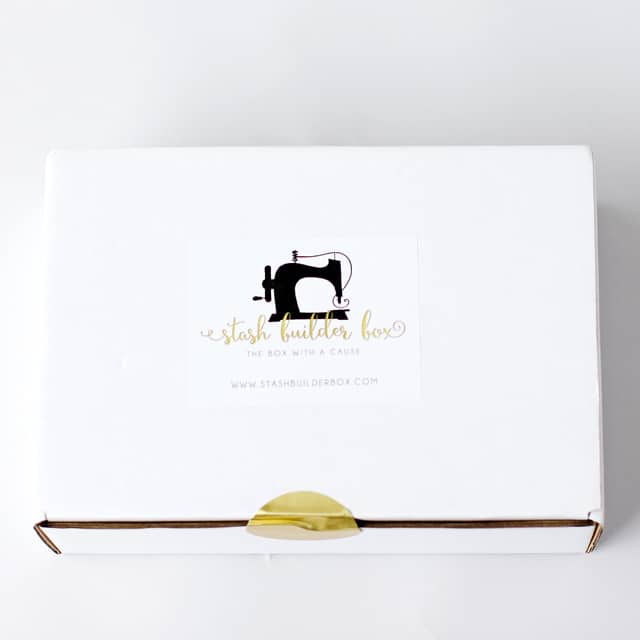 So let's take a peek inside the JUNE Stash Builder Box! (And scroll down to enter to win a 6-month subscription!)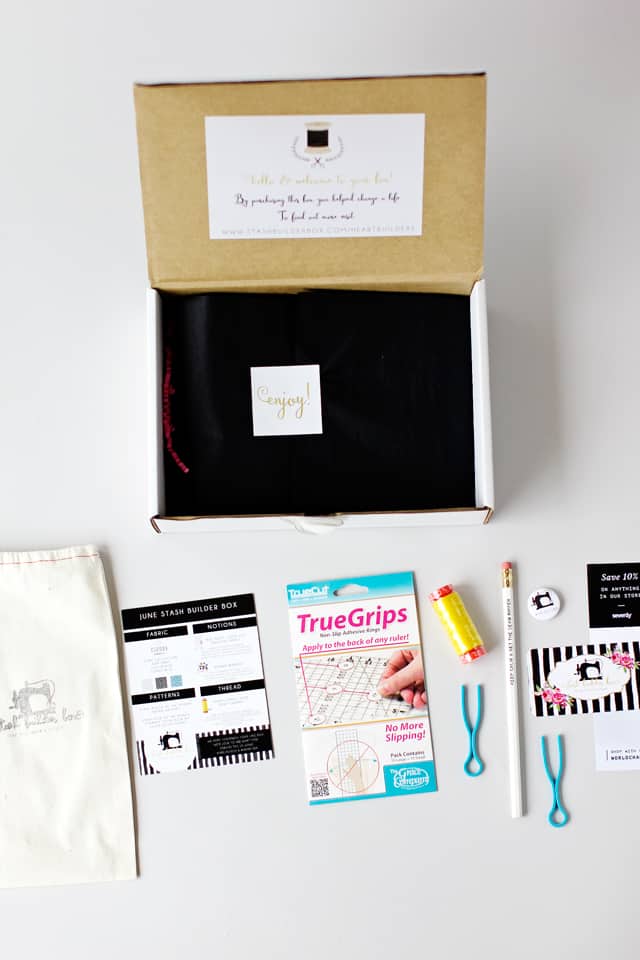 So much sewing goodness inside! I was pleasantly surprised to find 2 stacks of things.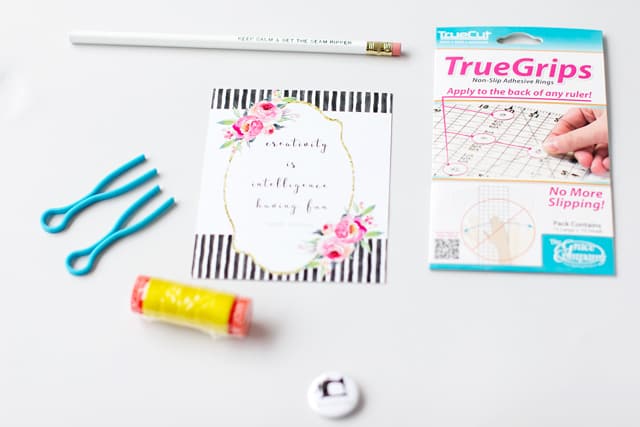 The first was a stamped drawstring bag full of cute little notions. Those blue clippy things are called Bobbin Buddies, a way to store bobbins in the coordinating thread spools. A cute little pin, pretty Aurifil thread, True Grips to prevent slipping on rulers (brilliant!) and a pencil that says "Keep Calm & Get the Seam Ripper". I got a pretty good kick out of the pencil, it was made for me!
And sampling a few new sewing products each month is such a fun idea. Little notions like ruler grips and bobbin storage can just make sewing so much easier, but most of the time I just don't know about them.
The enclosed card with the creativity quote has all the information about the products on the other side. Which is nice, because those blue things had me stumped at first!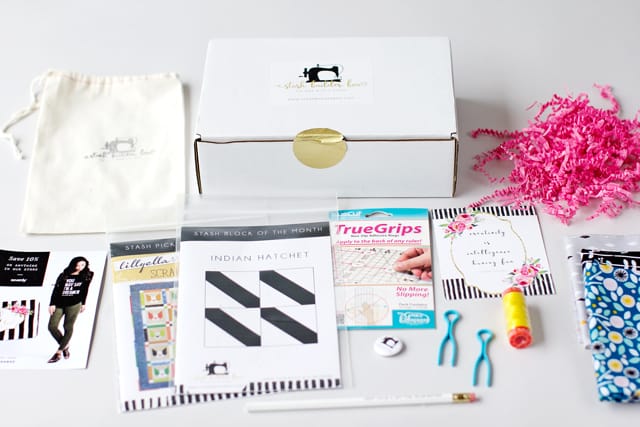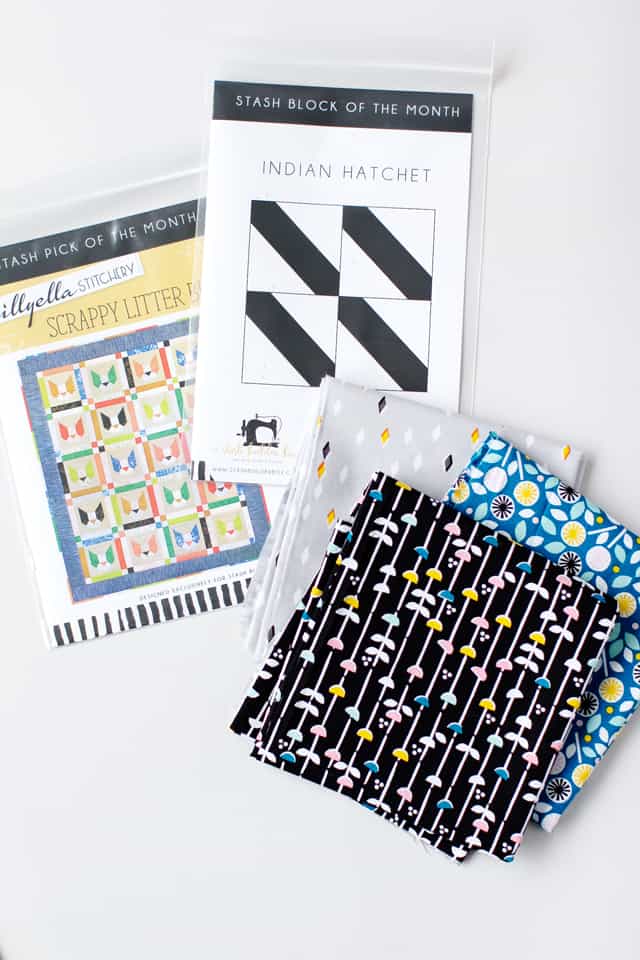 And then wrapped up in tissue paper were 2 patterns, one for an exclusive monthly quilt block and one for a Cat Quilt! I'm not much of a quilter, but I'm making plans to start both! My daughter is going to love that kitty quilt. And 3 trendy fat quarters were also included! They are Cloud9 Fabrics and totally my style! I might start that Hatchet block with them!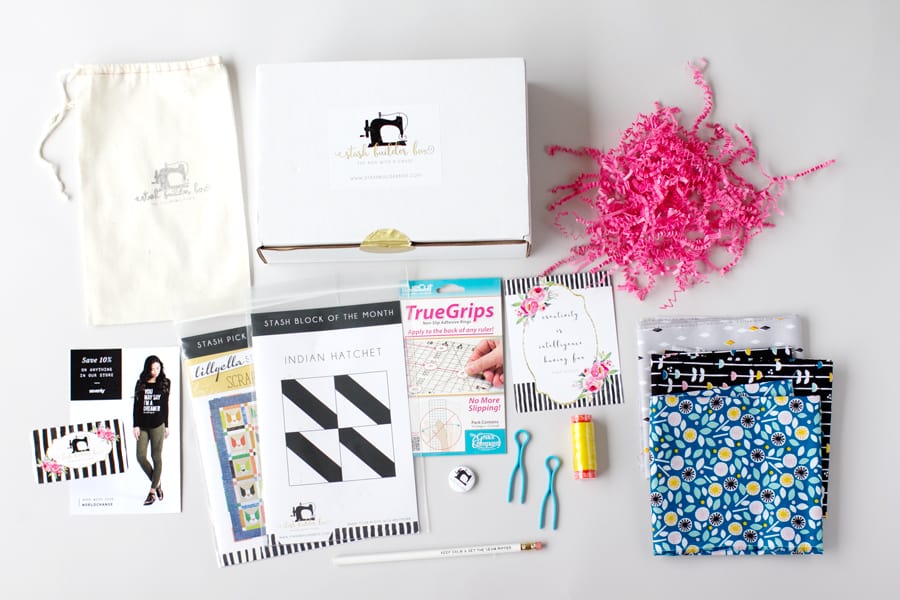 And all laid out together, this is a super fun subscription box! There is also a discount card for another shop and pink crinkle wrapping material. Cute all around!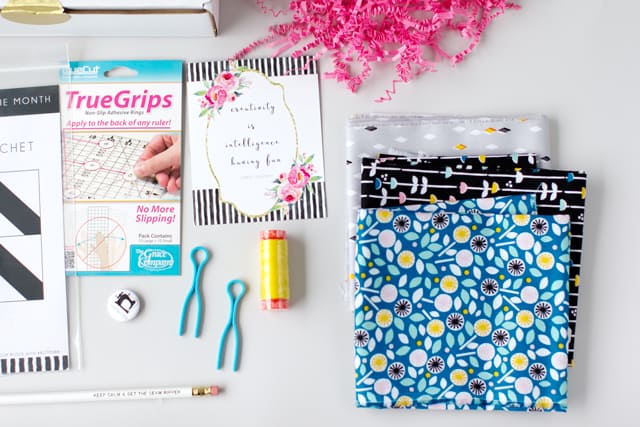 I can see how this would be super fun to receive each month with just enough projects, fabrics and notions to give you a creative boost! You can sign up for a month-to-month subscription, or purchase up to 1-year at a time!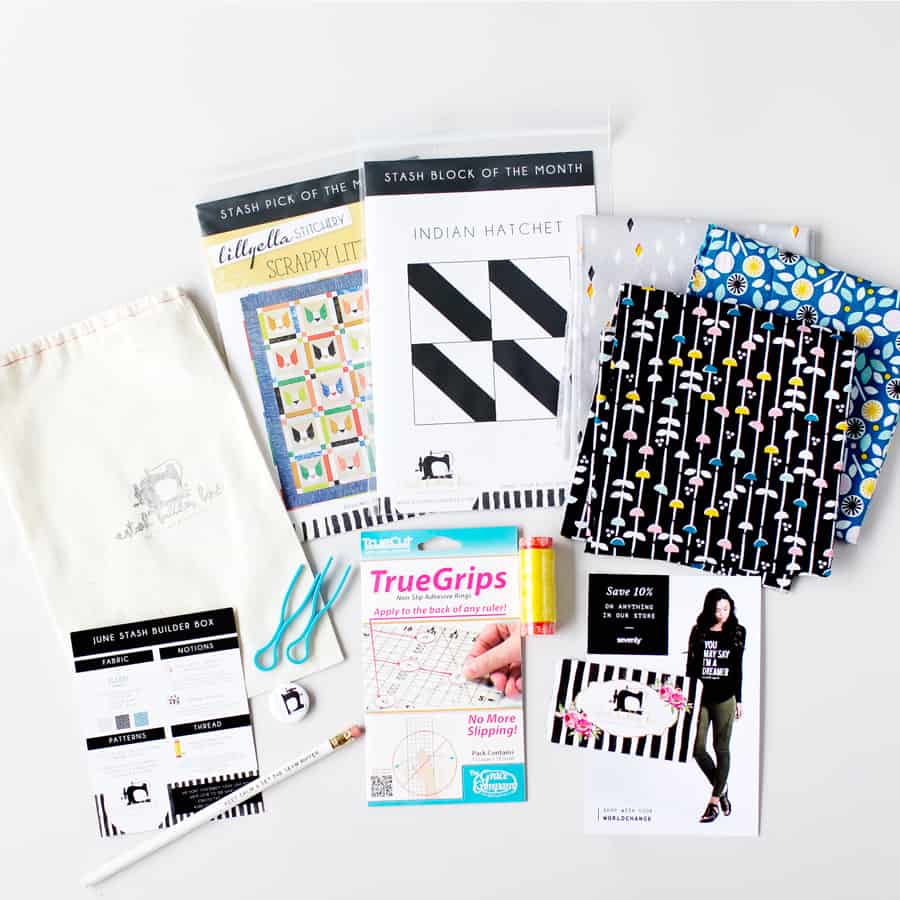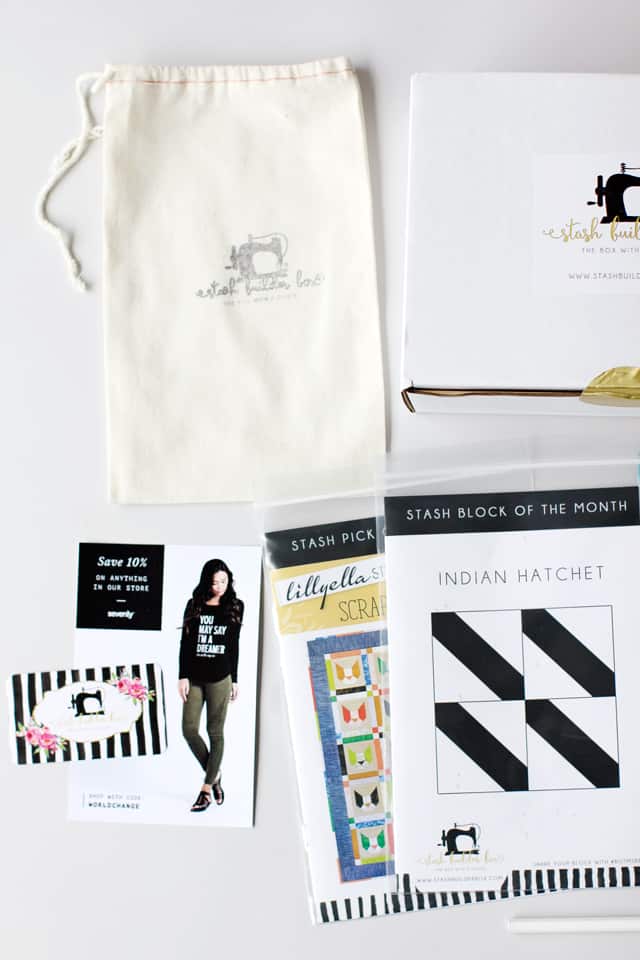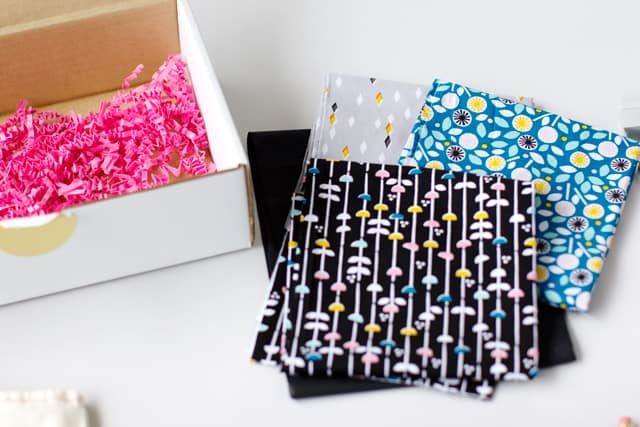 One lucky winner will receive a 6-Month Subscription to Stash Builder Box! (A $134.99 Value!)
6 months of happiness in a box!! 6 months of creative boosts all wrapped up like a present! Okay, you get it! Enter below!