This post is sponsored by Stash Builder Box! Snatch your February box by the 14th right here!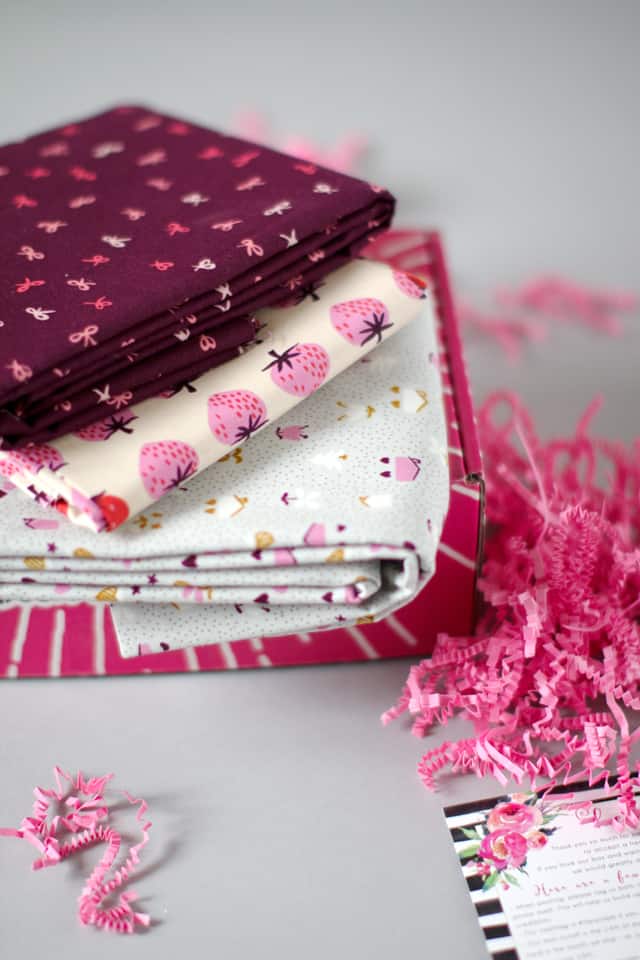 Stash Builder Box is BACK again with a giveaway and I'm sharing a peek into the February box! February is my favorite month (birthday, Valentine's day!) and this box is my favorite one so far! It's so pretty! The February box is available until February 14th, grab yours today! It can be a Galentine's day gift to yourself!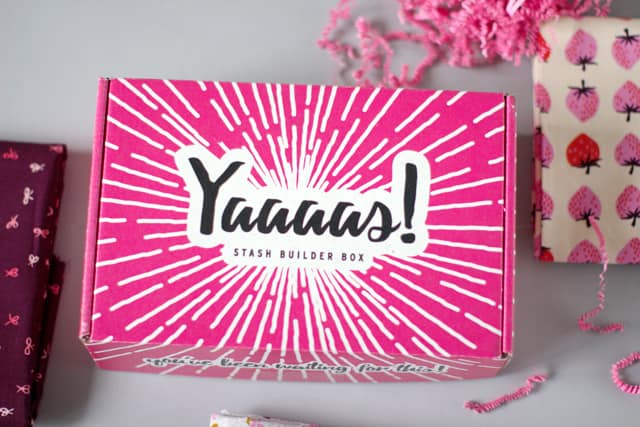 Nothing will make you happier than a bright pink box in your mailbox! This is the packaging! The box ships just like this so you'll know right away that your happy mail has arrived!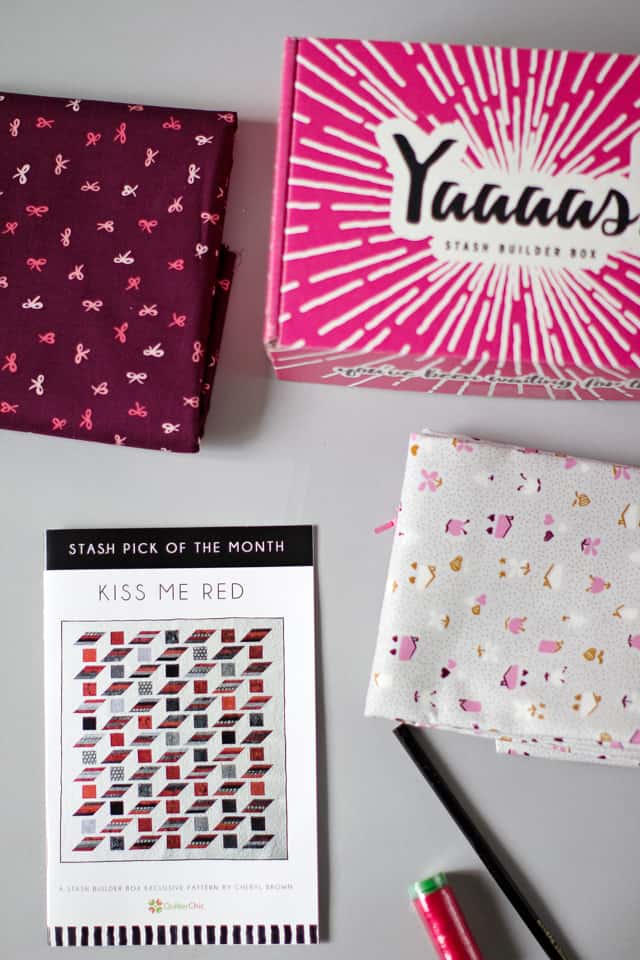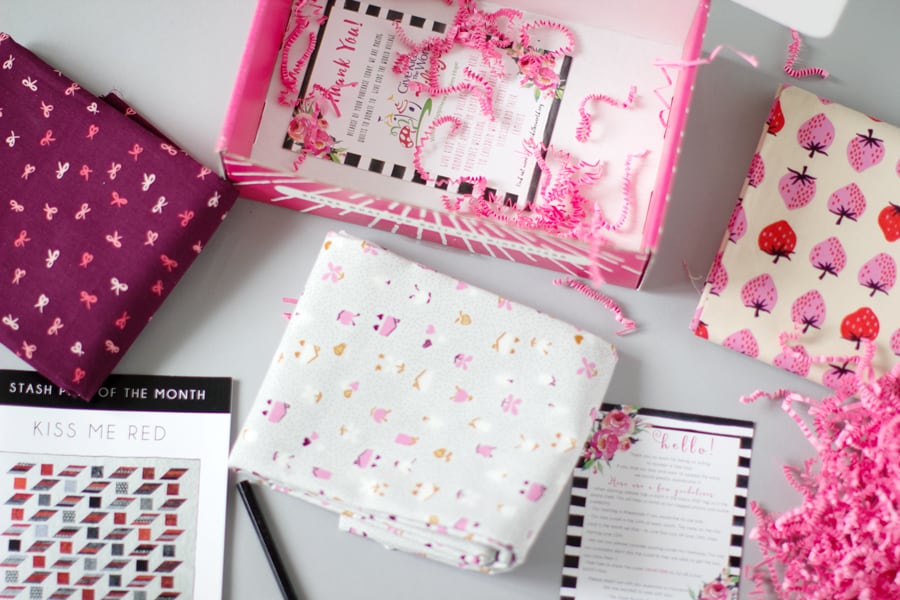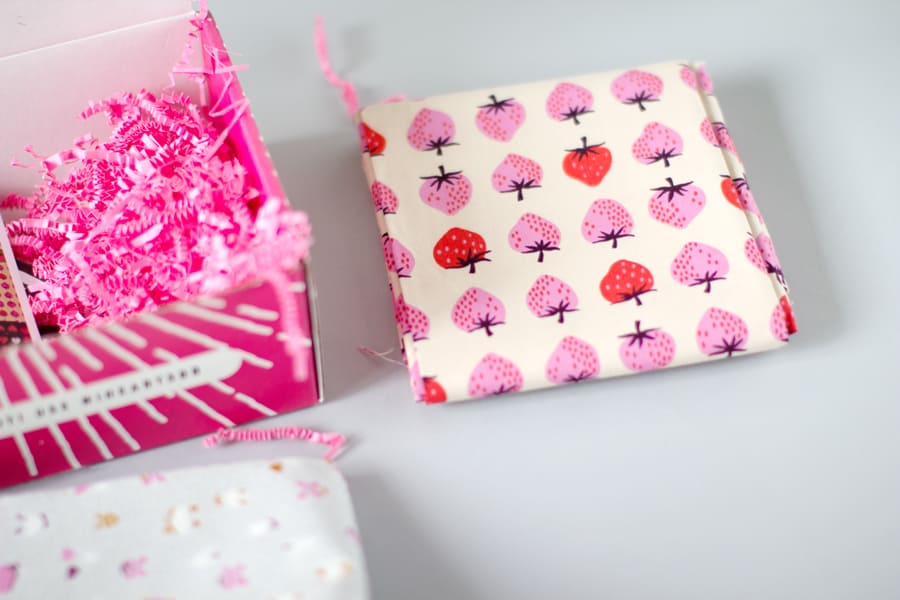 I love that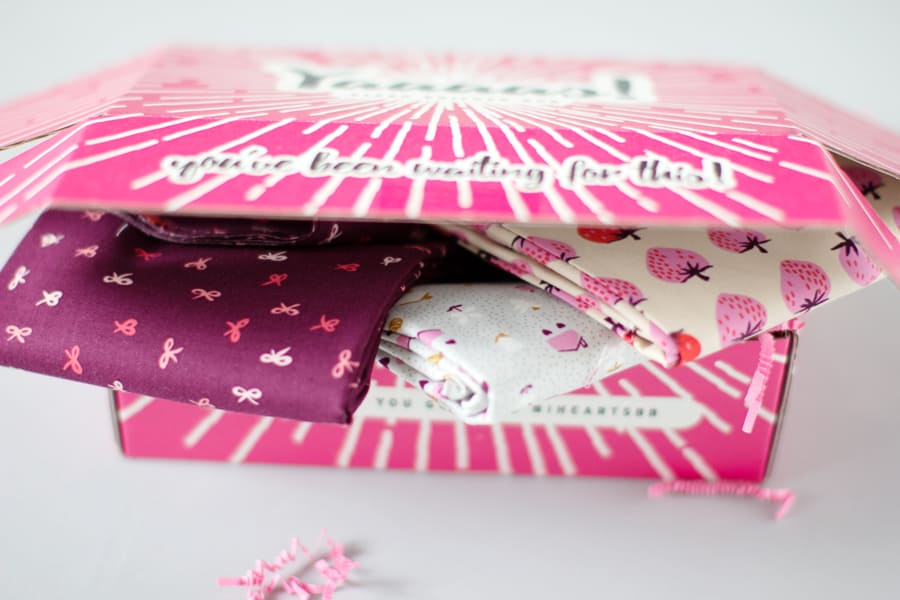 Inside the box there is also information on the quilt cause that Stash Builder Box supports! If you have enough quilts in your own home or want to do some good,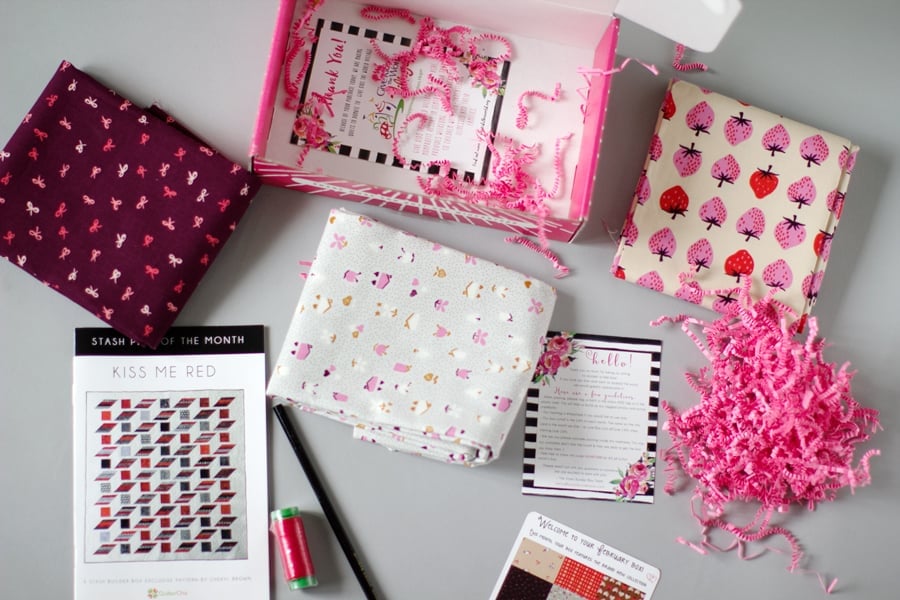 Want to win a subscription??? Oh yes you do! Enter in the widget below!