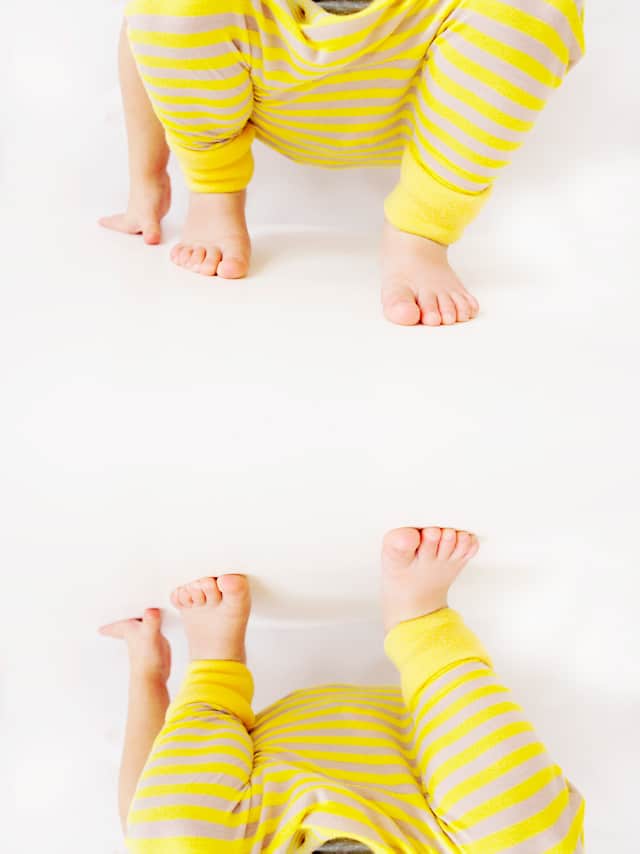 Another Sew Fab-ulous project! This Harem Pants pattern comes in the Sew Fab bundle and is also super fast to sew up. I love knit pants and I have been meaning to make some Harem pants for the boy, so it was kinda perfect that this pattern is so perfect. I used a thick wool knit for the waistband and cuffs and a thinner knit for the pants to make a cute  pair of comfy striped harem pants.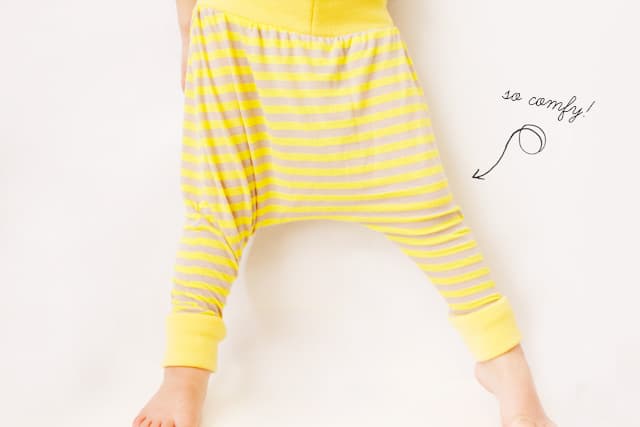 I love these pants! I never would have known about this pattern if it weren't for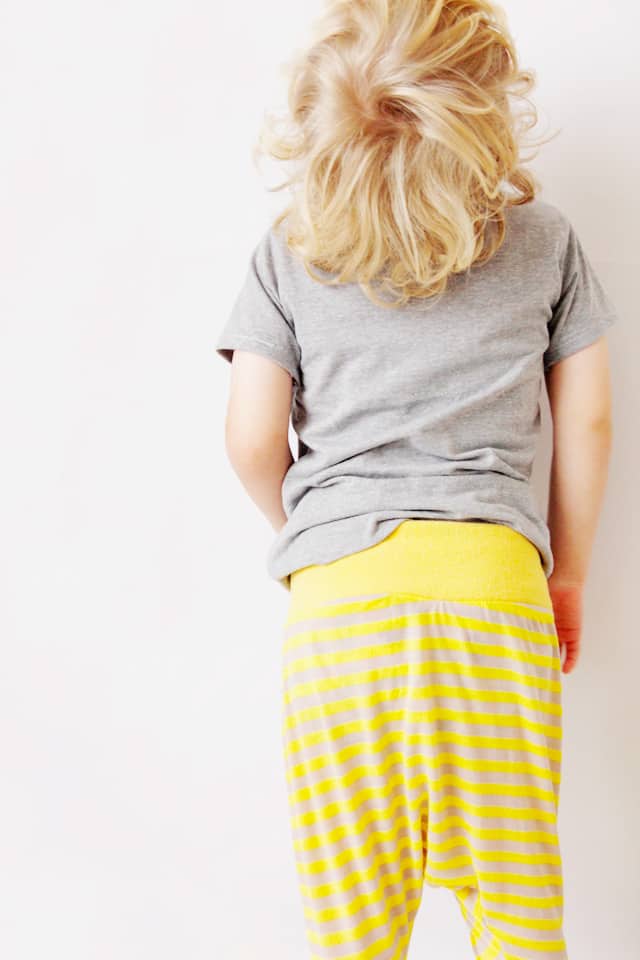 Buy the sew fab bundle HERE and read more about it HERE.
And if you missed it, here is my post about those cute grey striped pants.
Fabrics used in this post:
–yellow wool knit from Michael Levine
-yellow/grey knit from Girl Charlee