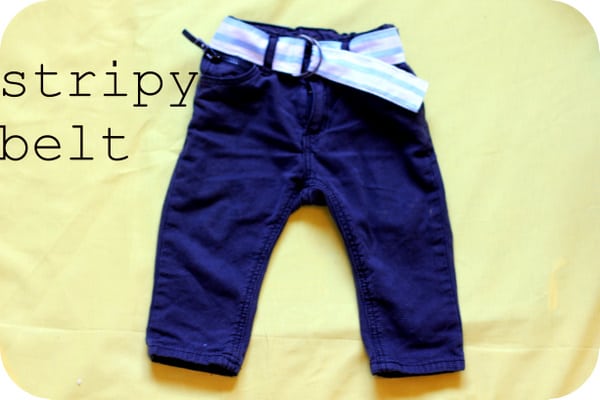 I confessed before that I was a little sad that I was not going to have a girl that I could sew ruffly dresses for. We went baby clothes shopping right after we found out. As soon as I saw the preppy boys clothes my slight disappointment took a 180. I knew right there that my boy would be a prep as much as possible. Polo shirts, stripy belts, collars, buttoned up, oh yes. I love dressing him up for church.


I think a cute look is tucked in shirts with bright springy belts. So I made this little belt with room to grow. It's a simple D-ring belt.
You need:
stripy fabric
2 D-rings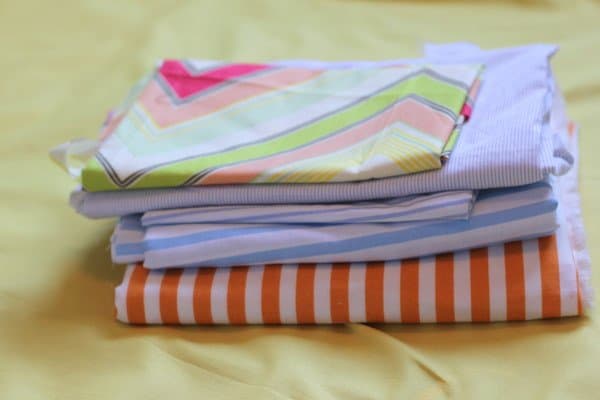 (I apparently really like blue and white stripes. I didn't realize I had three blue and white striped prints! Sheesh.)


1. Measure your baby's waist on a pair of pants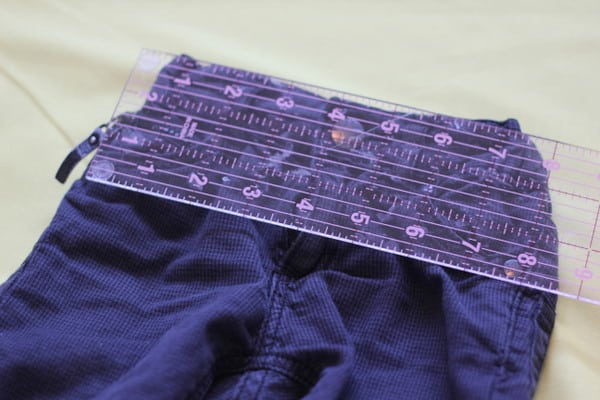 2. To figure out how big to make your piece add a few inches to the waist measurement. I measured across 8″ and multiplied by 2, so 16″. Then I added about 5 so it will last a while.
3. The strip should be about 3 1/2″ tall.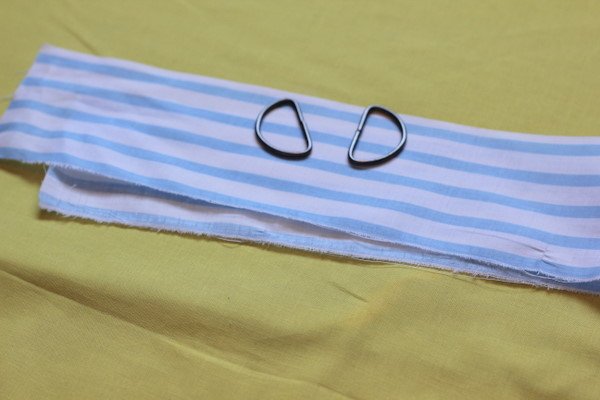 4.Fold in half right sides together and press.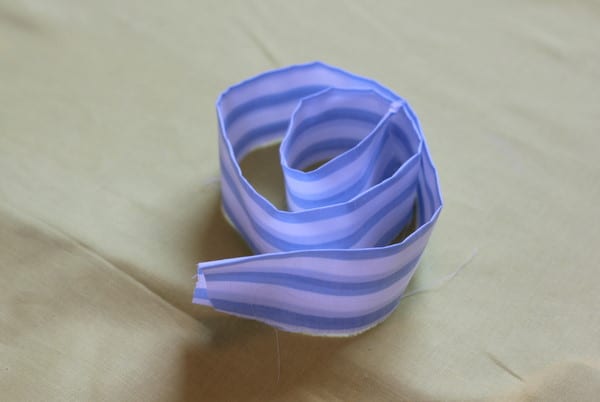 5. Stitch at 3/8″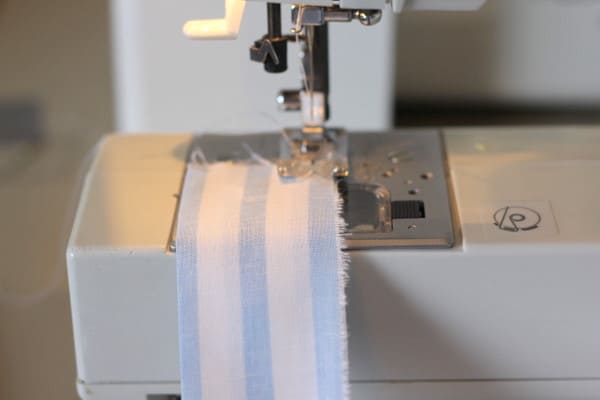 6. Trim down to about 1/8″.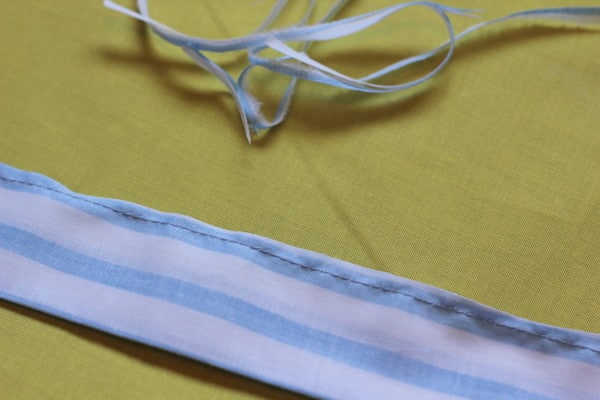 7. Turn right side out and turn under the edges 1/4″. Press and topstitch.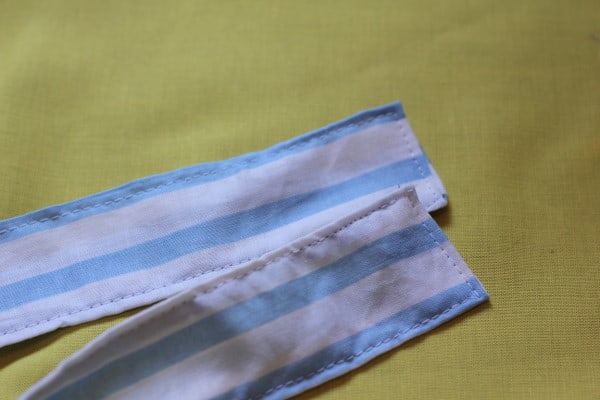 8.  Thread d-rings onto your belt and fold over about 1″. Pin in place.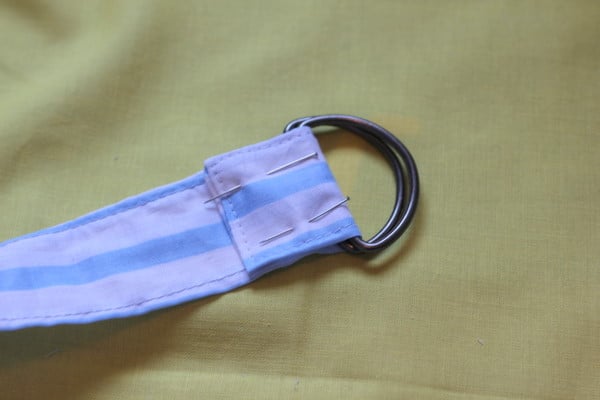 9. Stitch in place near the edge and then close to the d-rings.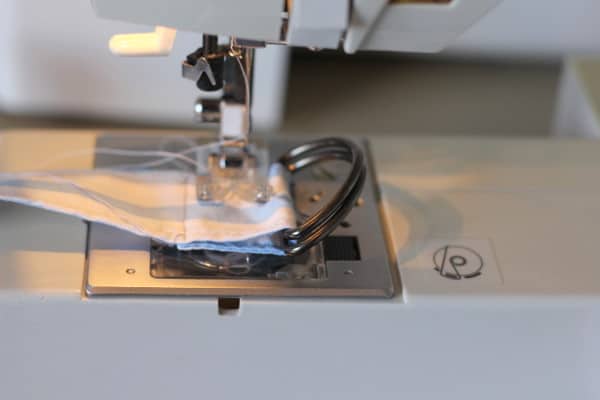 10. You are done. Now tuck in your shirt and belt it up!