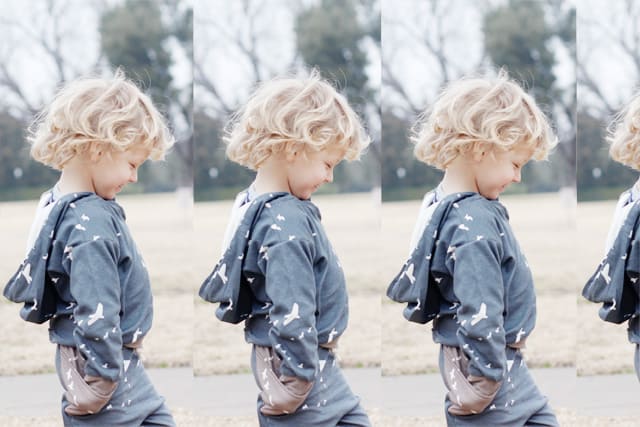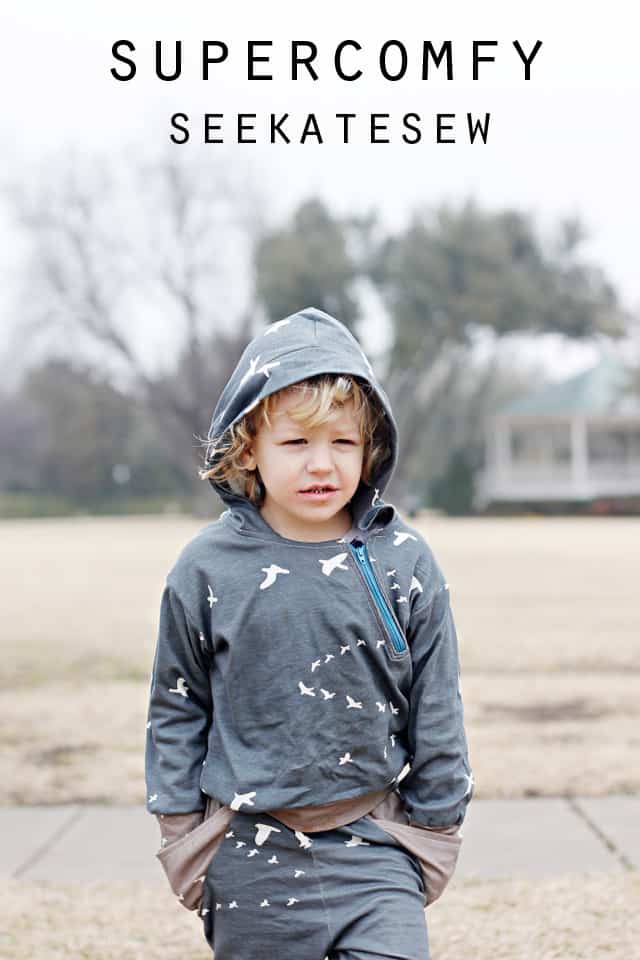 Two years ago at this time, I was stressing myself out with Project Run and Play, an online sewing competition. The weekly themes encourage ridiculous amounts of sewing for one little outfit that will then be ripped apart by judges and voters. And then one year ago I signed on AGAIN for the all-star season, when I had a newborn baby (bad idea). Stressful situations seem to stretch my creativity though and that is why I can't stop!
Though the competition was fierce and stressful it is fun to keep in touch with my online buddies that were in it with me. So today, we got together to bring you a little reunion (awww!). You can click over to all the season 3 participant's blogs and be reinspired.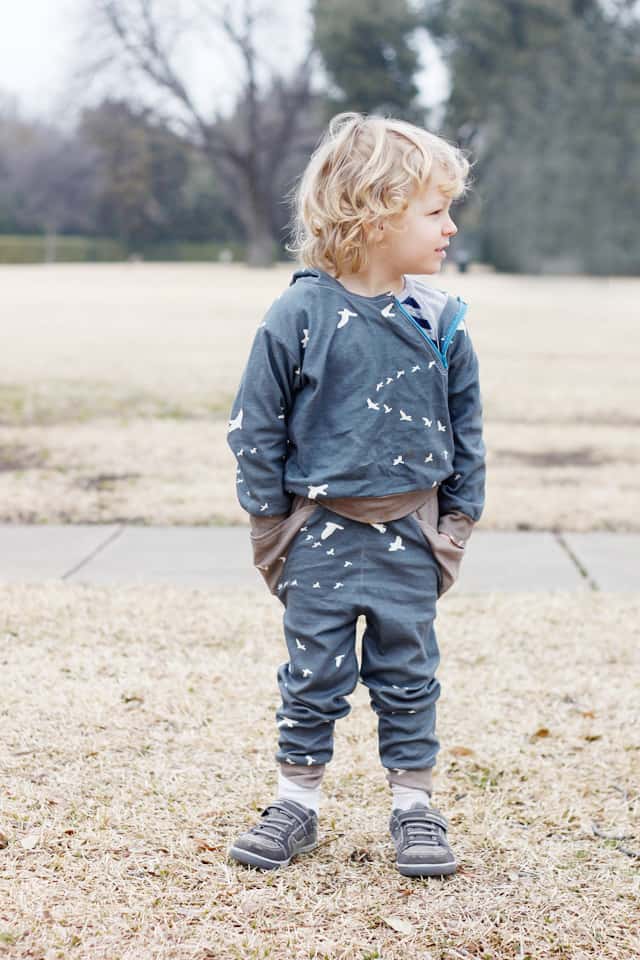 My look today is called SUPERCOMFY, written in all caps and one word. I made this outfit out of the new Flight Collection by Birch Fabrics! It's not out yet but I got a few advance yards to play with. The fabric is so nice, it's a knit! With cute little birds printed on it. You can sign up to be notified when the fabric is available and see all the colors here.
The pants are called the TRIANGLE pants, a new pattern I'm almost done with, stayed tuned! They have funky triangular pockets on the sides, a slightly dropped crotch and elastic waistband. The legs are pretty slim fitting, but they can be made in a woven fabric as well!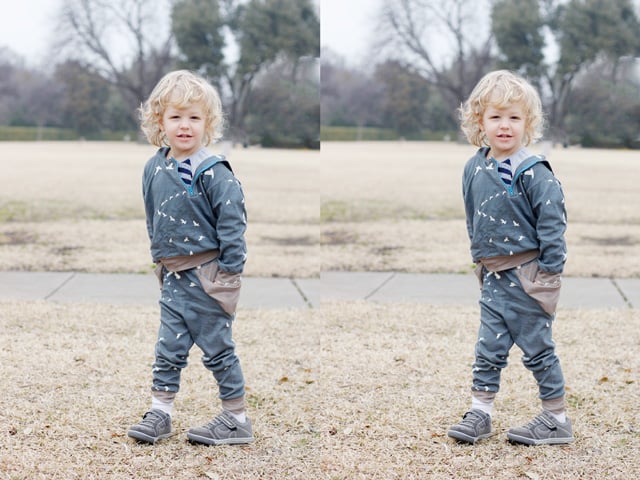 The hoodie has an assymetrical exposed zipper on the front and band around the hood.
The concept of the outfit is loungewear/activewear with a few unique quirks, such as the zipper and pockets. Doesn't it just look supercomfy?
Enjoy a photo overload!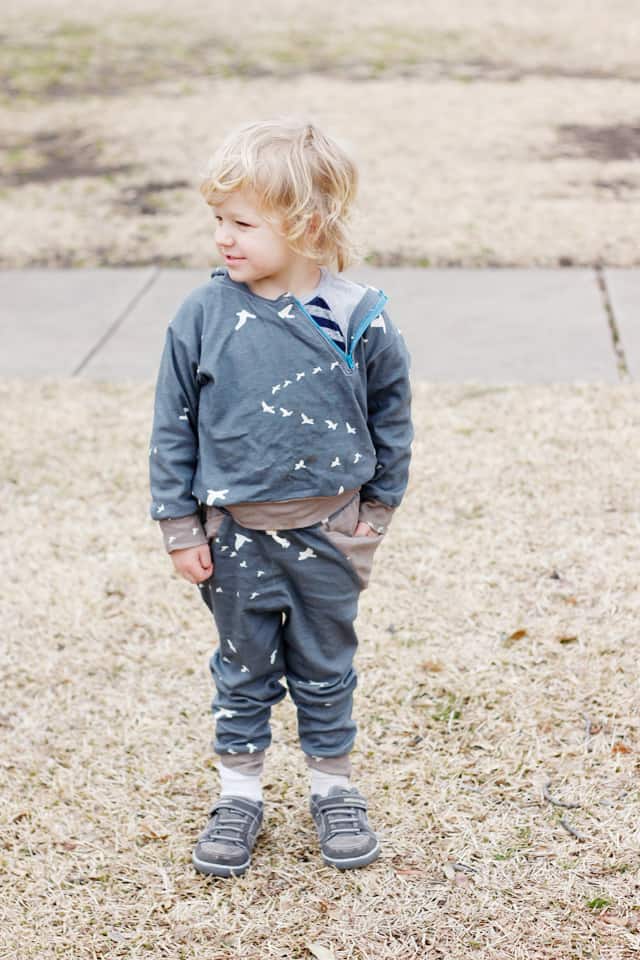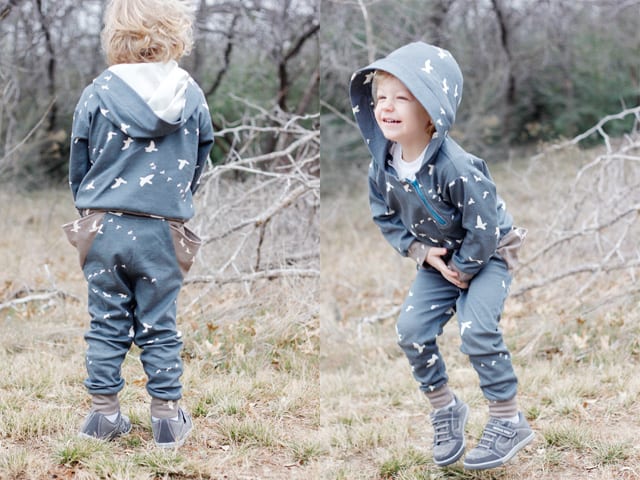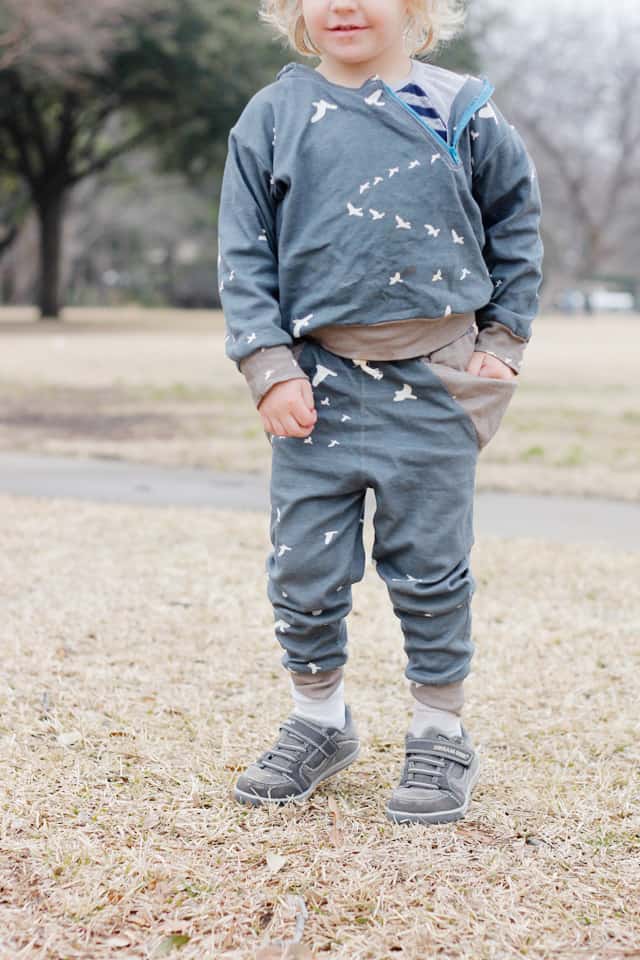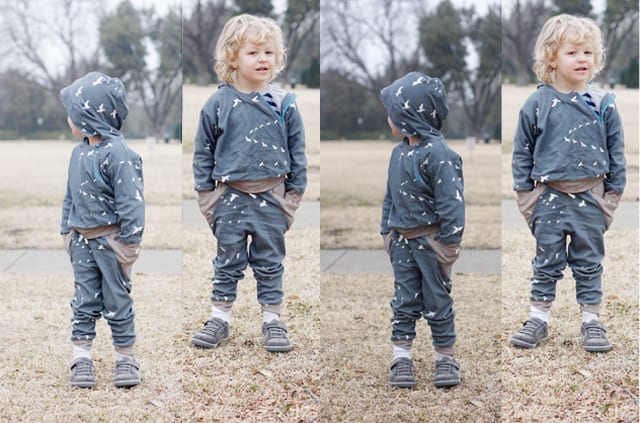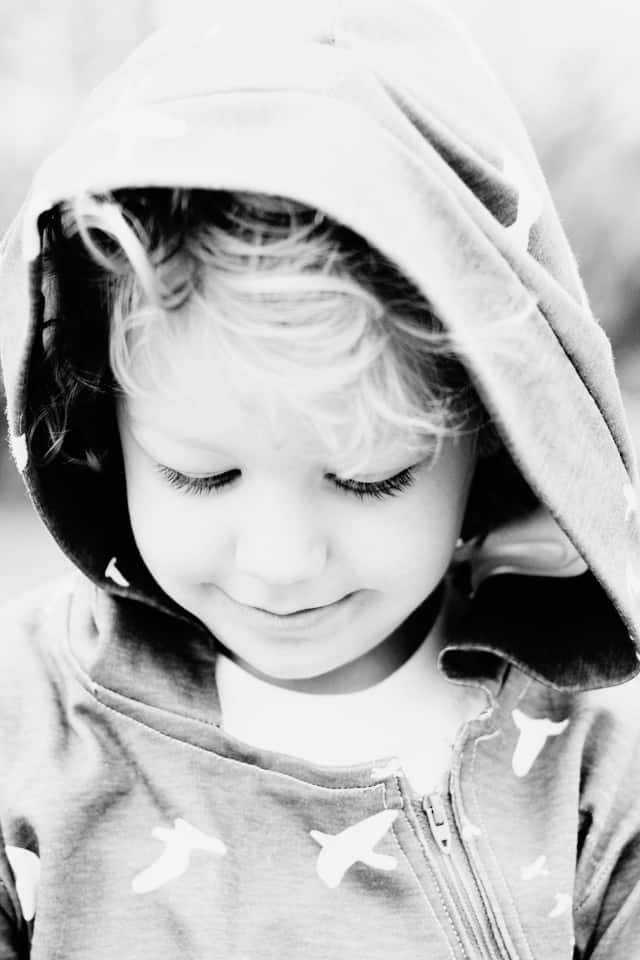 Eyelash envy!
Welp, that's a wrap, go check out the other looks here: