Taylor from Taylormade emailed me her link to her Anthro knockoff. (Mine is right here.) Great minds think alike, she said. I say, great minds think RUFFLES!
It's gorgeous, and made of fabric! (which I would have preferred but the dollar store doesn't have fabric.)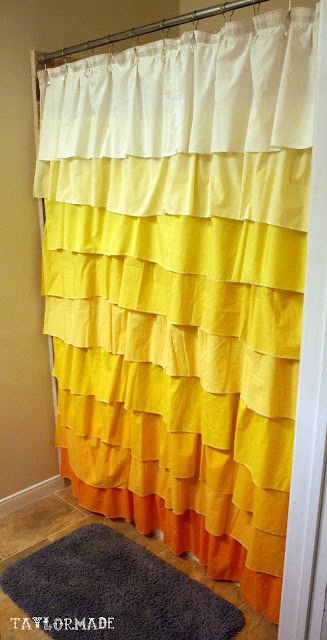 Perfect summery colors! 


Do you have your RUFFLE on? 
Are you excited for the RUFFLE event starting Monday? Are you ready to show me your ruffles? I hope so! 


That's all for today. Things have been a little slow around here lately. All for the sake of ruffles! And teething.