This post is sponsored by PatternJam! You'll love this new pattern and fabric planning app!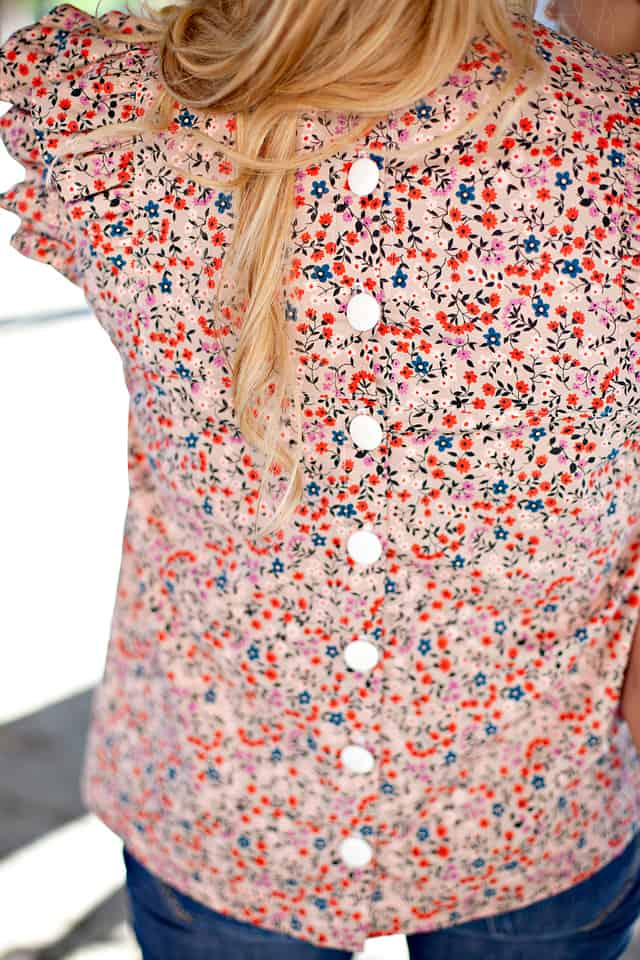 I'm excited to introduce you to a new pattern sewing tool today! It's a new website called Pattern Jam, that just launched last month! I met the owner and creator Emily at a conference and had a really fun conversation with her. She's a fabric designer with big dreams! Emily has so much passion for this project, and it rubbed off on me pretty quickly. We decided to partner up for the Callie Top Sewalong! And today we're giving away a $100 gift certificate to Fat Quarter Shop! Scroll all the way to the bottom of the post to enter.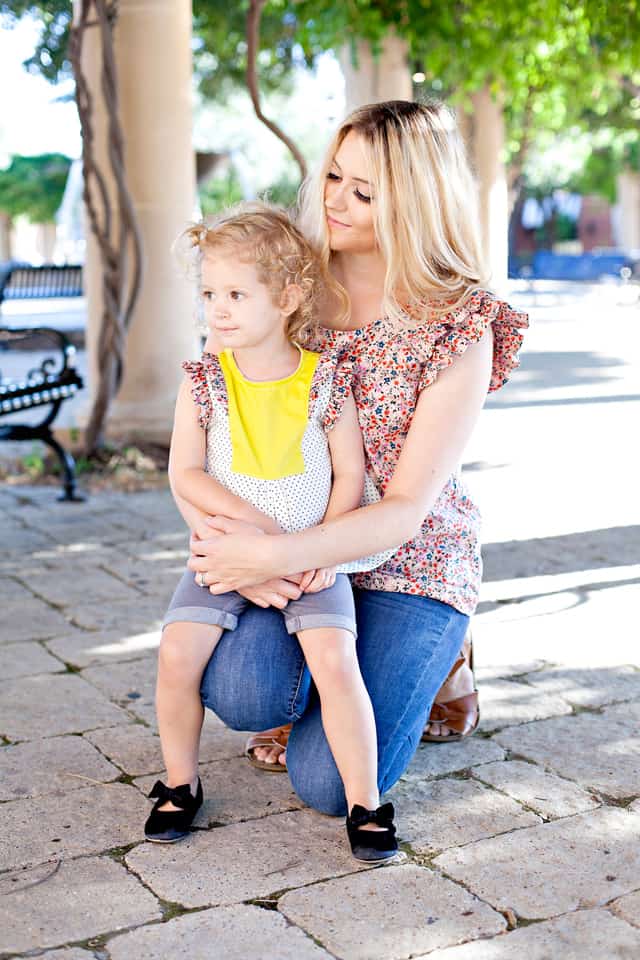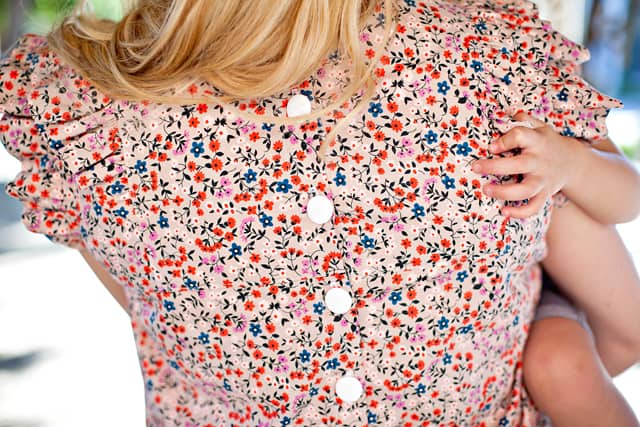 This is how it works: Pick a pattern and drag the fabric over. There are TONS of fabrics and all of them connect to a shop where you can purchase it. Pretty cool!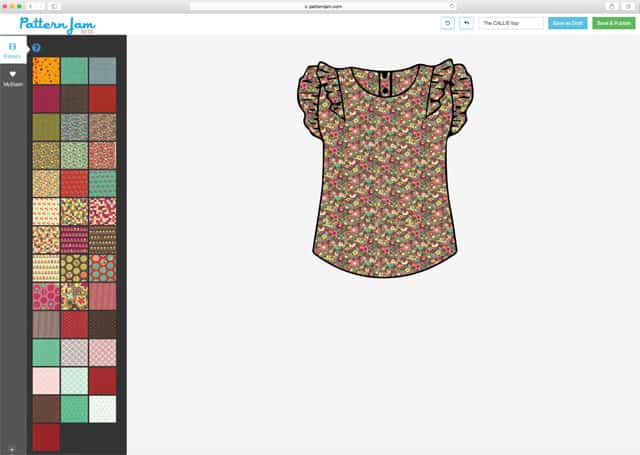 Pattern Jam's interface allows you to virtually "try-on" fabric in your quilt and clothing patterns. From there you can buy all the patterns and fabric you need, or just print it out and get sewing! It feels like a missing piece in the sewing world has been filled.
For this sewalong, I "tried" on some fabrics in my Callie top design and then chose my favorite! I tried some with the coordinating Avery top for my daughter as well.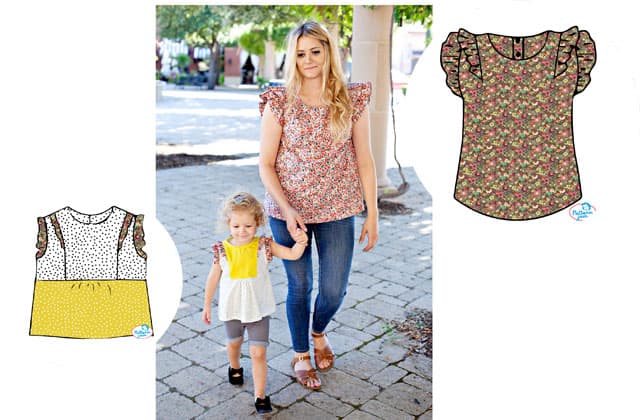 I can see myself getting carried away on this thing! You can see my profile here and check out my designs!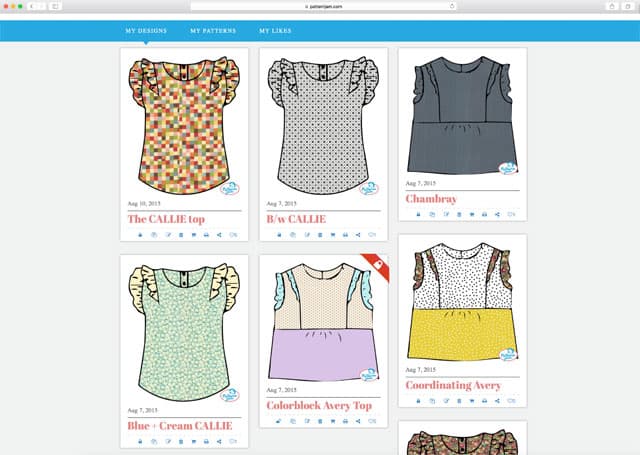 So let's start the sewalong!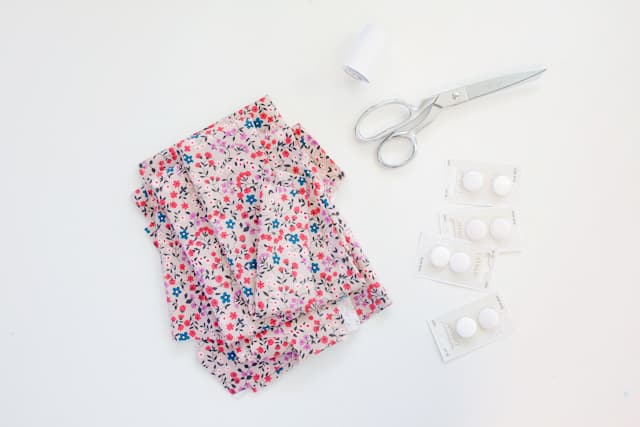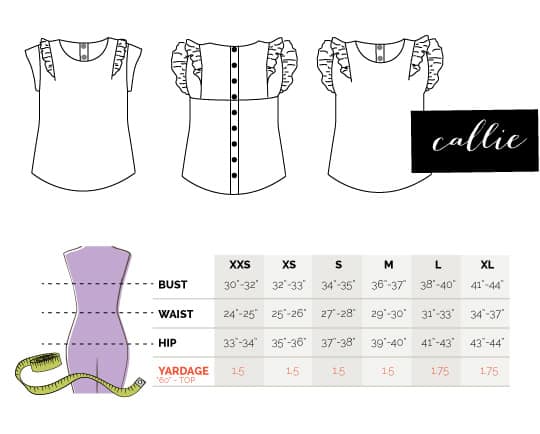 Materials
-10 1/2″  buttons
-1.5-1.74 yards 60″ fabric. Add more for 44″ fabric.
-fusible interfacing
-1/2″ single fold bias tape
If you're using multiple fabrics, such as different fabrics for the ruffles, you'll end up needing less yardage.
Recommended fabrics

This pattern is designed for lightweight woven
fabrics. Suggested are voile, chambray, lawn,
crepe de chine, shirtings, broadcloth, cotton
poplin, eyelet and other lightweights.
The fun thing about this top is you can really use a wide variety of fabrics! In this post, I used simple quilting cotton and it works great! This is a floral from Cotton + Steel, which I got at Fat Quarter Shop!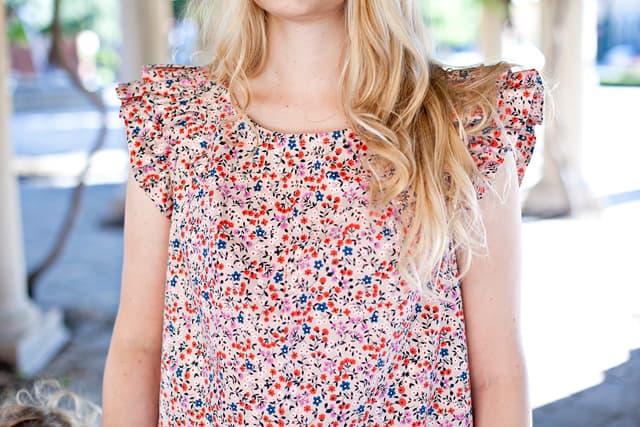 Callie Top Sewalong Schedule
Day 1 // Today!: Fabric Selection
Day 2 // Wednesday: Ruffles and Darts
Day 3 // Friday: Sleeves and buttons (finish)
The Avery top is the little girl's version of the Callie. It has all of the same techniques, with a few variations. It's super easy and it's fun to colorblock! If you decide to use multiple fabrics for the Avery, you can use scraps (depending on the size you sew).
Save 15% off the Callie top with code CALLIE or 15% off the CALLIE/AVERY bundle with code AVERY in the shop!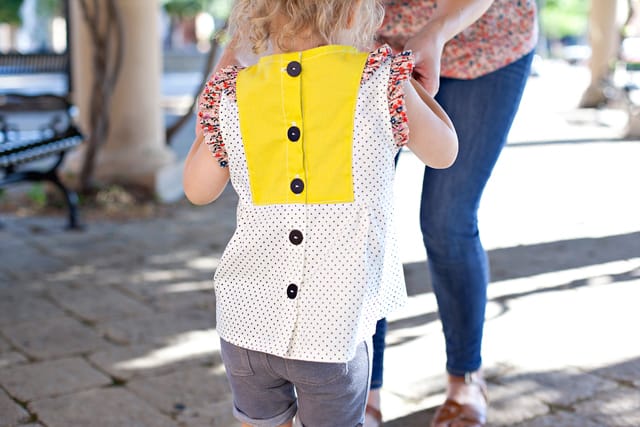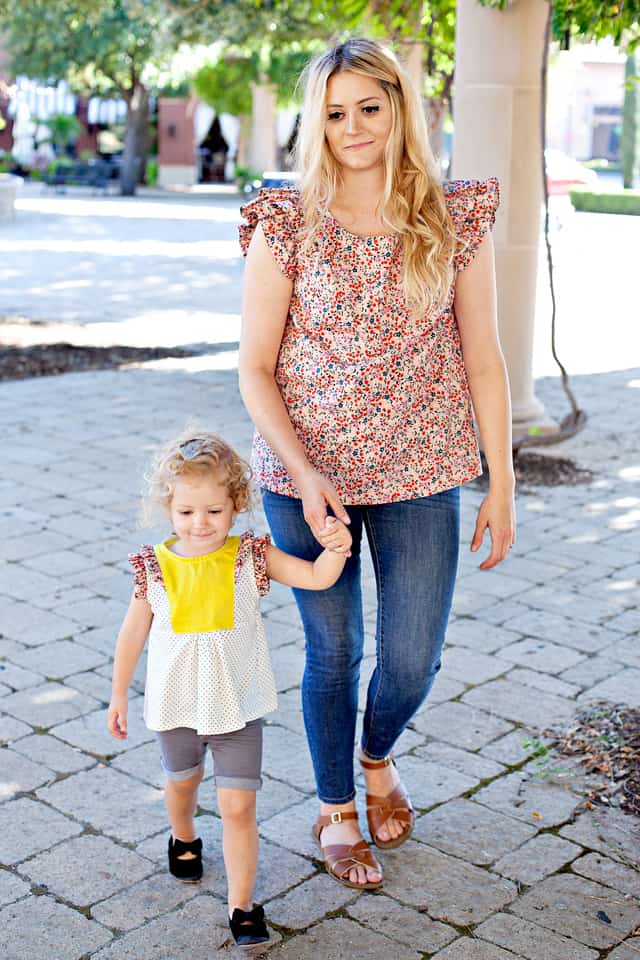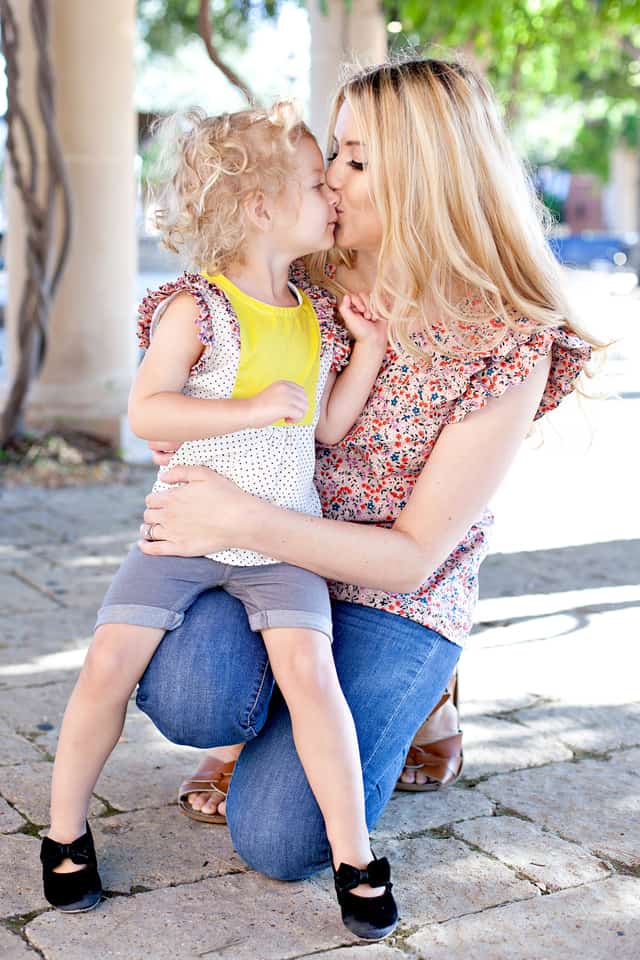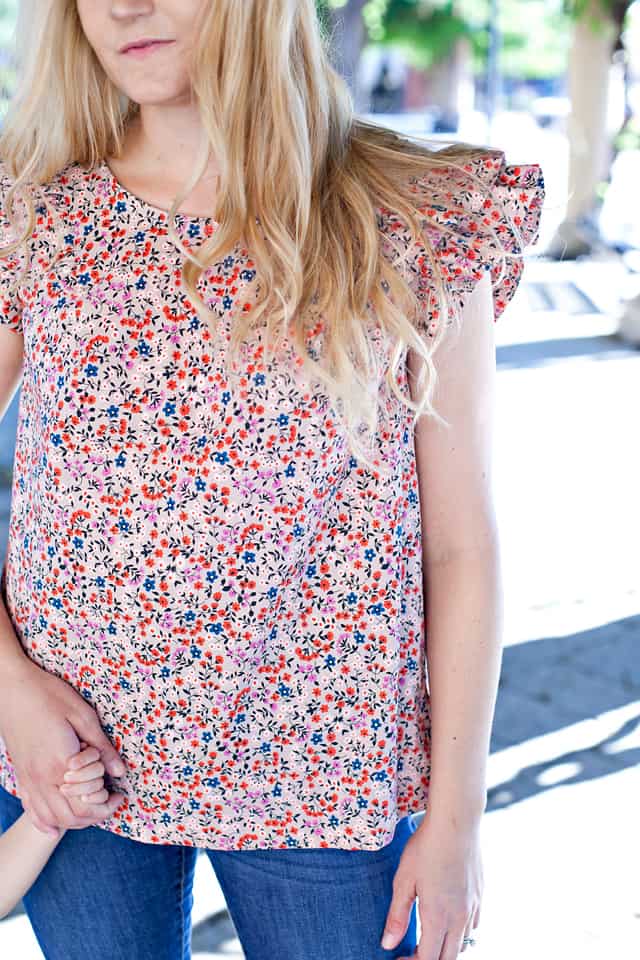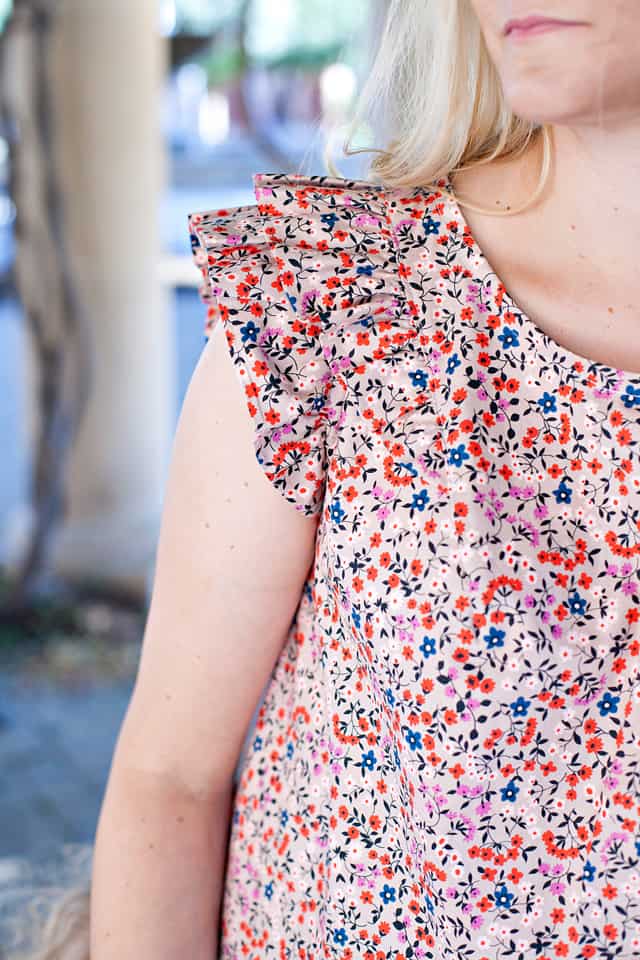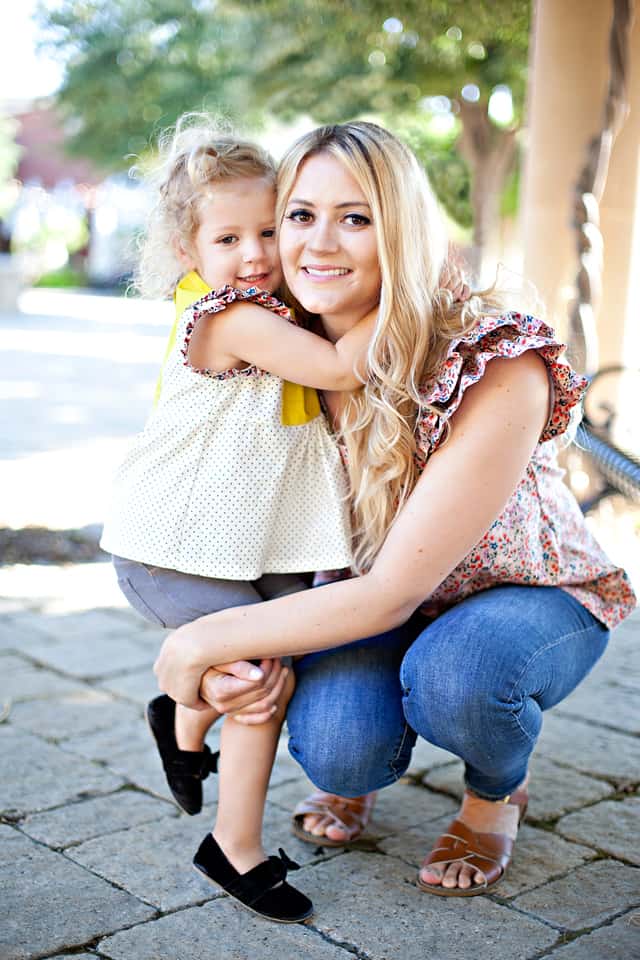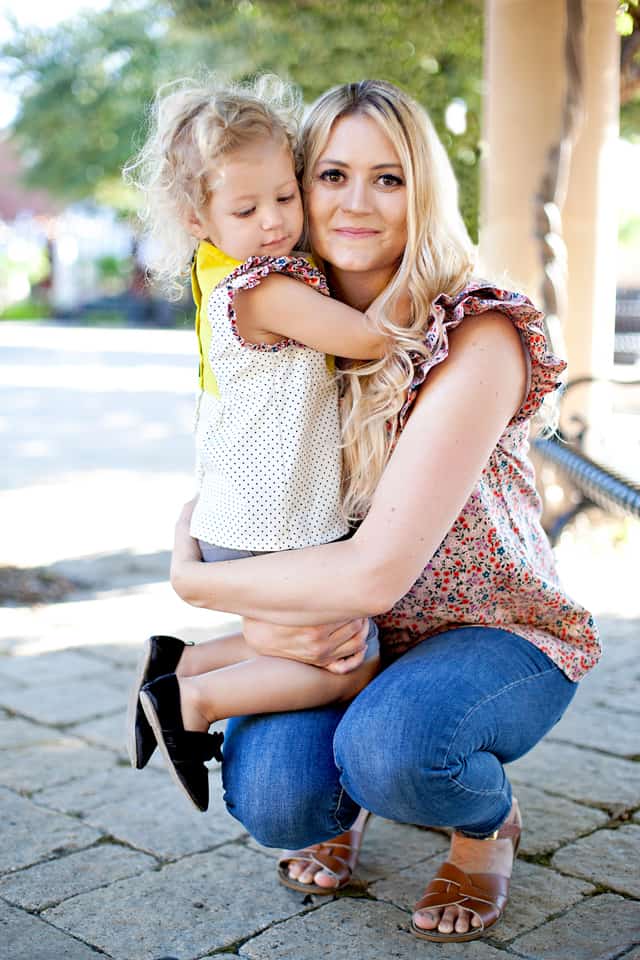 So grab your fabric, design your top and I'll see you Wednesday for the ruffles and darts!
And don't forget to enter the giveaway below!