In the last year or so I've show you my new DreamBox set up from Create Room (originally the Original ScrapBox), it's amazing how much this piece has changed my crafting happiness levels! If this is on your Christmas list, you will want to hear all the details of the Black Friday sale that starts Friday November 20 at 11AM MDT!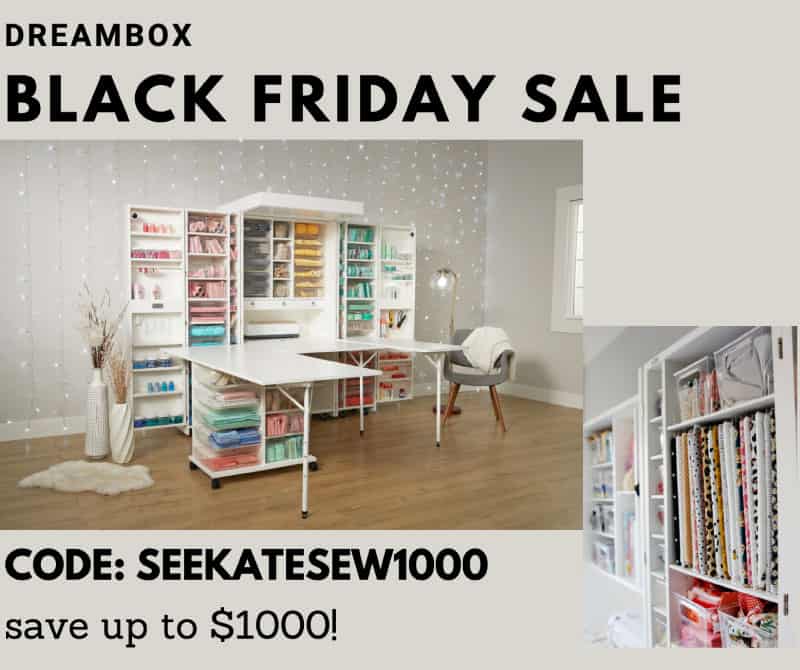 Here are the DreamBox Black Friday details so you can get yourself the sewing room of your dreams!
This is the biggest sale Create Room does all year, and the lowest price EVER on the DreamBox, so it's the best time to get yourself the sewing room you deserve!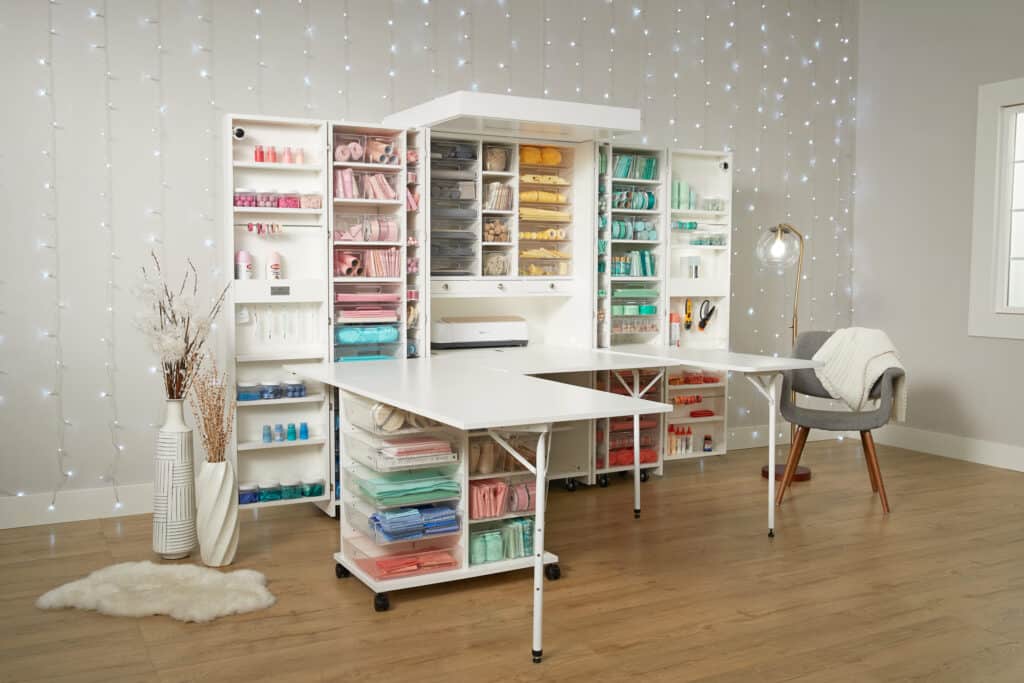 It's here – the BIGGEST DREAMBOX SALE OF THE YEAR!
🖤 My code offers the BIGGEST discount and will save you up to $1000: SEEKATESEW1000
🖤 First 100 orders get something extra! Use this link for early access at 11am MDT.

🖤 Build your DreamBox: Need help deciding? I recommend:
➕

Pre-built

➕

Crown Light

➕

80 Totes

➕

the Sew Station!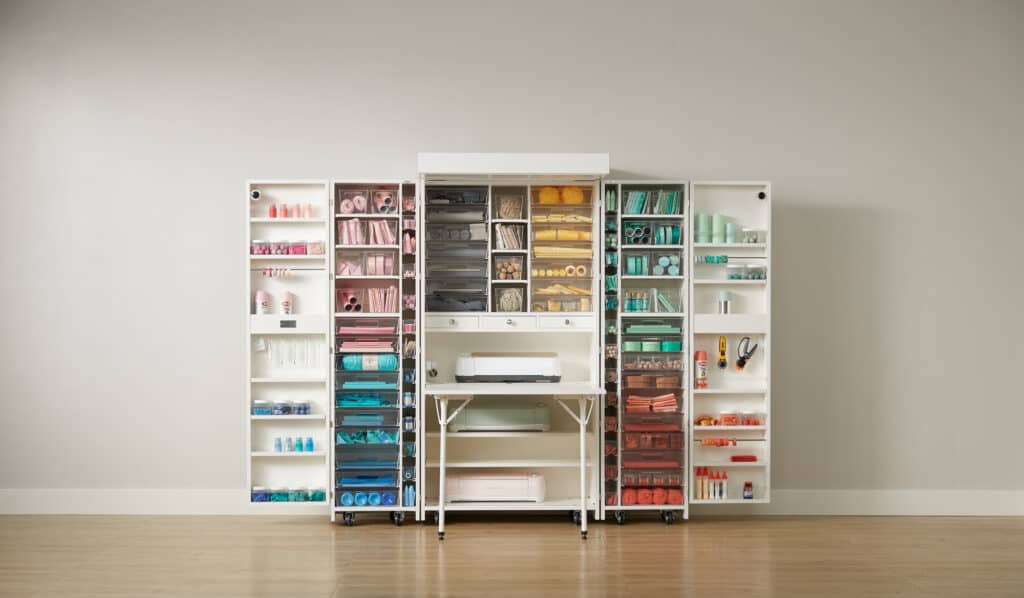 Save up to $1000 with code: SEEKATESEW1000
This code will take:
$300 off the NEW DreamBox

$100 off Crown Light

$100 off each Sew Station, DreamCart and Side Tables

$200 off PreBuilt Service

up to $100 off accessories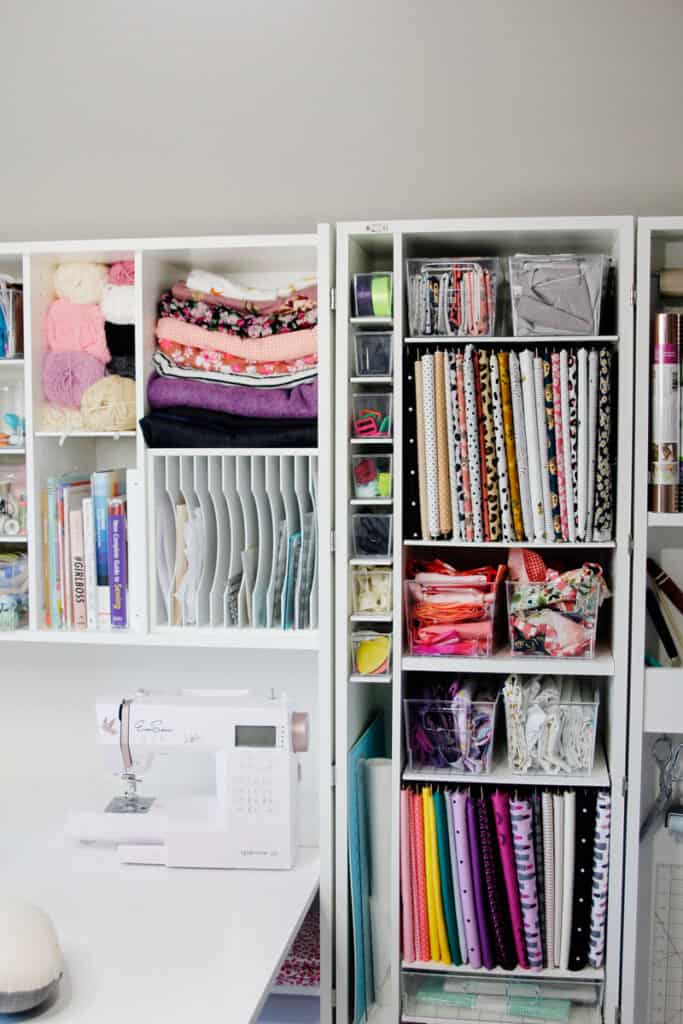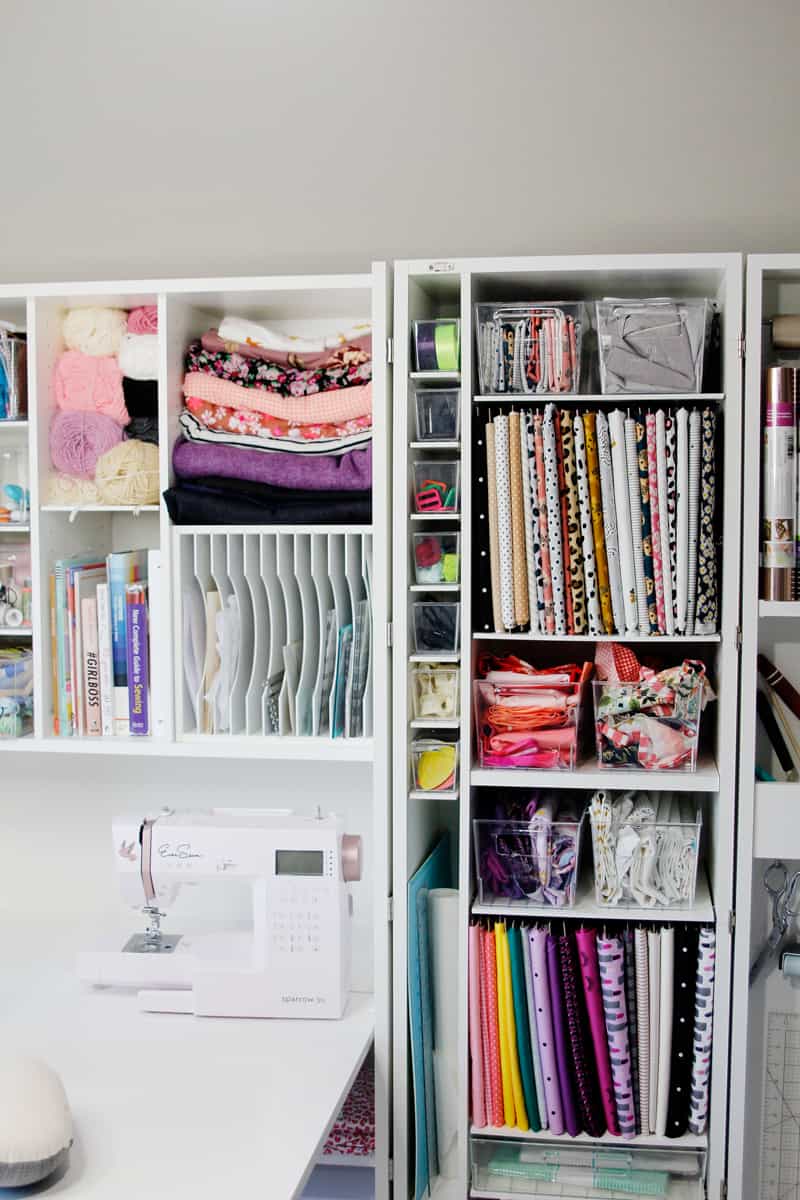 The DreamBox is an all-in-one craft center. It's changed the way I sew. I spend less time looking for items and more time crafting. It has also reduced my double purchasing of notions I already have but just can't find!
It has space for everything: fabric, notions, machines, books, irons, sergers and more FABRIC.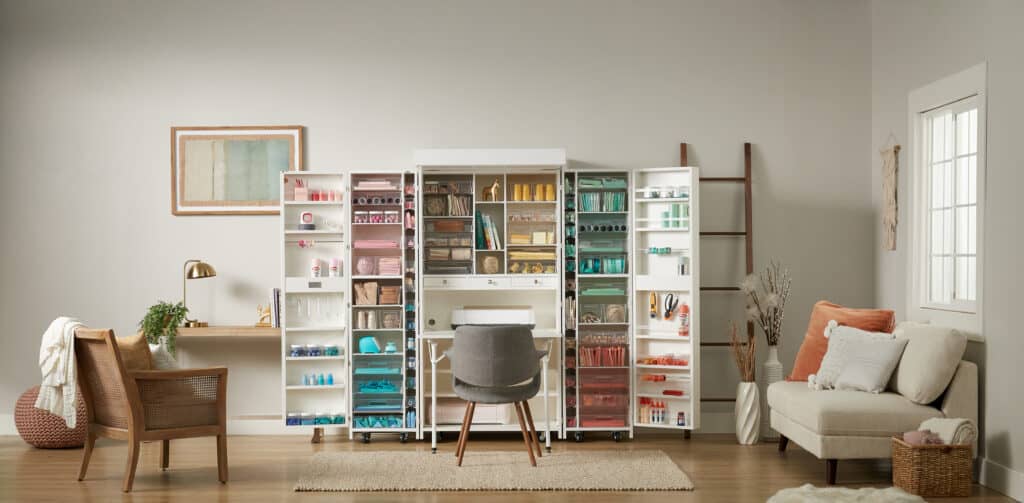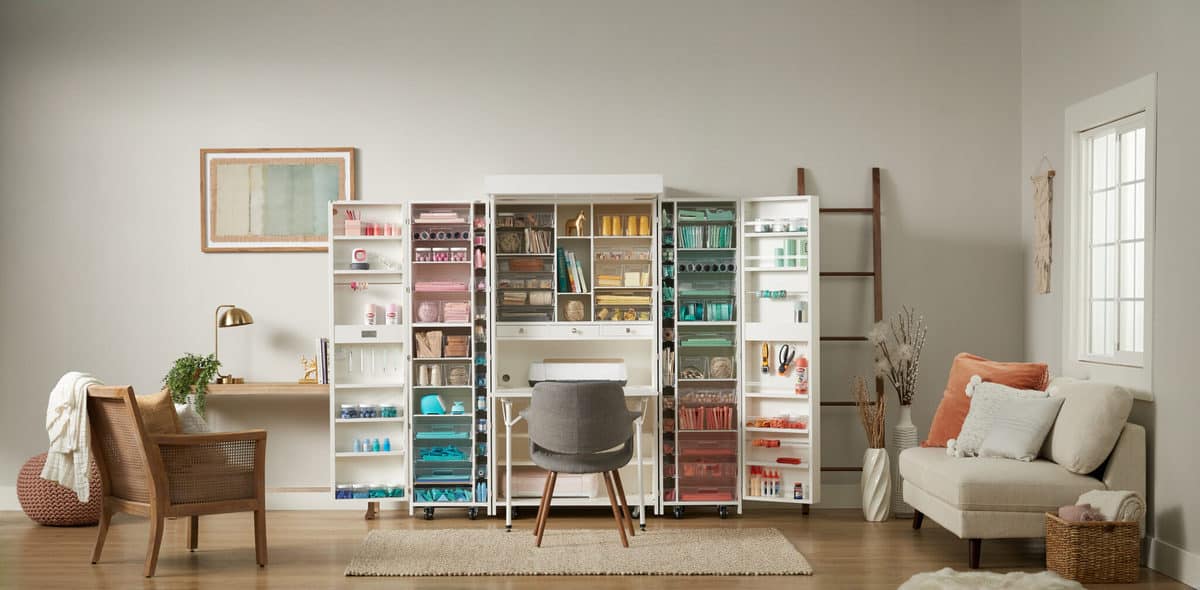 The NEW White Shaker DreamBox is soooooo pretty!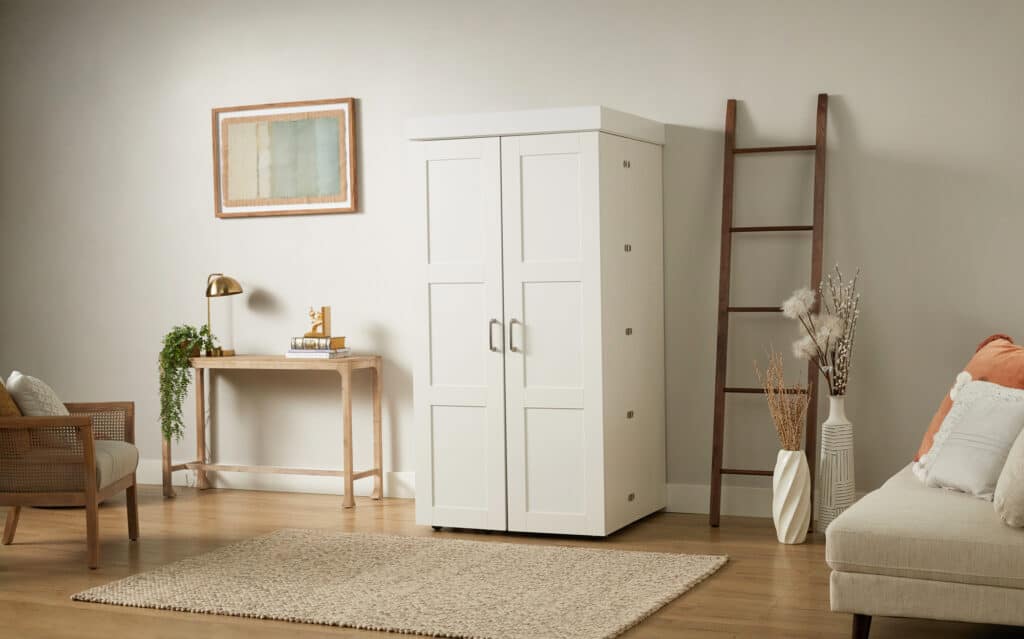 And it has a new track system that I'm excited to upgrade to that is easier to install and use.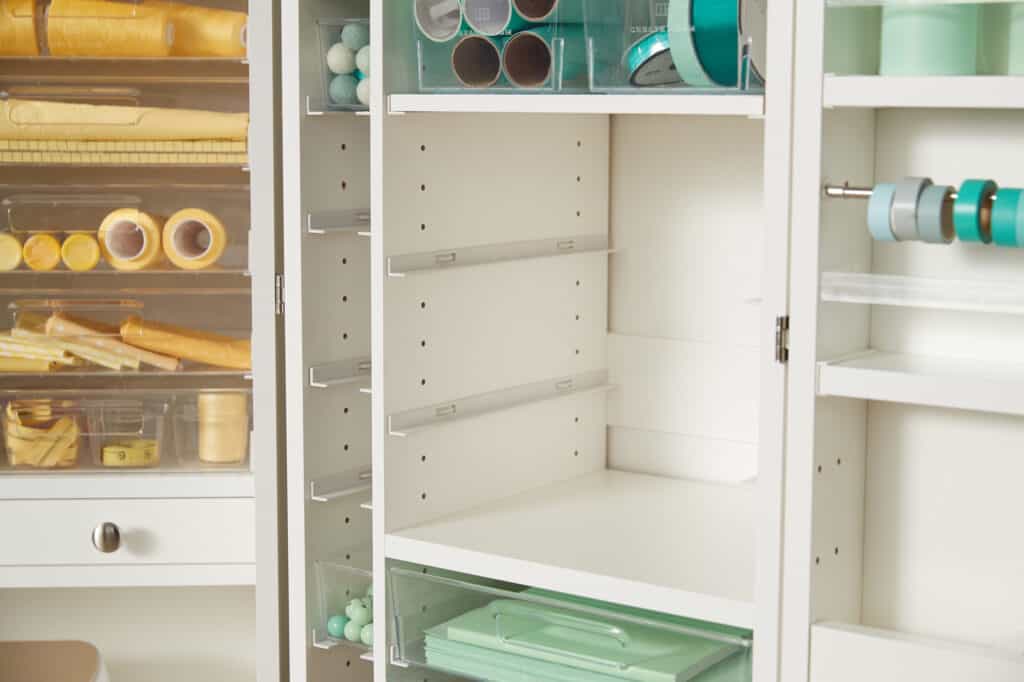 ALL I WANT FOR CHRISTMAS IS YOU!
How to save the most at the Create Room Black Friday Sale!
Check it out and build your own. Save your DreamBox and then be one of the first 100 to order when Early Access starts at 11AM MST to get an extra gift!
I'll walk you through this process here:
When you get into the DreamBox builder, you'll see your DreamBox on the left and your options on the right! In this post I'll tell you which options I recommend and which you can skip for now or may not need!
The first option is the style! I love my White Shaker style DreamBox (the new one is a little different and still gorgeous), it's pretty when folded up and matches my decor! I love a bright white craft room to make my sewing supplies and fabric pop! I also love the Farmhouse Gray style for more of a shabby chic look. You can't really go wrong with any, so choose your favorite.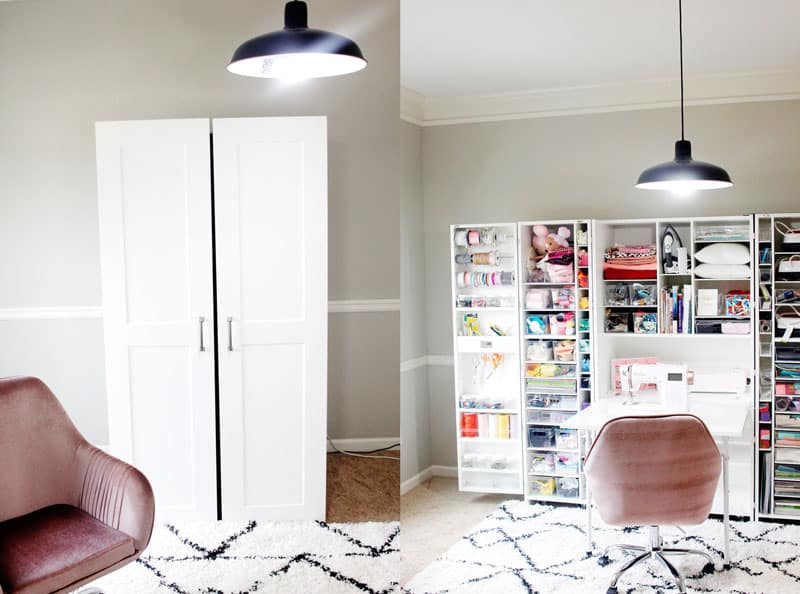 You'll also have the option to add a Crown Finish with a Daylight LED Light – this is ideal if your space is in a dark room or basement, or if you'll be mostly crafting at night! I love daylight bulbs for my sewing room so I can see colors how they really are, especially for fabric pairings! If your room is well-lit you can pass on this option. It does add a little fancy finish to the top, too!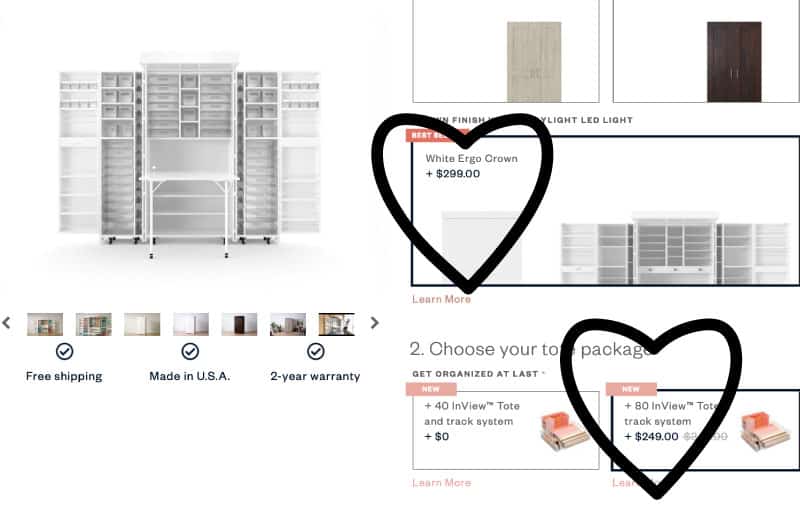 Next, choose your tote package! This is a spot where you can save some money. If you plan to fill your box to the max with smaller items, you will probably want the 80 tote package eventually. But if you want to have stacks of fabric in a lot of the DreamBox, 40 totes may work for you! If you decide you want more later, additional totes can be purchased separately, so you can expand it later.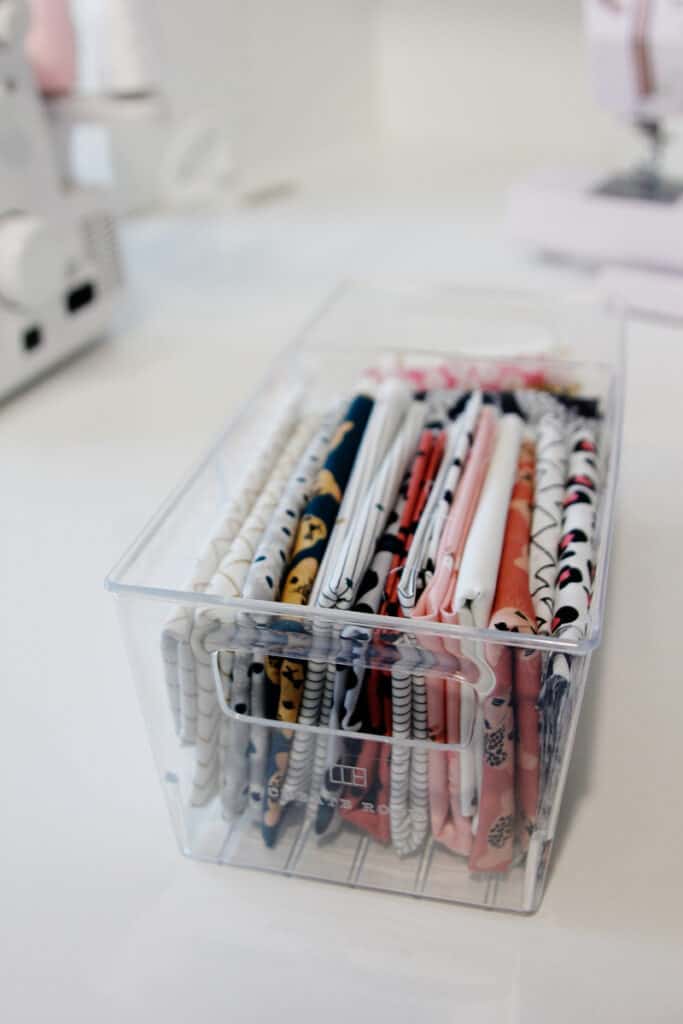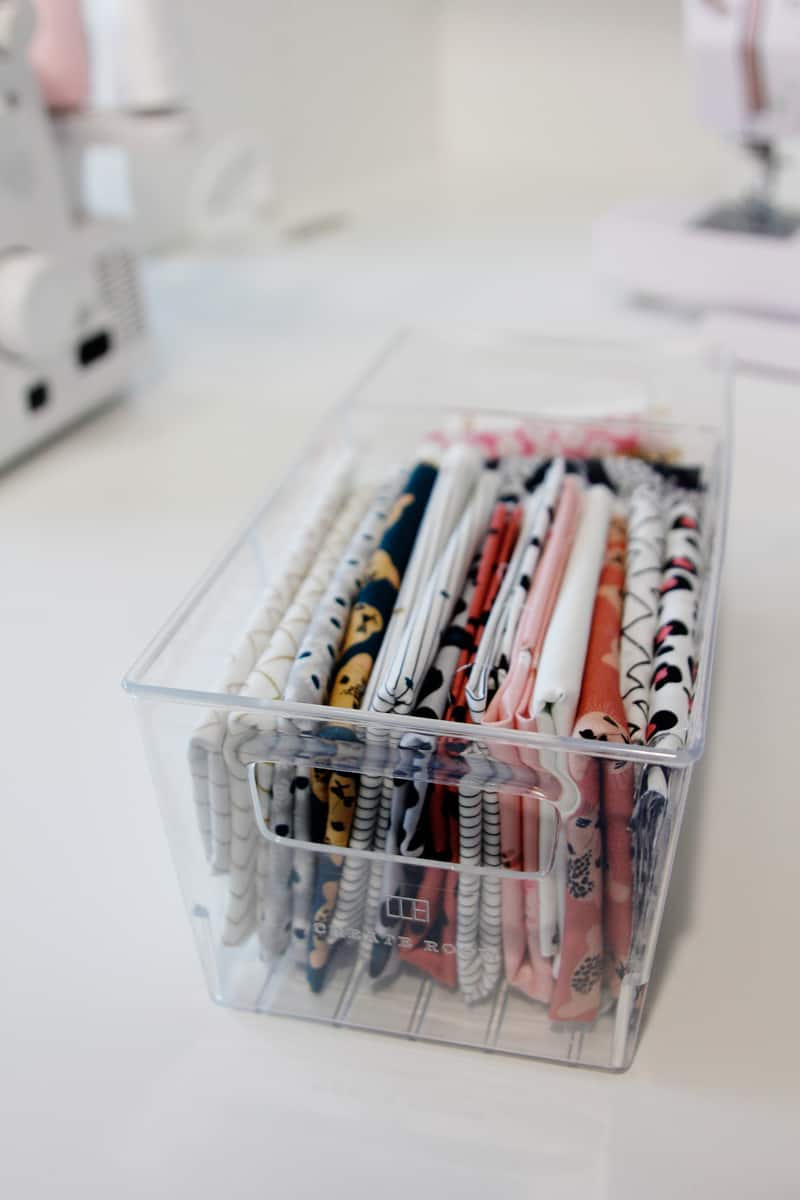 The Pre-built service is a nice luxury, if you can swing it I recommend it! You'll be crafting much faster and won't have the headache of building. The DreamBox will arrive to you in a big crate in 3 pieces that need to be brought into your room and put together! But if you love DIY projects anyway, have some helpers that don't mind a lil' building project, or want to save a chunk of change, choose the DIY Assembly.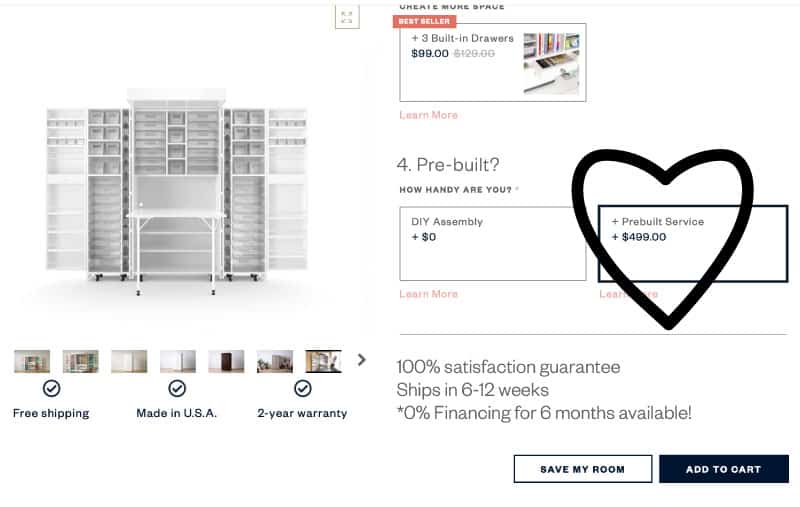 Review your options then ADD TO CART! Now, you'll see some add-ons.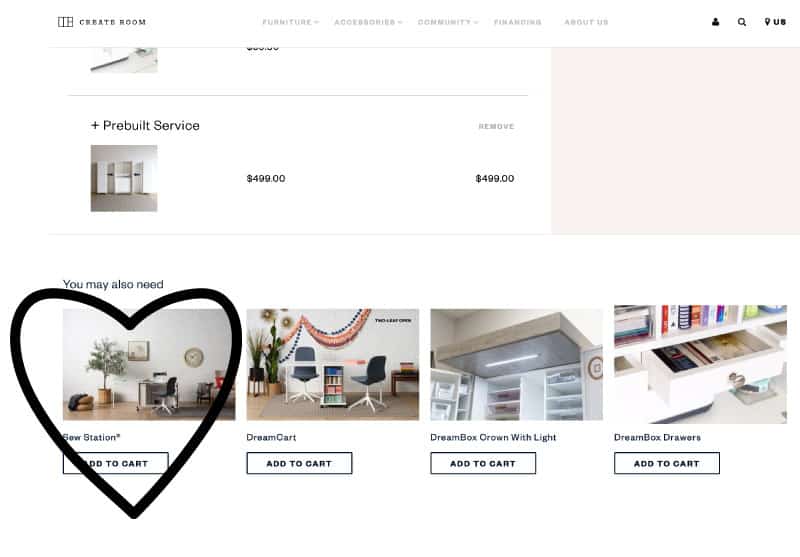 The Sew Station is a sewing table with storage that folds down if you need it out of the way! It also connects to the DreamBox making the ultimate sewing spot!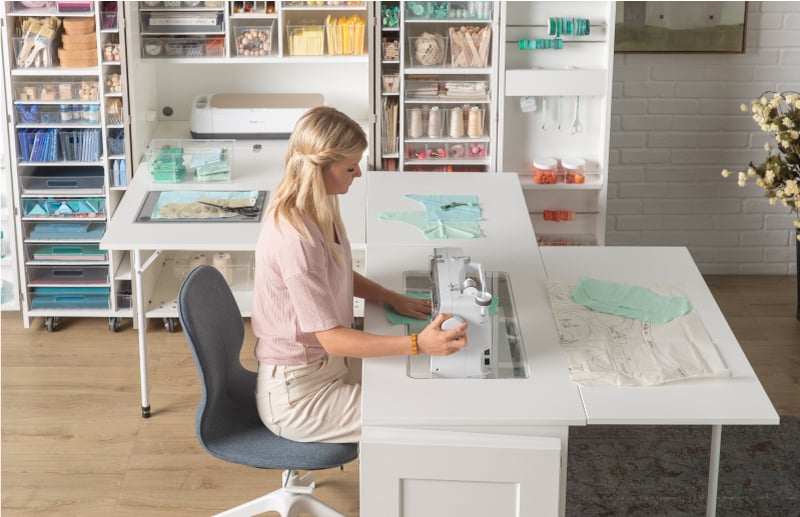 The Sew Station stands on it's own and is a great organizer for sewers! You can even add the DreamBox later if it's not in your budget now! If you are just getting the Sew Station use the code SEEKATESEW1000 to get an additional $75 off the Sew Station.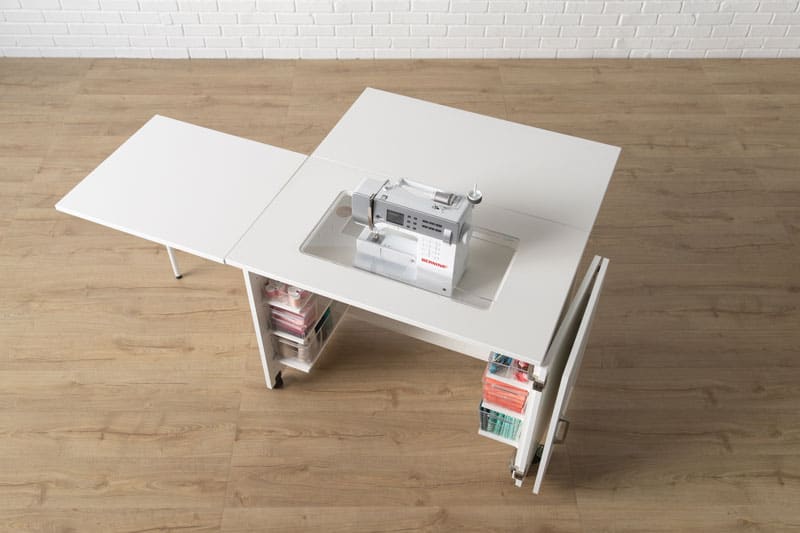 The top has an electronic sewing machine lift, so you can store your machine inside when you're not using it! No more dust and it's always ready to go! And cute little storage for thread, notions and fabrics!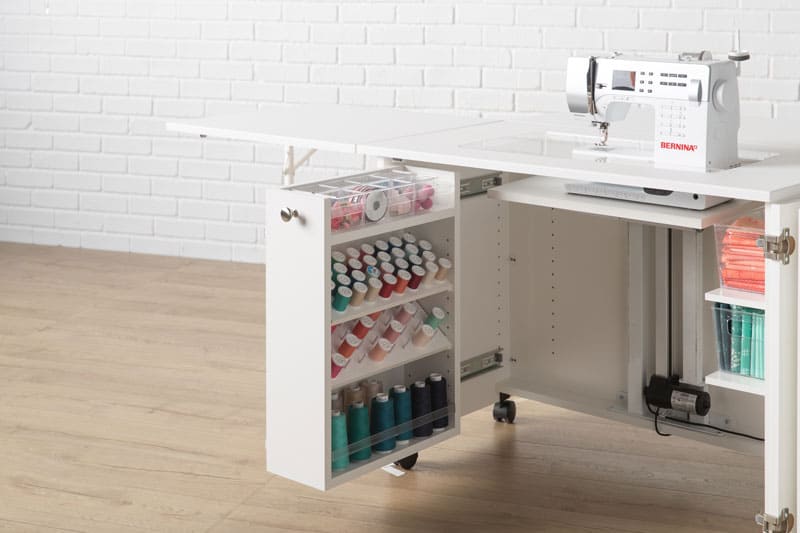 If you have NO BUDGET (I mean, a girl can dream, right!) then I also recommend adding on a few little extras like the cute Tool Cubby, Plastic Notions Tray Inserts and both the DreamCART and Sew Station! The DreamCart adds another table space to the side and extra storage! You can see my DreamCart here! Check out the accessories page because lots of them are on sale, too!
GO GET YOUR DREAMBOX HERE! Don't forget your code!
Up to $1000 off with code: SEEKATESEW1000
Read more about my DreamBox HERE and watch my video tour HERE!
MORE DreamBox POSTS
This post contains affiliate links!