Thanks for ruffling everything in sight with us for the last three weeks! But alas, we've come to..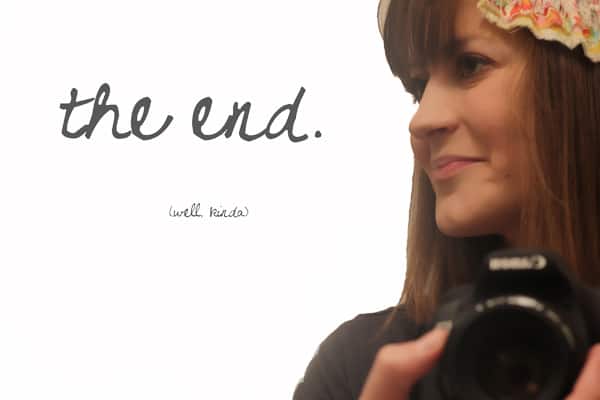 And I say kinda because I still have a million ideas that involve ruffles, so you'll see some of those coming. I thought that maybe I would be sick of ruffles by the end of this. Maybe a little. But I'm not at all. I might even love them more. I hope you had fun and are full of ruffly ideas too!
You can check out all the ruffled up posts 
here
 whenever you want. They'll be there for you.
Cut out three strips of your favorite fabrics and stack them. We'll keep the raw edges for this one.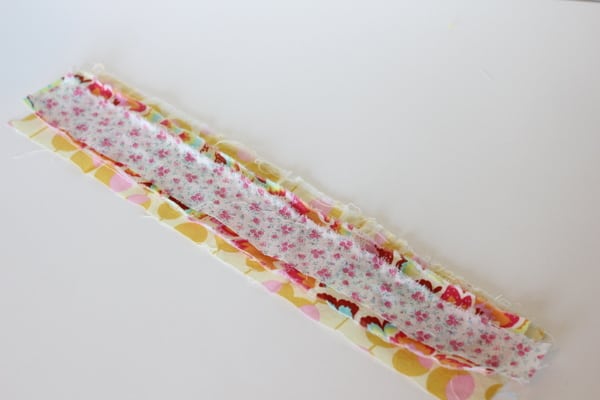 Run it through your ruffler foot or ruffle it the normal way.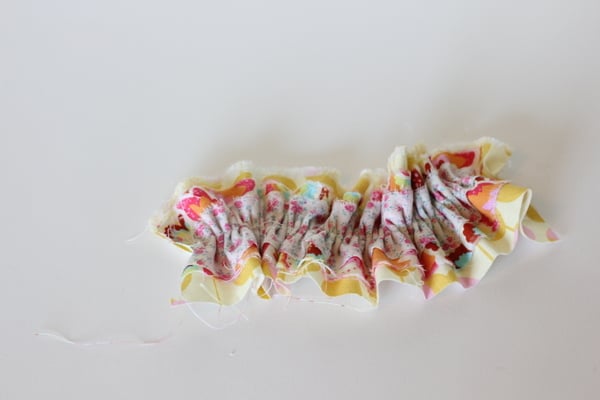 Make a headband out of a piece of elastic. Or just use a premade elastic headband.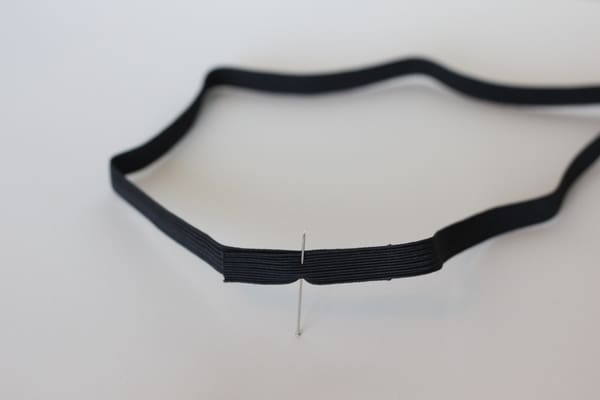 Pin on your ruffle.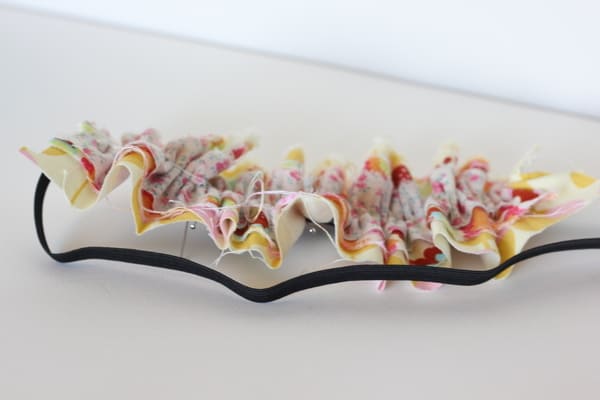 And sew it on, elastic side up (so you know you're sewing through the elastic part.)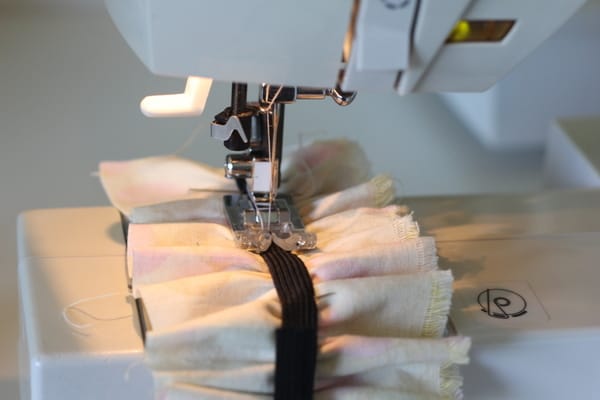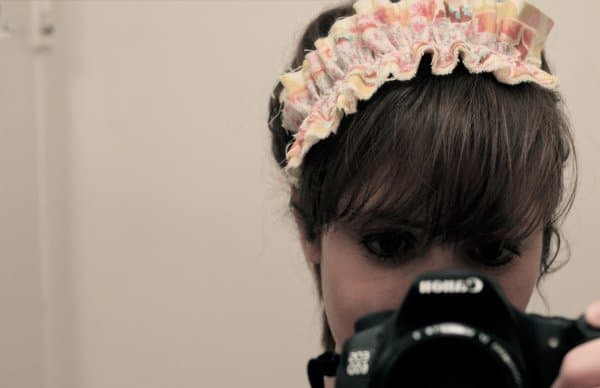 See you next week for some un-ruffly things. 
(Okay..and maybe some ruffly ones too.)