(That's maybe a little dramatic, but I still love to look at it, 8 years later.)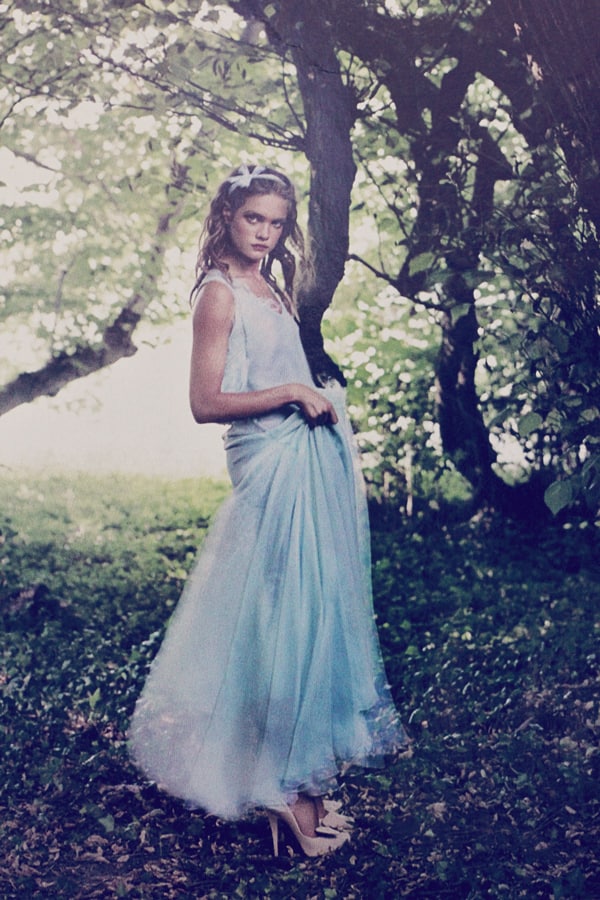 Are you ever inspired by something so much that it becomes a poignant moment in your life? In my sewing story mentioned a spread in
Vogue
that I can't help but be inspired by everyday. I found the issue from December 2003(oh yes, I still have it!) and had to show you.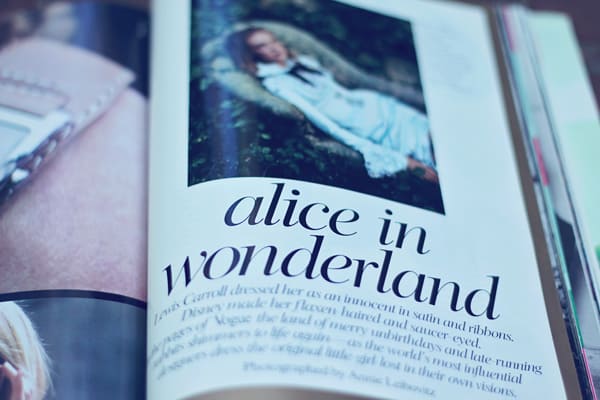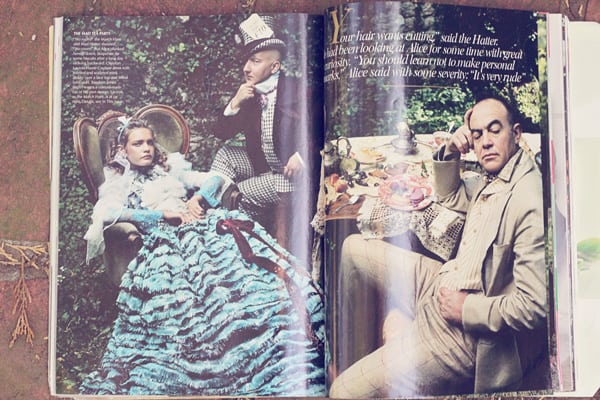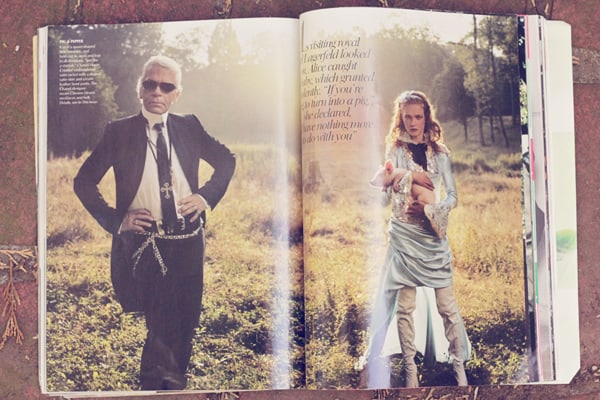 I want to be Alice. I think it is hard to not be inspired by the story, the cltohing, the setting, the dialogue. Literature can be awesome inspiration.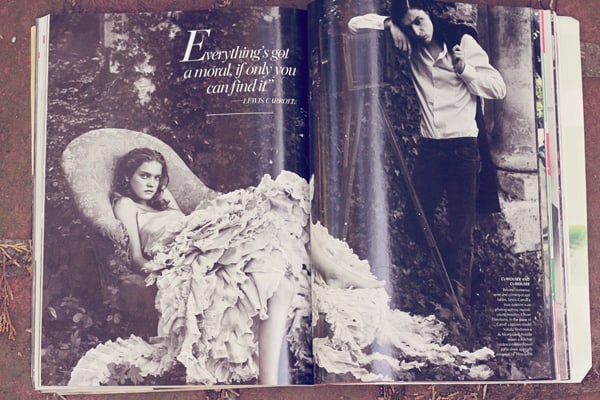 This spread in Vogue is fashion photography at its finest. I love how important photography is to fashion. Two hobbies in one. Annie Lebovitz is the photographer. She's amazing. Each dress was designed by a different designer, who also appears in the photos. Brilliant.
I think it's funny that I remember this so vividly. This photo was the inspiration for my junior prom dress, although it turned out nothing like the picture. Versace.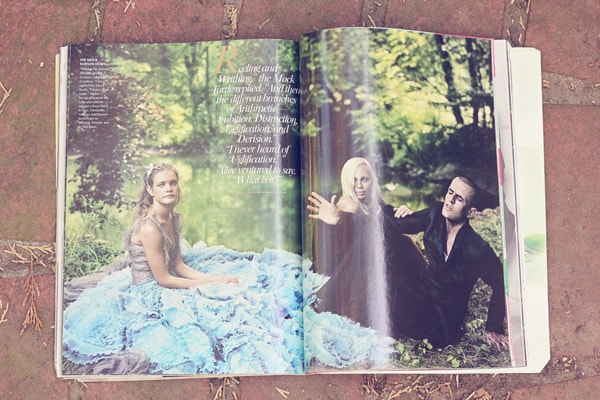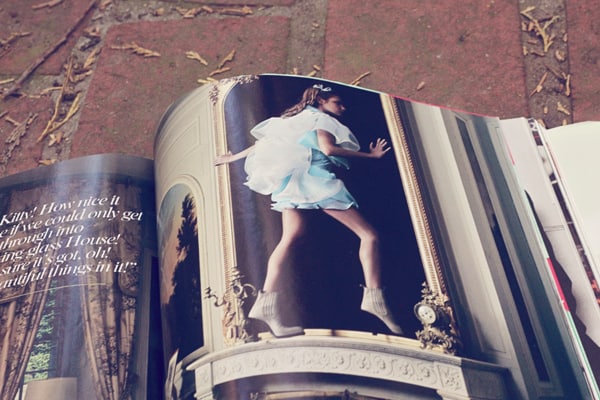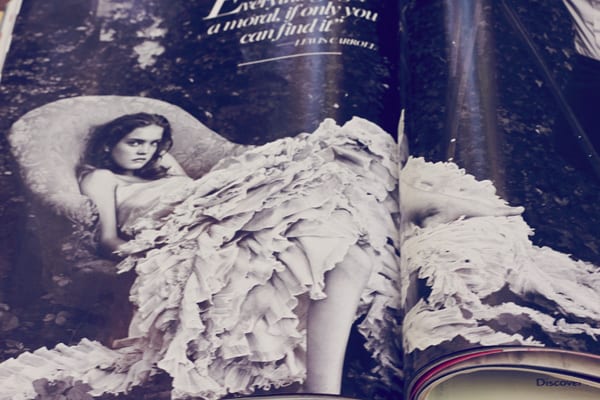 You can view the whole editorial
here
(in scanned and not taken in my backyard on the bricks form).
Don't these photos just make you want to whip out your machine and sew up a (blue) dress?