It's Penelope Peplum Sew-a-long time!
There isn't a super strict schedule for this sew-a-long. You have about a month to finish the top, but I broke it down into a 6-day schedule for those of you who want to follow it. This schedule allows for just a few steps a day that will take about 15 minutes. This way you can just do a little each day and have a shirt at the end of the week!
If you are new to sewing for yourself or sewing with knits, this slower pace will help you feel comfortable as you ease into this new chapter in your life! (dramatic!)
Anyways, what I'm saying is, you don't have to follow this at all, but if you want to, do! Each day will come with a few tips and tricks, but you have all the tools in your pattern already, so feel free to work ahead!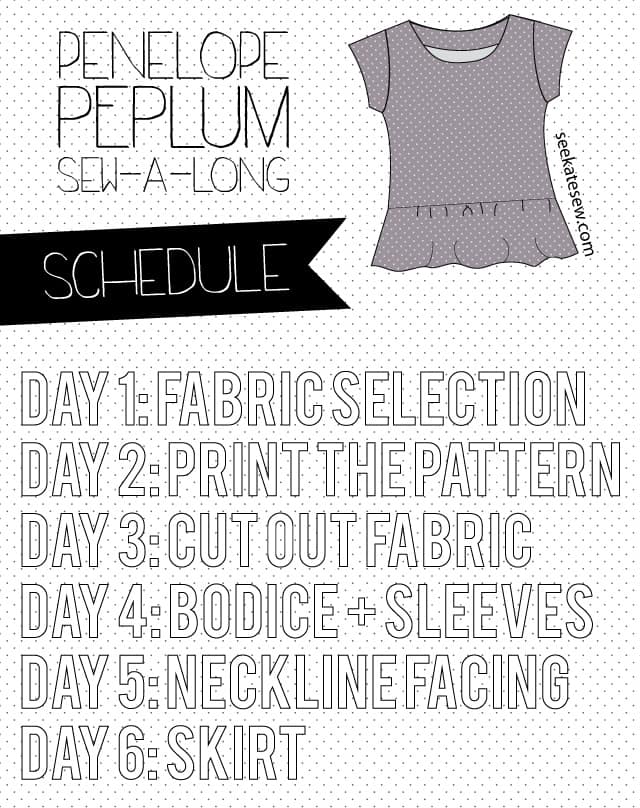 See you tomorrow for some tips on fabric selection!
If you haven't already purchased your Penelope Peplum be sure to use code PEPLUM for 15% off through January 31! (Works for the Pippa also!)