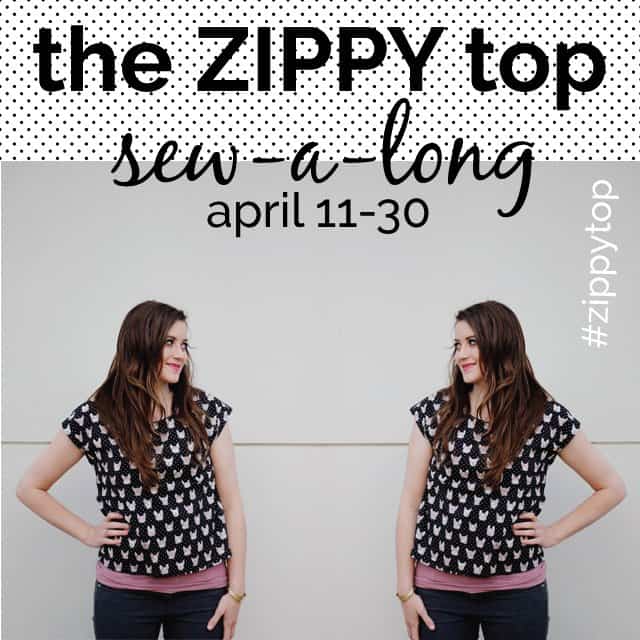 It's about time for another sew-a-long! This time we'll be sewing the ZIPPY top! The dates for this sew-a-long are April 11-30, so you have plenty of time to finish! Use code ZIPPY to save 15% on the zippy top for the rest of the month.
The sew-a-long will start with "zippy top weekend" where I'll break down the instructions into 3 short days next Friday, Saturday and Sunday. This top is SUPER fast, so by the end of the weekend you'll have a whole new TOP! After that I'll share a week of zippys and zippy hacks. It is going to be a blast! Use the hashtag #zippytop to join in the fun on instagram and/or add you photos to my flickr group or post them to my facebook wall! I'll start featuring and sharing them as soon as they start coming in! Grab your pattern now to get a head start!
I'll check in next week with information about fabric sourcing for the Zippy top! Have a great weekend!