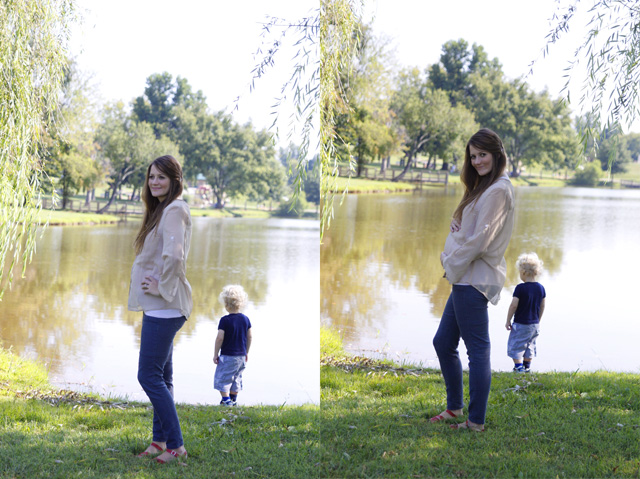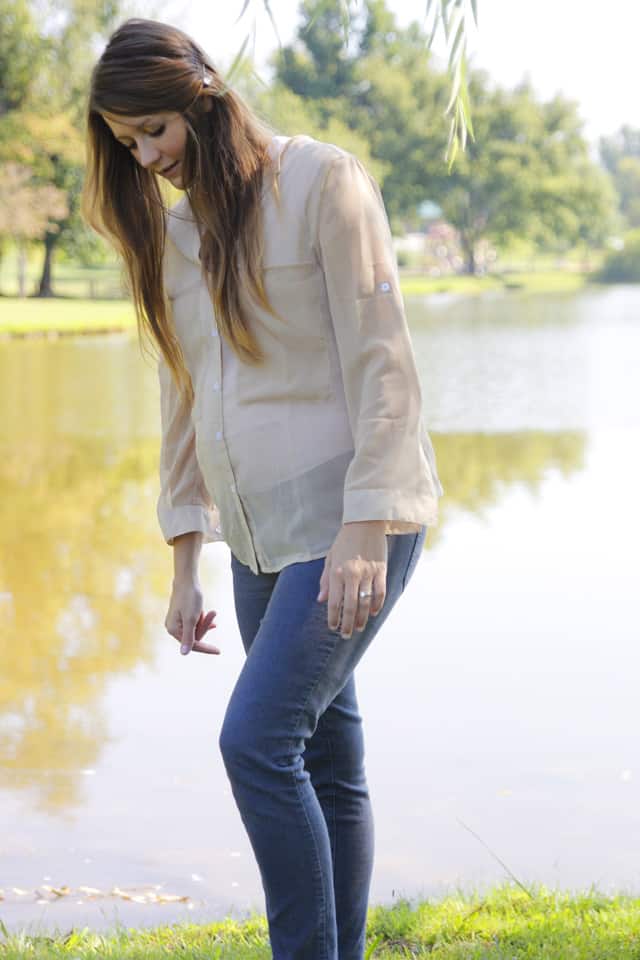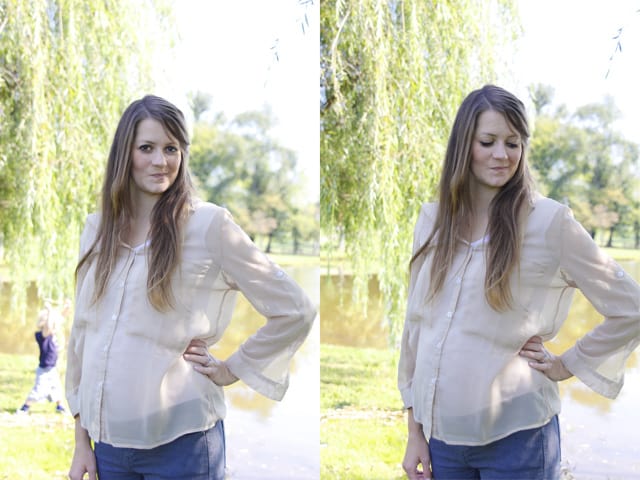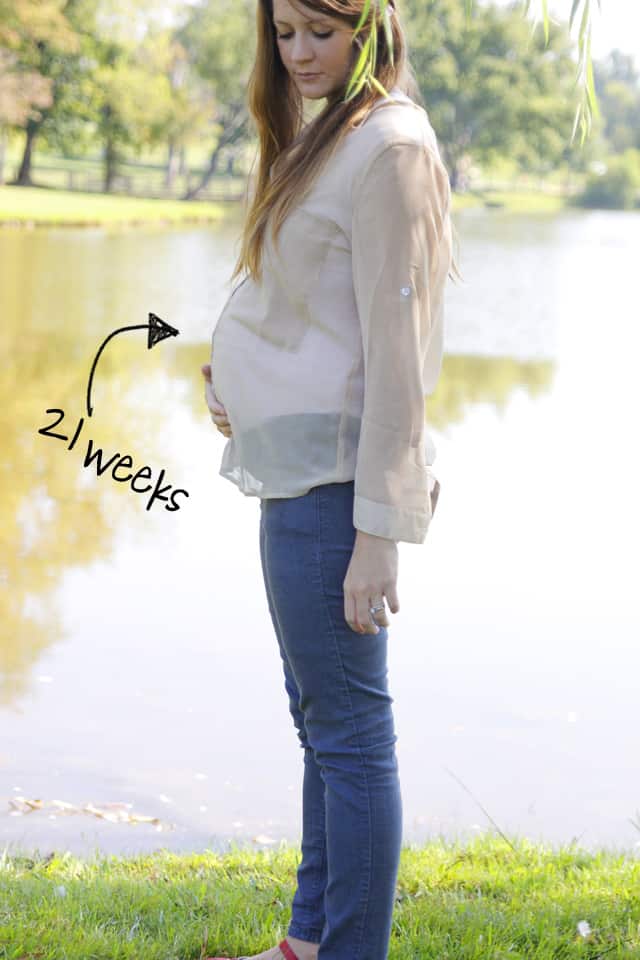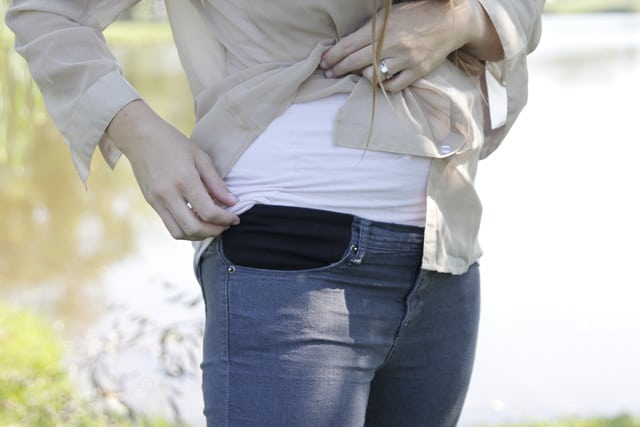 sheer blouse: c/o oasap // pants: tutorial coming soon!

I got away without purchasing a single pair of maternity pants when I was pregnant with Cohen. I carried him really high and he destroyed my ribs! Baby girl is sitting right on my bladder instead. But at least my ribs don't hurt. So…none of my pants fit. Such a weird feeling after last time. The hair tie trick isn't working! 
I decided to cut up some of my pants and turn them into maternity pants! I typically wear the $10.80 cheap pants from Forever 21, so I didn't cringe when I cut into them. $11 plus a little knit fabric is a steal for maternity pants!
I made these a special way, so the button, zipper and back waistband all remain the same. That way they don't look like fat mom jeans, just modern skinny jeans with a little stretch. I'll show you how to make your own pair on Monday.
I'm also getting away with a non-maternity blouse. Since it's so flowy and sheer, it's perfect for layering over my growing belly. 
After Monday's post, my mom told me over the phone that I'm "really getting a belly". A nice way of saying I'm huge! I am huge. But I am embracing this belly and savoring every second.