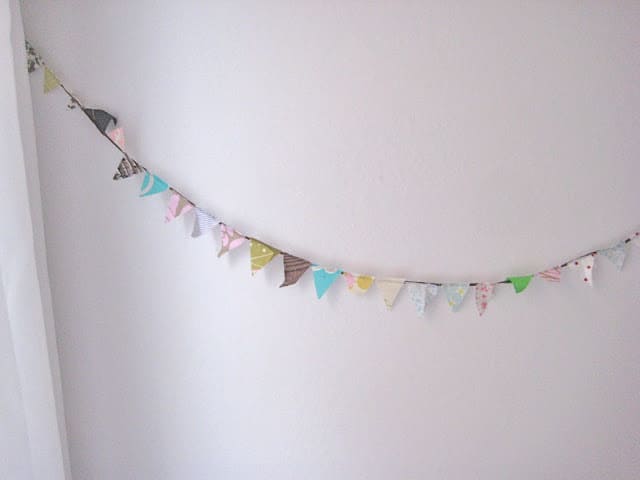 I'm always looking for a good scrap project, especially for tiny scraps. Why is it so hard to throw away teeny tiny pieces of fabric? I'll never know.


This bunting is really easy. All you need is thin ribbon, a glue gun and scraps of fabric cut into little triangles.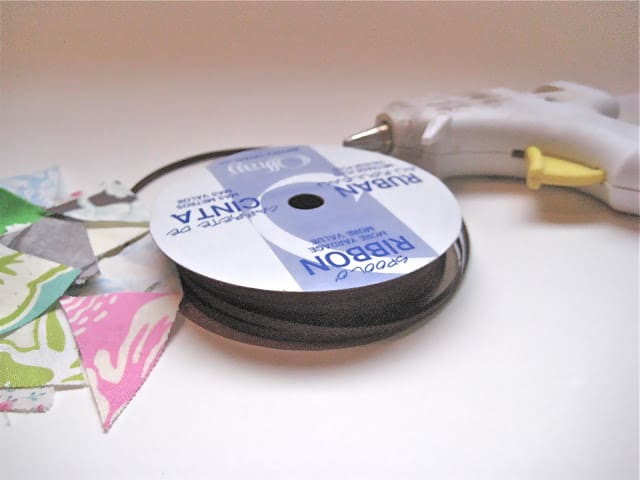 My triangles are about 1 1/2″ by 1 1/2″ by 1″.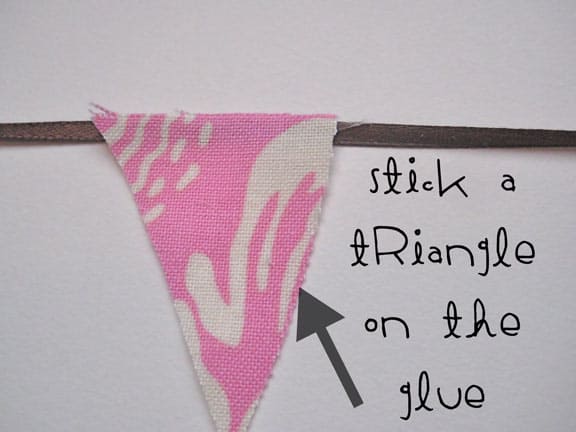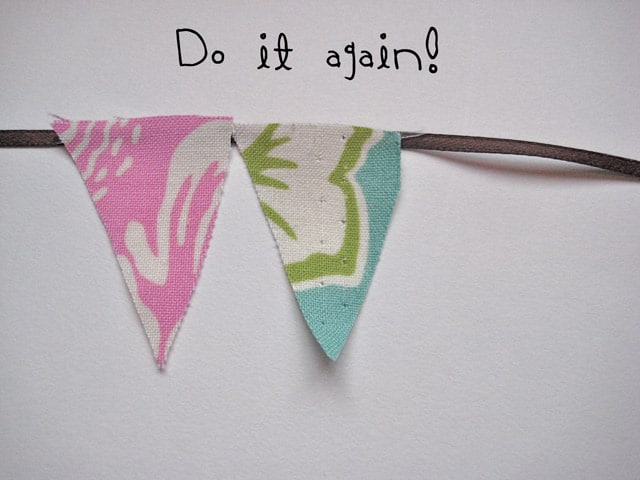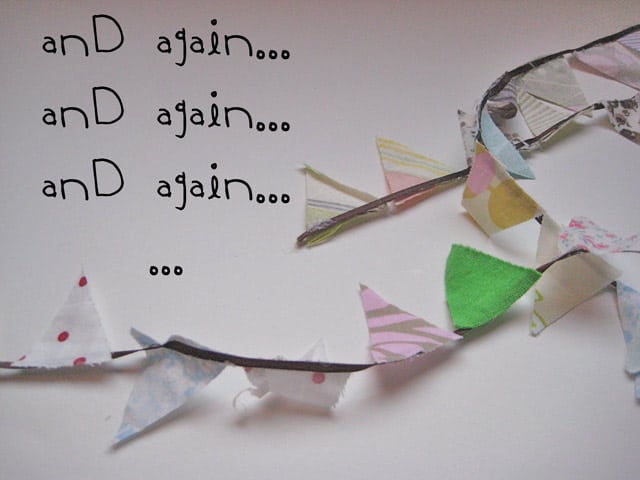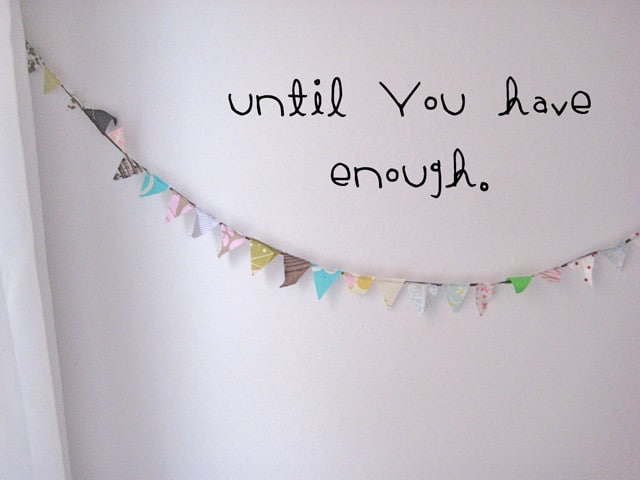 You don't have to worry about perfection and the result will be a cute little stream of pennants!
Here are two of my favorite bunting projects lately: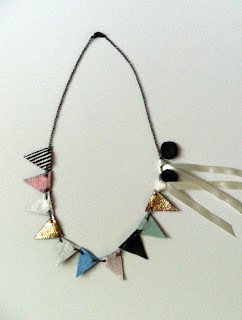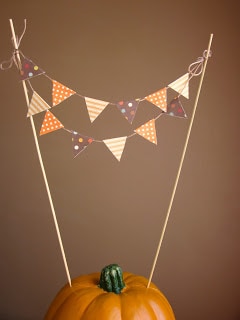 Yay for cute little triangles!