monday to do list
is it just me, or is there something about mondays that means lists? I always make lists on Mondays. Crazy ambitious lists that usually don't get all the way done. But I think making overly ambitious to-do lists helps me get more done than I would have otherwise.
So here's a peek into my world this week: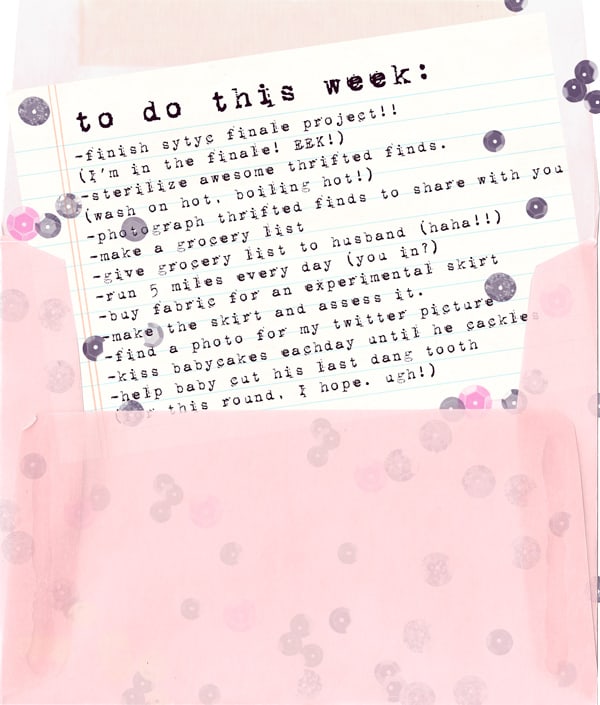 Whew. That's it. Just so you know my goal is to run 5 miles everyday. But don't worry I haven't ran that far in 3 years. Almost to the day. Overly 
ambitious. The experimental skirt is for a wedding this summer, yippee! I hope it works, I'll let ya know. What's your to-do list look like this week? Do you sterilize your thrifted finds too?