I am loving this weather and this time of year! It is just perfect. Today I'm going to share with you a fall favorite: chili! This is a pretty healthy version that I've been making lately.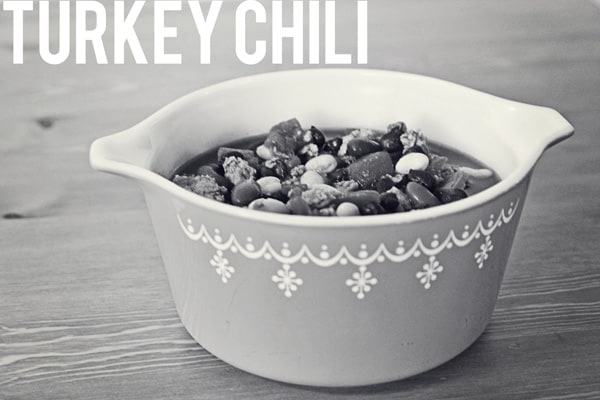 Part of the reason we are so into chili right now is because Little C refuses to be fed and must feed himself…but he's also really picky! This pickiness is a new development and we're struggling to get him to eat anything besides milk and goldfish. But he loves chili! I think he likes being able to pick up everything in it. It counts for meat + veggies, so I am a happy mama! And so I make this in some variation about twice per week.
Ingredients:
1 lb turkey, browned and seasoned
1 packet taco seasoning
1 can kidney bean
1 can great northern beans
1 can black beans
1 28 oz can diced tomatoes
1 whole onion, diced
1 cup water
chili powder to taste


fritos, for the husband
cheese and sour cream to top, optional


Mix all of the above in a crock pot (minus the fritos, cheese + sour cream). Crock pot it up all day long. I usually pick low for about 6-8 hours.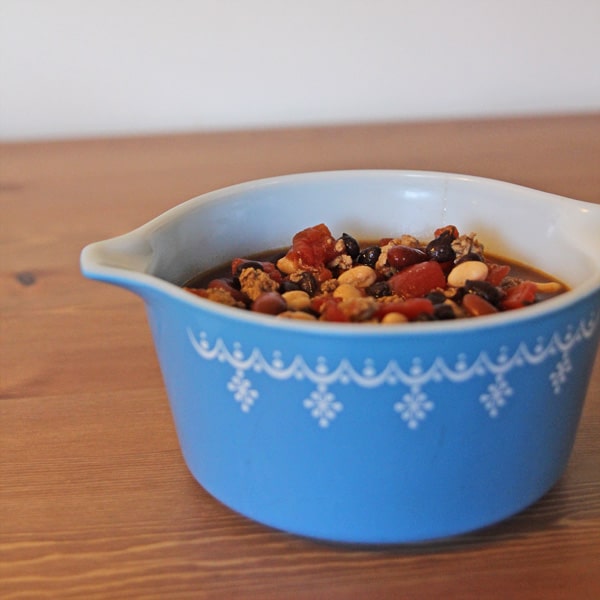 Serve and enjoy! (P.S. This freezes great, so make a bunch!)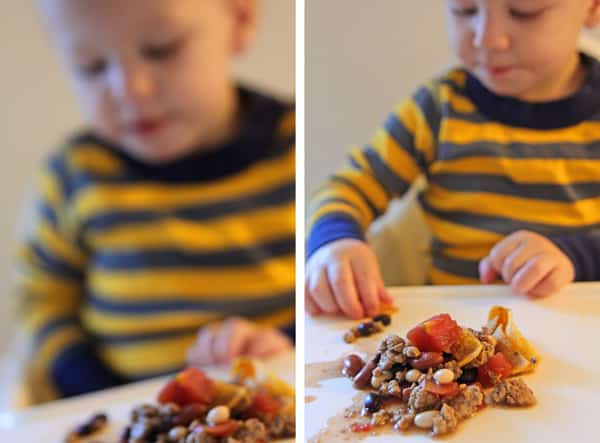 Do you have any tips for feeding a picky toddler? HELP ME!!?