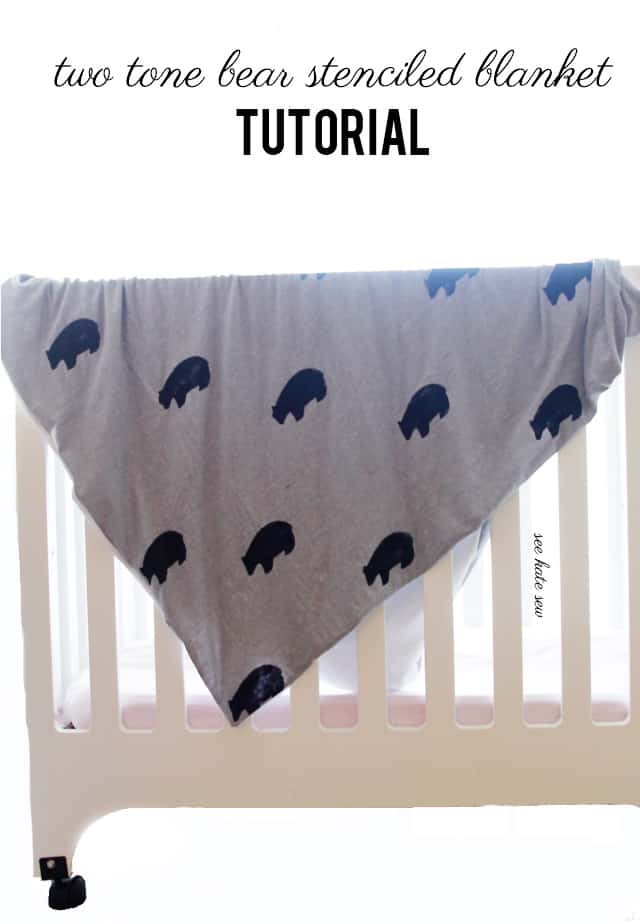 This post is sponsored by Plaid FolkArt Multi Surface Paints and Handmade Charlotte Stencils. Enter to win $100 to Michaels and a FolkArt Multi Surface Paints Prize Pack HERE.
I had the opportunity to test out Plaid's new FolkArt Multi Surface Paints along with cute new Handmade Charlotte stencils. I love Handmade Charlotte and her stencils are so cute and so modern! And these paints are kinda revolutionary because they work on lots of surfaces. I used mine to make a stenciled bear blanket with matching wall art. It was the same exact paint and went from fabric to paper flawlessly. You can also use it on ceramic, wood and other surfaces. So you don't have to worry about trying to match colors from different paints when working with different surfaces. Cool, right! I think these paints would be perfect for a party because you can stencil everything with the same exact color.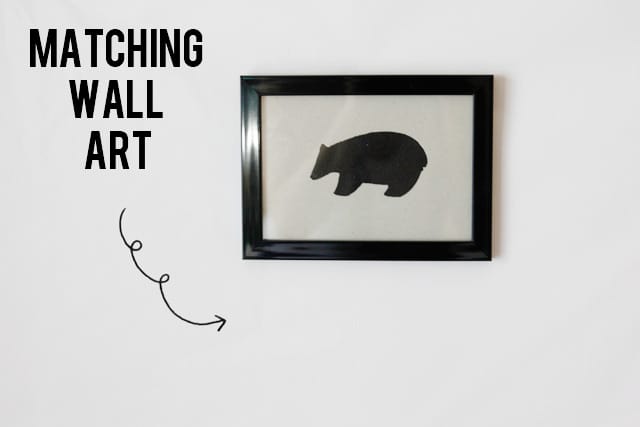 I loved a lot of the stencil shapes included in the Handmade Charlotte Camp set, but my favorite was the bear, so I used that one.
Materials:
-two colors of jersey knit fabric
–Plaid FolkArt Multi Surface Paints, I used licorice
–Handmade Charlotte bear stencil (from the camping set)
-spouncers
-tape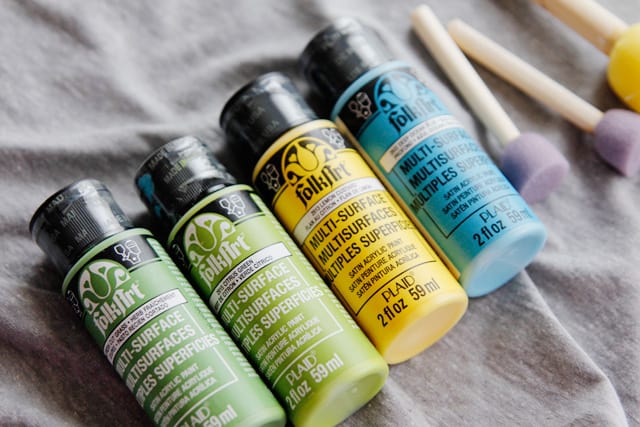 Cut 1 square from each color of fabric, about 42″ by 42″.
Layout your fabric with newspaper underneath. You may want to press your fabric before doing this.
Pick out your stencil. The Handmade Charlotte Stencils just pop out.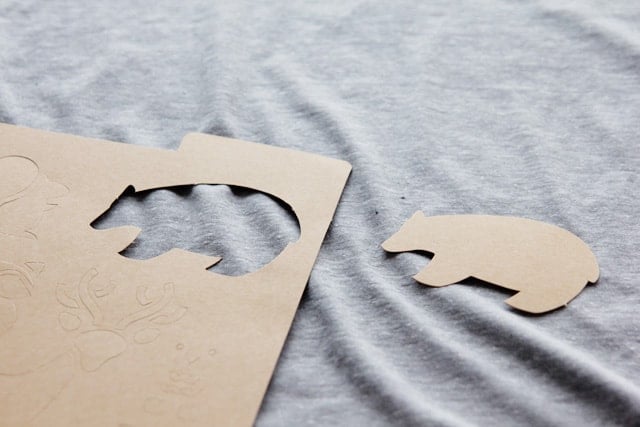 Tape the stencil down on your fabric.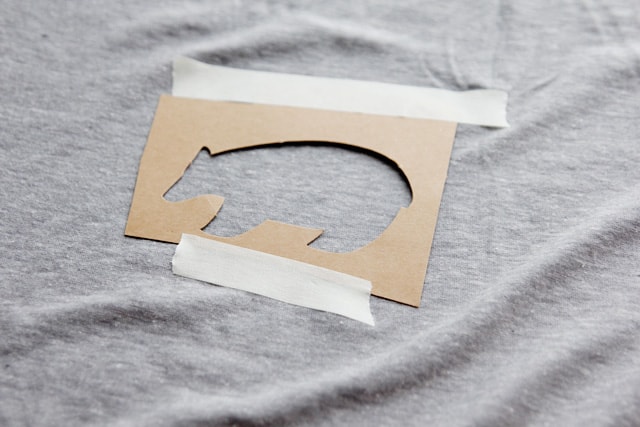 Use the spouncer to apply paint to the bear. Peel it off and repeat!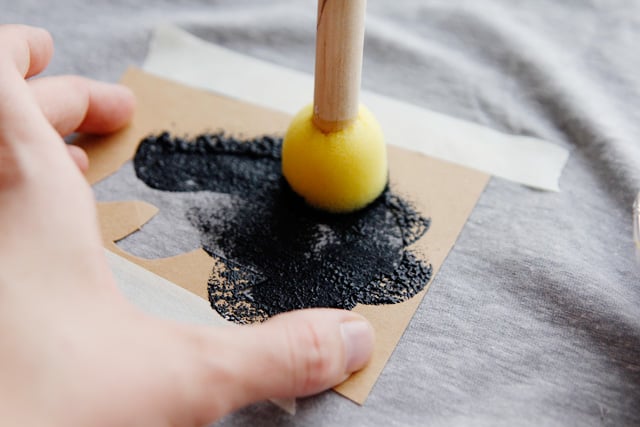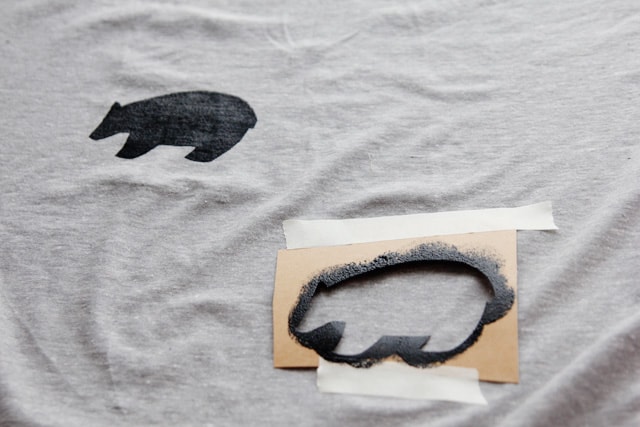 When you're done painting, let it dry. Then sew the two squares of fabric together with right sides together. Leave a 3″ opening.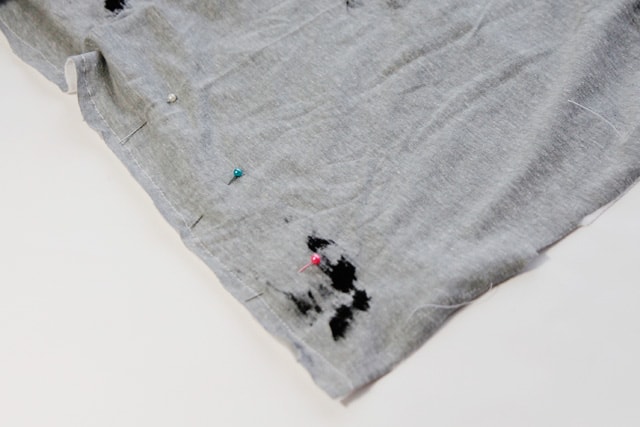 Turn blanket right sides out.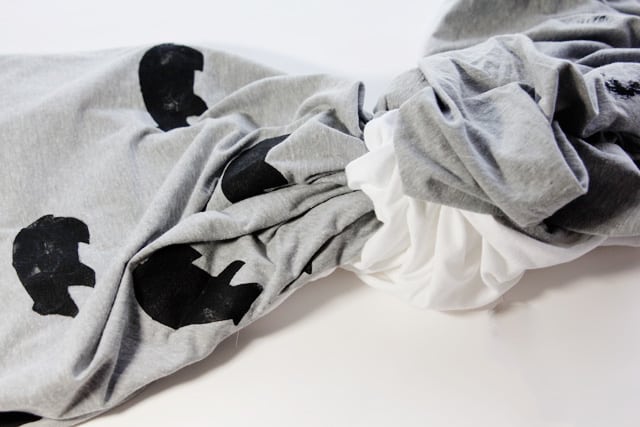 Hand stitch the opening closed.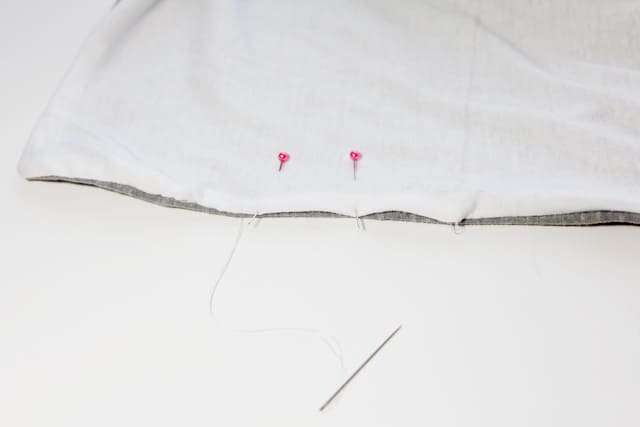 For the wall art: Repeat the same steps but on paper and then frame.  I took out the paper spacer thing that came with the photo frame, painted a bear on it and put it back in. (After I let it dry, of course)
Now you have a "beary" cute nursery set! (bahahah!) You can buy these stencils and paints at Michaels!
Connect with Plaid: Facebook   Twitter   Pinterest   Blog
Click here to enter to win a prize pack plus a $100 gift card to Michaels!