This post, Unicorn Rice Krispie Treats, is sponsored by The Granola Bar Pan which launches on Indiegogo today! I love this pan so much, I think it will be my neighbor gift for the holidays! Back the project right here!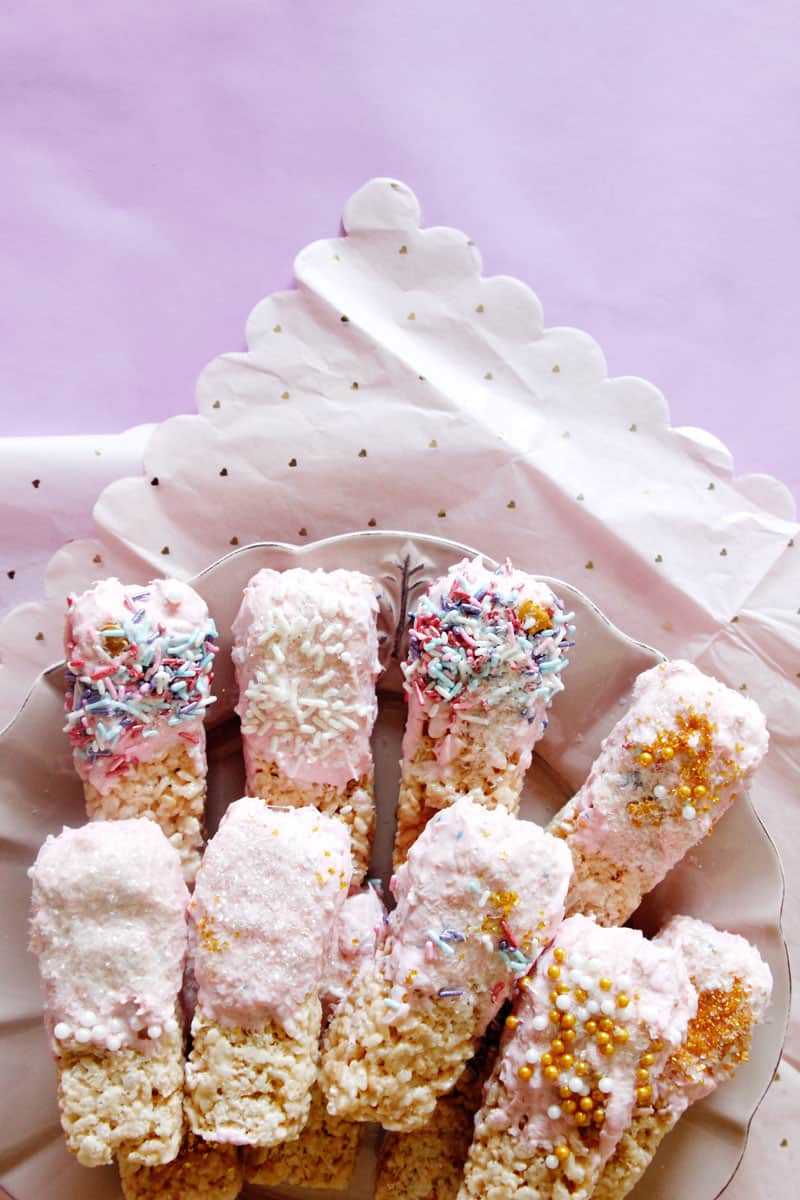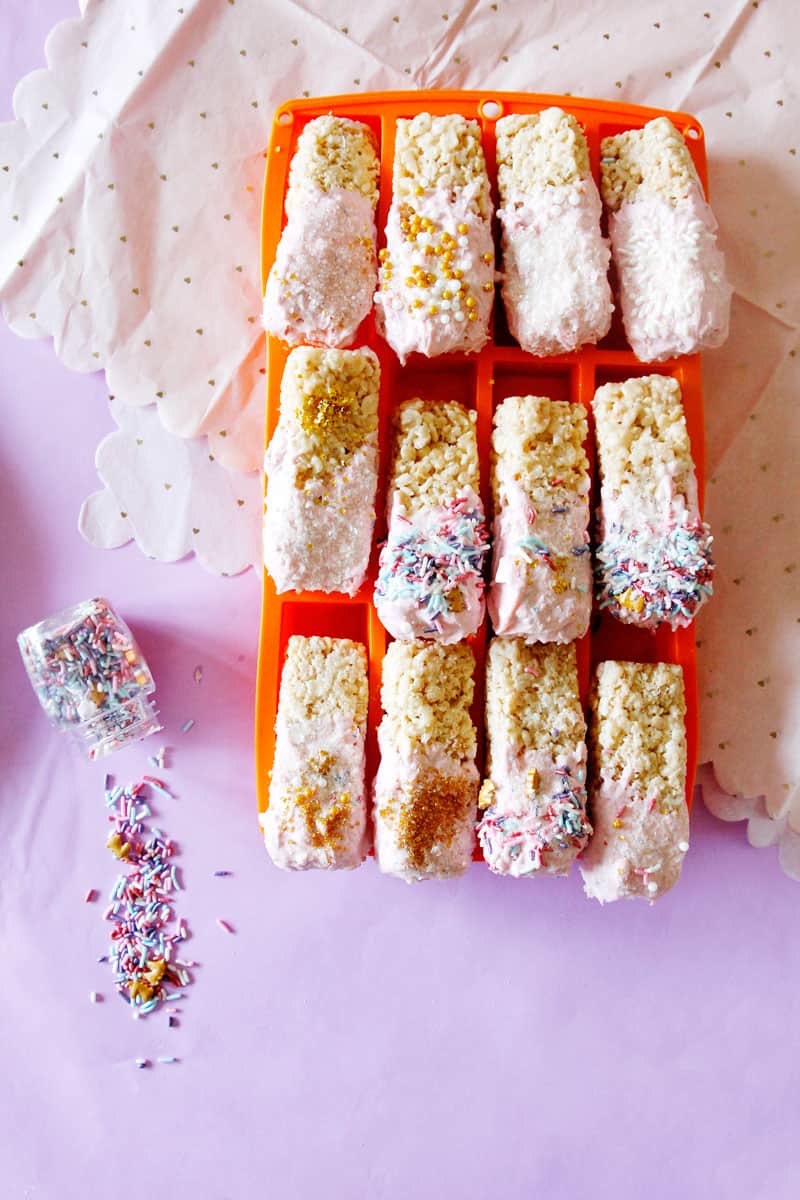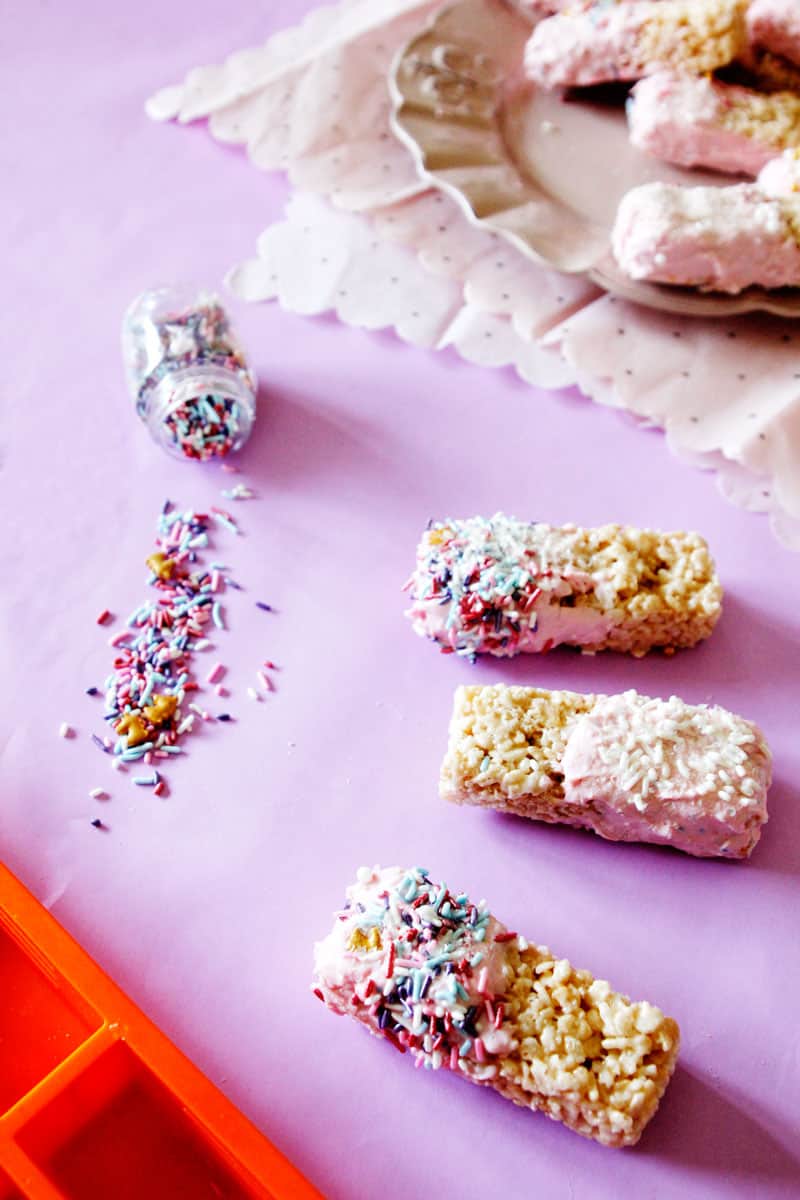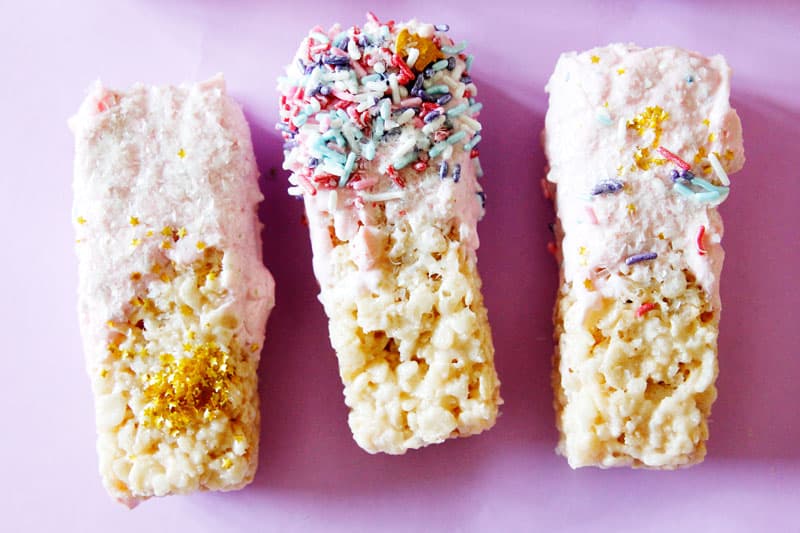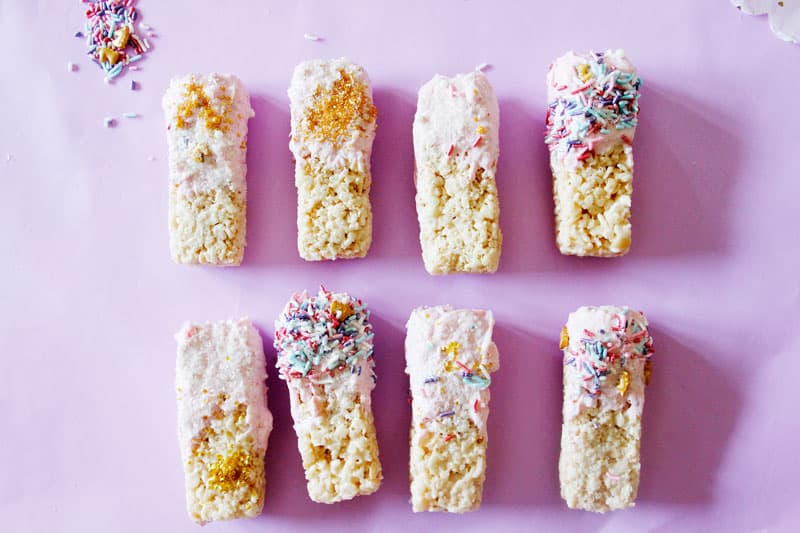 The Granola Bar Pan launches on Indiegogo today! Go grab yourself one! This silicone pan perfectly molds granola bars and other goodies into the perfect bar shape! There are so many things I am excited to use this for but so far my favorite is rice krispies! I have always hated cutting them and waiting for them to dry but this was so fun and easy to get the perfect shape! I made a few batches and then tried baking brownies in the pan. The brownie bars were awesome, too!
A few features of The Granola Bar Pan that I love are the hanging tab and fill lines! I also love that you don't have to grease the pan and everything slips right out! It's super flexible and easy to release the bars from.
Since these rice krispies bars are a great shape for dipping, we dipped them in candy melts and covered them in glittery sprinkles to give them some extra flair!
INGREDIENTS FOR UNICORN RICE KRISPIE TREATS
-8 cups Rice Krispies
-8 cups mini marshmallows
-1 stick of butter
–10 pink candy melts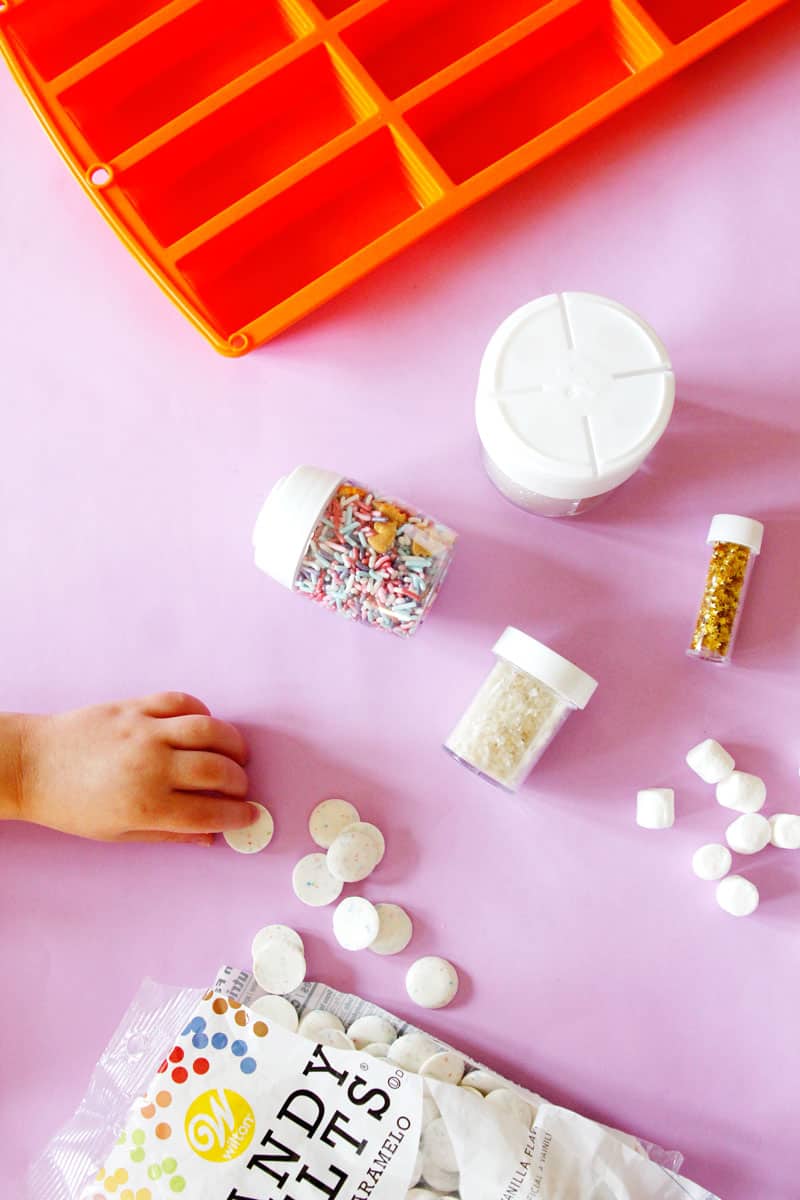 UNICORN RICE KRISPIES TOPPINGS
–edible glitter
–unicorn sprinkles
–pearl/white sprinkles
–star sprinkles
–pink and white candy melts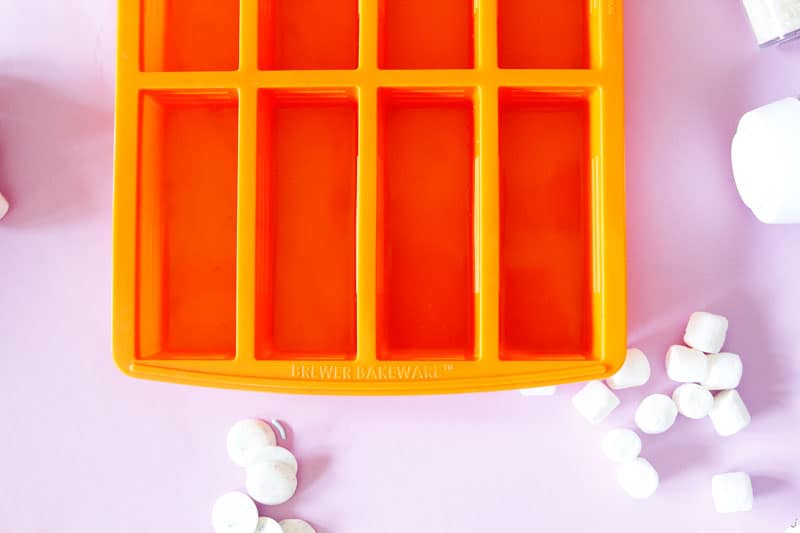 INSTRUCTIONS FOR UNICORN RICE KRISPIES
Melt the butter on your stovetop and mix in the marshmallows until they melt. Put in a few pink candy melts to soften the color a little bit!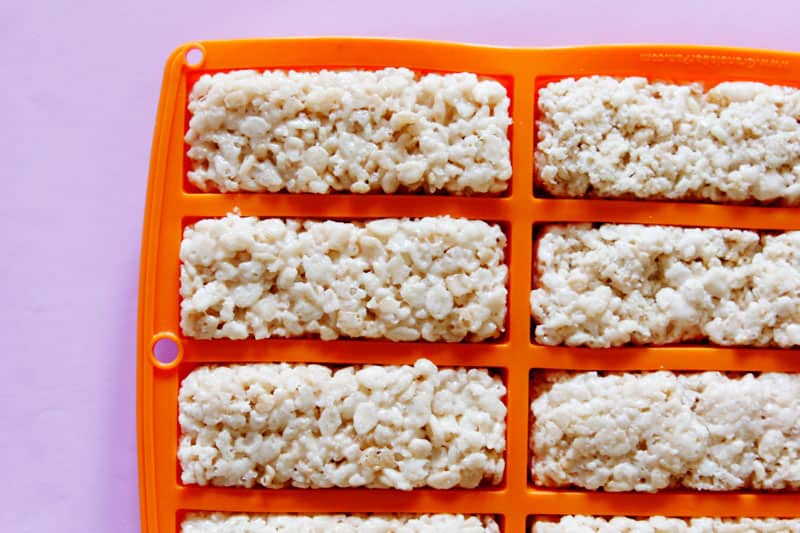 Melt the candy melts and add a little vegetable oil to thin it out a bit. Dip the bars and lay them on parchment paper.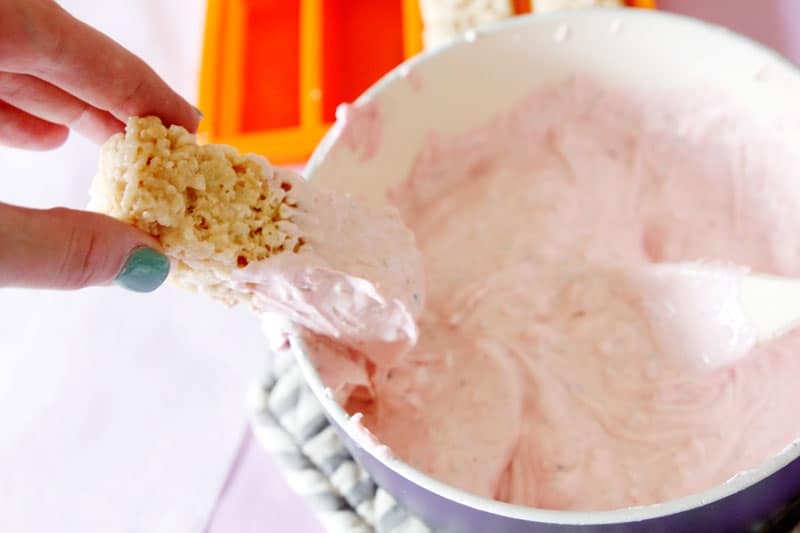 Then decorate! I let the kids in on this one so they turned out a little crazy and not uniform. But they are fun and they had fun!