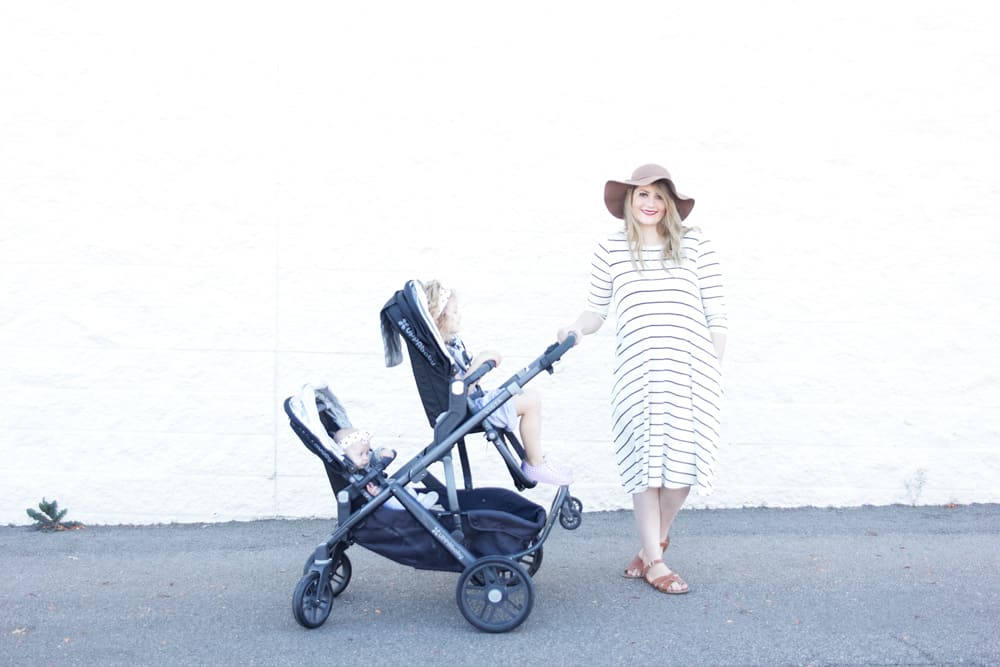 I'm over at Gugu Guru today sharing a tutorial for these knit headbands! Click over to download the pattern in 2 sizes!
We've been using the UppaBaby Vista Stroller for 6 months now and I still love it! (UPPABaby sent me this stroller to review but I purchased a few accessories including the second seat.) I wrote about how convenient it is for a newborn (it comes with a bassinet!) in this post. The biggest selling point for me is how quickly it converts to a DOUBLE stroller, in a few different seat combinations.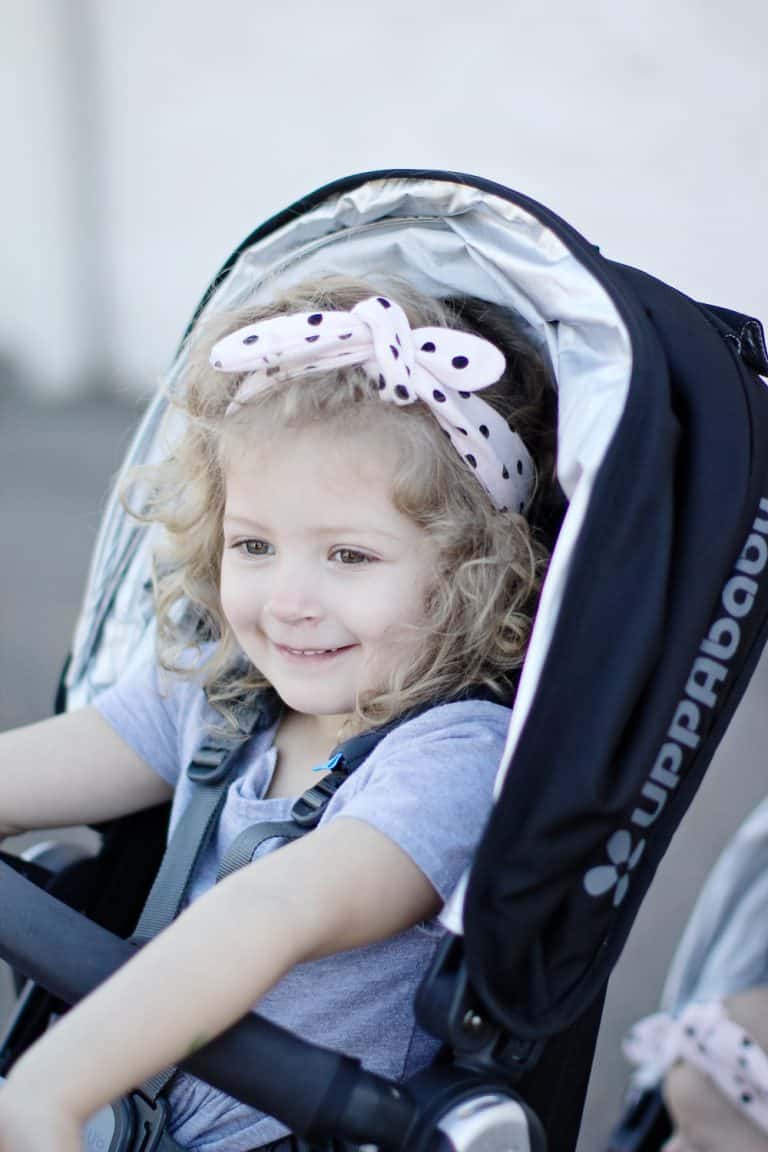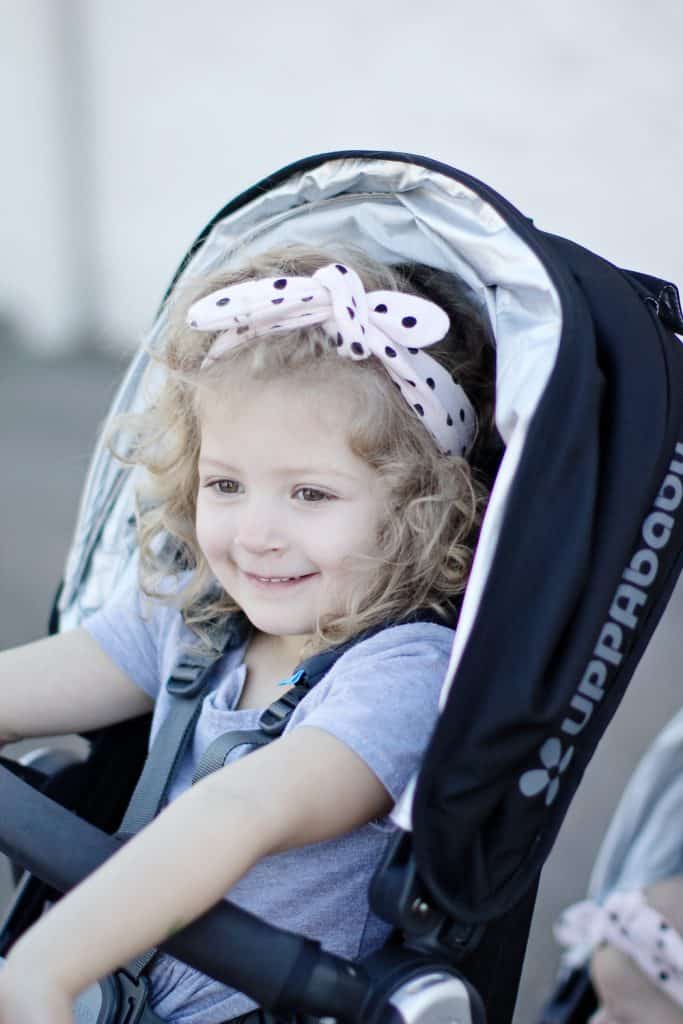 It's so perfect for my jealous older daughter, who has had a hard time transitioning from little sister to big sister. We also added a stroller board for my 6-year-old son to stand on when he gets tired of walking!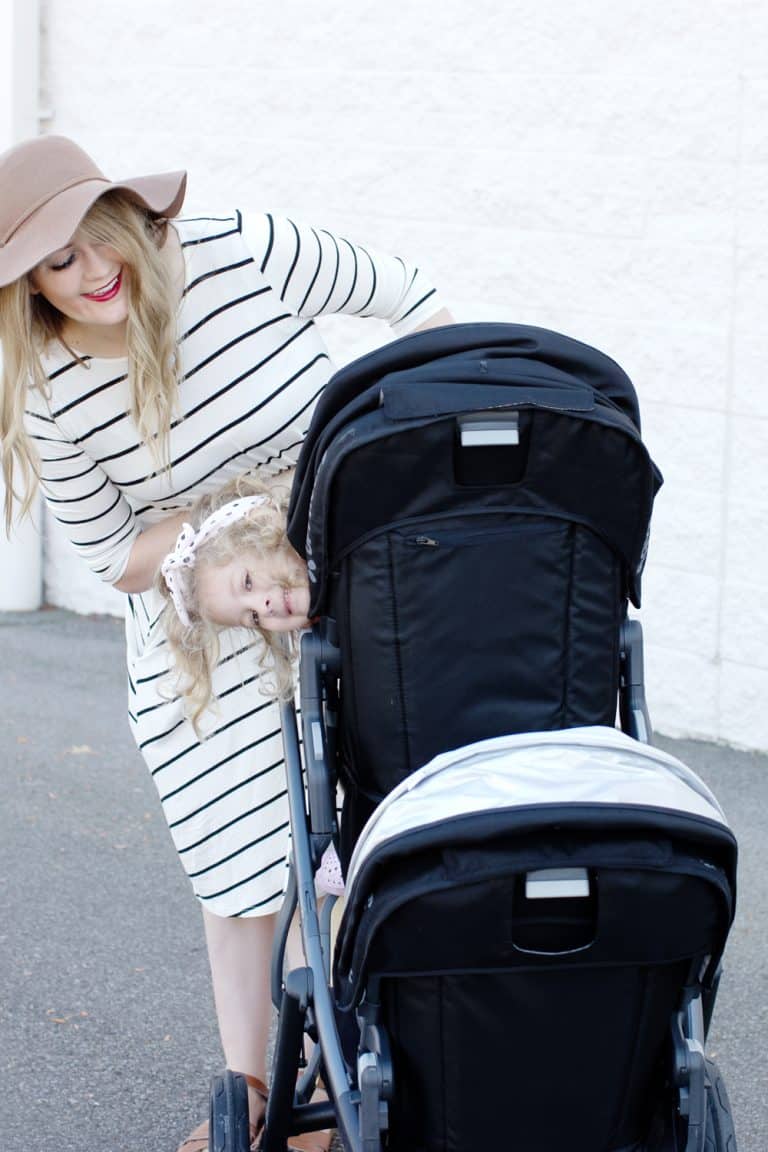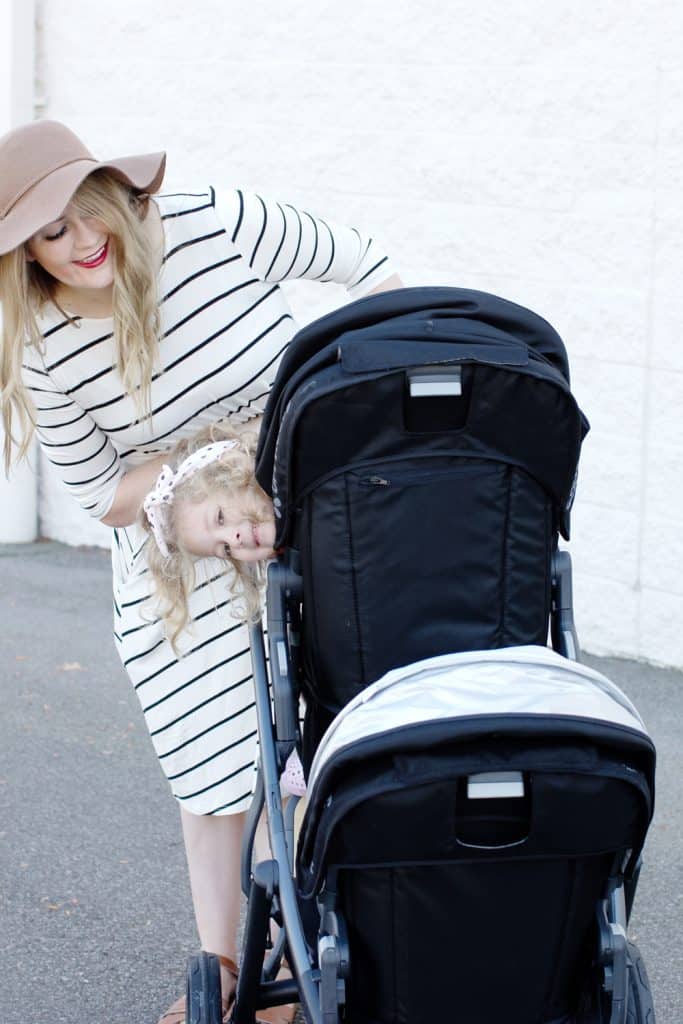 The seats click on and off quickly and there are so many features I love! Each seat has a top window with a cover that closes with magnets (no velcro!). The seats also recline all the way to a flat position for sleeping kids and are reversible so you can have siblings face each other.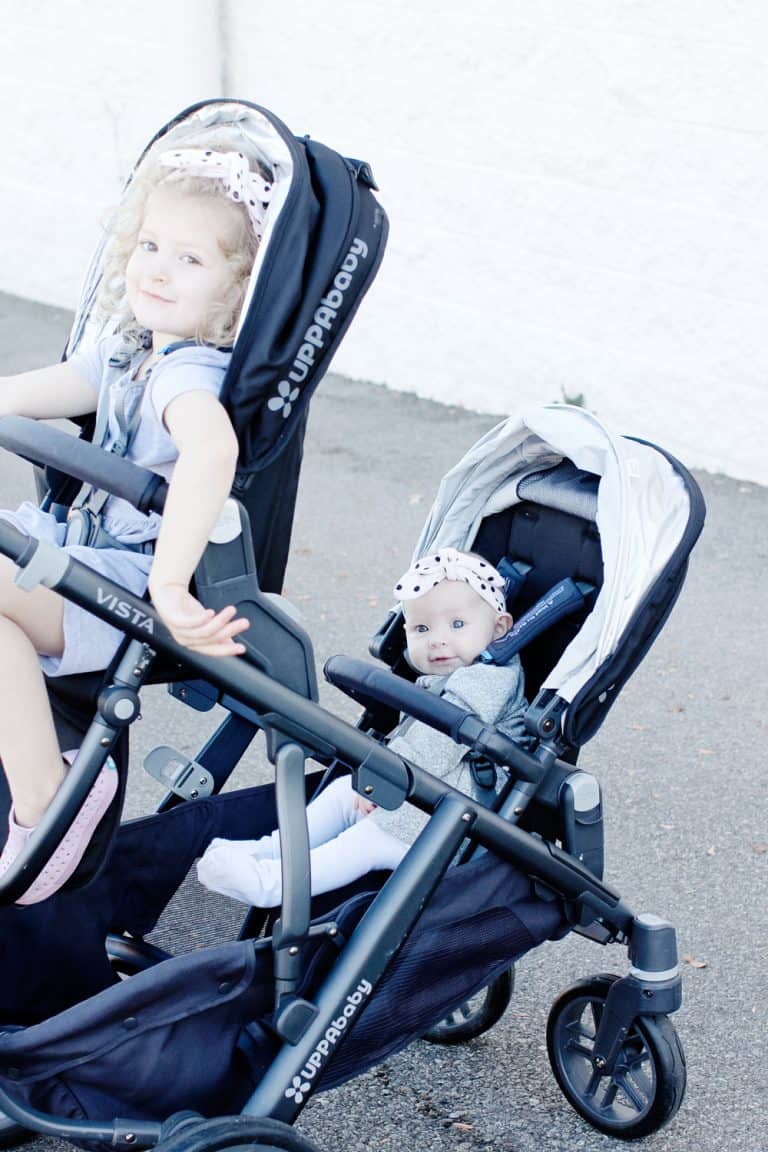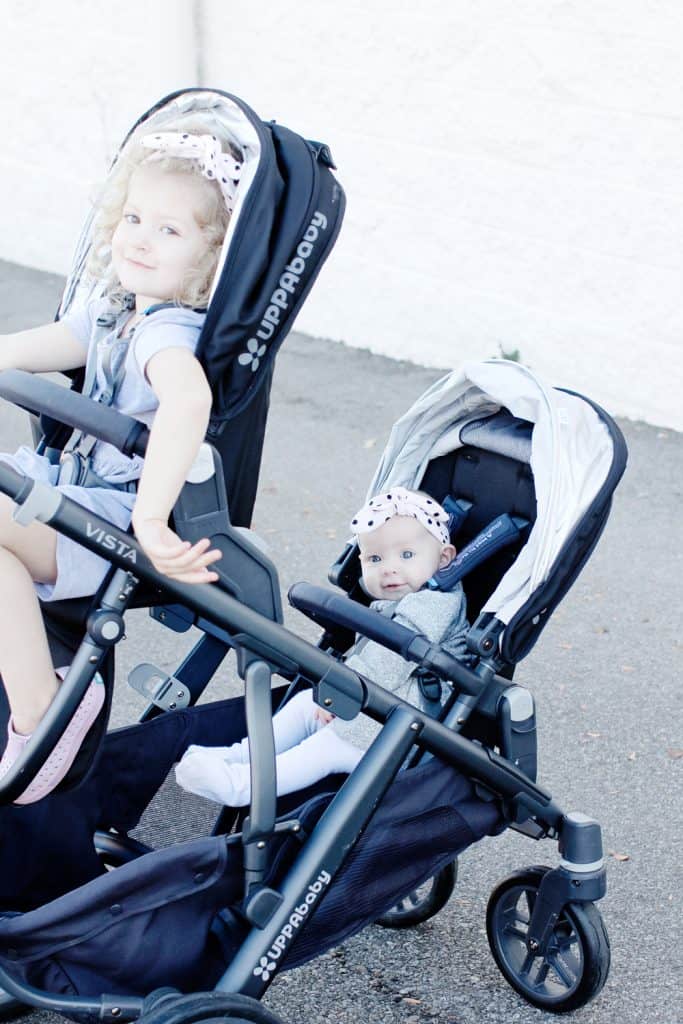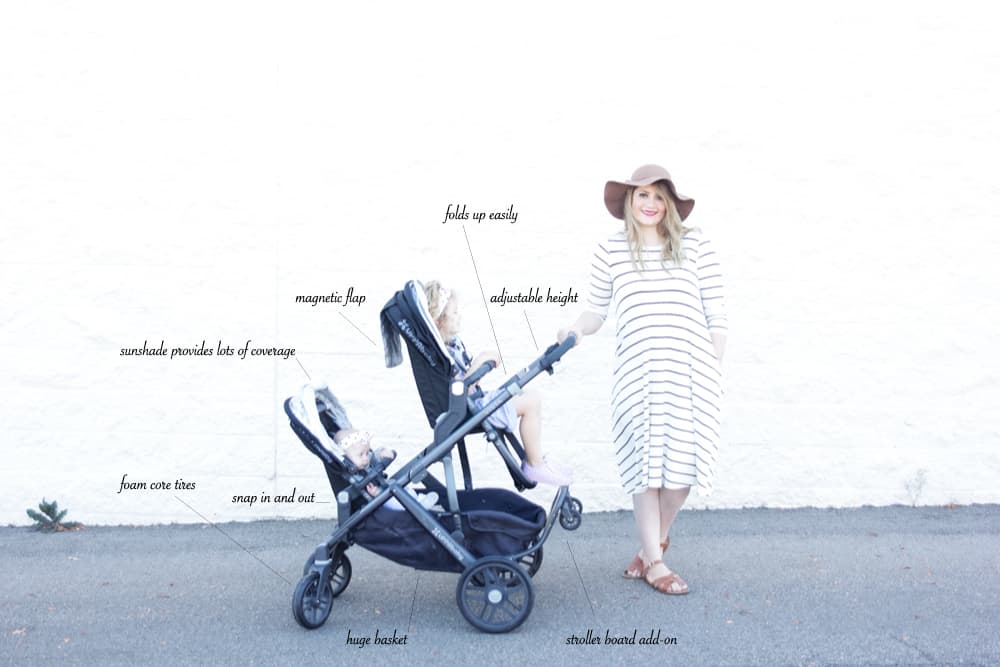 It's crazy to me that this stroller holds up to 3 kids comfortably PLUS a load of groceries in the basket. I grocery shop with this stroller exclusively now (no more shopping carts!) because it is so convenient to use and has a spot for all 3 of my kids. I use it daily and feel like this stroller is really worth the price because of it. I wish I had gotten this as a single stroller with my first and then added on as needed!
A few other features that I love:
The tires are foam core! My old stroller had tires with air inside and they were constantly need a refill. I haven't had to fill these tires and that's awesome!
So many accessories to add on! I love the stroller board and cup holder!
The handlebar is adjustable, which is not a common stroller feature. I'm tall enough to like it pulled all the way out so I'm so glad it's adjustable!
The stroller folds up quickly and stores easily in the back of my car.
Each seat has a little peekaboo window with a magnetic flap. There is no velcro!
Seats snap in and out quickly and easily for new combinations.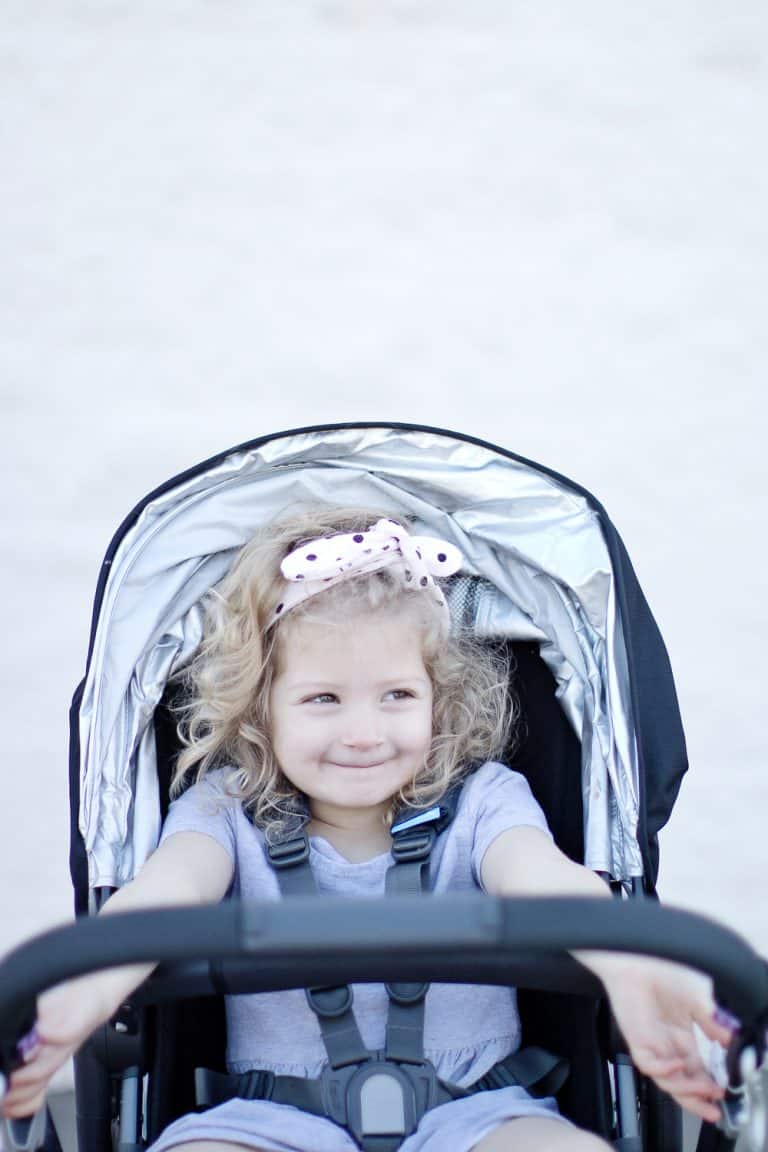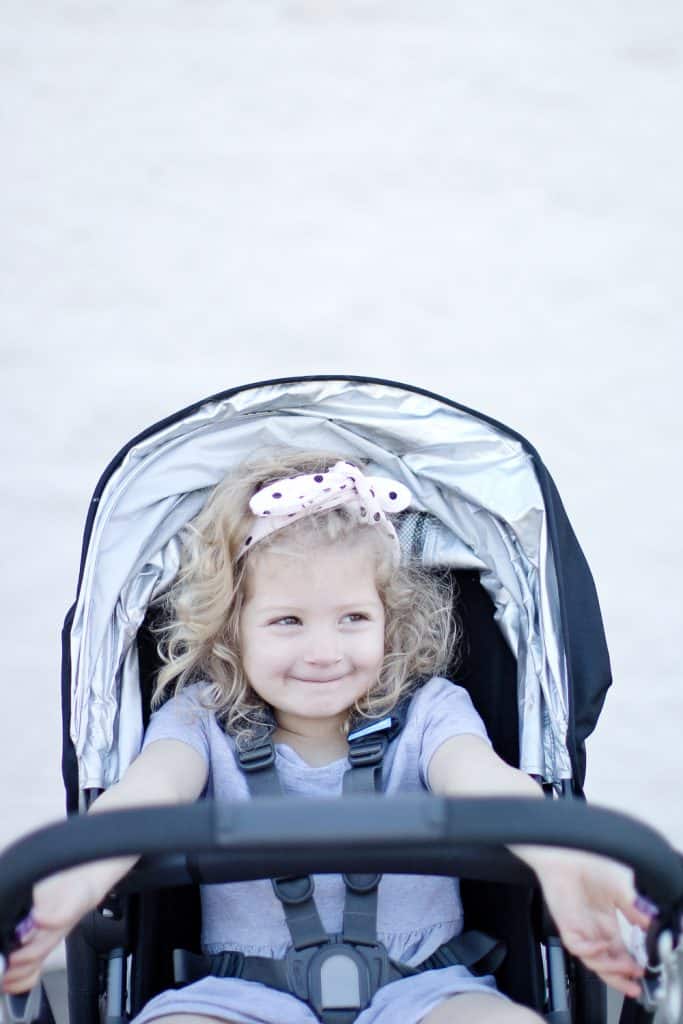 Matching clothes and accessories are one way we are combating new sibling jealousy, check out the tutorial here!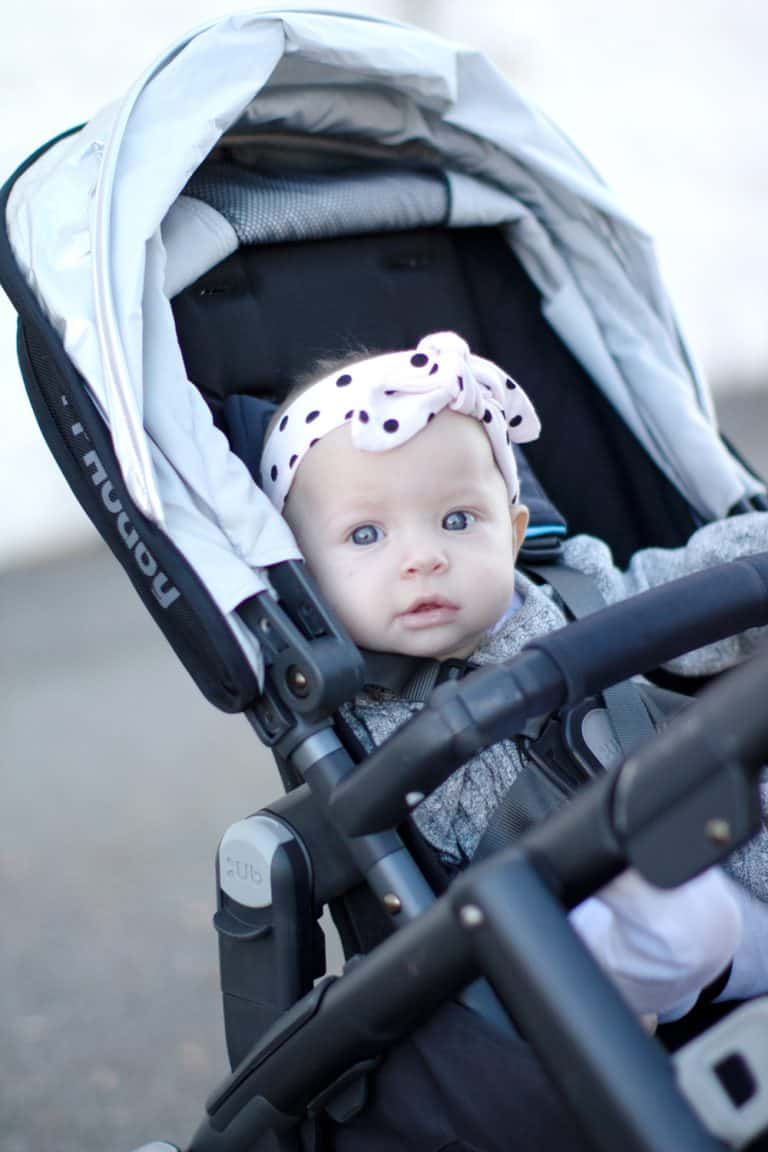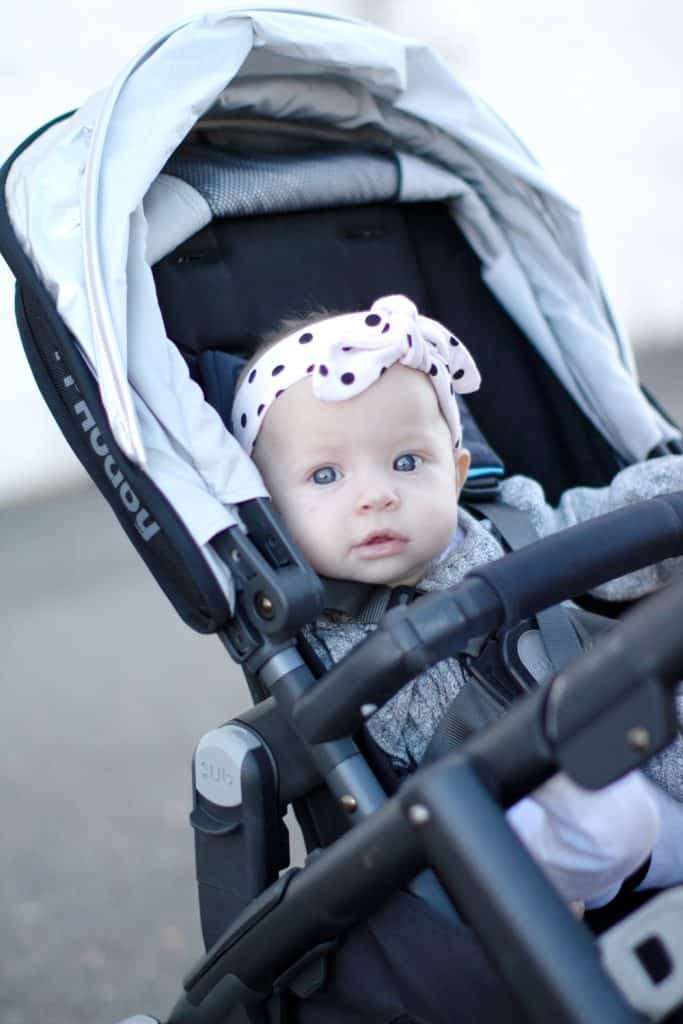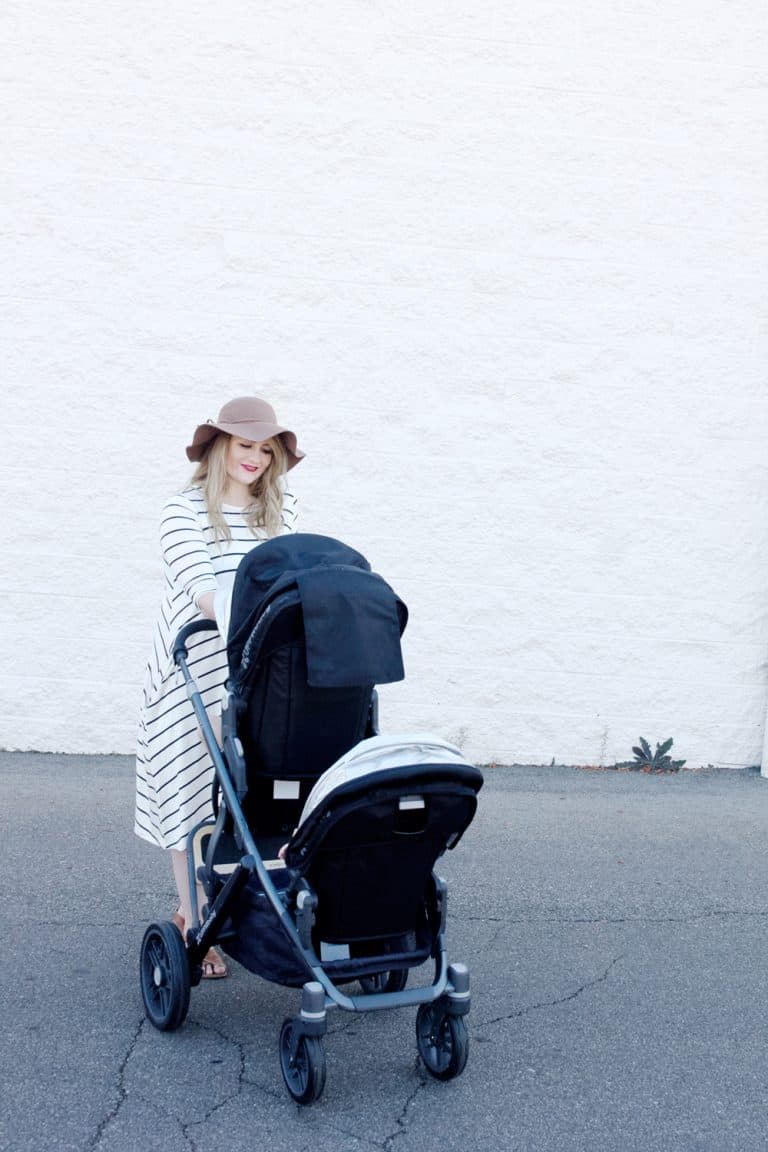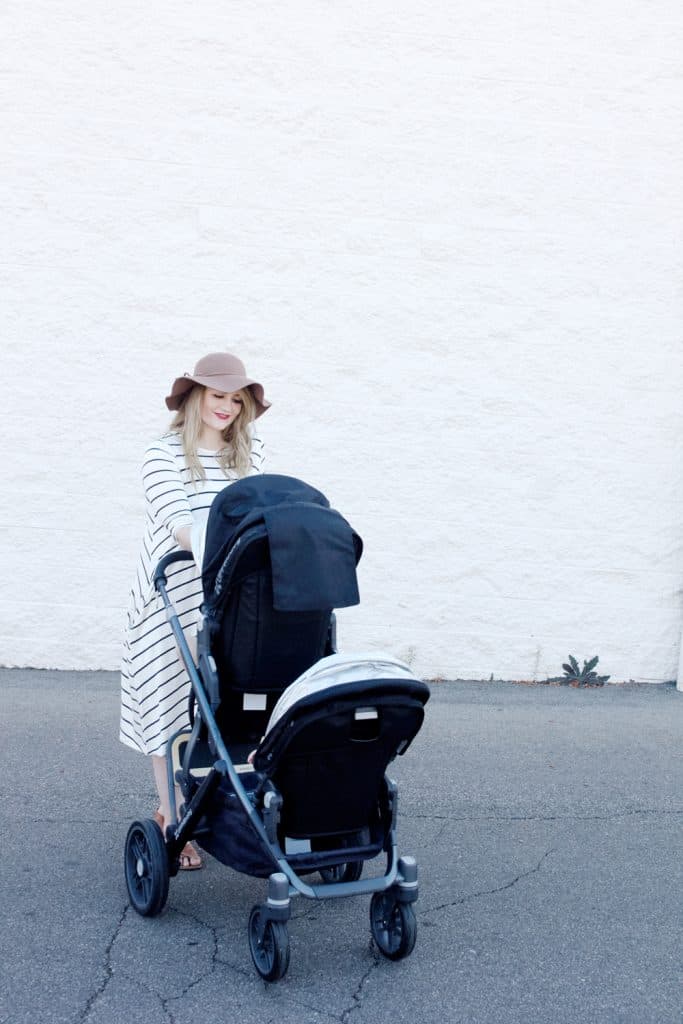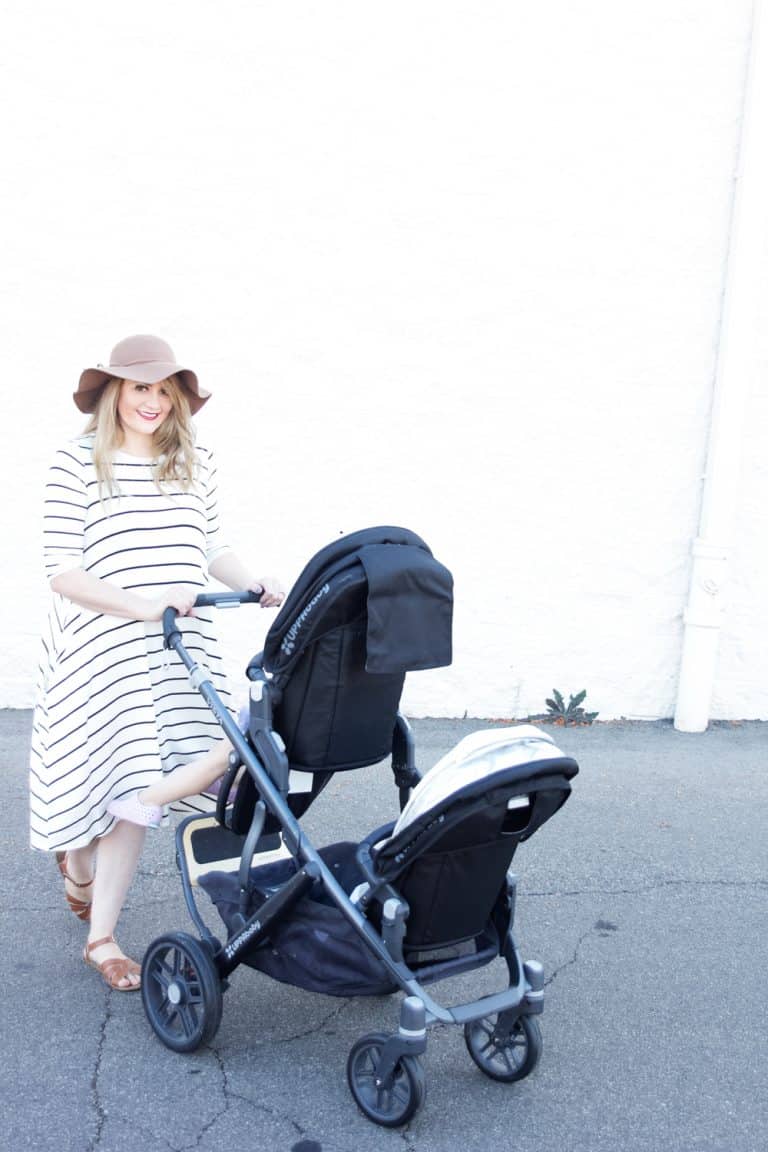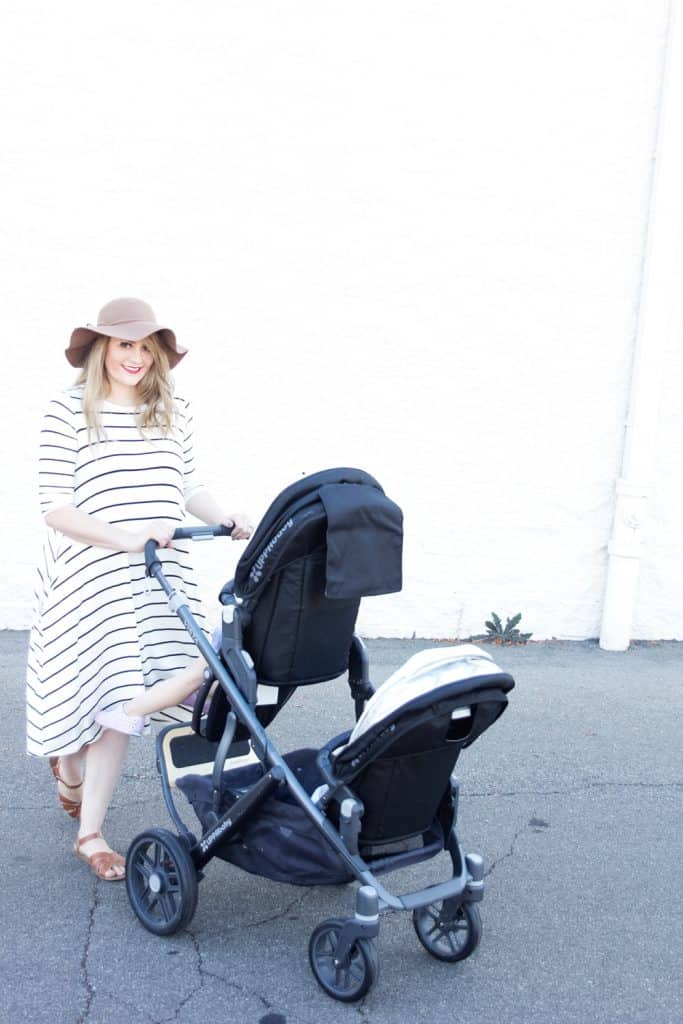 Dress: Mable and Mae