yes, please.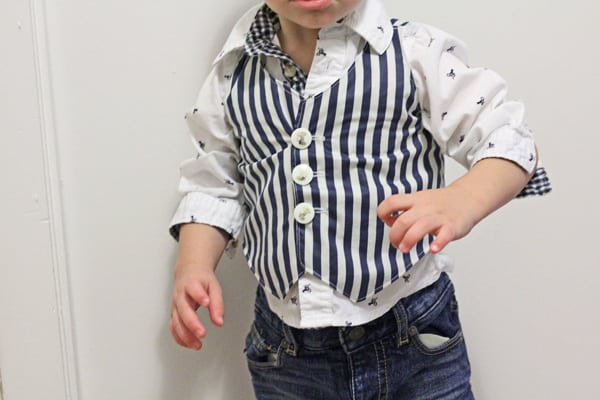 whatcha looking at? (note: baby boy is standing)
Stacey from Hadley Grace Designs sent me this pdf little boy vest pattern to try out. She let me choose the pattern I wanted and, while there are a ton of cute things in her shop, I wanted to make something for the boy.  I'd been meaning to make a vest for him, so when I saw the vest pattern in her shop, I took it as a sign.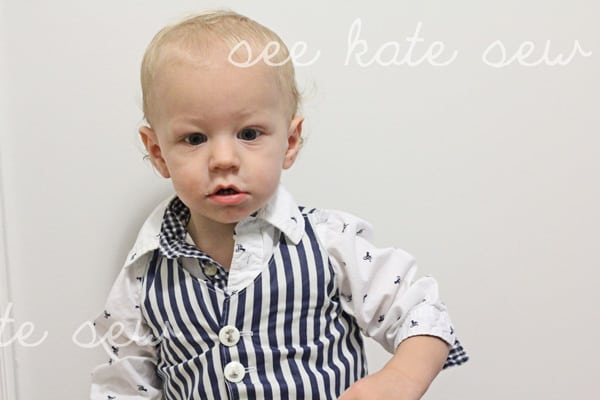 baby baby hasn't made an appearance in a while. In the mean time, he went ahead and grew up right before my eyes. Yep, he's busting out of the vest that shouldn't even fit him yet. *mommy tears*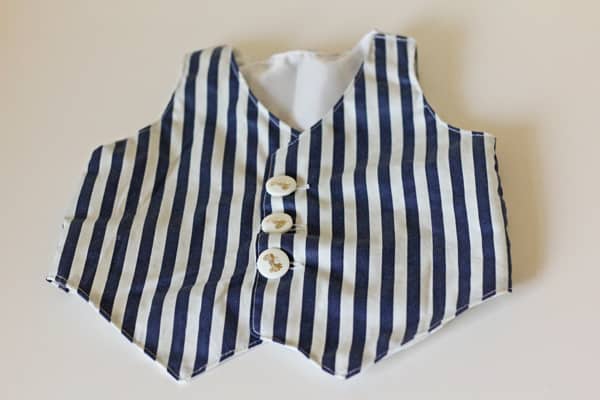 This pattern was really easy to sew. It's reversible, too! Although I didn't use a reversible fabric on the inside, I just used lining to make it fancy. Next time I make one (which will be soon and a bigger size) I think I'll do reversible and add the cute faux pockets. Because this kid is a spiller! It would be nice to be able to flip it over at church when we have a SPILL!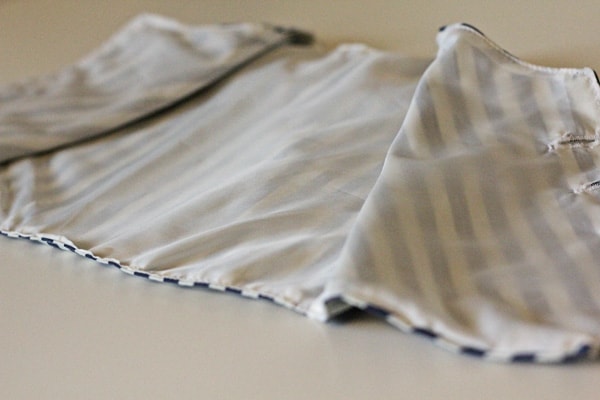 The pattern was so easy! I loved making it. I think it looks pretty dang good and it didn't take long at all! The pattern pieces print at 100% so you don't have to mess with enlarging or anything like that. It comes in a bunch of sizes (6 months to 5T) so this kid will be rocking the vest for years to come.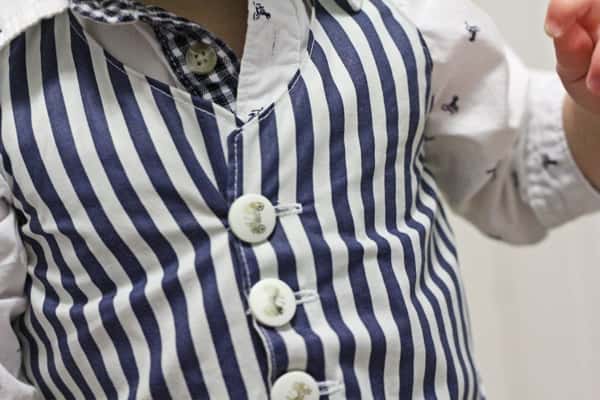 I used a silky vintage fabric and vintage buttons. The buttons have little cars on them. Maybe they called them Buggies back then. Cute! Stripes are so hot right now!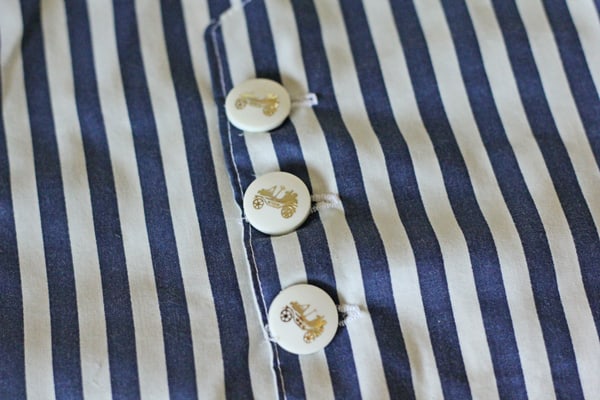 If you have a little man, she has this boy pattern set that includes a tie, bow tie and suspenders. So adorable! Thank goodness I have a little boy to sew for. She does have some super cute little girl stuff, too!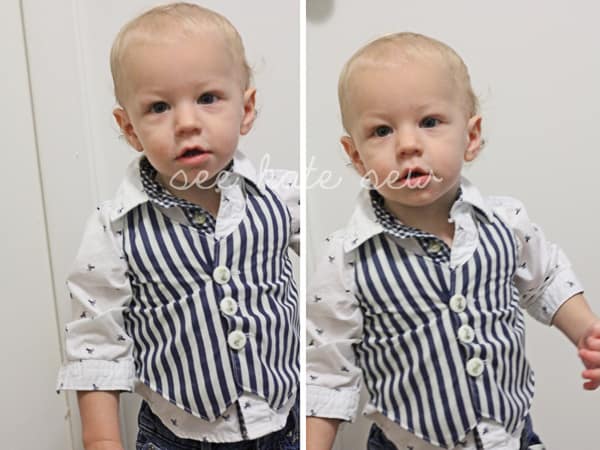 (Did you notice that crumb on my lip? Savin' it for later.)
Hadley Grace Designs is on facebook too, check her out!