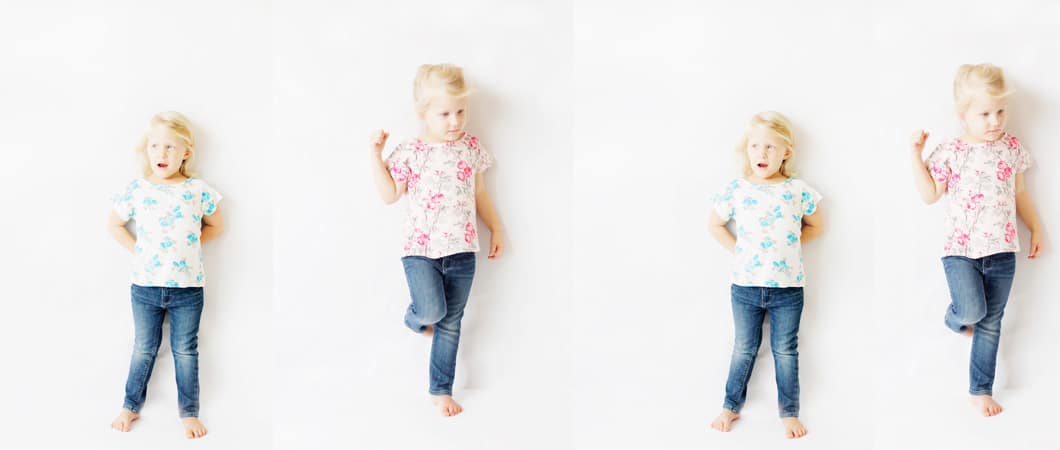 *The Nostalgia Complete Collection is 30% off through Saturday! Snag yours here!*
Today I'm sharing more details about the Viewfinder tee plus a giveaway for Girl Charlee! Girl Charlee sponsored this pattern and it looks SO cute in their knits. I had stocked up on a bunch of Girl Charlee knits before working on this pattern and they are the softest! They have so many cute prints and some great colors of ribbing and even solids at Girl Charlee. I used this floral print in the pattern itself which makes the whole thing cute.
I loved making the Viewfinder Tee pattern! This is a quick tshirt pattern with anything-but-basic details. There are only a few pattern pieces because the sleeves are bands! The Viewfinder tee has a feminine fit, a hi-low hem and a wide bound neckline.  You'll be whipping these out in no time!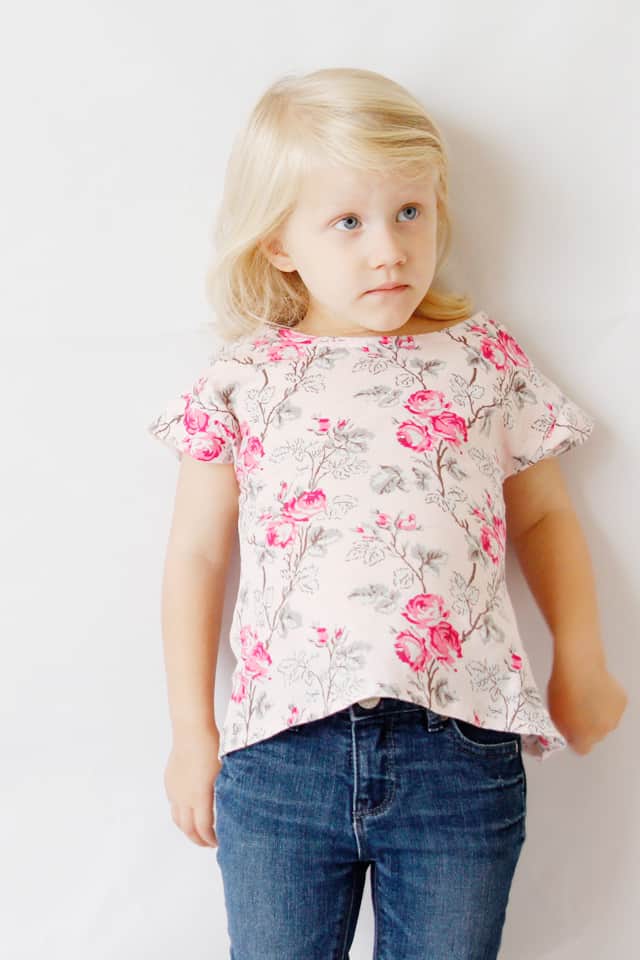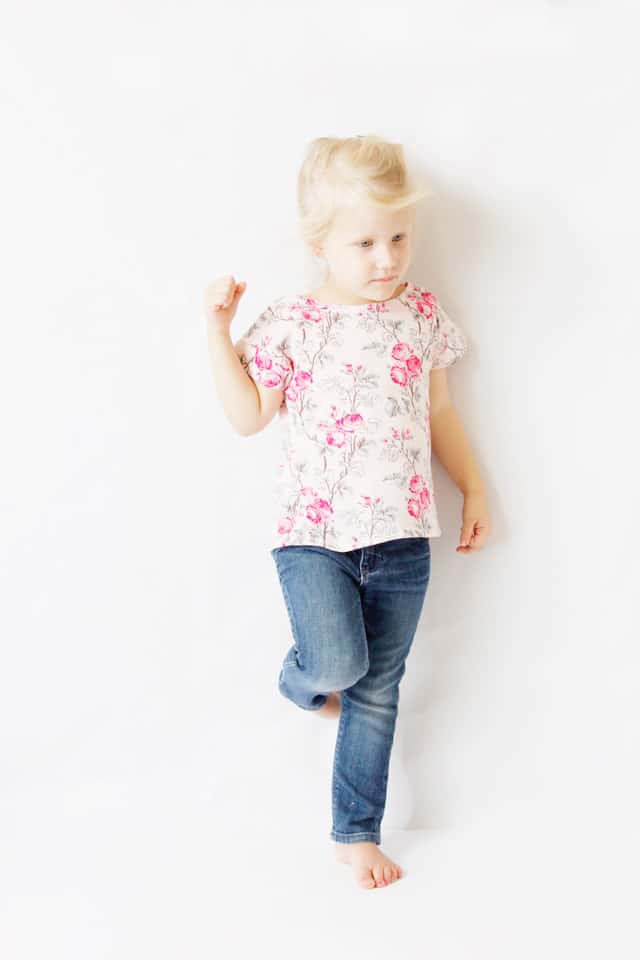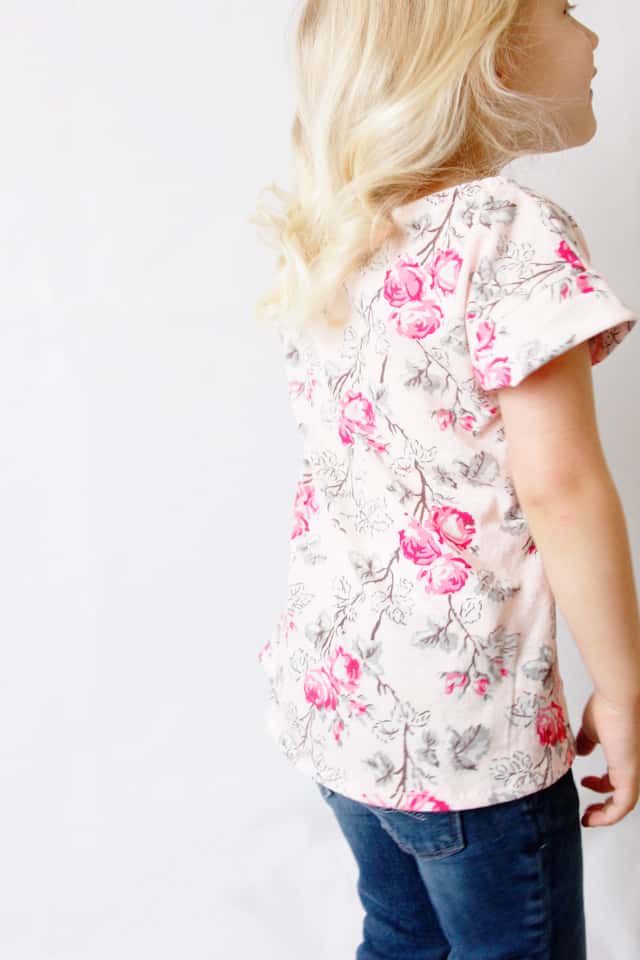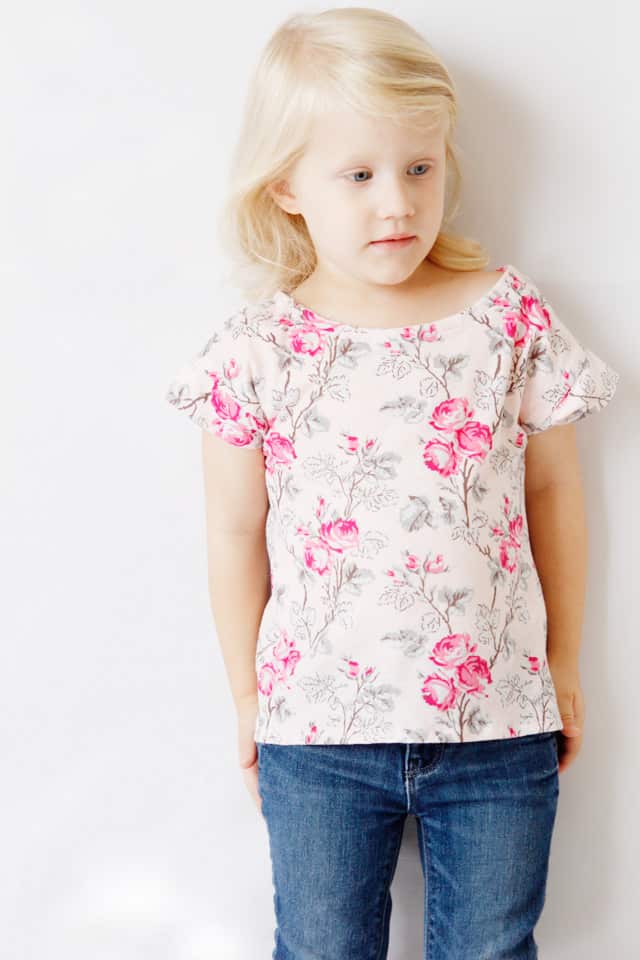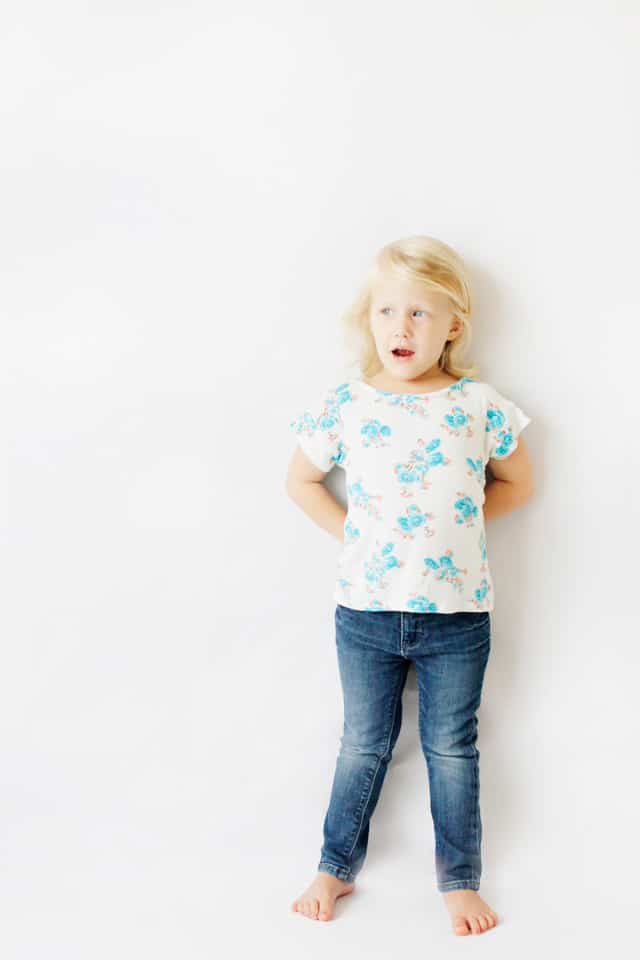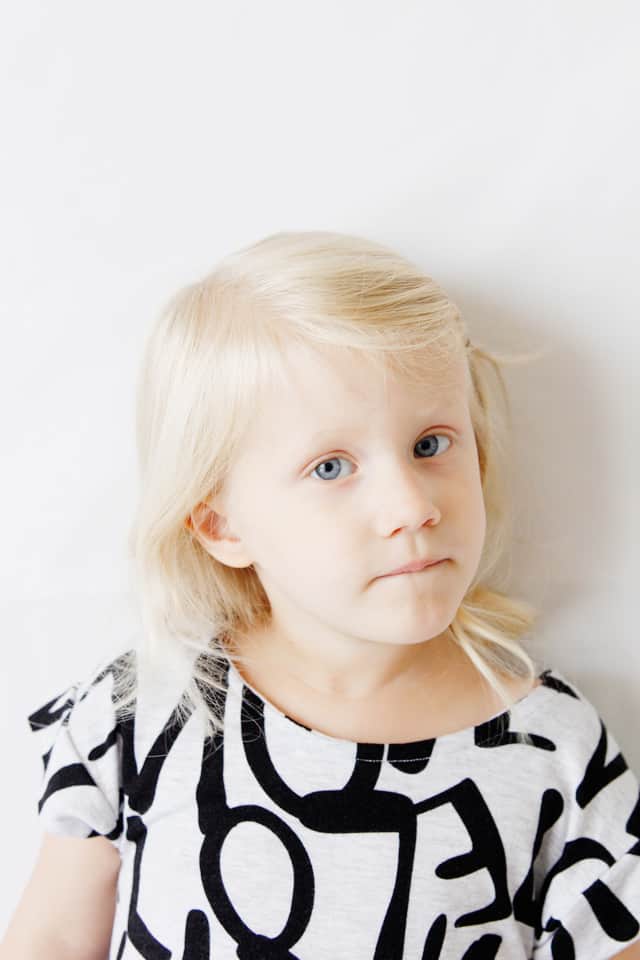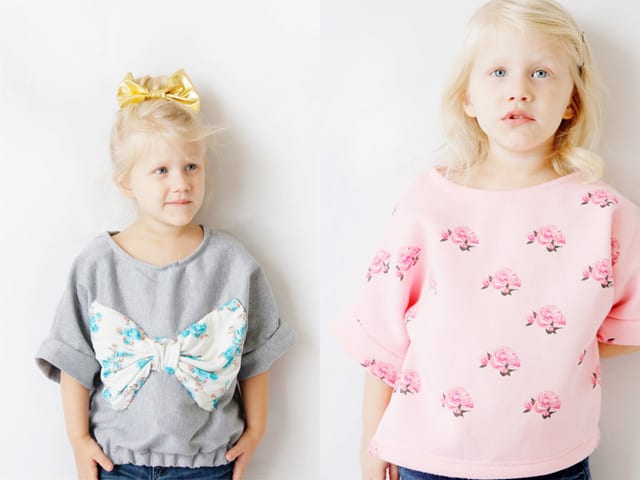 I also used some Girl Charlee knits for the Kaleidoscope top, including this cute rose fabric!
One lucky winner is going to get $40 to spend at Girl Charlee! They have such low prices that $40 will yield one fatty package of super soft knits plus shipping! You'll love their fabric if you don't already! Enter in the rafflecopter widget below!