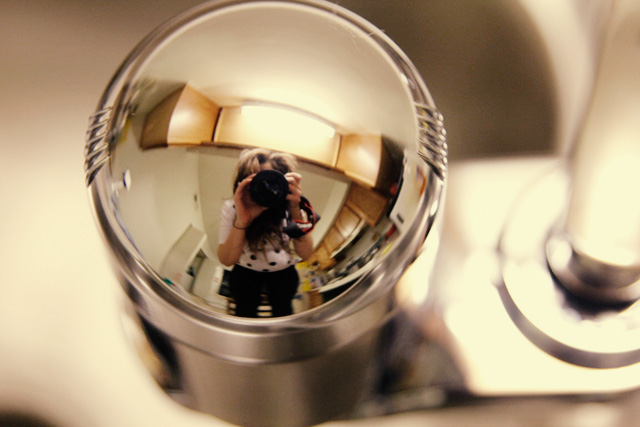 I'm definitely picky with my water. I taste everything. And since I'm pregnant, I can smell and taste EVERYTHING! It's a superpower. (One I'd rather not have.)
And then I worry that in 20 years they'll figure out my water supply has something in it that causes something bad, and it sucks that you fed it to yourself and your babies for all those years. (Erin Brockovich style)
Extreme? Maybe, but such are the thoughts of a mother.
I always order water when I eat out, too. And some restaurants have the worst water. I never forget a bad glass of water. Shoulda ordered orange juice.
So when I had the opportunity to review

PUR

's Advanced Faucet Water Filtration System, I was really excited! Although I can't change the water where we eat out, we recently moved and our new water isn't that great. It's gross actually. I can only drink it with lots of ice in it; that freezes my taste buds first.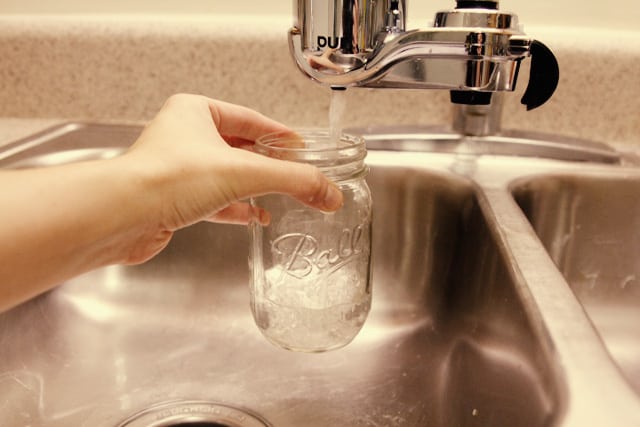 We don't buy water in disposable bottles; we just use our own reusables to fill up and take. But I haven't been doing that much since we moved. Our old water wasn't much to look forward to, but since we installed the

PUR

Advanced Faucet Water Filtration System, life is back to happy-water normal.
The

PUR

Advanced Faucet Water Filtration System is awesome! It hooks right onto your faucet. It's not hard to install. Then every time you turn on the faucet you have the option of

pur

ifying it or not. So, if I'm filling up a glass to drink, ON. If I'm washing dishes, OFF.
I love that is doesn't

pur

ify the water unless you want it to, so the filter will last longer. And when the filter needs replacing the faucet filtration system has a light that will blink so you know.
It took away the gross taste, and now it's easier for me to get my 8 glasses of water so you don't go into early labor or whatever. That the doctor requires. And maybe I won't puff up from dehydration for a little longer thanks to a well-hydrated body. I can take water places again. Life is good when you have good water!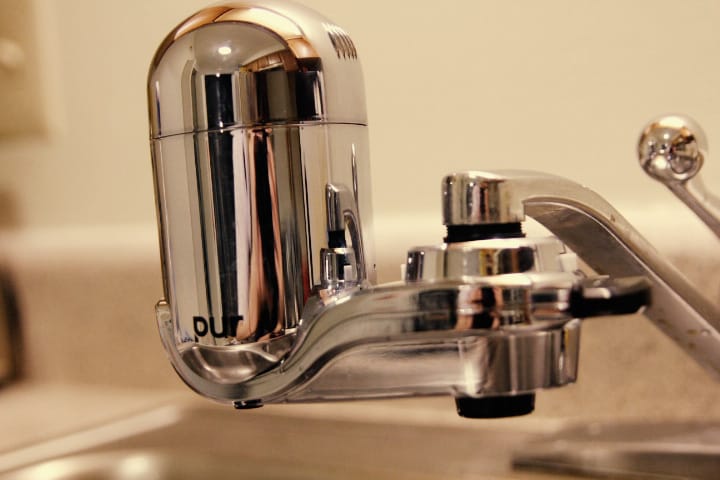 This faucet filtration system is really helping me drink more water! What do you do to make sure your family is getting enough water?