Baby #3 is on the way!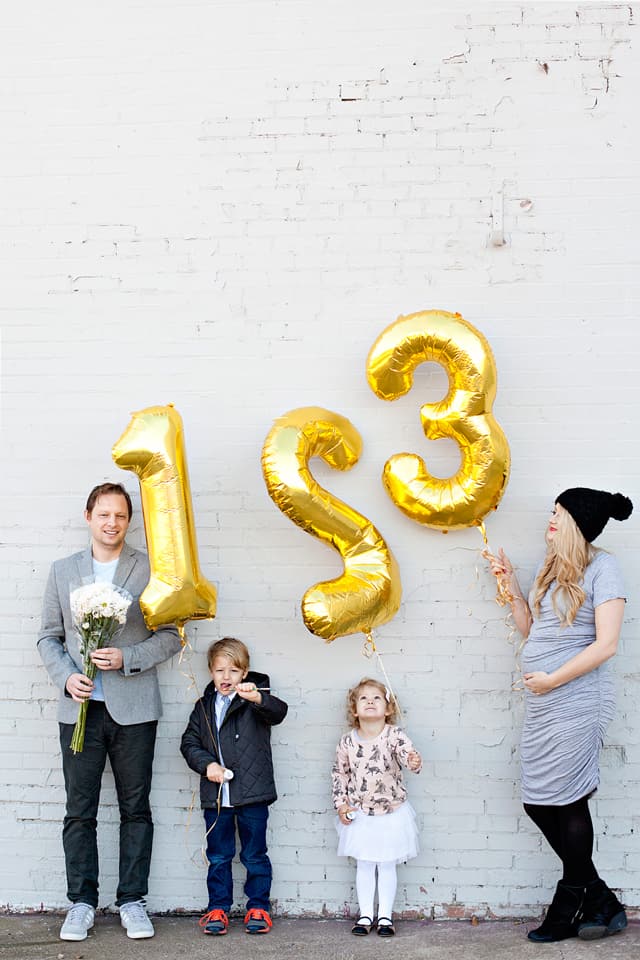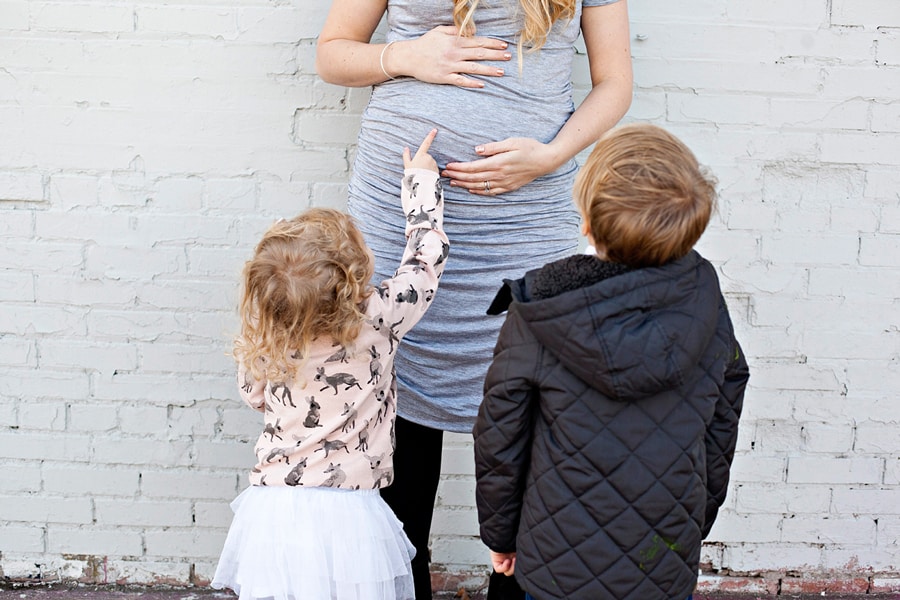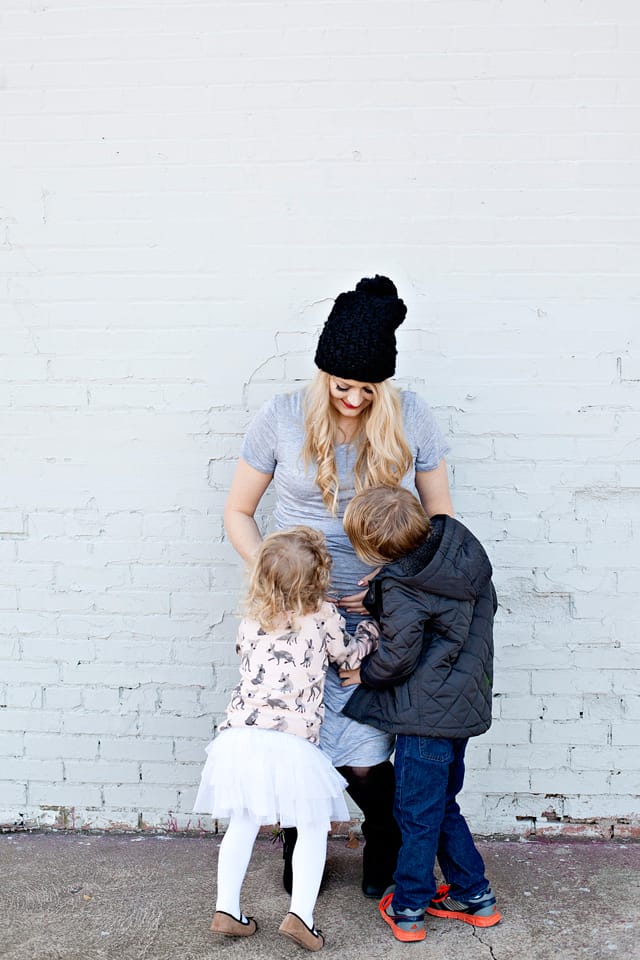 And we're so excited!
The kids are excited, too. They have been telling me all the things they will teach the baby to do and things they will feed the baby, such as yogurt. And asking lots of questions…. My favorite was "Mommy ate a baby?" after we told them I have a baby in my belly….hahaha! Kids are hilarious!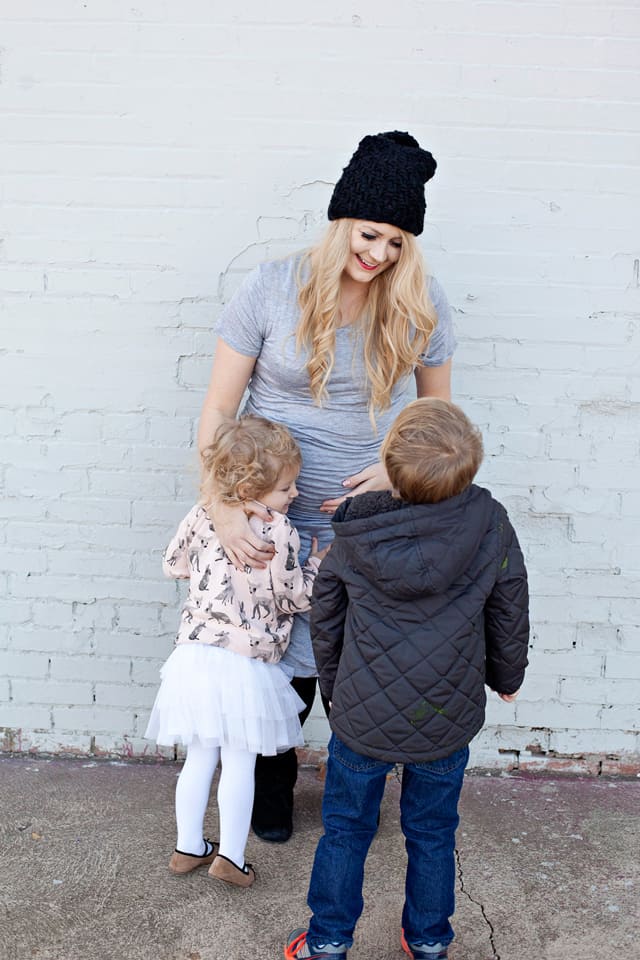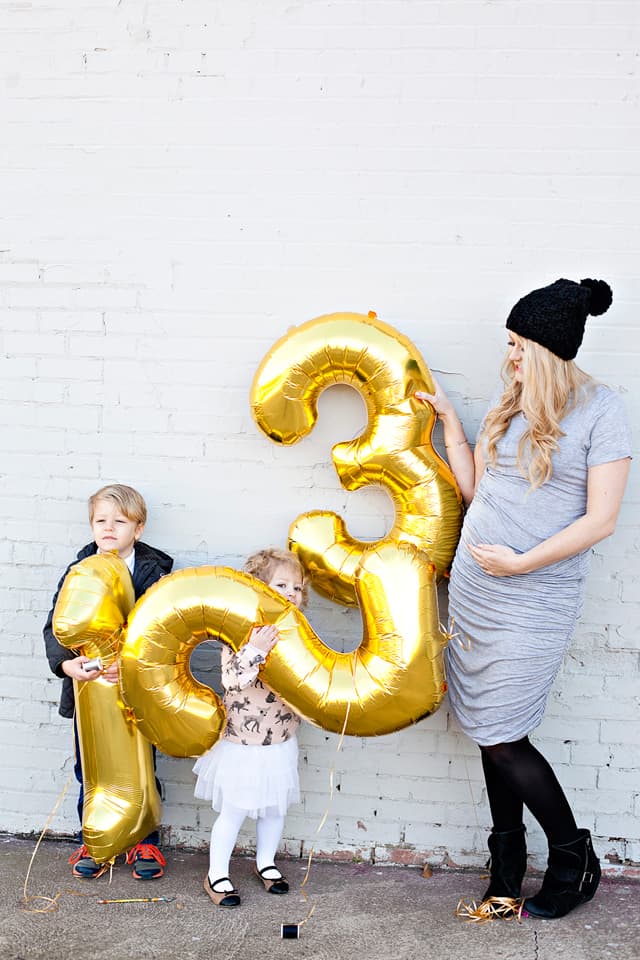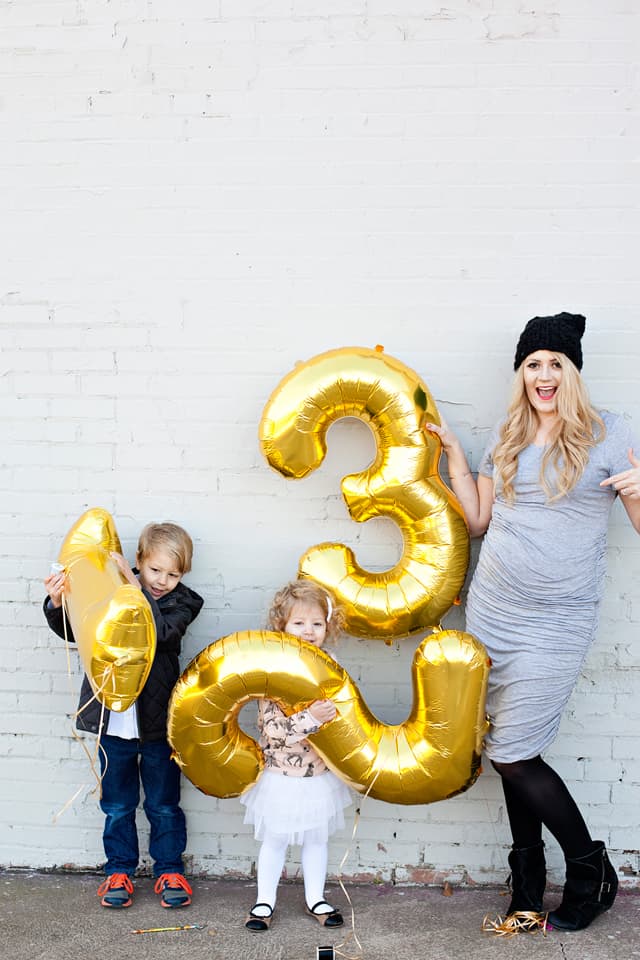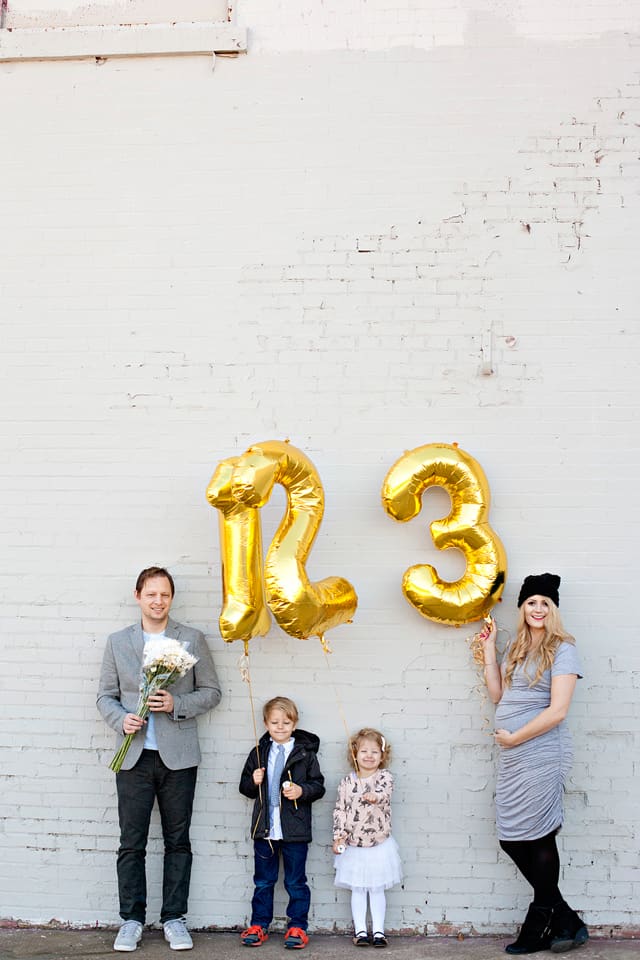 This little baby is due in June and is making me a little bit queasy! We're thrilled nonetheless and can't wait to add a third sweet baby to our family this summer!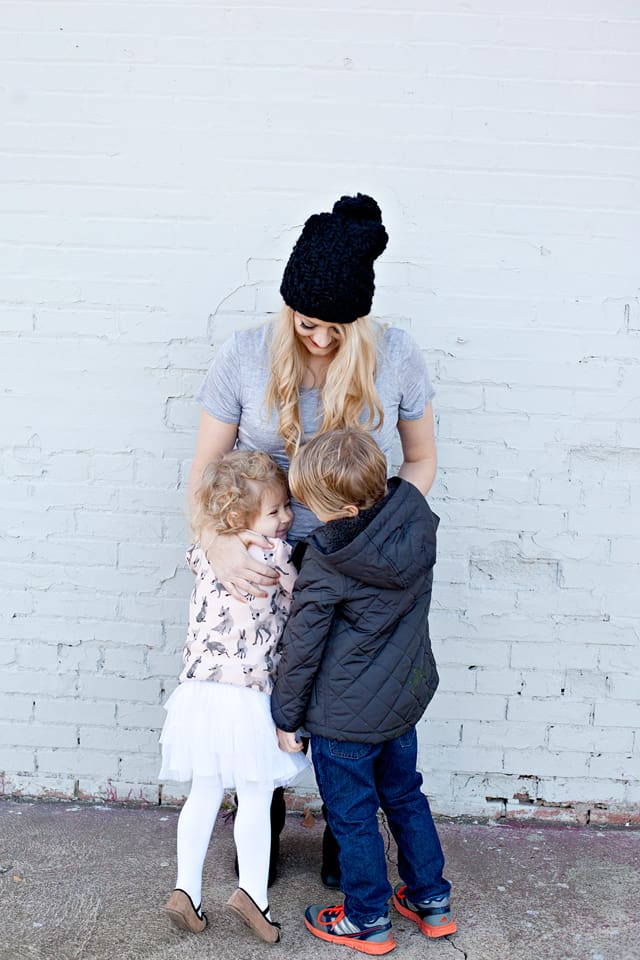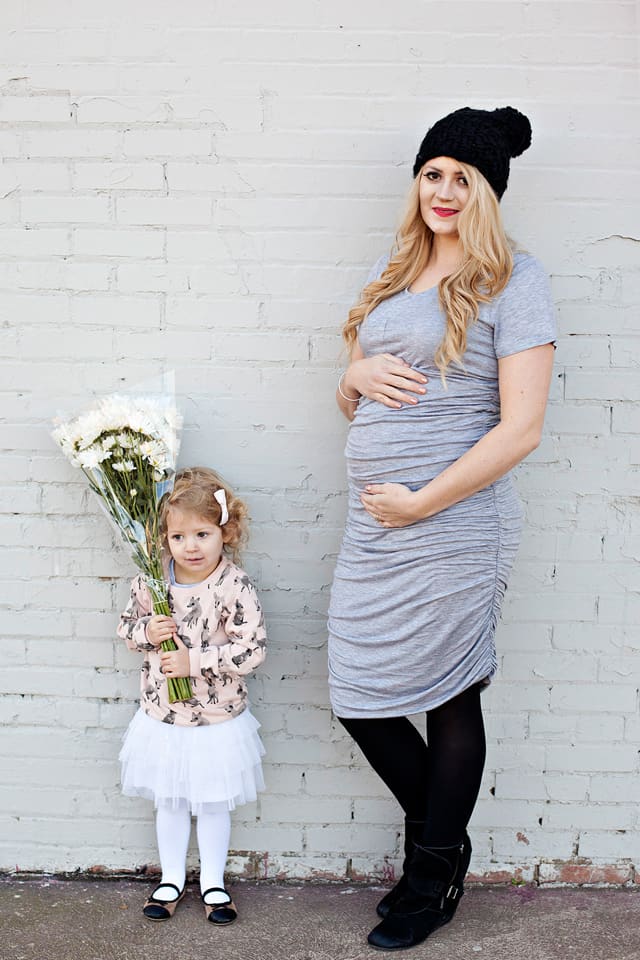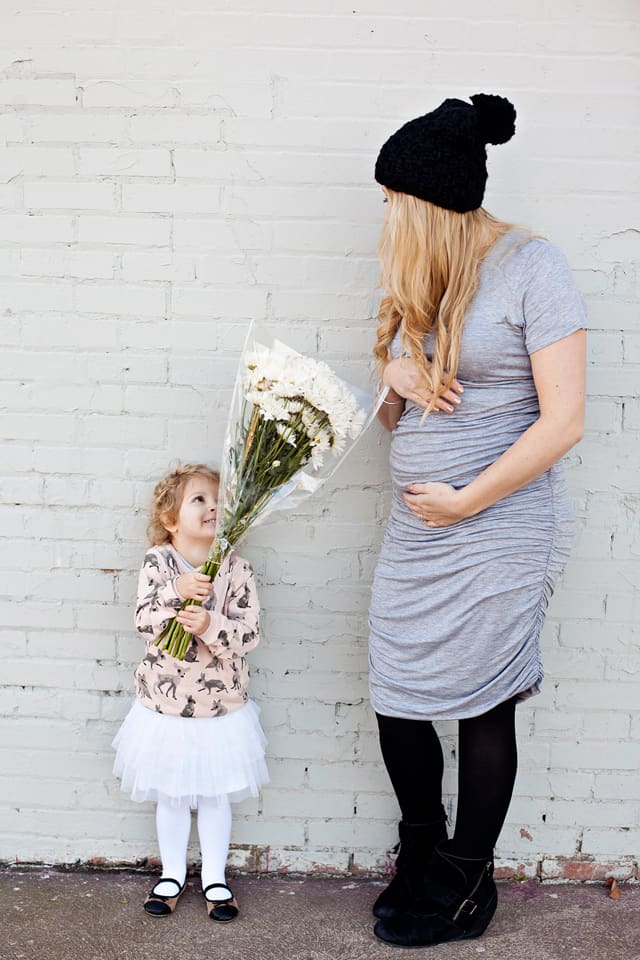 Dress: PB Sands c/o Shabby Apple (on sale!)
Balloons: Northstar Balloons