Today's giveaway is another prize that will help you round out your summer sewing stash, buttons from Lots of Buttons! I found Lots of Buttons last year sometime when I was disappointed with the tiny selection of buttons at the craft store.
This site is INSANE…so many buttons at stellar prices! They have 3000+ different buttons to choose from. You can shop by type, color, size, material, design, shape or price, so it's easy to find what you need for a specific project.
I ordered 100 little black buttons from them before going to my last conference. I had this vision of business cards with buttons but I knew I wouldn't be able to find 100 black buttons at a decent price in store. They came quickly and were perfect! You also get free shipping for spending over $20!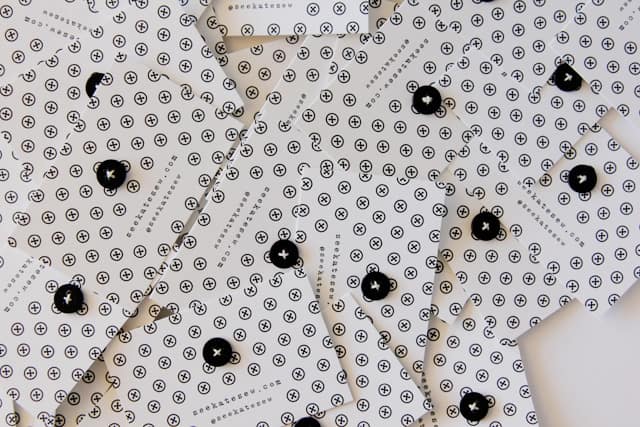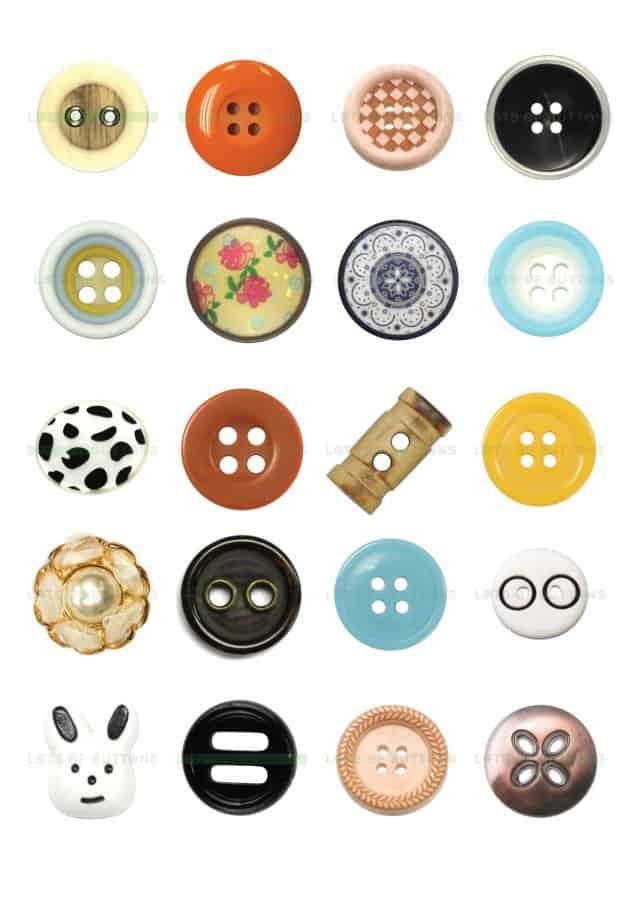 1. Syene
2. Glendora
3. Adeline
4. Allena
5. Addie
6. Meaghan
7. Mazie
8. Garnett
9. Bird
10. Iraida
11. Ivy
12. Trish
13. Zelma
14. Olin
15. Leanora
16. Rasheeda (Is this button wearing glasses?)
17. Hershel
18. Hien
19. Marina
20. Elia
These buttons are inspiring so many projects!
The new Garden Party Collection has a few patterns that require buttons. The Callie Top has buttons down the back. I like to use between 8 and 10 little 1/2″ buttons or smaller.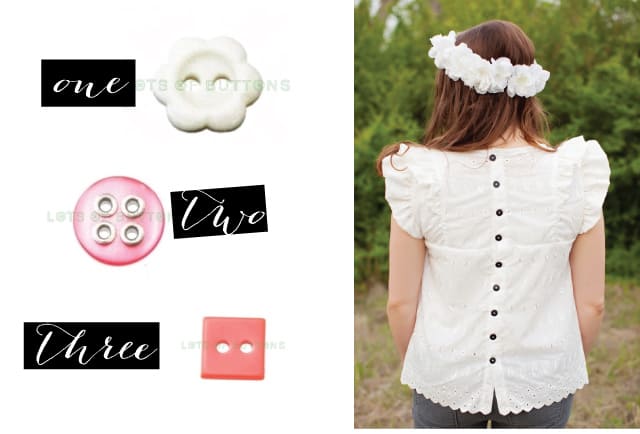 The Adelaide has a shank and loop closure in the back. A shank button is one that doesn't have holes through the button, but instead it has a loop of plastic or metal on the back with a hole. Lots of Buttons has a whole shank section.
The Adelaide also has the option of adding 2 or 3 decorative buttons to the front yoke. I love me some decorative buttons! Here are some great picks for that: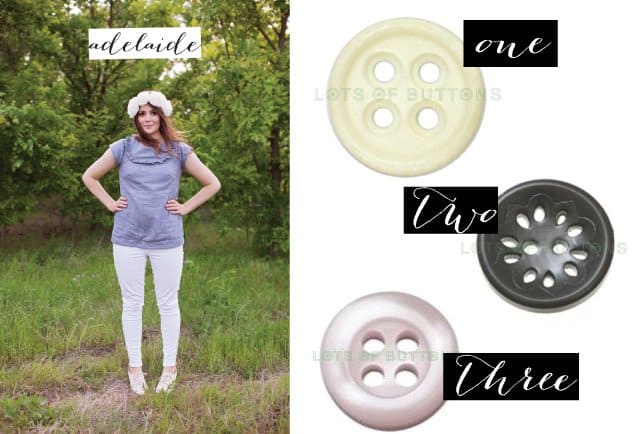 Ready to win LOTS of Buttons (har har)?? Enter in the Rafflecopter widget below: