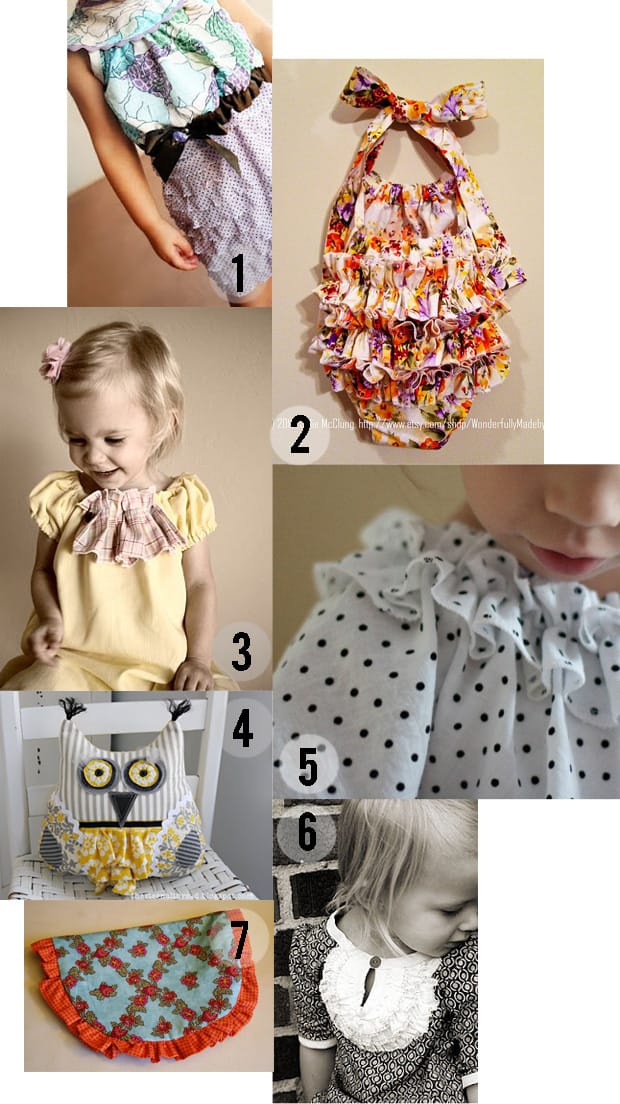 1. Ruffle Fabric Dress by A Couple of Craft Addicts
2. Ruffle Sun Suit by JulesAnne95
3. The Linden Dress by Brown Paper Packages
4. Scrappy Owl Pillows by the eternal thread
5. polka dot pierrot by skirt as top
6. Keyhole Ruffle Top by A Couple of Craft Addicts
7. Sew-a-long Clutch by a bird in the hand art.




Keep adding your ruffles to the RUFFLES 2012 Flickr Group, I'll be featuring more soon!


And, the sew-a-longs are coming in! Can't wait to see yours!