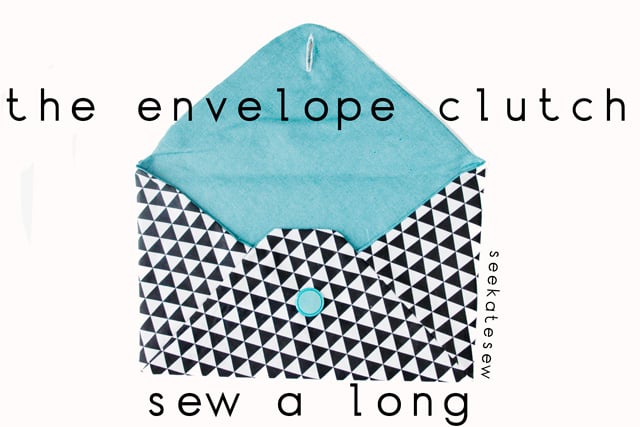 It's sew-a-long time! This pattern + tutorial will be posted on Monday and you'll have until the 4th of March to add your version to the flickr pool! And all you need is two fat quarters!  

Supplies you'll need:
1 fat quarter (or 1/2 yard fabric)
1 fat quarter (or 1/2 yard fabric) for lining
1/2 yard midweight fusible interfacing
1 button

Details:
This clutch is very simple, great for beginners! I'm hoping it will be a great springboard for creativity, there really is a lot you can do with it to make it your own! We'll be using interfacing and you'll make a buttonhole(I'll show you how!) You can probably make this project in under an hour!

All next week I'll be sharing tips and different versions of the envelope clutch. Three creative guests are whipping up their own versions right now, I can't wait to see(and share) them!


Clutch-a-long Schedule:
Monday Feb 25: Tutorial + Pattern Posted
Tuesday: Buttonhole Tutorial
Wednesday: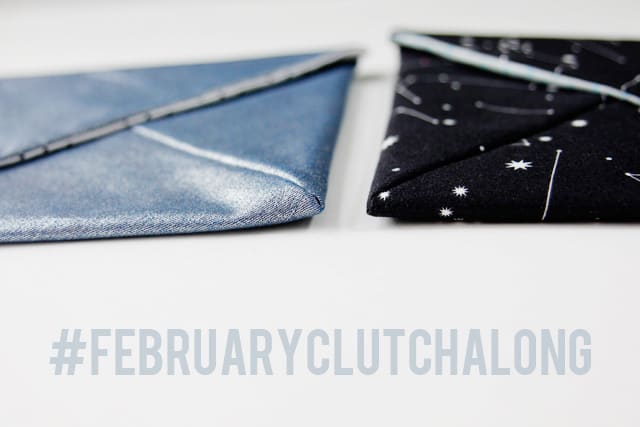 Use the hashtag #februaryclutchalong to show us what you're up to!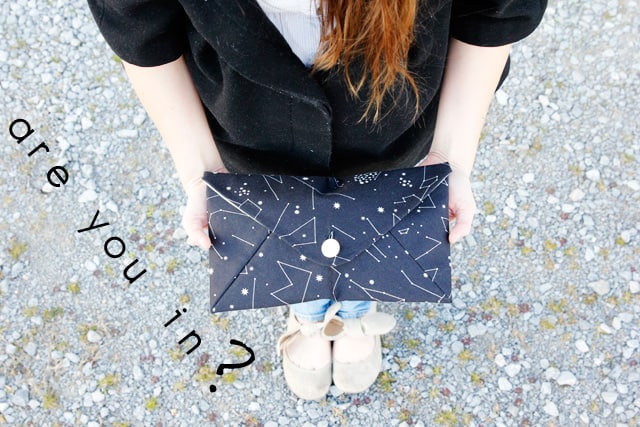 So are you in??

Sign up by leaving a comment below! Maybe tell me what color/fabric you're thinking of using, just for fun.