Written by Vivian of Vivileen and Suz+Viv.
I'm excited to introduce Vivian as a new DIY contributor! Vivian specializes in awesome photoshoots and fun girly crafts. She also has an adorable baby bump growing! You can follow her personal blog and her fashion blog that she writes with her twin sister. Also catch her on twitter and instagram.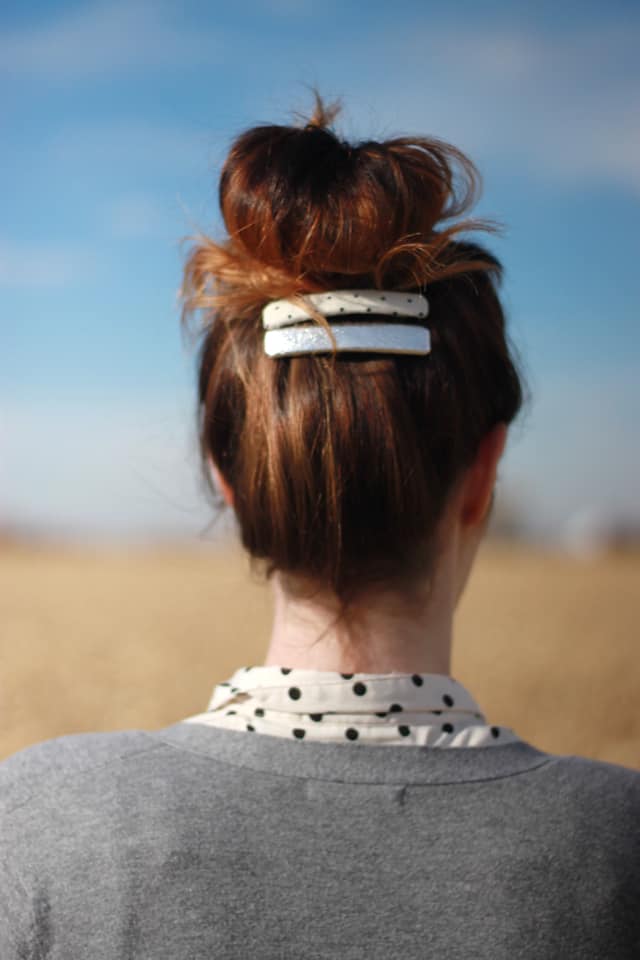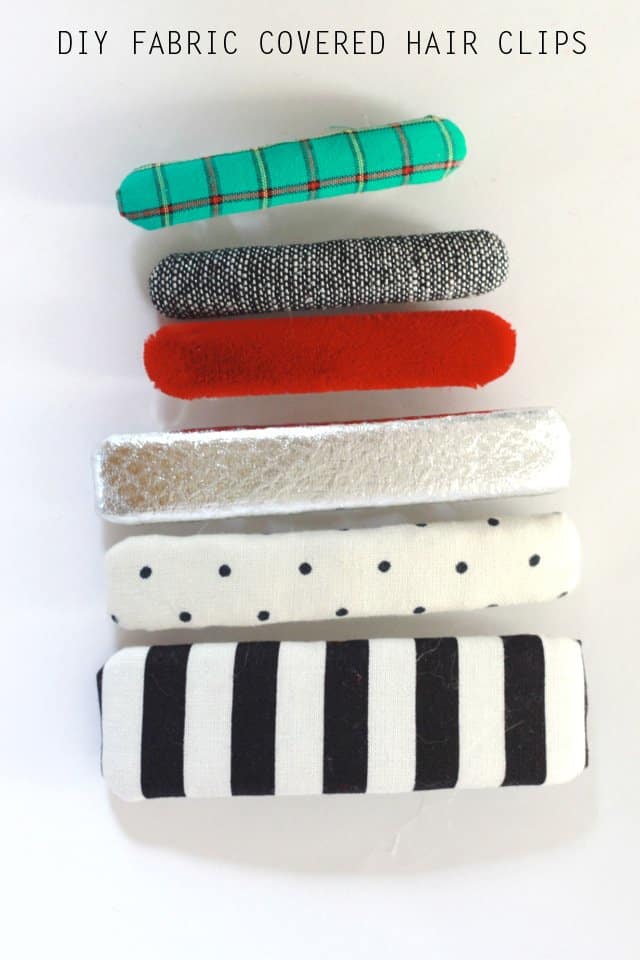 Hello! I'm Vivian and I'm excited to be a new contributor to See Kate Sew! I blog about my life and family at vivileen.blogspot.com. My husband and I are expecting a baby boy in February and could not be more excited. I love fashion, and my twin sister and I also have a fashion blog together. You can find us at suzandviv.blogspot.com.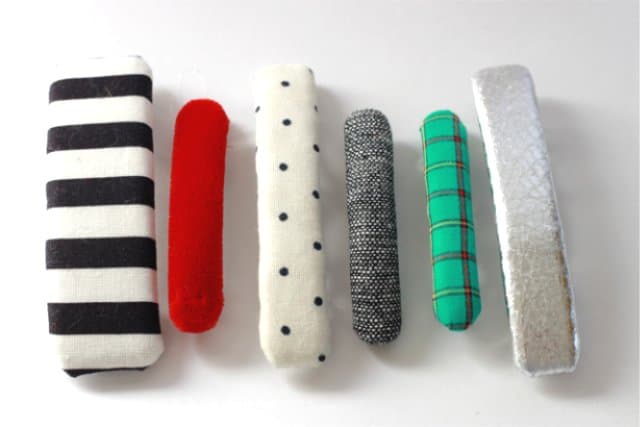 Today I'll be sharing a fabric covered hair clips tutorial. I've seen a lot of cute hair clips floating around Pinterest, and tried (unsuccessfully) to make glitter covered clips in the past. After my glitter hair clip attempt I thought it would be easier, and hopefully look nicer, to cover clips in fabric instead. I love the way they turned out. I think they would make a great small Christmas gift, or dress up your holiday outfits.
Materials:
–clasp barrettes

-fabric scraps
-scissors
-hot glue gun
-quilting batting scrap (for clips made with thin fabric)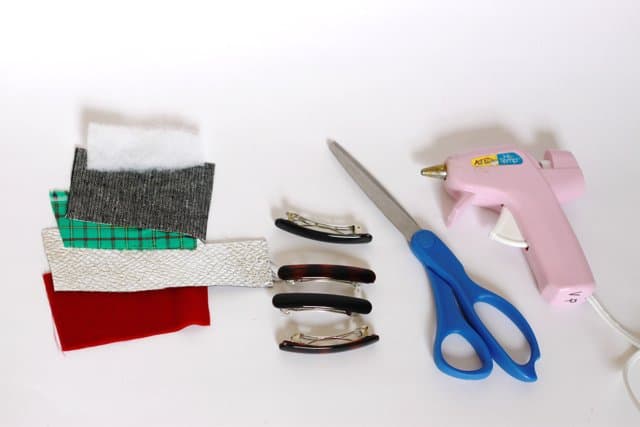 *If using thick fabric (like pleather or velvet) skip to Step 3
Step 1: Cut a scrap of quilting batting about a half inch larger than the hair clip on all sides and hot glue the top of the clip onto the batting.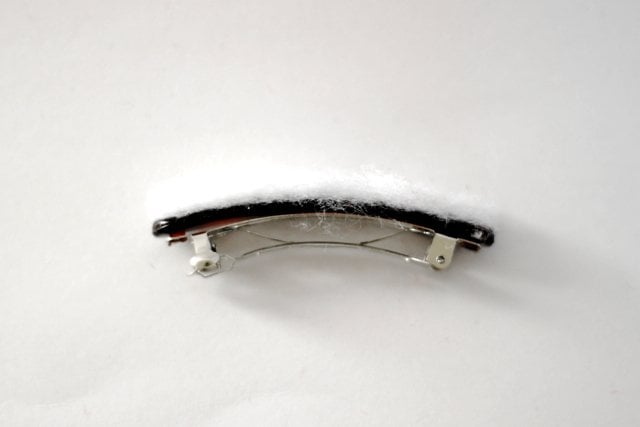 Step 2: Trim batting so it meets up with the edges of the clip top.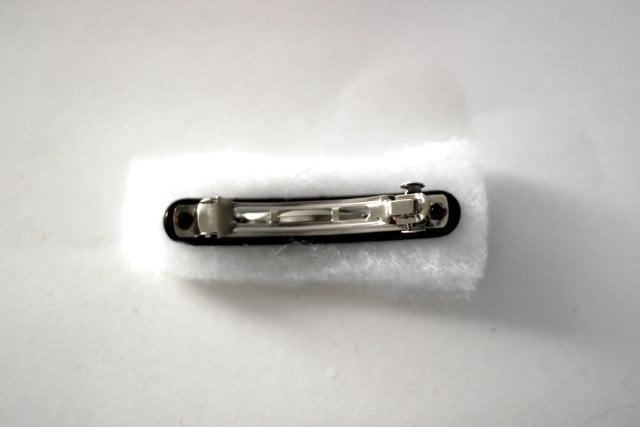 Step 3: Place fabric right side down and hair clip on top of the fabric, clip side up.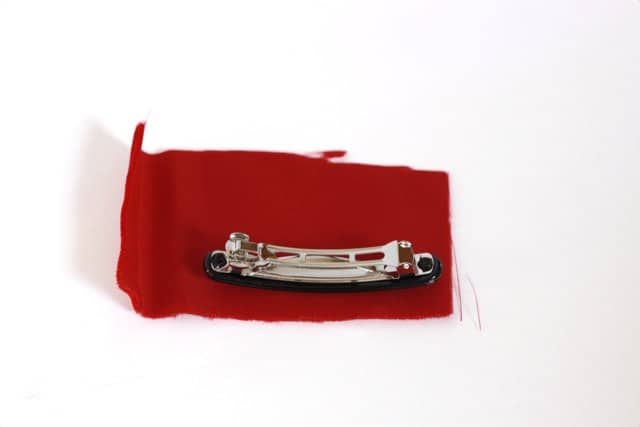 Step 4: Cut fabric about half an inch bigger than the clip on all sides.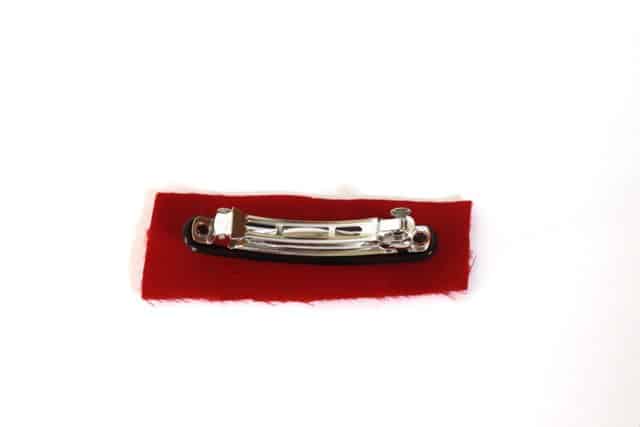 Step 5: Hot glue along one long side of the clip and press the fabric around the clip onto the glue.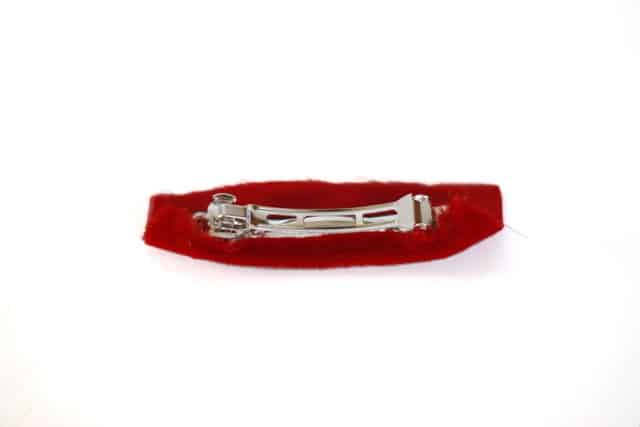 Step 6: Make sure the fabric is pulled tight and hot glue the second long side of the clip. Trim excess fabric if there is any.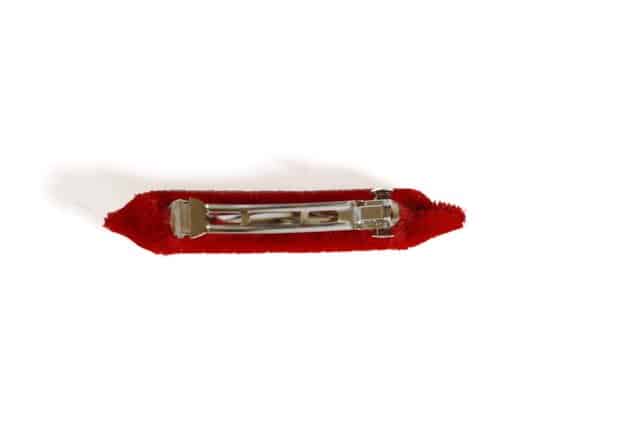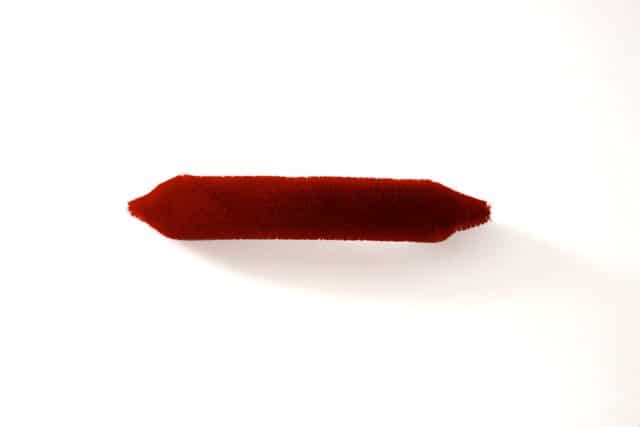 Step 7: Glue the corners down to make the fabric on the ends into a triangle, fold the ends over and glue and you're done!