This pregnancy has been a little different than the last…
sicker,
lower,
bigger…
and girlier!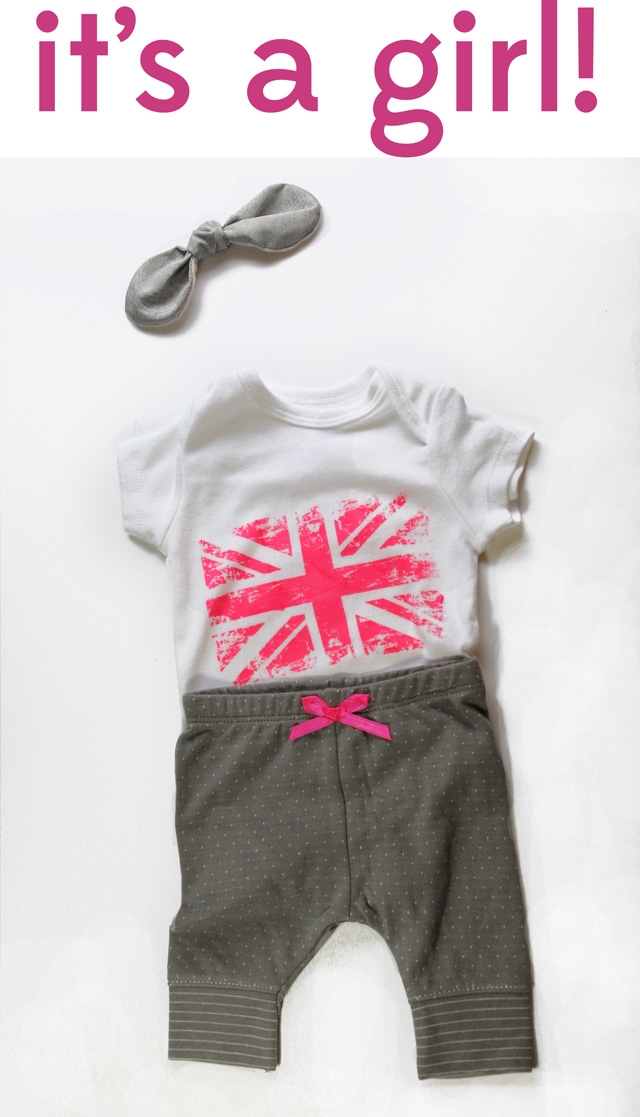 It's a girl!! Am I excited? You have no idea!

I went shopping yesterday right after finding out. It's silly how lost I was in the girl section. I stood there with an empty cart looking around, I didn't know what to do! Mostly, shopping for a little girl made me excited to sew for a little girl! For my little girl. But I did walk out with a few pairs of leggings, these little polka dot ones with a bow and a pair of ruffle butt ones.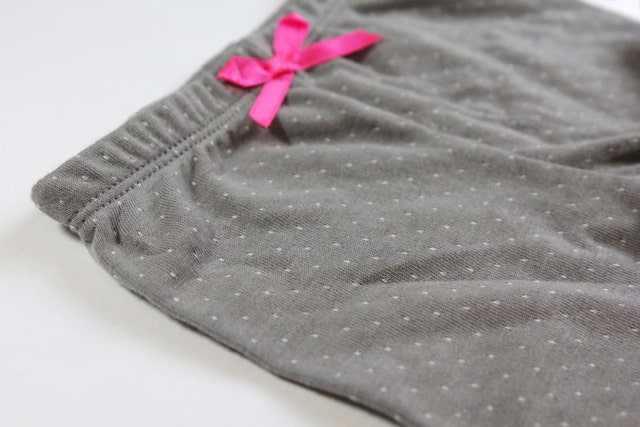 It still hasn't sunk in. I'm still in shock!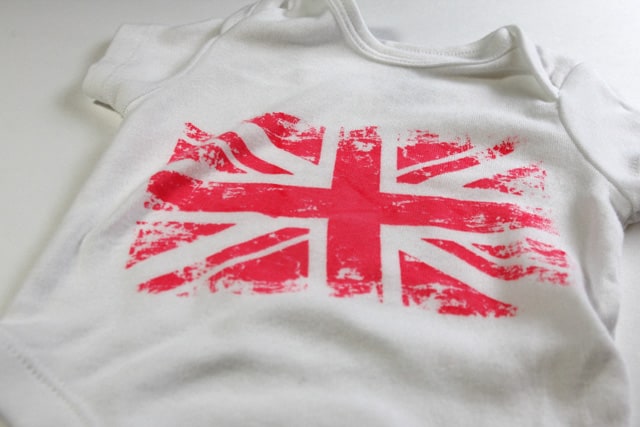 But I already started crafting for baby girl anyways. To match the little neon pink bow on the pants I printed this London flag onesie in the same bright pink color. The stencil is a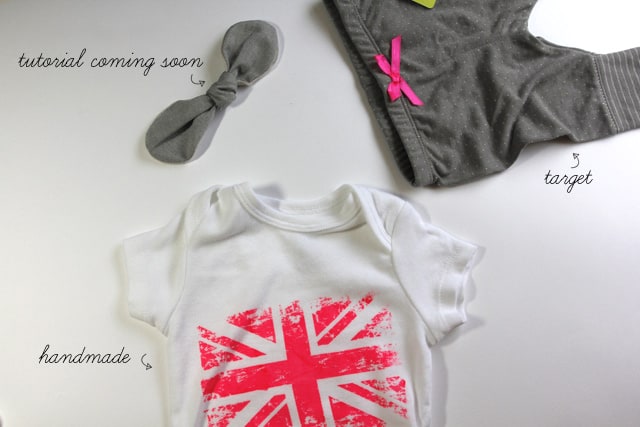 Baby girl's first outfit. I'll show you how to make that knot bow later! (With a boy version, too!) 
My baby fever board on Pinterest is about to get slammed with pink, ruffles, polka dots and rompers! 

Hooray!