If there is one thing you should ALWAYS be on the lookout for at estate sales, garage sales and thrift stores, it is nightgowns! I bought my first nightgown for $3 at Salvation army and wear it all the time as a dress. I wore it in this outfit post. I had to layer it with lots of slips and underlayers, but it's so cute and I just love it. Last summer I found this maxi nightgown for another $3 and had been meaning to make it into a shorter dress. I used the bottom edge to refashion a shirt during ruffles 2012 and decided instead of another dress, I'd make a blouse.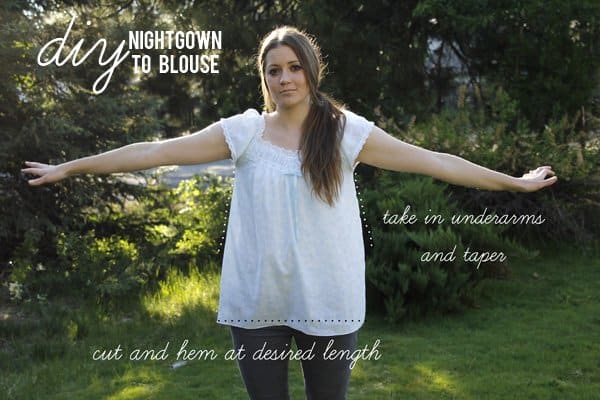 The armpits were a little saggy so I took in the sides and tapered it into the rest of the blouse. Then I used my rolled hem foot
 to finish the hem.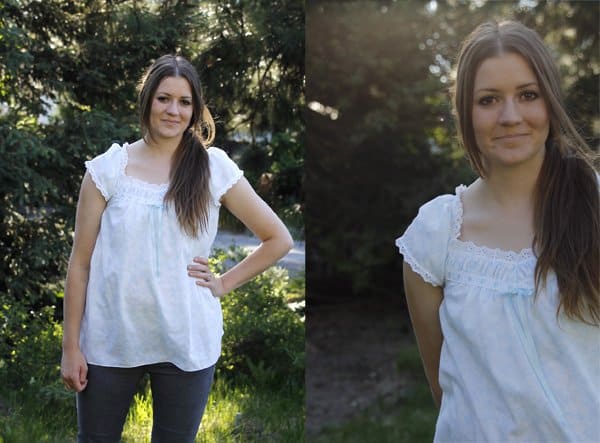 And BAM a new blouse! I think it would be cute belted, too, what do you think?


Have you ever worn an old nightgown out?


I wrote about my rolled hem foot a little bit ago…it made this whole project a cinch!