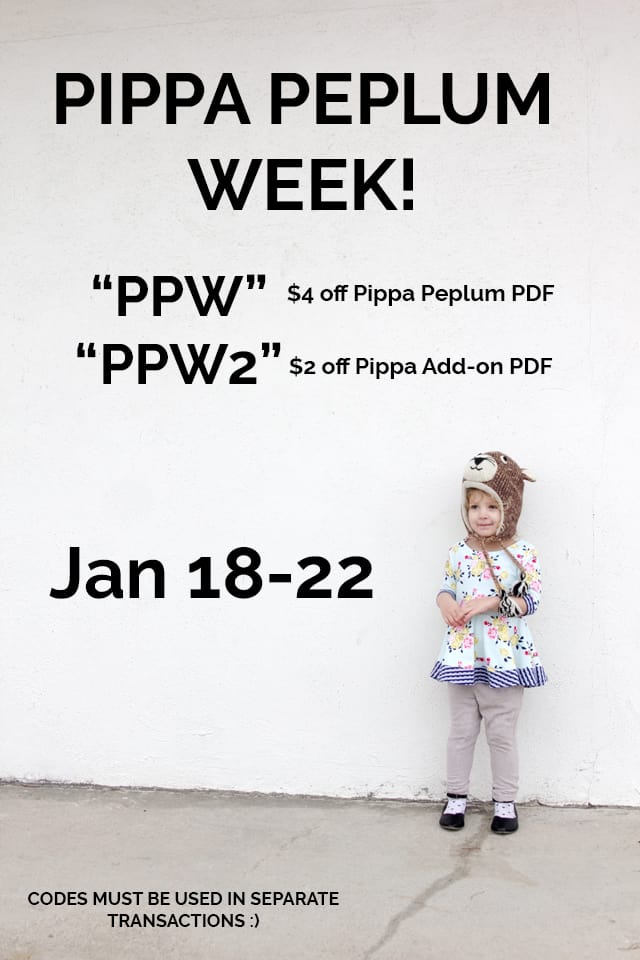 Next week I'll be sharing different versions of the Pippa Peplum including a few hacks!
This is one of my FAVORITE patterns to sew for my daughter and new babies!
I recently made a whole stack of them.
The Pippa Peplum (size 3M to 10) and Add-On pattern with extra variations are both on sale all week long (starting today!).
Use these codes to save and gather your materials this weekend!
PPW – Save $4 on Pippa Peplum
PPW2 – Save $2 on Pippa Add-On Pattern

Join the NEW See Kate Sew Community Facebook Group to share your projects and get inspired! There will be lots of behind-the-scenes Sew-along info there, PLUS everyone else's creations! It's going to be lots of fun!
Want to join in with the women's version? Awesome! Save $5 on the Penelope Peplum with code PPW3.
See you Monday!