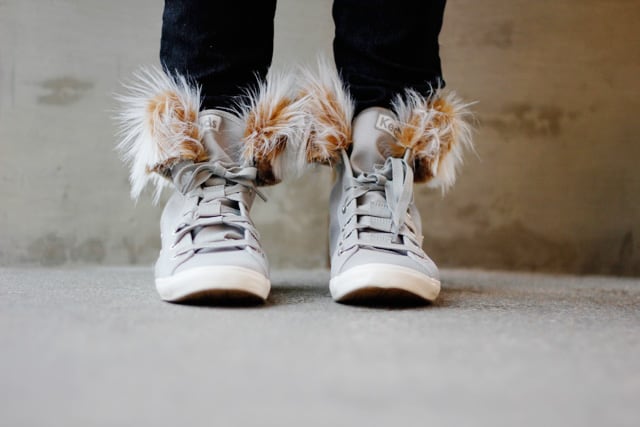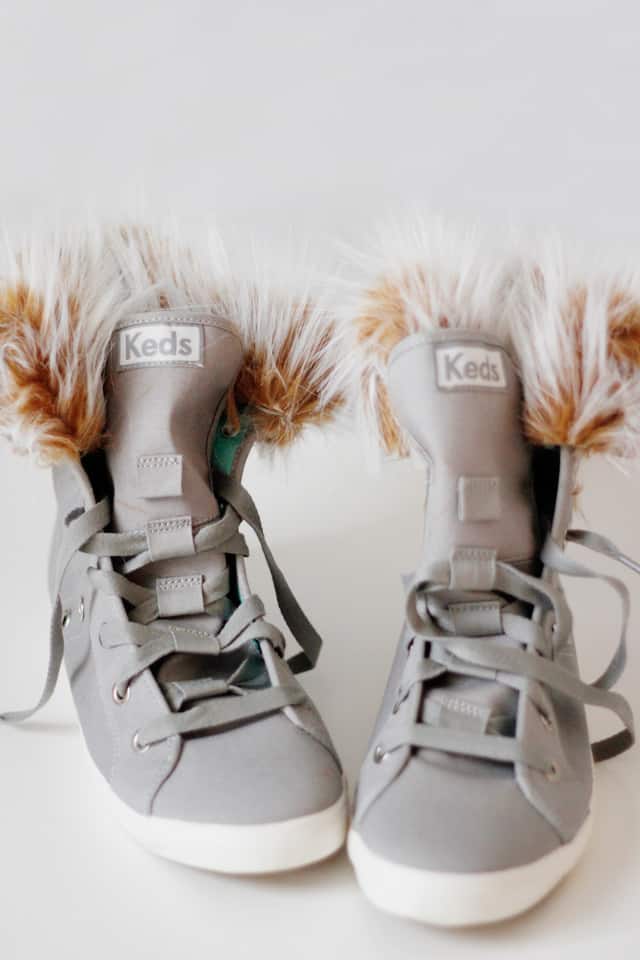 Here's a fun way to cozy up some Keds! Keds has always been one of my favorite shoe brands and I sorta love how they are so simple and classic. So much room for creativity! I had some extra faux fur (from an upcoming secret project) and thought it would be cute around the top of my new high tops. I thought about it for a while because I didn't want to sew or glue the fur on, I wanted it to still be removable.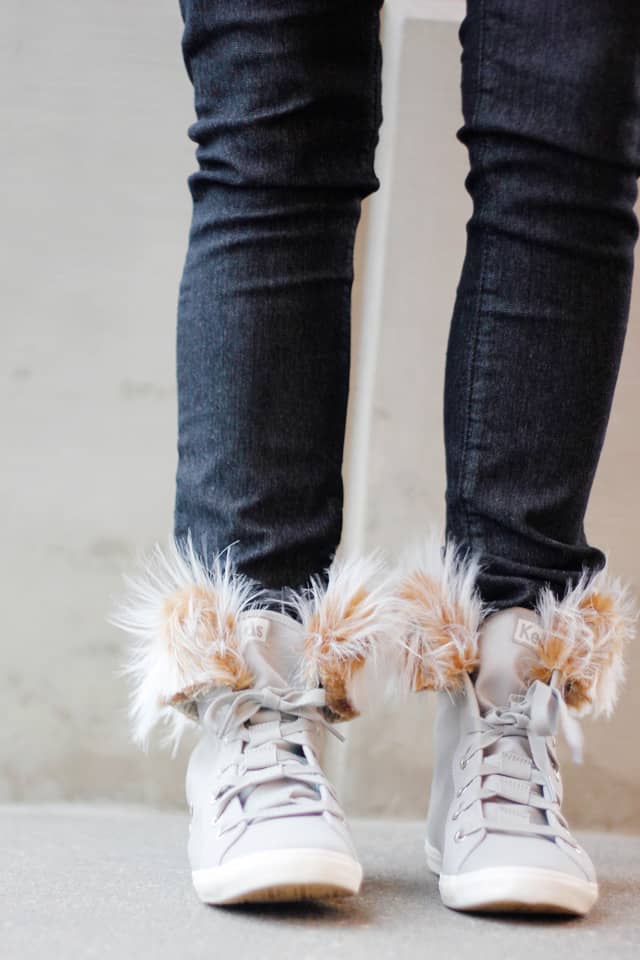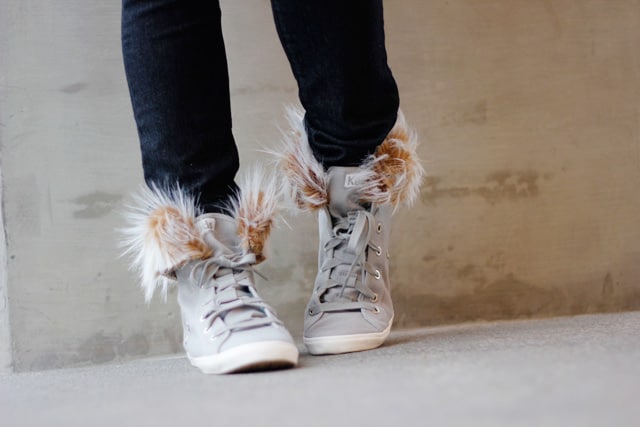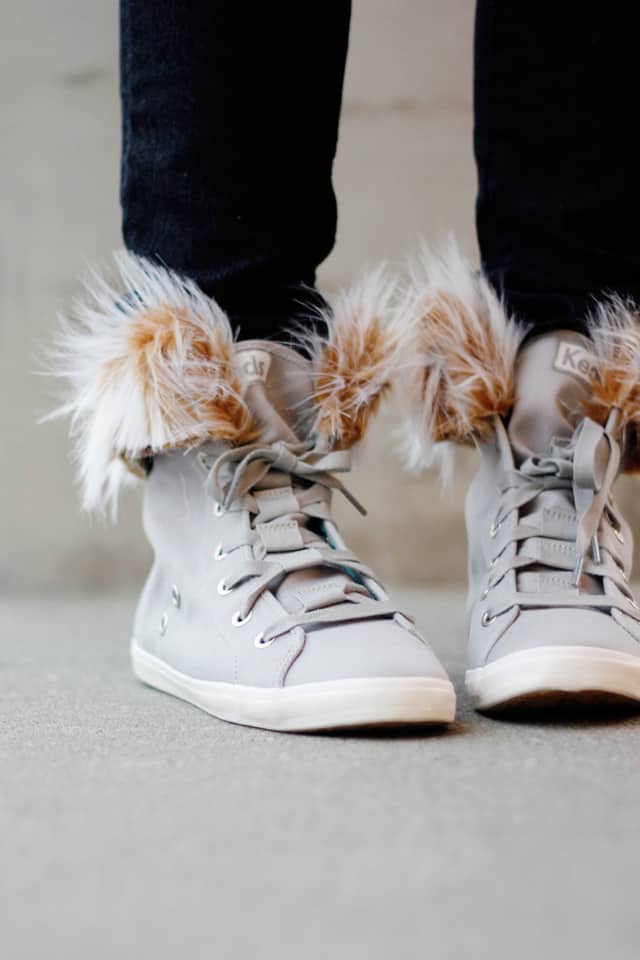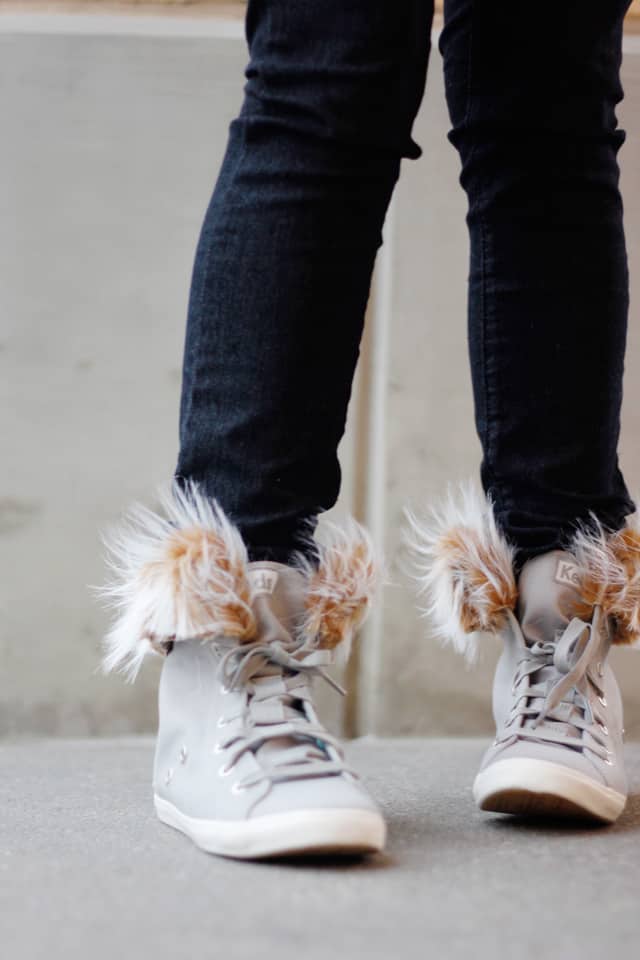 Clipping it on was the answer. Since the fur clips on and off you can clip it on when its rainy and off when its sunny. I wore them the other day and they were so warm and cozy around my ankles. I felt like I was wearing boots but without the bulk! This is a 10 minute project, you'll be sportin' these in no time!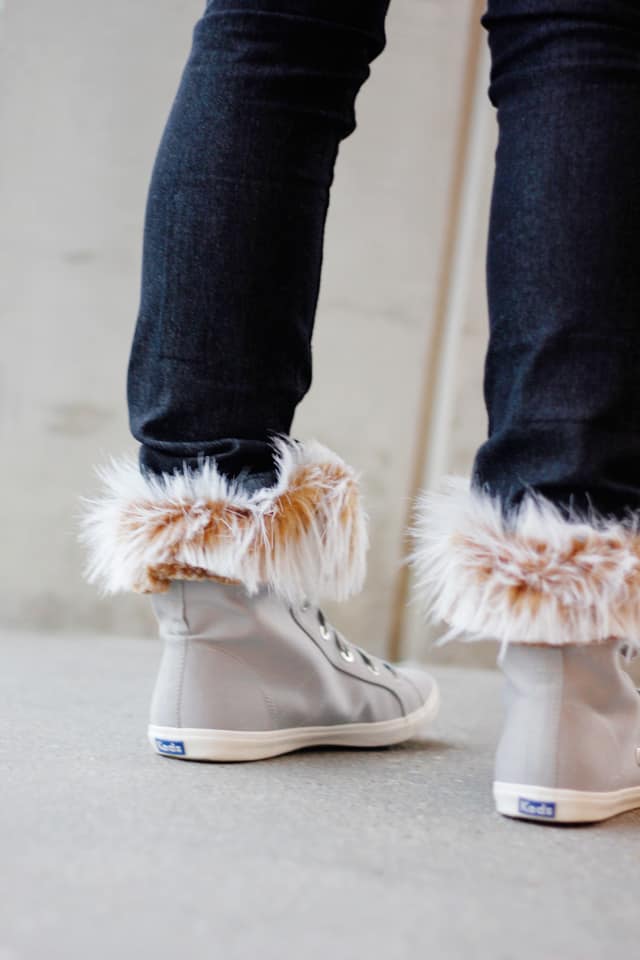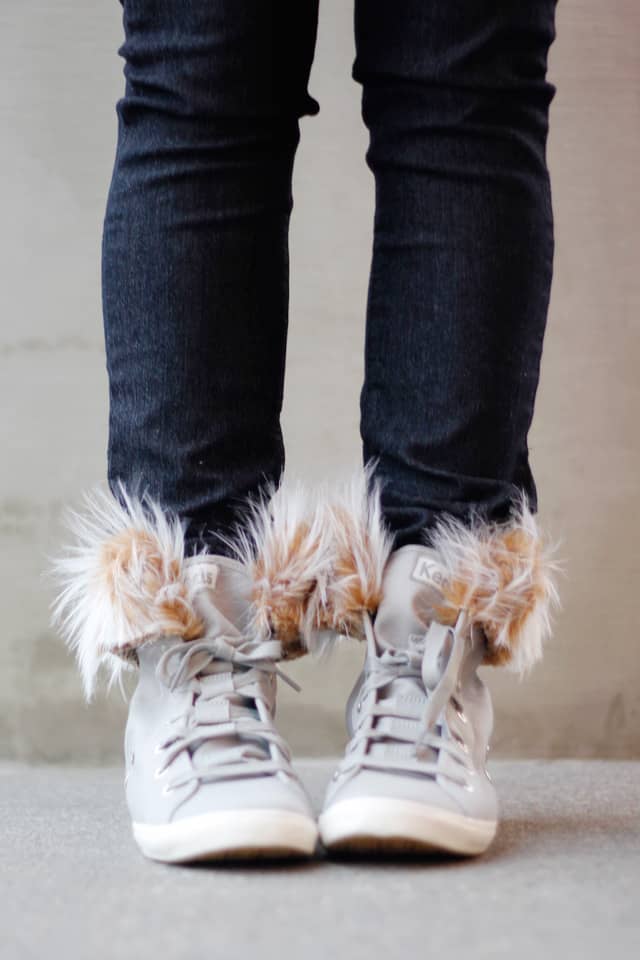 FUR LINED HIGH TOPS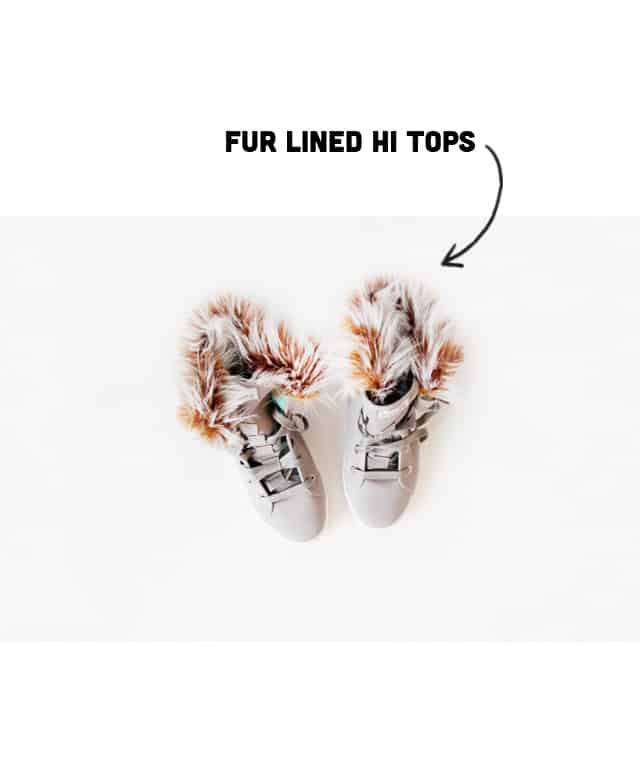 Supplies:
–Keds high tops, shown is the loop de loop in grey/turquoise

-Faux fur: cut into two rectangles measuring 5″ by 13″, may vary depending on your size
Mine fur is White Solid Faux Fur c/o Mood.
-bobby pin blanks, this kind with a 10mm pad work best
-Glue Gun or other strong glue
Continue reading for tutorial….
First fold your rectangle in half and sew the short edges. Make sure to backstitch at both ends. Use a 1/2″ seam allowance. Trim it down.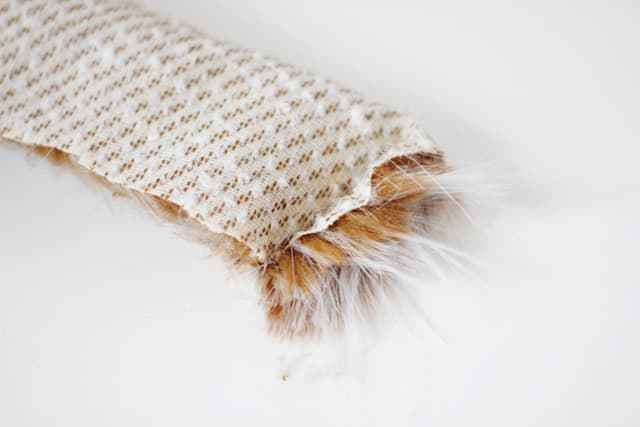 Now grab 4 bobby pin blanks.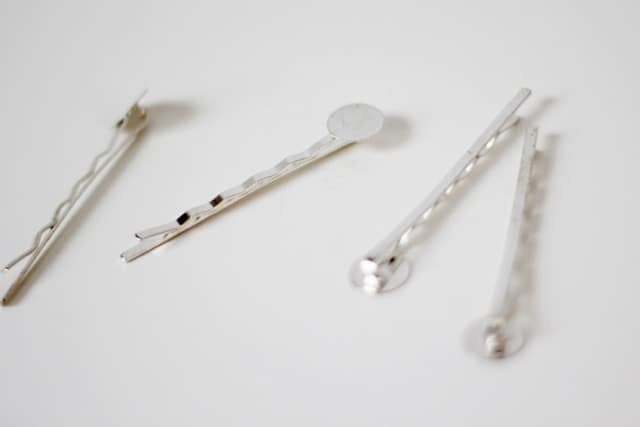 Glue the pad side of the blank to the inside of the fur, about 1.5″ in from the seam you just made. Put another clip on the other end. Then repeat with the second fur insert. Let the glue dry and you're done!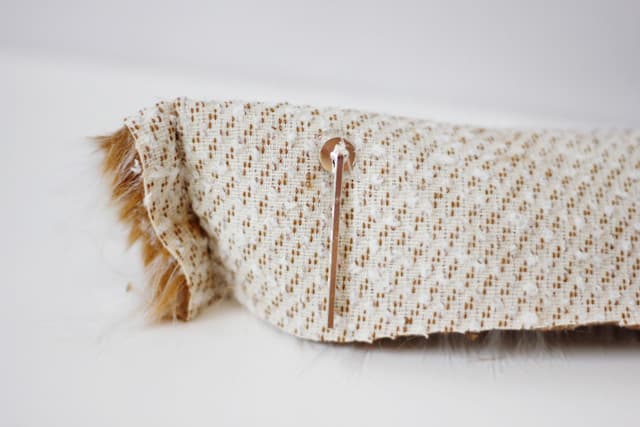 Turn right side out and clip on the top of your shoes. The fur will wrap over the top.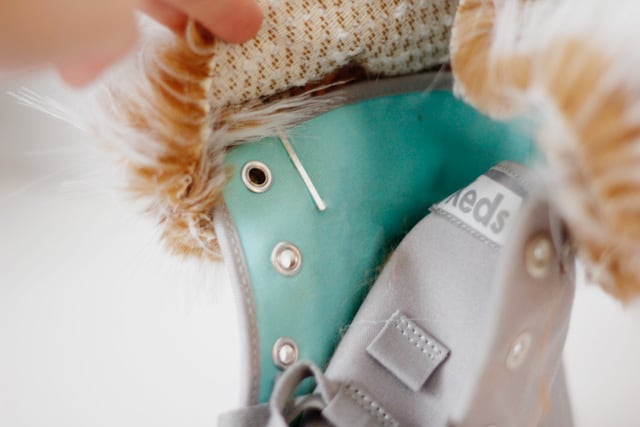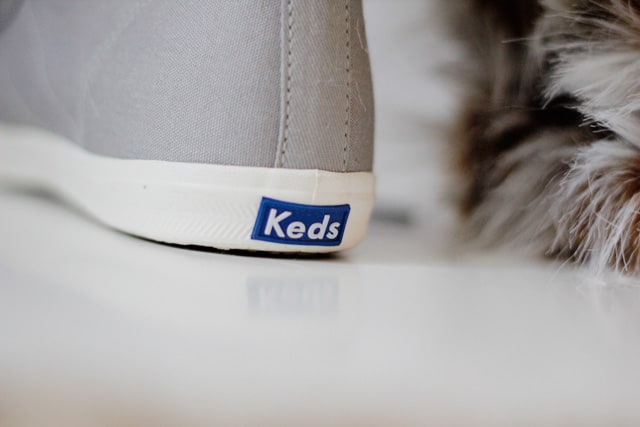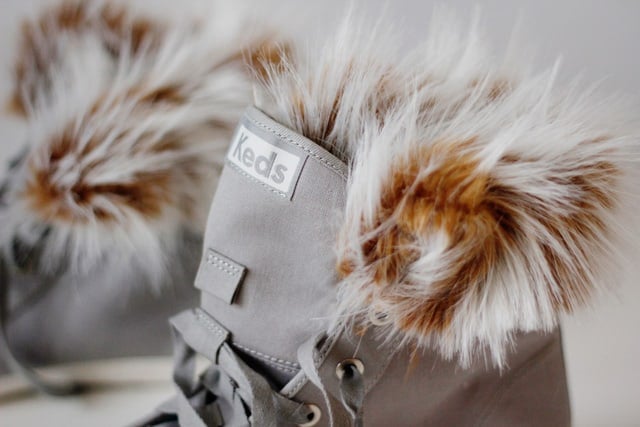 Enjoy your new cozy shoes!