This post is sponsored by Stash Builder Box! Grab your June box now and sign up for a 3 or 6-month subscription for guaranteed happy mail!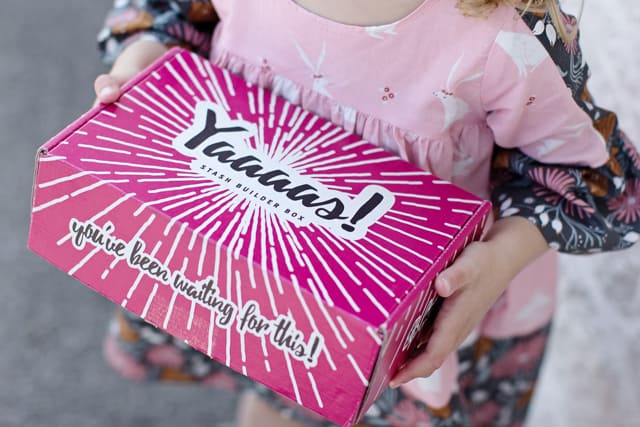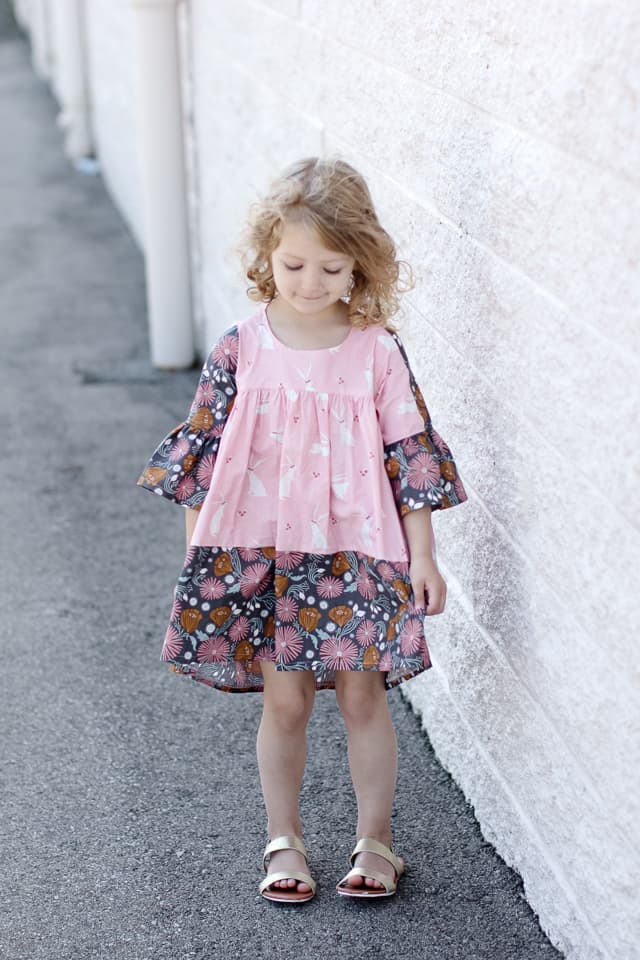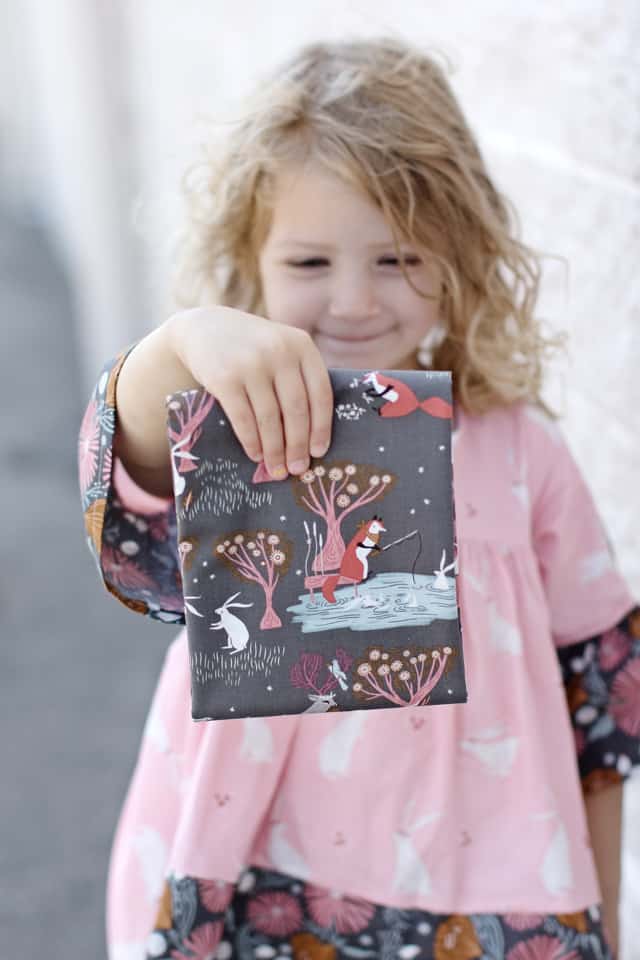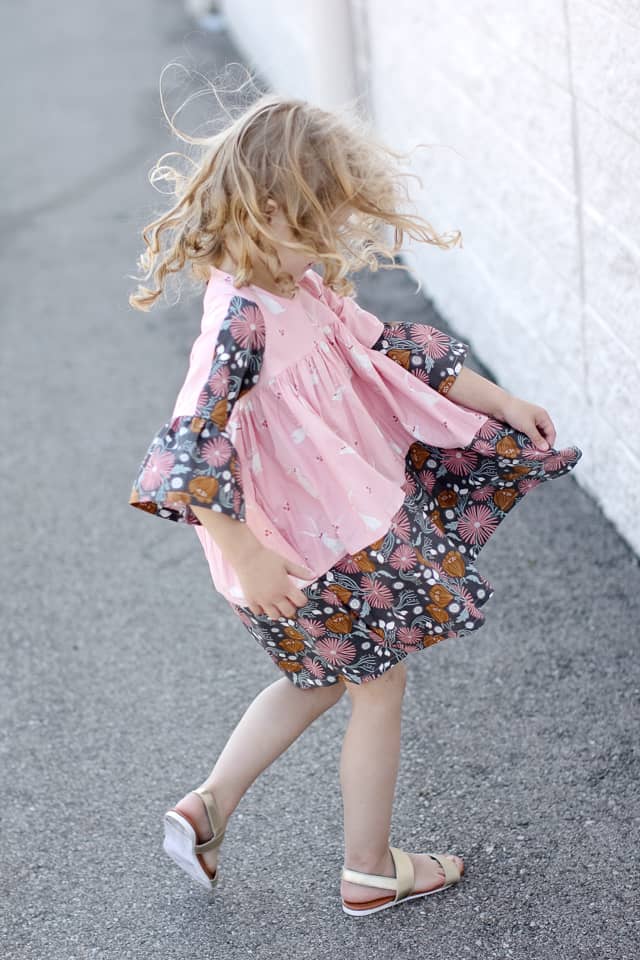 Stash Builder Box is back this month with a brand new box! Stash Builder Box is a monthly subscription box specifically for sewers and quilters! The best part about it is the box comes with THREE FULL YARDS of modern, trendy and brand new fabric! So, it truly does build your stash!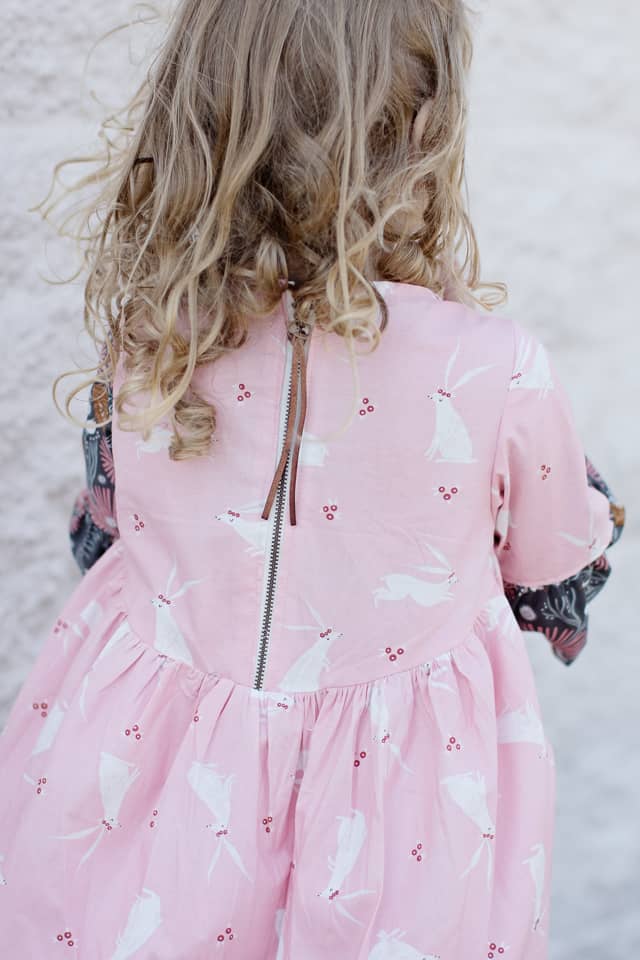 The box also comes with an adorable pencil, a coordinating spool of Aurafil thread and a quilt pattern! The contents ship right in this bright pink box so you'll be happy as soon as you see it in your mailbox! Super fun!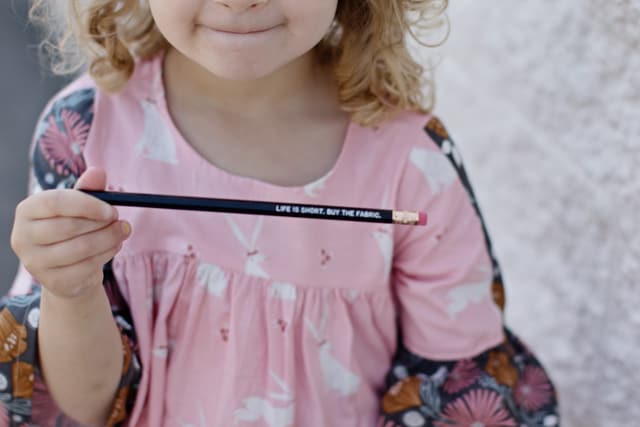 Stash Builder Box is a box with a cause which just sweetens the already sweet deal! 20% of their profits go to an organization. You can get involved by sewing quilts for their quarterly donations, too! It's so heartwarming to see all the quilts that they are donating, 94 to Camp Hobe this quarter!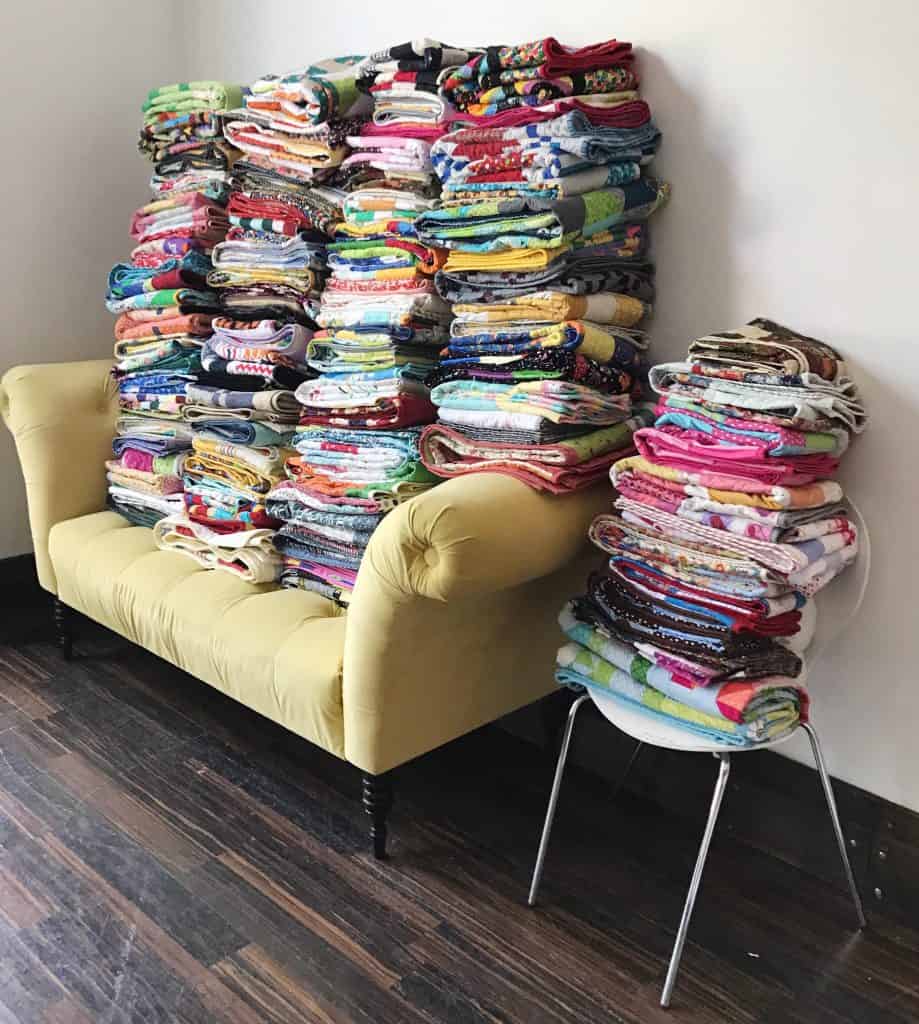 I use the fabric inside these boxes to make blouses for my daughter pretty frequently! The fabrics are just so cute and its JUST about enough fabric for an Emma blouse! I made the Emma Dress for my daughter this time with two of the fabrics, it was fun involving her by having her choose the fabrics she wanted to use. She chose the bunnies for the main fabric!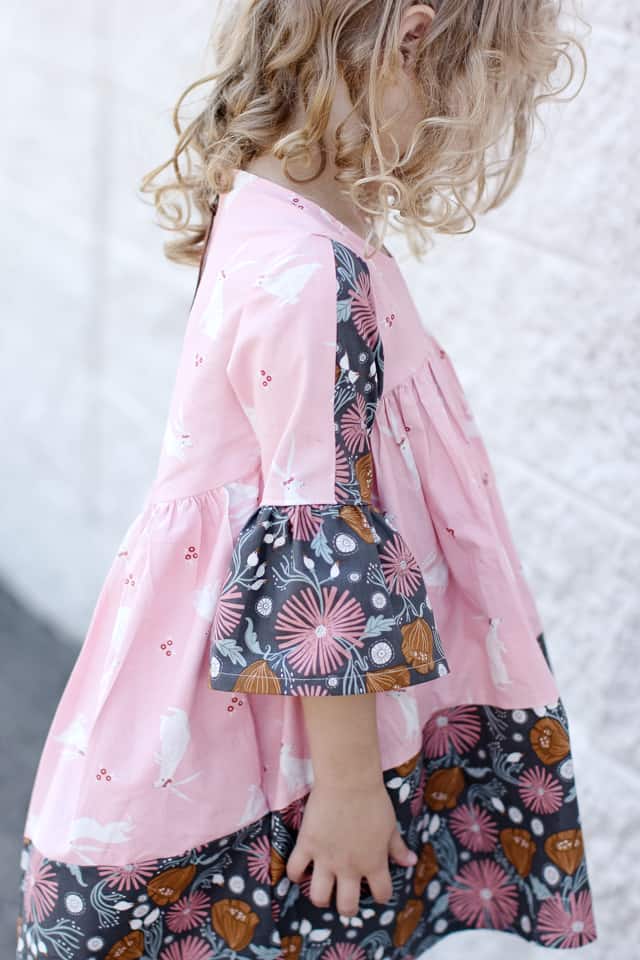 To make the split sleeve, I added 3/8″ to the fold side and sewed two pieces of fabric together. This is a fun trick to use if you are out of fabric and just can't fit the sleeve into your layout OR can fit the sleeve in but just can't do it on a fold. I've done another version of the split sleeve, over here, but that one used the same fabrics, so you really can't even tell!