Hi everyone! Welcome to my little blog, see kate sew! 
Around here, we love boys!
When I found out that I was having a boy all I could think about were ruffles and dresses. I decorated the nursery, slipping in a few feminine touches here and there. Flower print fabric inside the dresser. It's green, gender neutral, right? Kinda. Victorian frames. Girly. Lambs. A little girly. You get the idea. It was kinda girly. But kinda gender neutral.


The moment he was placed on my lap and took his first breath I realized that this kid wasn't just a little baby, he was a little BOY. A little man. My first thought was "His nursery is too girly. This baby is too macho." Yep…on the hospital bed, the first thing I am thinking about is how his nursery it too feminine. (And how much I loved the kid…and how much childbirth hurt. But anyways…)


I've made it a goal to sew for him more. And to not fill his life with pink and ruffles. So I'm always searching for boy appropriate fabrics and projects.


Here's a round-up of some of my favorite fabrics that are perfect for boys!


In a world of pink and ruffles, let's think: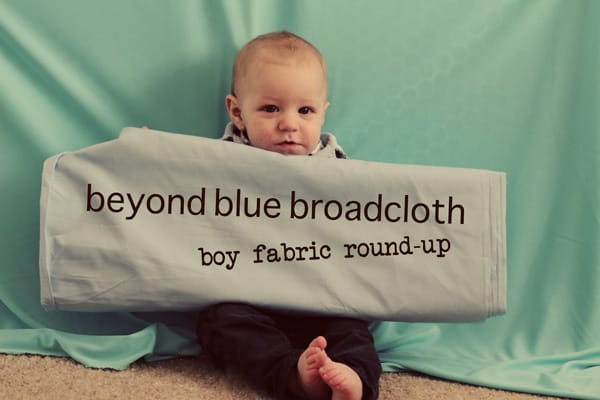 Because blue broadcloth is a cop out! So boring! There are so many fun fabrics for boys!


I'll let the fabric do most of the talking since I know you'll be busy thinking about all the great things you could use each one for. Click on the images to see them larger, or click the links to see more information on each fabric.
designer prints
Some of the most popular designer print lines scream GIRL. But if you sift through enough you'll find that there are a lot that are great for boys!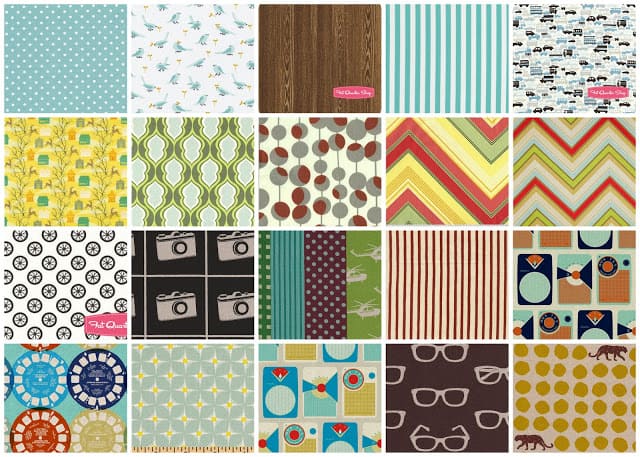 1. 
Cloud 9 Fabrics – Speckle – Sky
 2. 
Cloud 9 Fabrics – Flock – Sky
 3.
Dan Morris, RJR Fabrics -Mr. Fix it – Maple Wood
4. 
From Little Things – Stripes Aqua – Japanese Import
 5. 
Alexander Henry – Rush Hour – Baby Blue
 6.
Anna Maria Horner – Little Folks – Forest Hills Citrus Voile
 7.Heather Bailey – Nicey Jane – Pocketbook Moss
8. 
Amy Butler – Midwest Modern II – Martini Grey
 9.
Heather Bailey – Pop Garden – Zig Zag Stripes Gold
10.  
Heather Bailey – Pop Garden – Zig Zag Stripes Red
11.
Michael Miller – Wheel Dot – Haze
 12.
Etsuko Furuya – Echino – Camera Black
13.
Etsuko Furuya – Echino – Helicopter Grass Green
14.
Etsuko Furuyra – Echino – Stripes Cream
 15. 
Melody Miller – Ruby Star Rising – Transistors Orange
 16. 
Melody Miller – Ruby Star Rising – Viewfinders Blue
 17. 
Heather Bailey – Nicey Jane – Hop Dot Sky
 18.
Melody Miller – Ruby Star Rising – Transistors Blue
19.
Echino Furuya – Glasses – Brown
20. 
Etsuko Furuya – Panther – Gold on Natural
.
.
.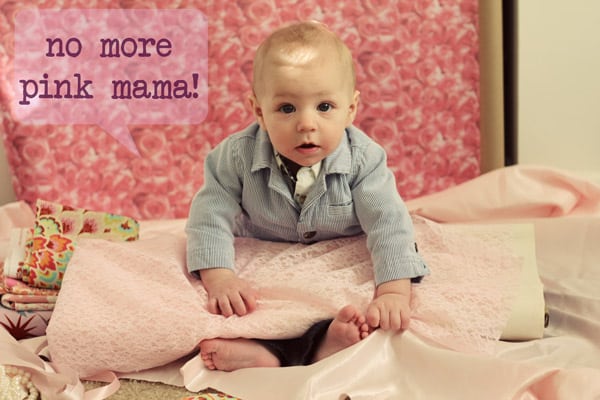 Superhero solids and rugged textures
These fun fabrics are great for superhero capes and other crafty projects that demand bright and vibrant solids. Also great for apparel, cowboy costumes, sheriff's badges, jet packs, space man costumes…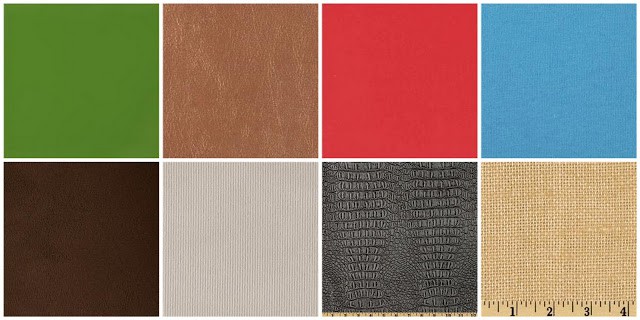 1.Vinyl Pleather Lime  2.Faux Soft Skin Leather Copper 3. Red Vinyl 4. Aqua Sweatshirt Fleece  5. Microsuede Chocolate 6.  Tan Corduroy 7. Faux Leather Gator 8.Natural Burlap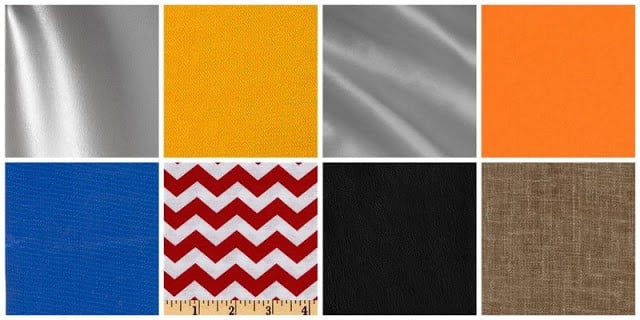 1. Silver Vinyl   2. Gold Double Knit 3.Silver Satin4. Orange Bamboo Jersey 5. Blue Oilcloth6. Jersery Zig Zag Stripes Red 7. Marine Vinyl Black 8. Nutmeg Linen Blend
.
.
Preppy boy
Plaids, herringbone, houndstooth, argyle, seersucker, pinstripes.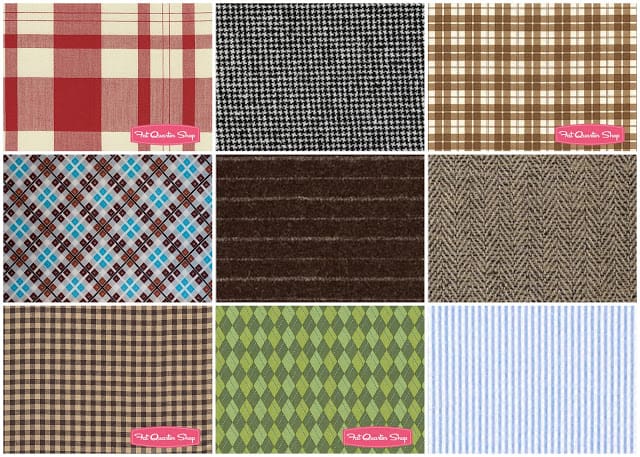 busy little patterns
These fun patterns are bright and busy, just like little boys. No hearts or flowers here though…these are busy and manly!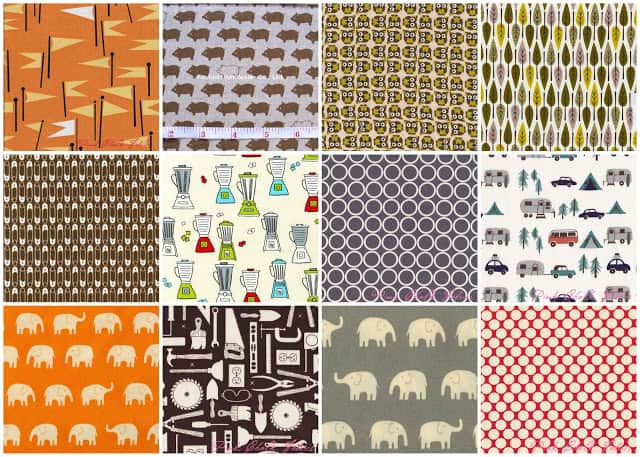 And that's a wrap! I hope you found something that you love! Maybe something you can use for the rest of the celebration! So next time you're at the fabric store, steer clear of the ruffles and look for some inspiration for the boys in your life! 


Thanks for letting us celebrate with you Rae!