The mermaid baby gown pattern was originally designed just as an everyday clothing item, it never really dawned on me that it could also be a costume!  But with one sister as a big mermaid, one sister as a shark, (and a brother as a vampire – irrelevant ;) )  it only make sense to use the Baby Gown pattern to make a DIY baby mermaid costume! I used the perfect mermaid scale fabric for this – it's super soft brushed poly. I also made a coordinating headband to go with it. It's a nice, soft, comfortable "costume" that I'll definitely use after Halloween – or at least as long as the gown fits! I love sewing these gowns, they are mega cute but also pretty simple! I'd say the pattern is ideal for an intermediate sewer or a beginner that is ready to dive in!
If you're looking for a mermaid costume for a larger child, check out my tutorial here!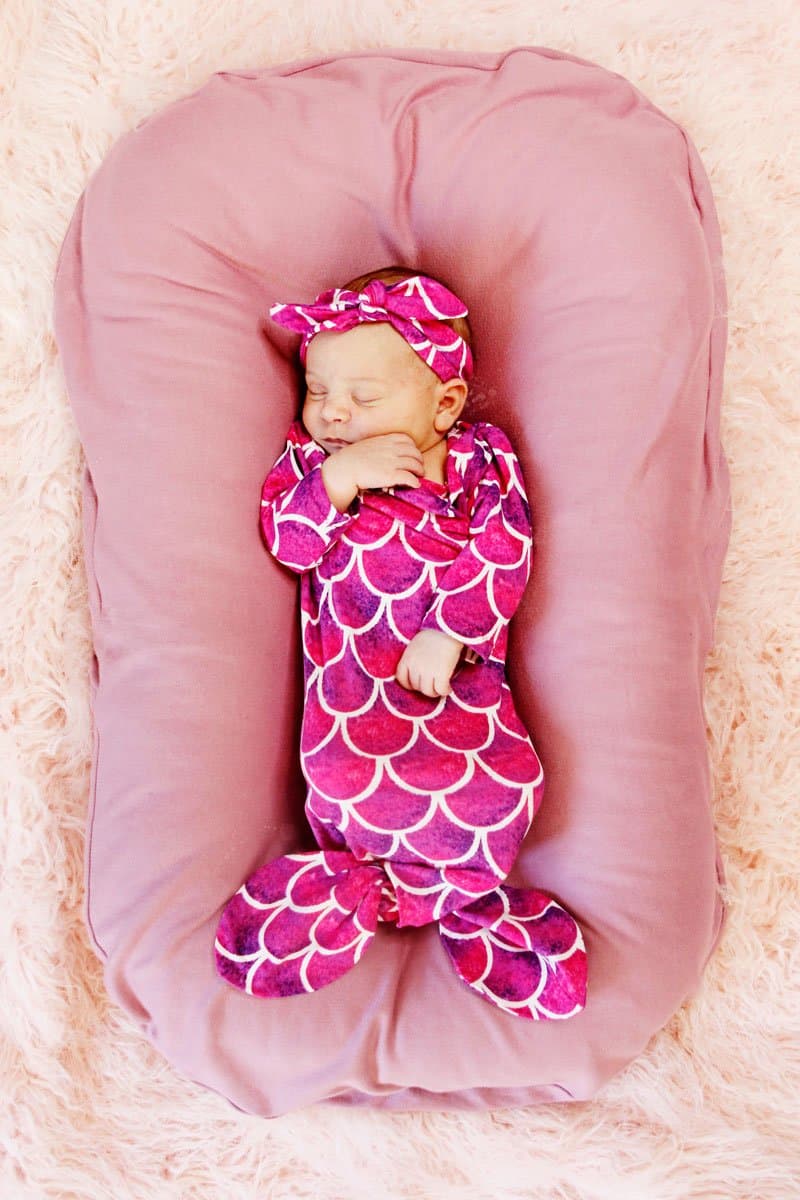 Materials//
–Basic + Mermaid Baby Gown Pattern
–1 yard Mermaid scale fabric
-Matching thread
I didn't make any modifications to the pattern, just sewed it up as is! The knot headband was really simple, too! I'll write a tutorial for that soon!
Here's a little mermaid overload!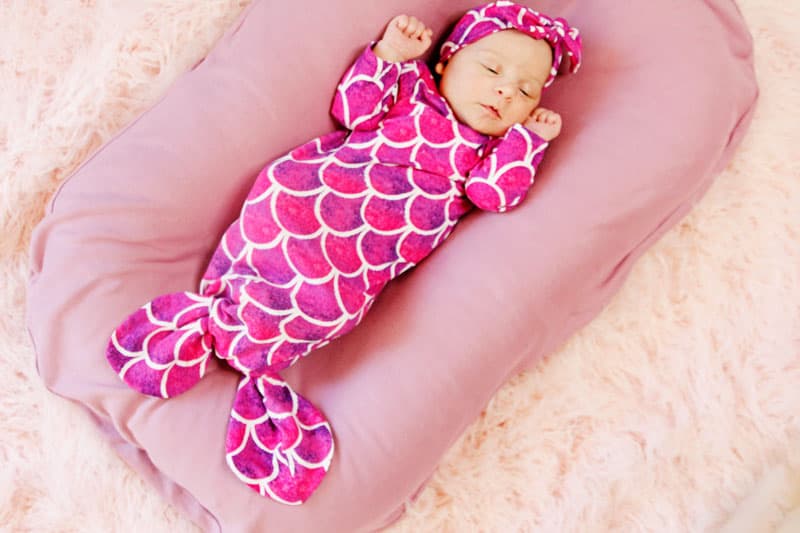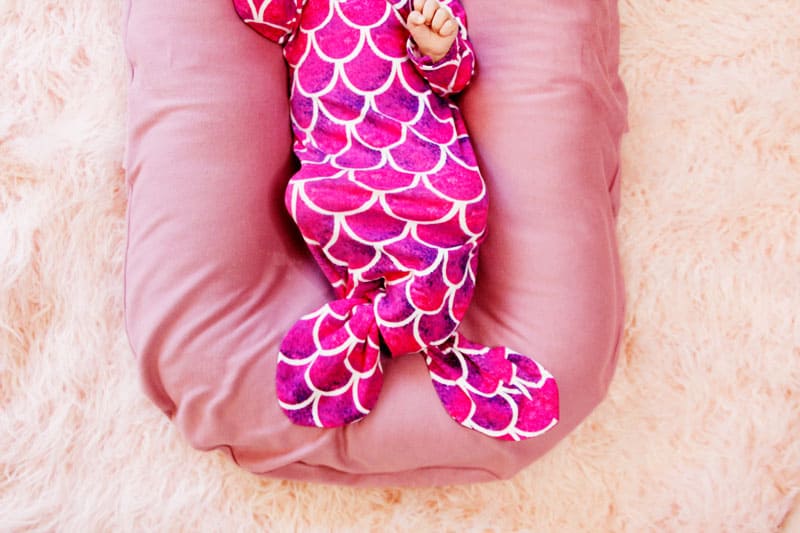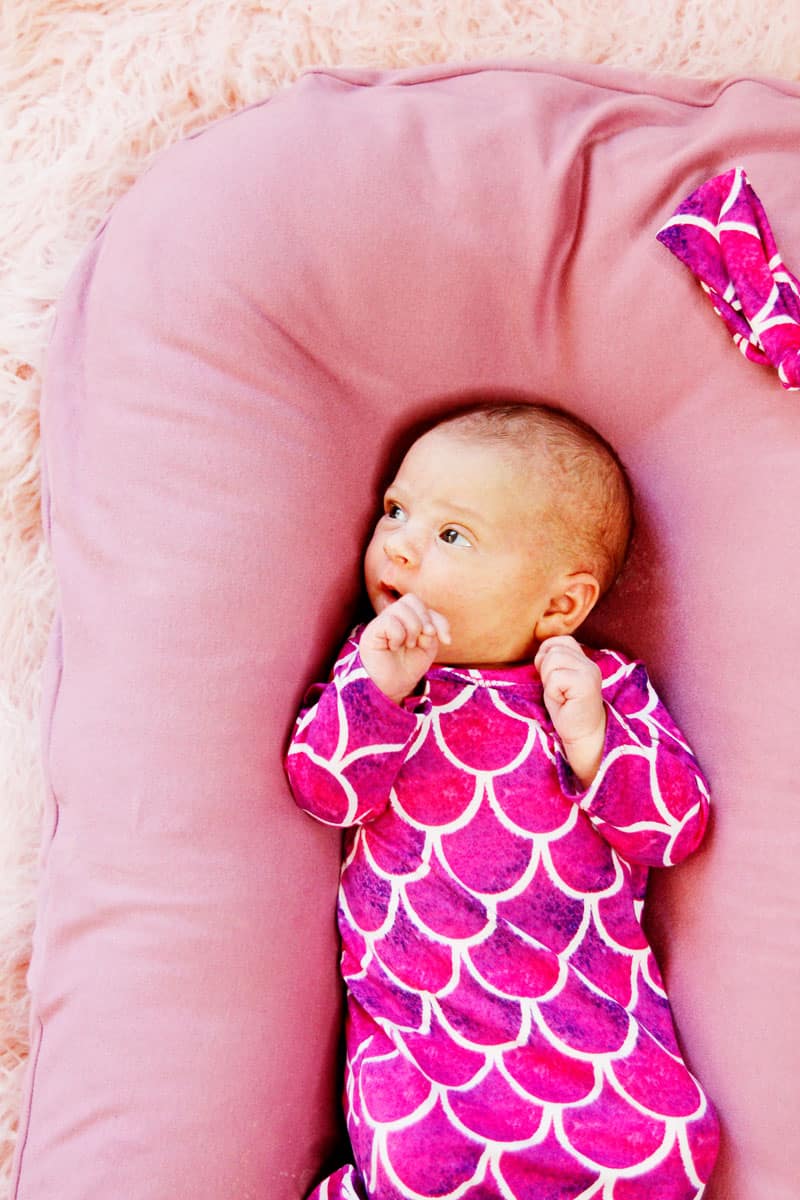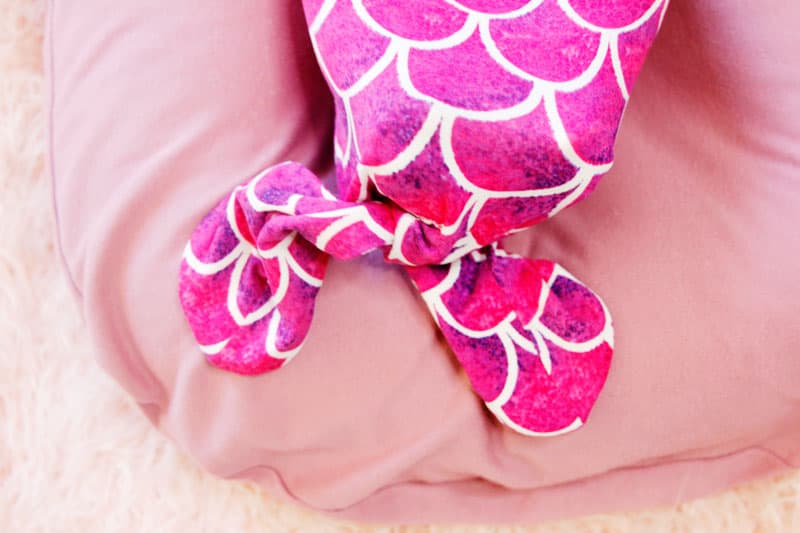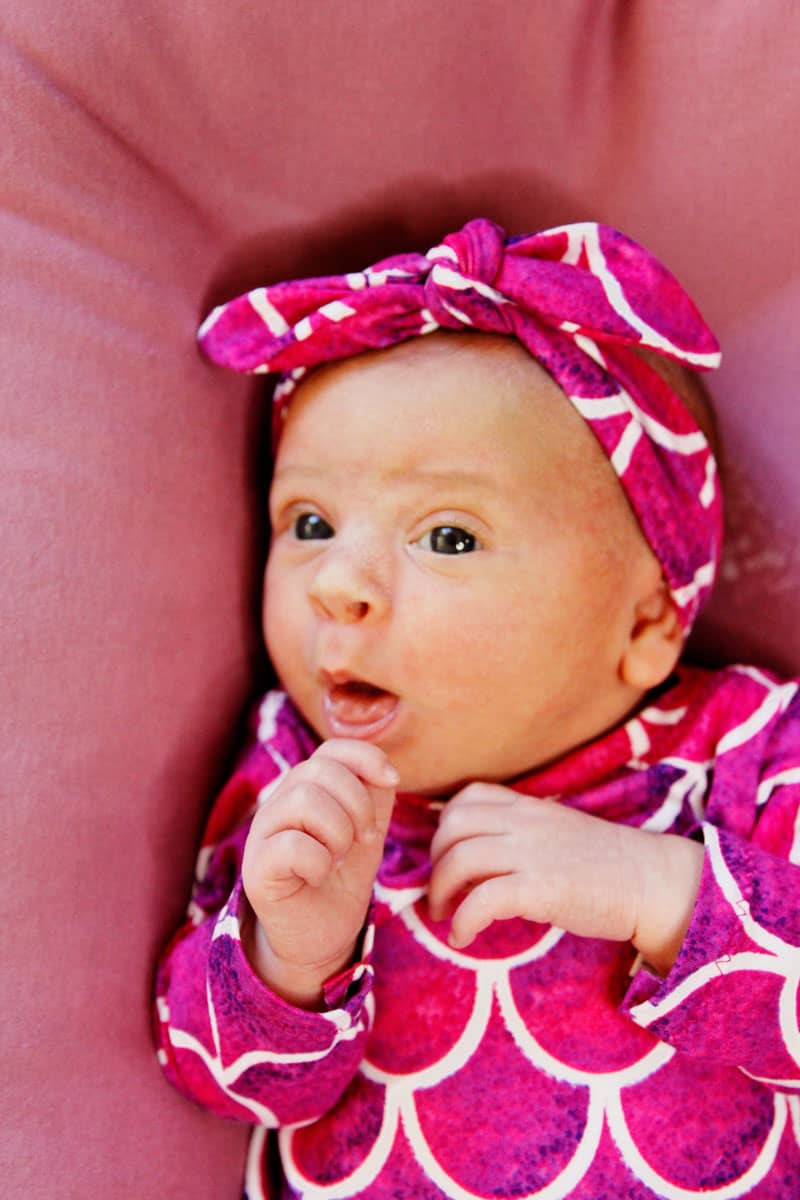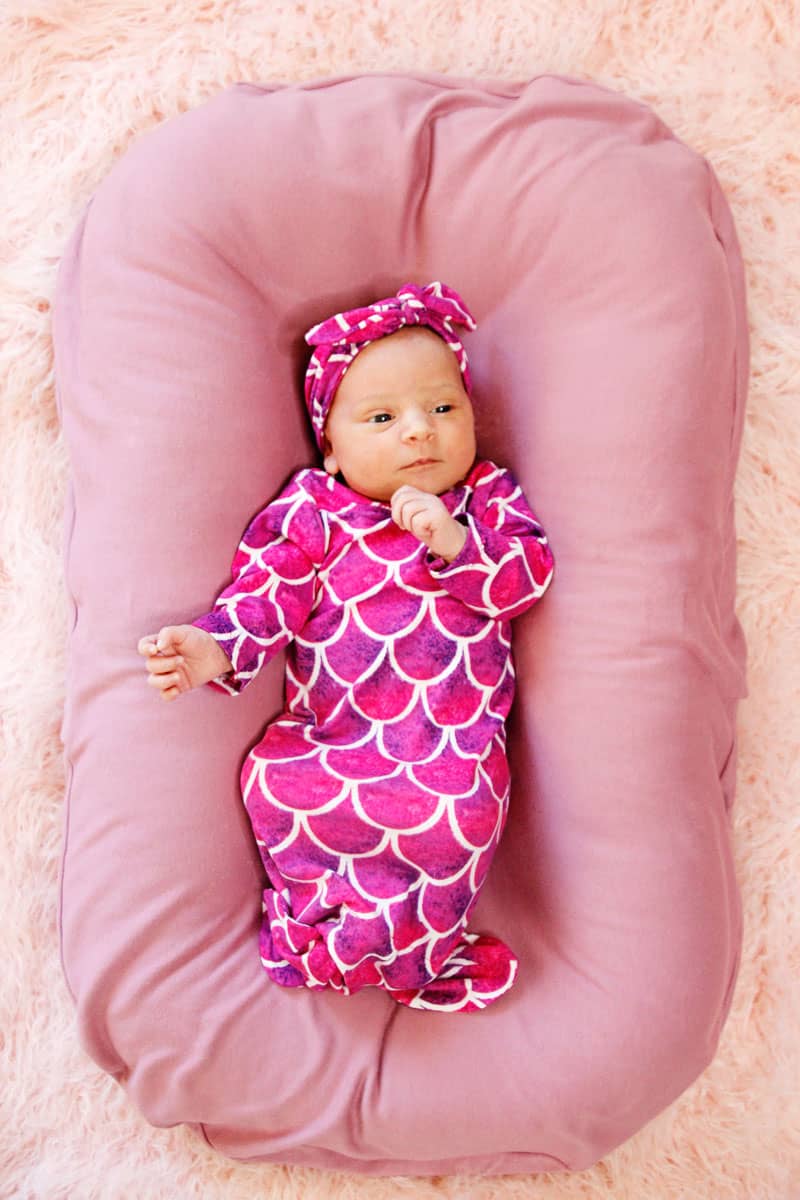 I originally made the mermaid gown for my last baby girl, here are some throwback pictures! They have their own little looks but they are definitely sisters!