The DIY Coffee Cozy is the perfect gift for a cold winter! This tutorial is super simple and fun to sew – use your favorite fabric scraps!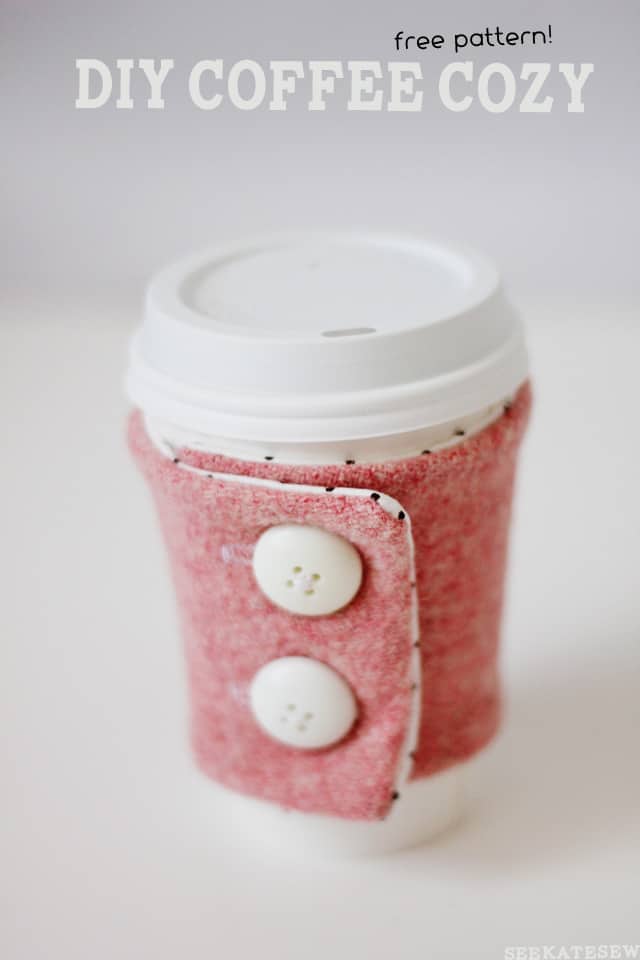 Since these coffee sleeves are so quick to make you can sew up a whole stack! They are great stocking stuffers and a fun way to wrap a gift card! These are great teacher gifts, and also fun for kids that love hot chocolate! The pattern will fit most standard coffee cups and you can use these sleeves over and over.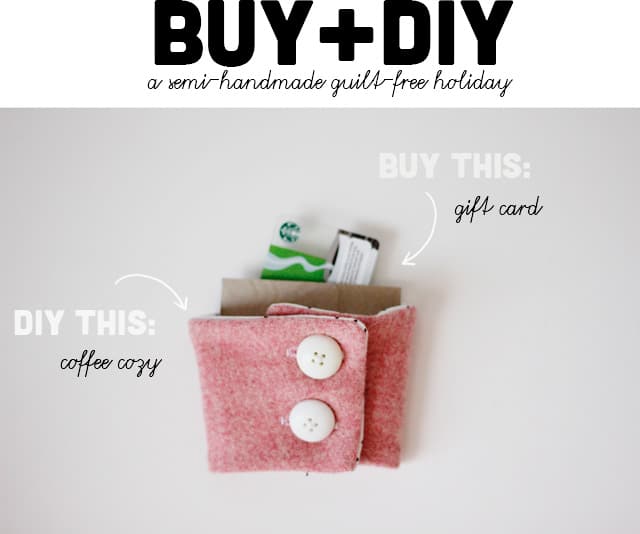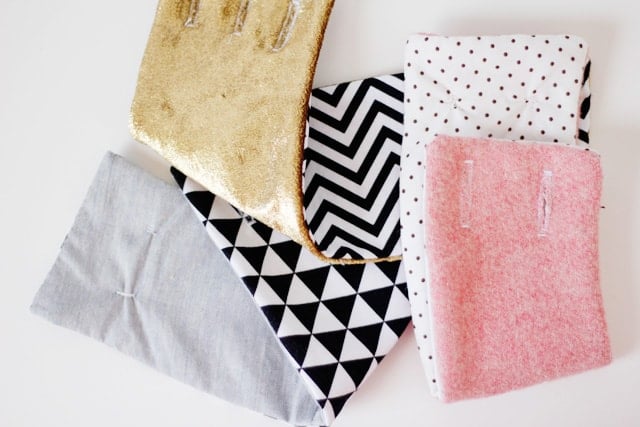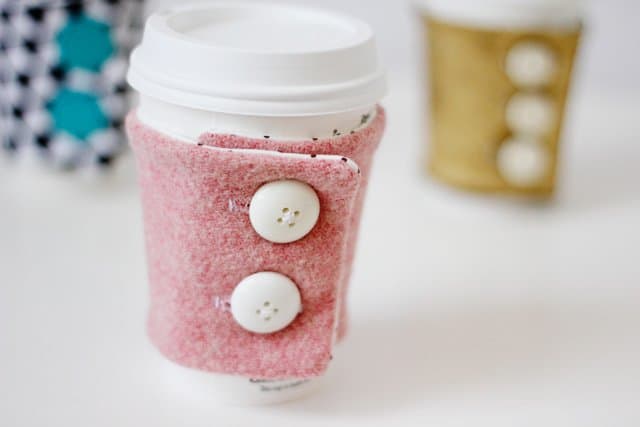 This project is also a great way to practice buttonholes! If you mess up, it's not a big deal since it is such a small project!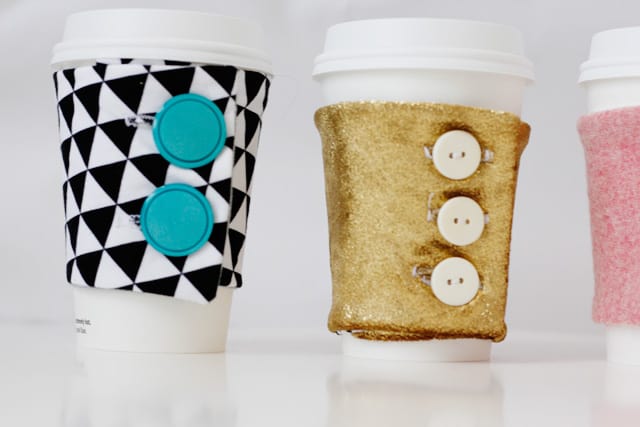 For a cute gift idea, stick your giftcard inside an empty cup with the coffee cozy on it and then wrap it up! This was a part of my buy + diy series last holiday season, but it works for any gift-giving occasion!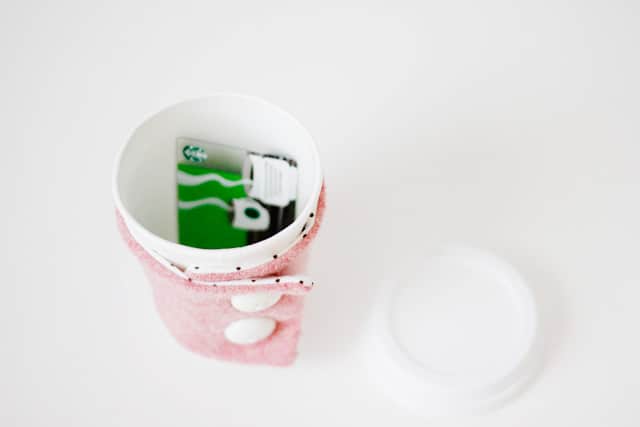 DIY Coffee Cozy Materials
1 fat quarter fabric
1 fat quarter lining fabric
2 or 3 buttons
Pattern download, click the button below to get the pattern!
COFFEE COZY SEWING TUTORIAL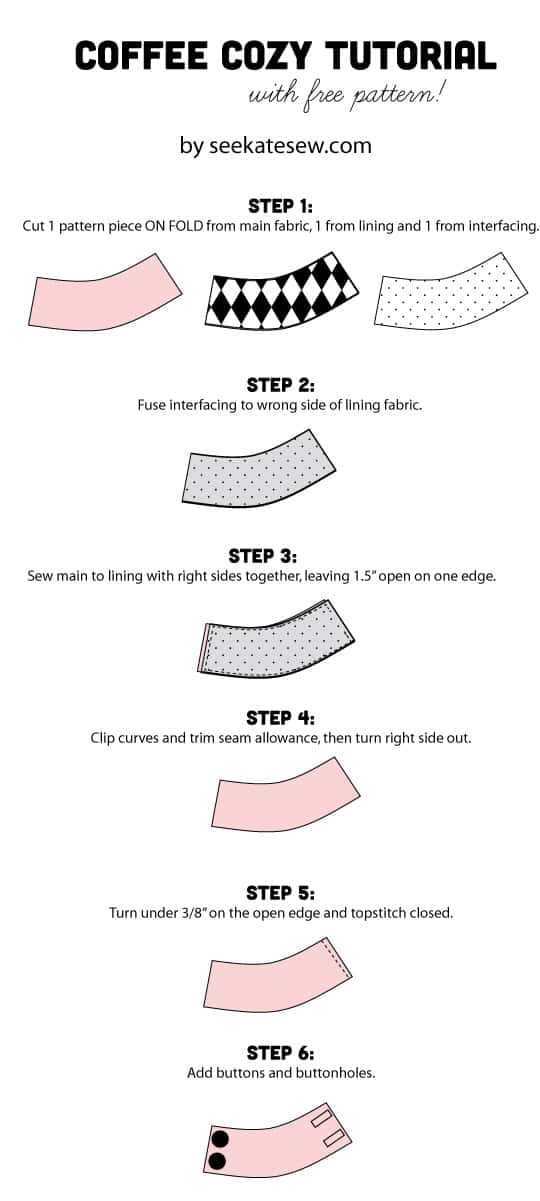 I used this project as an opportunity to use some of my fun fabric scraps including a shiny gold fabric, wool from a coat and a few bright quilting cottons. Have fun with your fabric choices! Try using fabric from old clothes, such as denim jeans, or whatever you can find in your stash!