Today I'm highlighting Little Dresses for Africa, a charity that collects dresses and shorts for children in Africa that may not have clothing. Sewing dresses for charity is really fun because you can use pretty fabrics and dresses are always fun to sew. I love thinking about the little girls who will wear the dresses.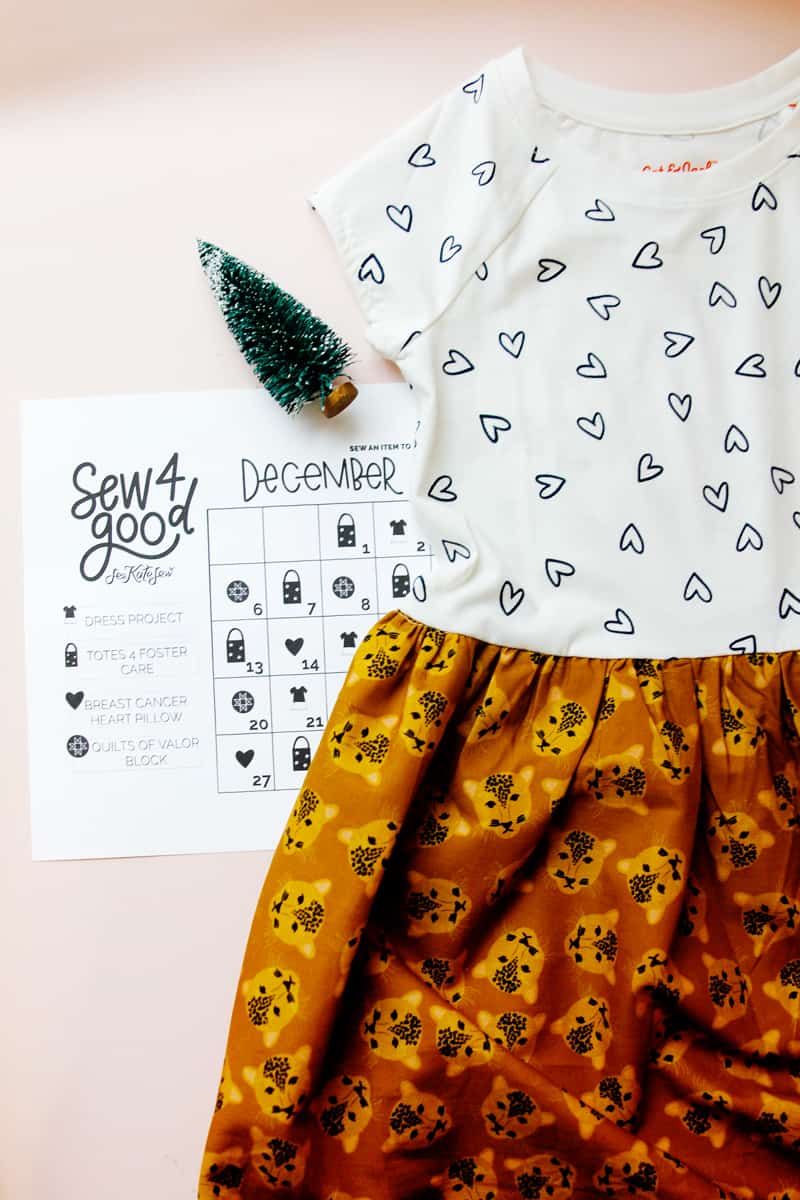 This post has a simple dress made from t-shirts and cotton. T-shirt dresses are great because the base is just a basic tee and adding fabric is easy.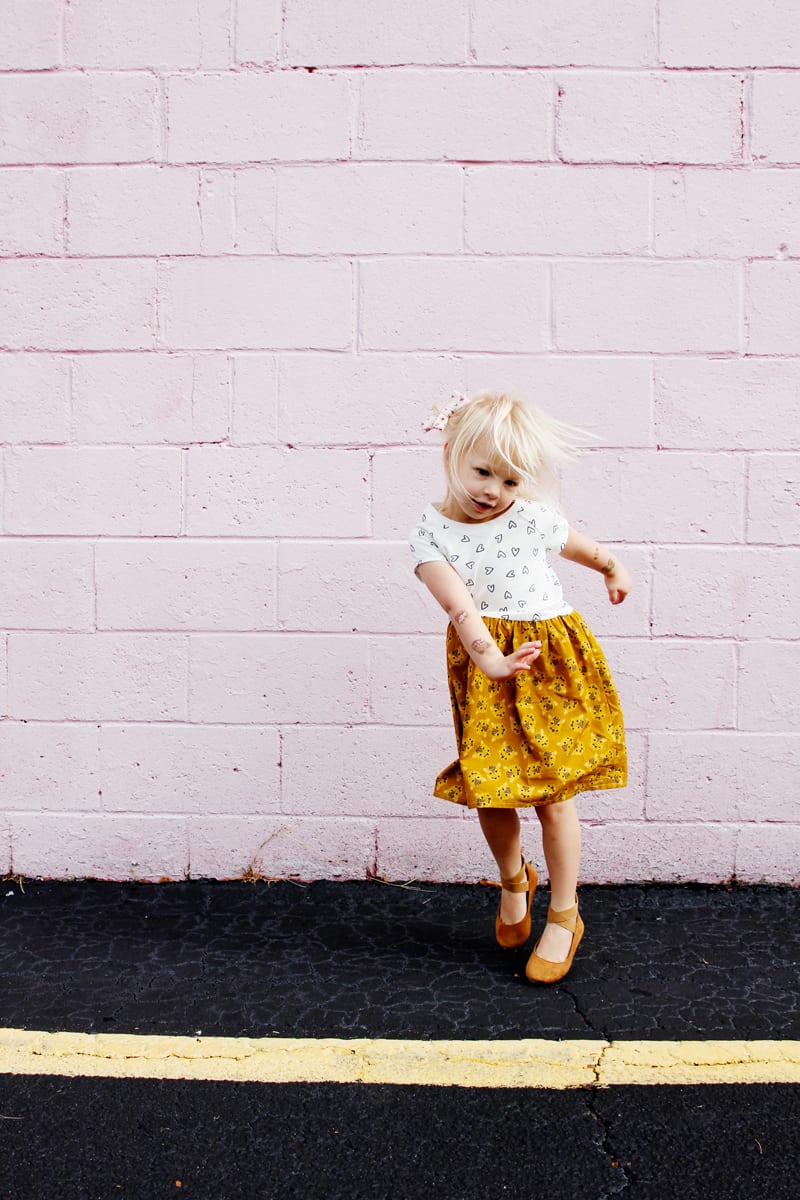 It takes all the guesswork out of sizing the dresses, too.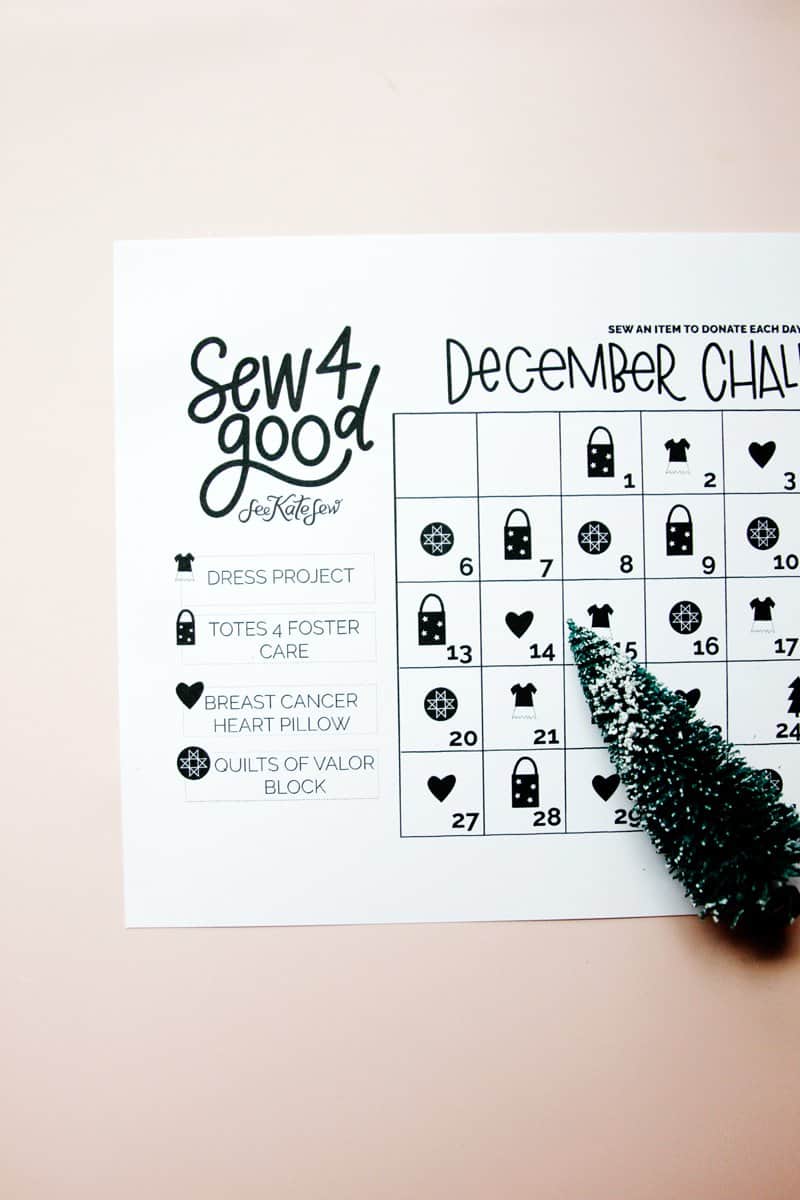 Sew along this holiday season with the Sew4Good December Challenge! Print out the calendar and sew a little love into a project each day in December! I've chosen 4 quick projects for this challenge, see them all here.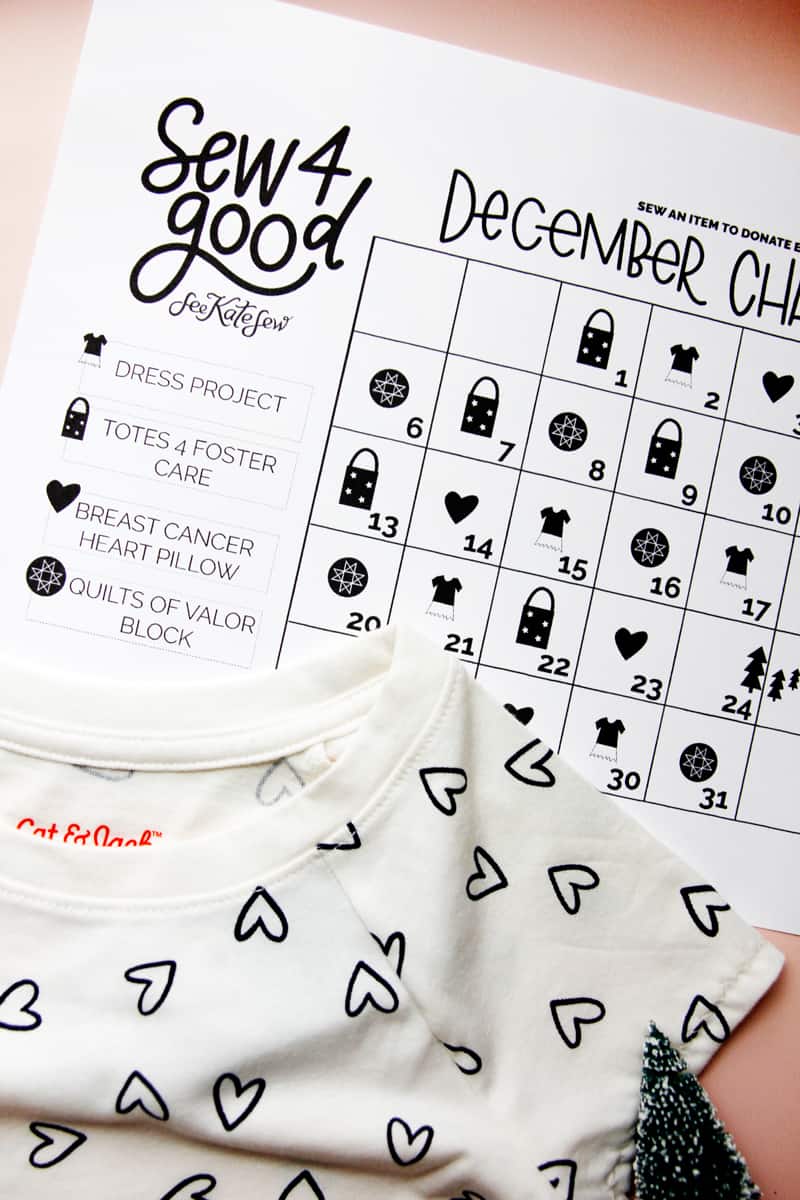 T-shirt Dress Materials
Sewing dresses for charity is so simple, especially with this easy tutorial! All you need are two items and nothing fancy in terms of sewing supplies!
Girls T-shirt
1/2-1 yard fabric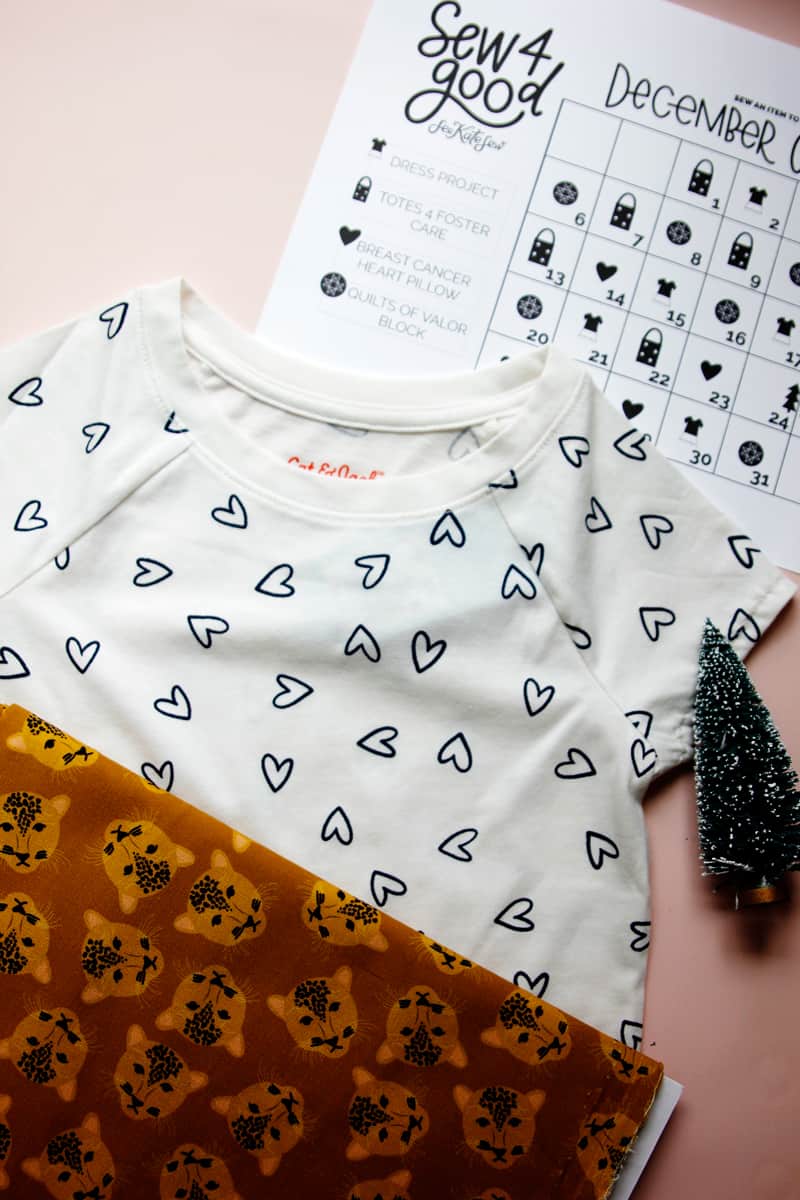 T-shirt Dress Tutorial
I had a hard time finding a short sleeved tee at Target. I know we are heading into winter but I wasn't anticipating having to shorten the sleeves! So I did, but if you can find a short sleeve t-shirt, start there!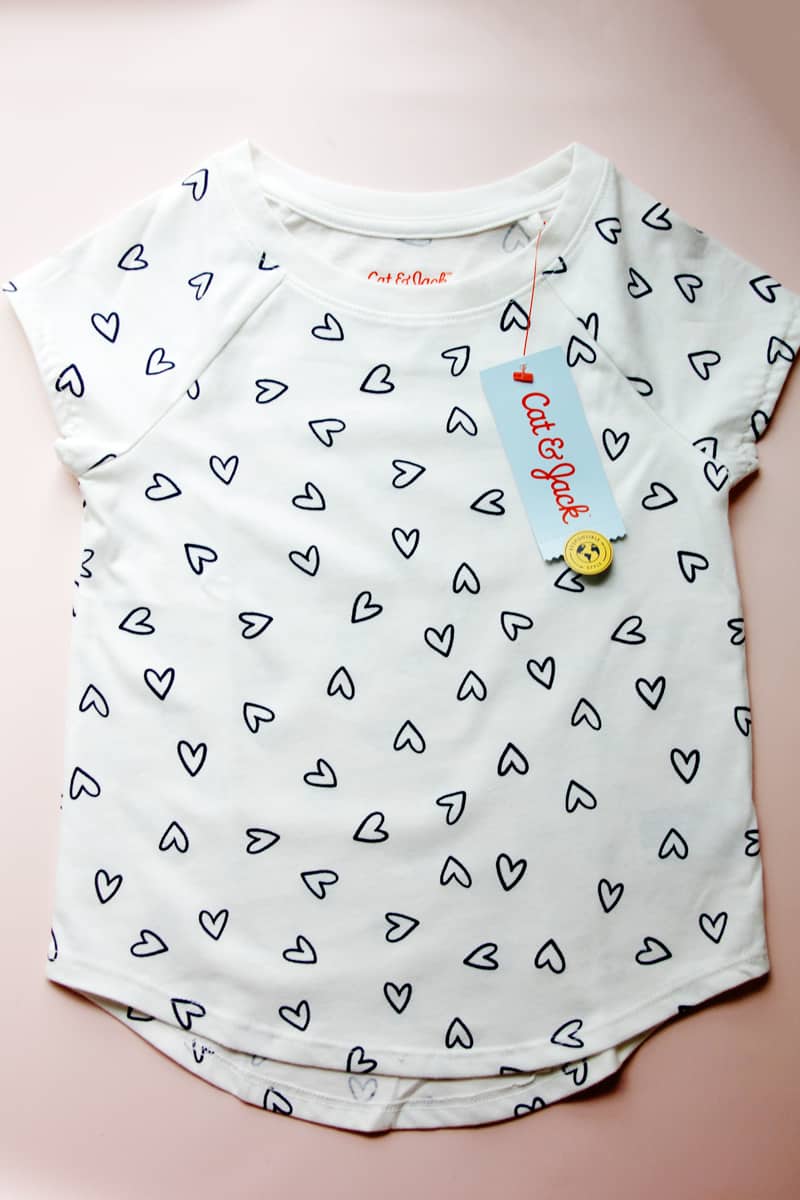 Lay shirt out and cut about 2 inches off with a rotary cutter.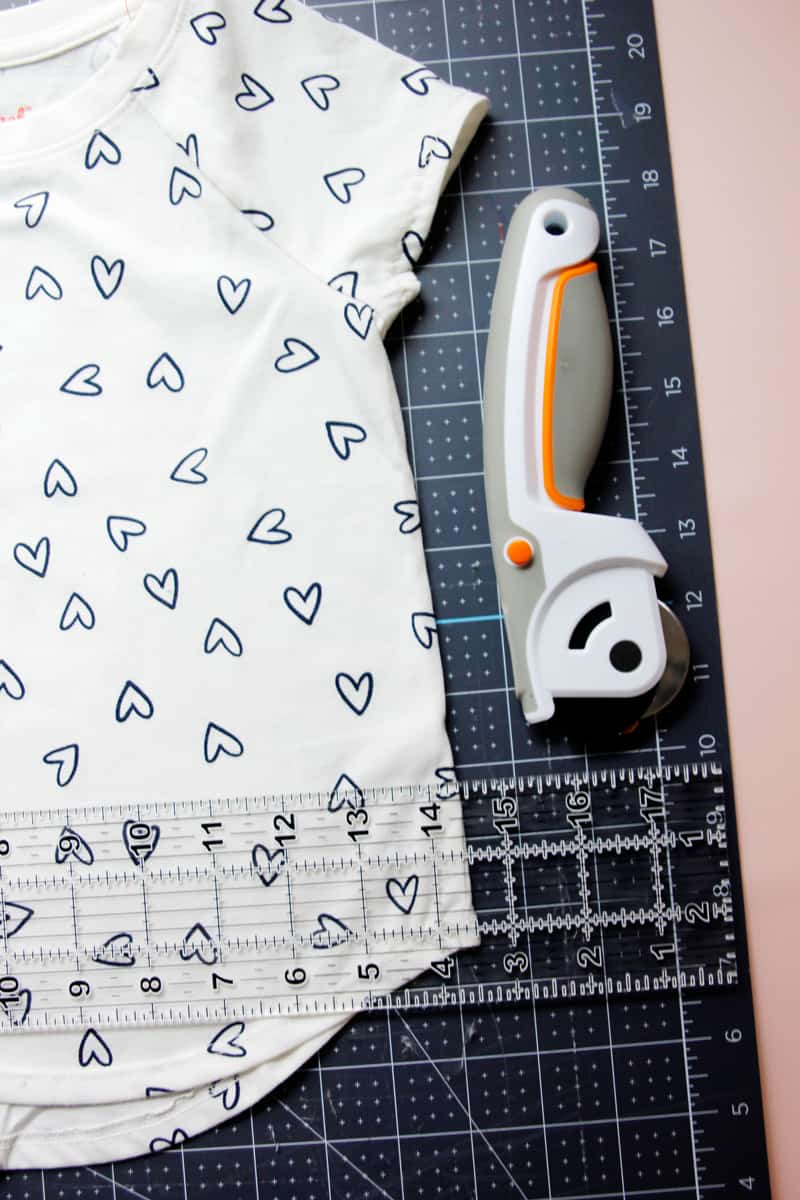 Straighten out any curved edges if applicable.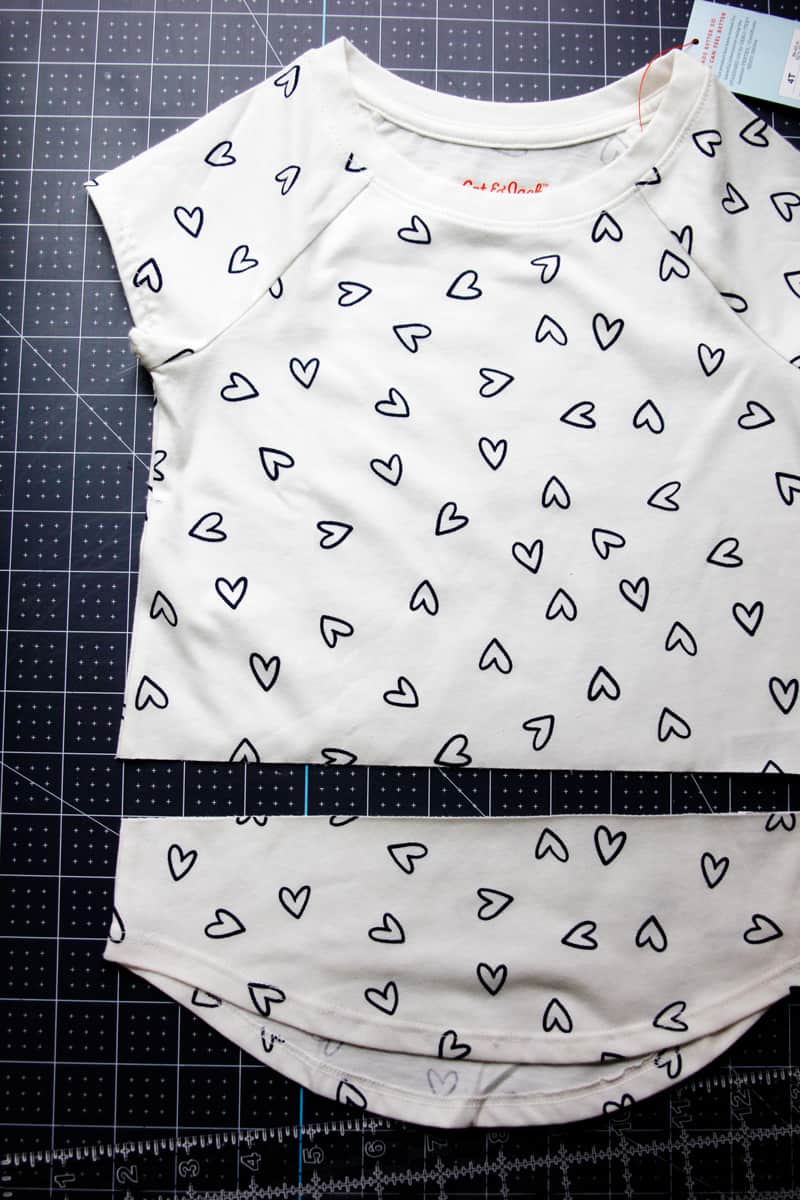 Measure across the bottom of the t-shirt and multiply that number by 2.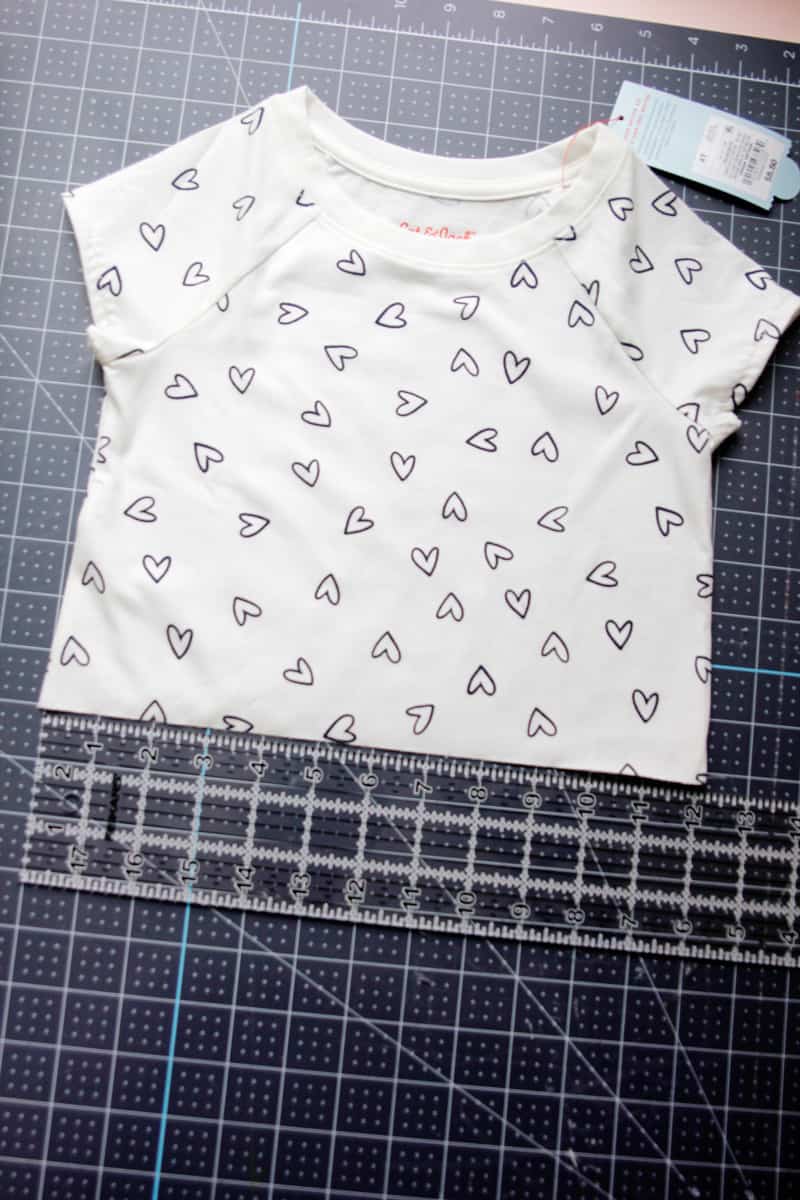 This will be your skirt width. My shirt is 12″ wide so my skirt panel width will be 24″.
Approximate Dress Length
Below I have provide average measurements from the back neck to knee for girls sizes 2-10. To decide how long to make your skirt, measure from the back neckline of the tee shirt and then subtract that number from the following:
2T – 21.5″
3T – 23″
4T – 24″
5 – 25.5″
6 – 26.5″
7 – 28″
8 – 29″
10 – 32″
Add 3″ for extra length, seam allowance and hem.
Cut your fabric using the waist x 2 measurement and length. Cut 2.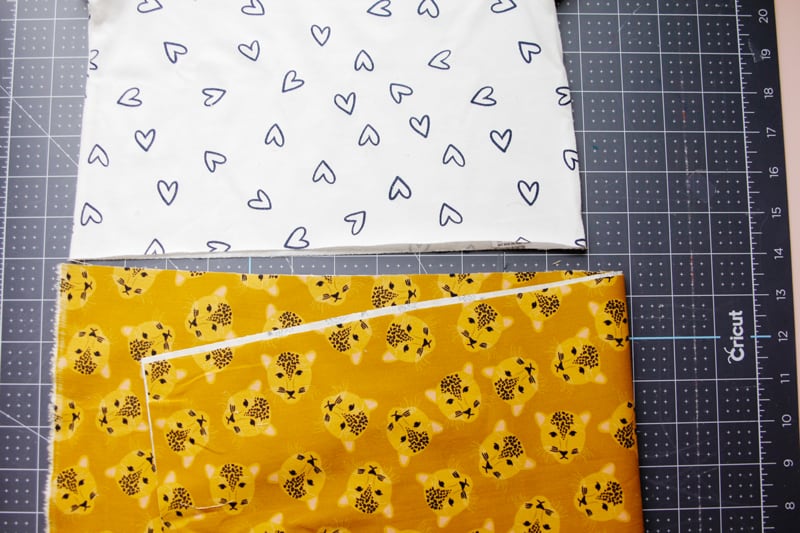 Sew skirt pieces together along the side seams with right sides together. Serge or zig zag the seam allowance.
Hem the bottom edge by folding under 1/4″ twice. Press and sew.
Gather the skirt by sewing 2 rows of basting along the top, 1/4″ and 1/2″ from raw edge.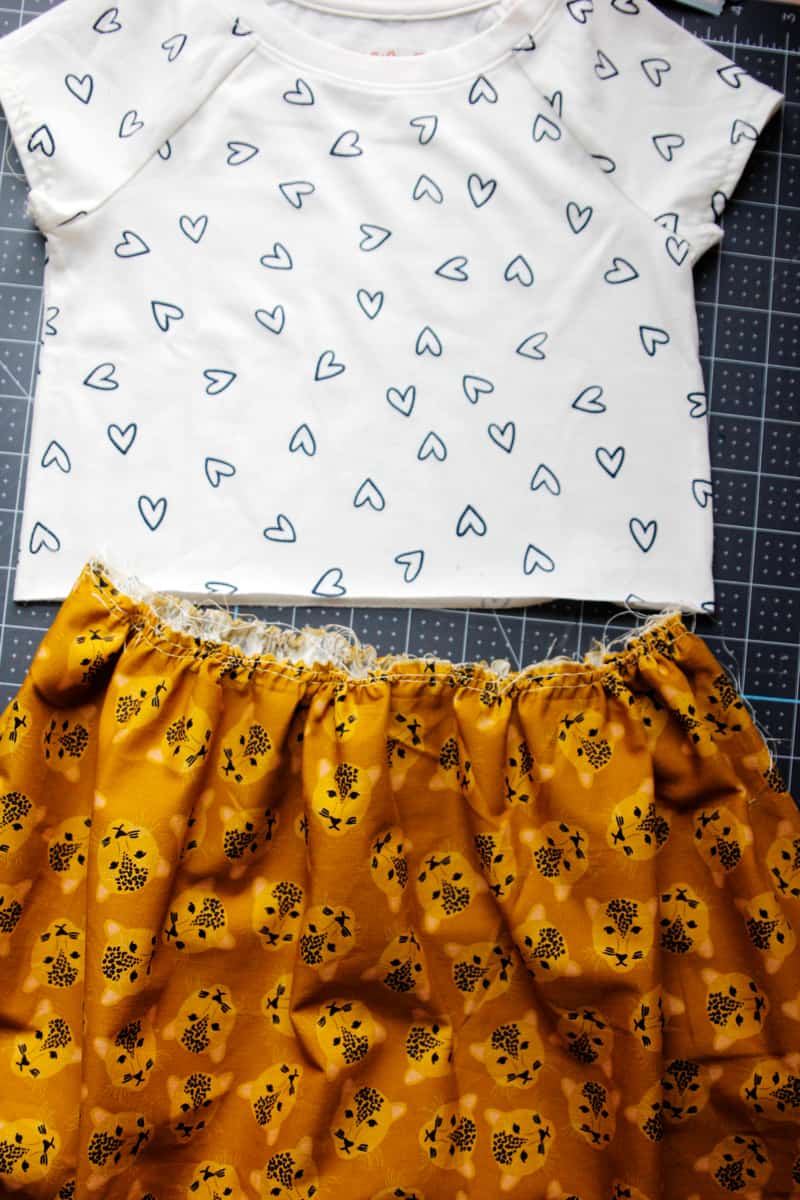 Pull threads to gather fabric until it matches the bottom edge of the shirt.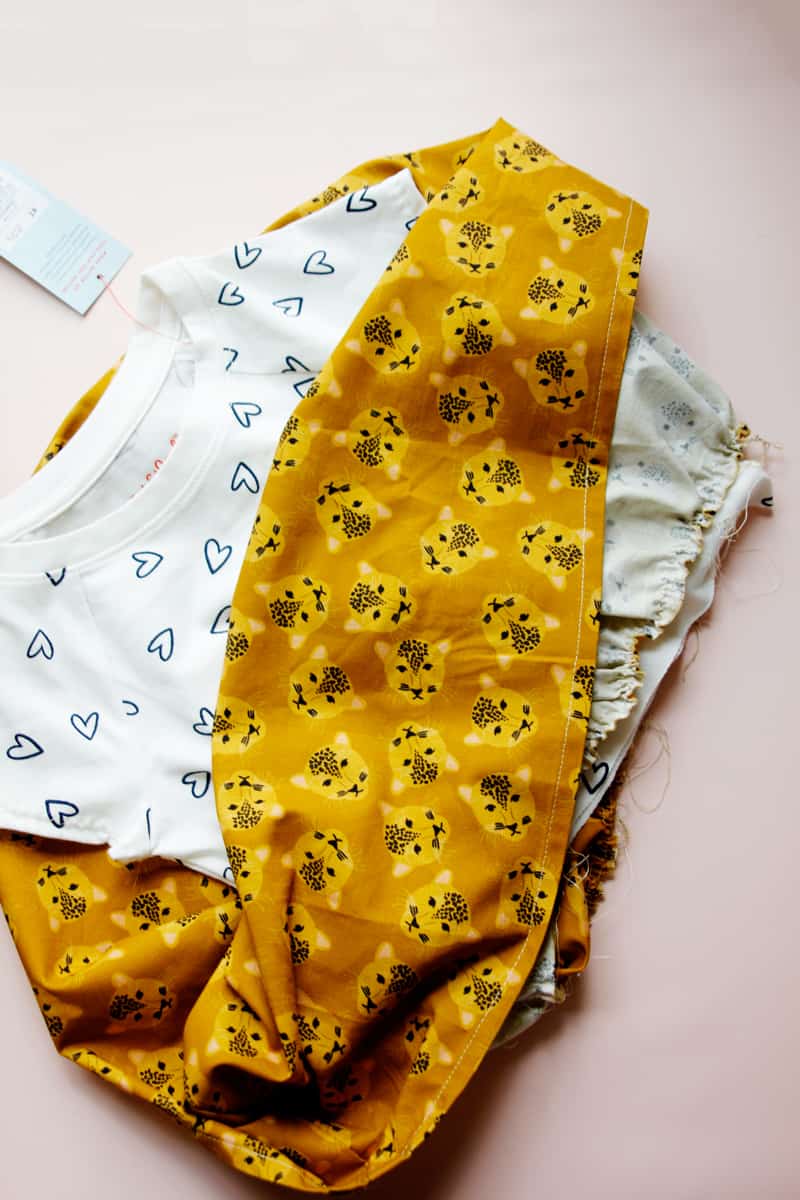 Where to ship Little Dresses for Africa
This is a worldwide organization, so there are representatives in lots of different countries ready to accept your dresses! Click below to access the shipping information on the Little Dresses for Africa website:
Little Dresses for Africa Shipping Information
More Charity Sewing Projects