I'm so excited to launch a new project this year called Sew 4 Good! Like the name implies, Sew 4 Good is organized sewing projects that you can send to charities and organizations to help other in conjunction with Pattern of the Month & See Kate Sew. Some of my favorite sewing projects ever have been sewing for charities, I love being a part of a greater whole and it fills me with hope and empathy. This month, Sew 4 Good launches with headwraps for cancer patients!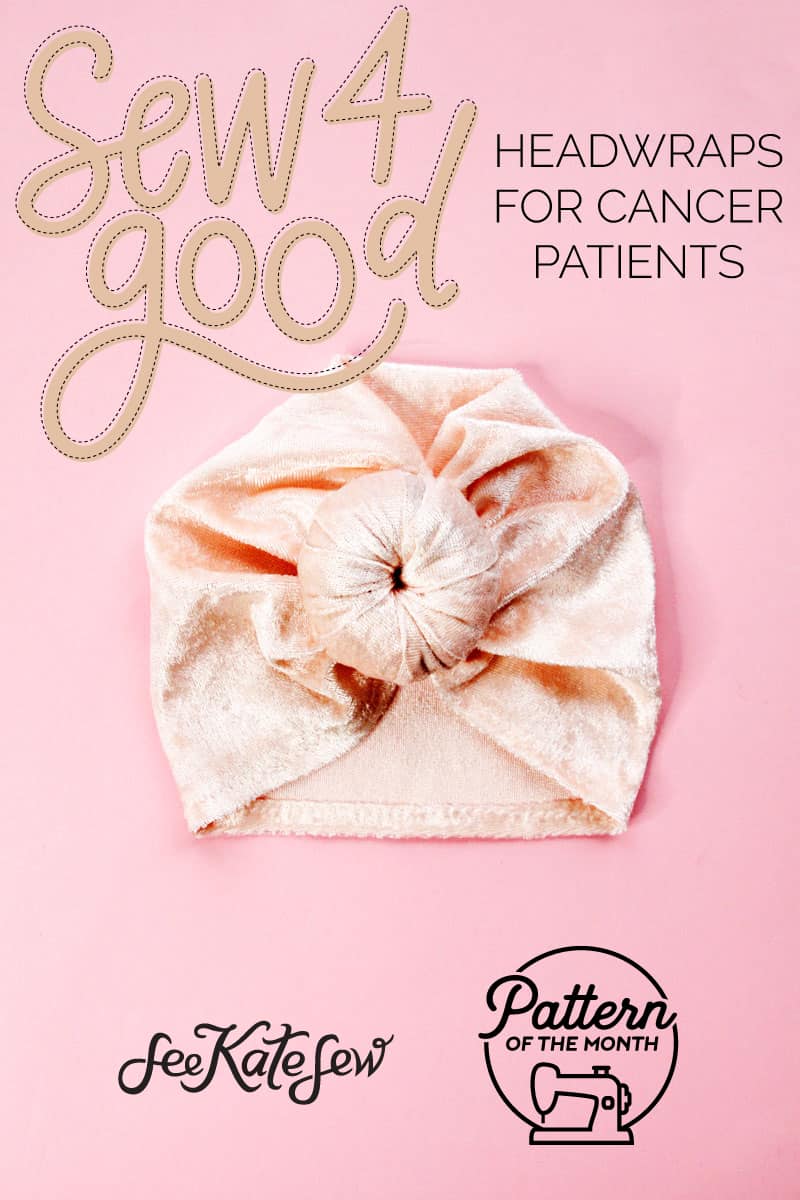 Sew 4 Good is a simple name and will encompass various organizations and charities.There is so much trauma, stress and sadness in the world and instead of ignoring it like I usually do, I have found joy in sewing with a purpose. So this will be the mission of Sew 4 Good – to add a little more good with some fabric and thread.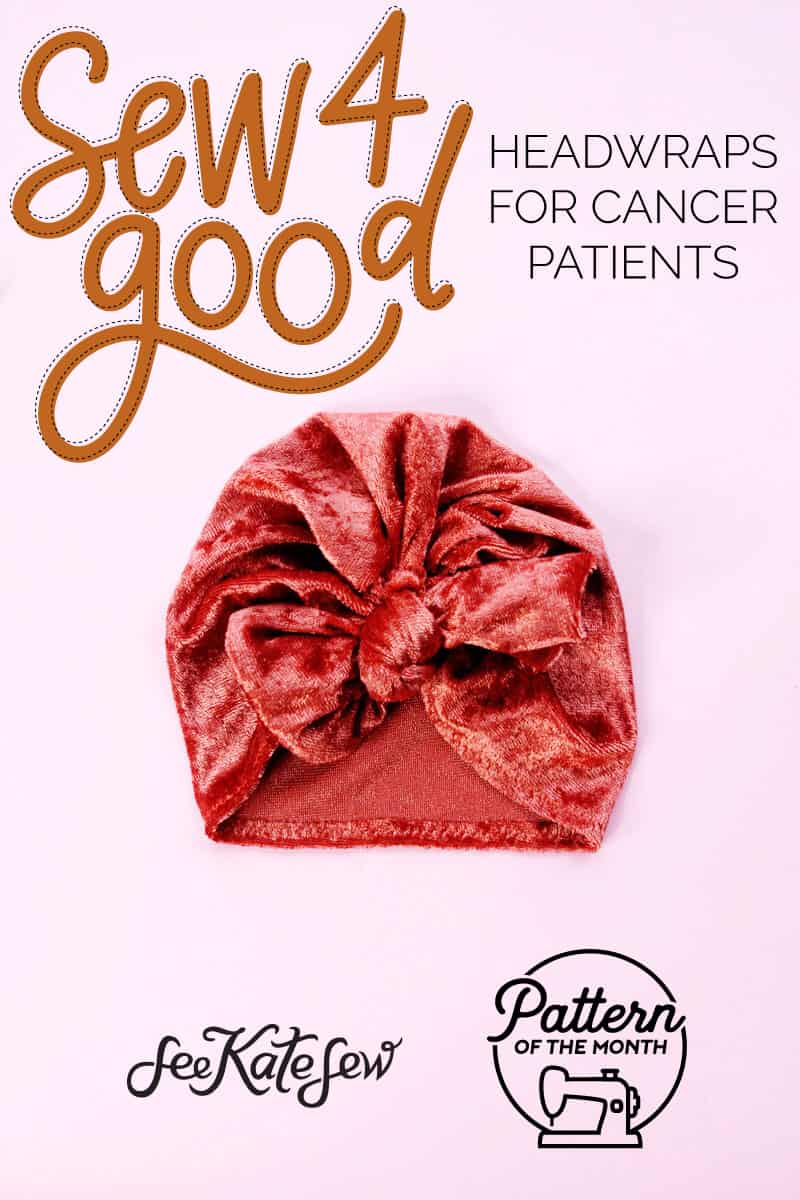 I think giving patients something beautiful to touch and use while they are undergoing potentially traumatic treatments can help them feel pretty and loved. Especially in the winter months or on days they just feel like wearing a hat! And who doesn't like touching fabric? Right! Nobody! I hope that in some small way, these projects and the fabric that they are made with will help pull someone else out of a place of sadness and into a place of hope – to remind them that people are rooting for them and to give them a piece of our fabric stashes and our hearts.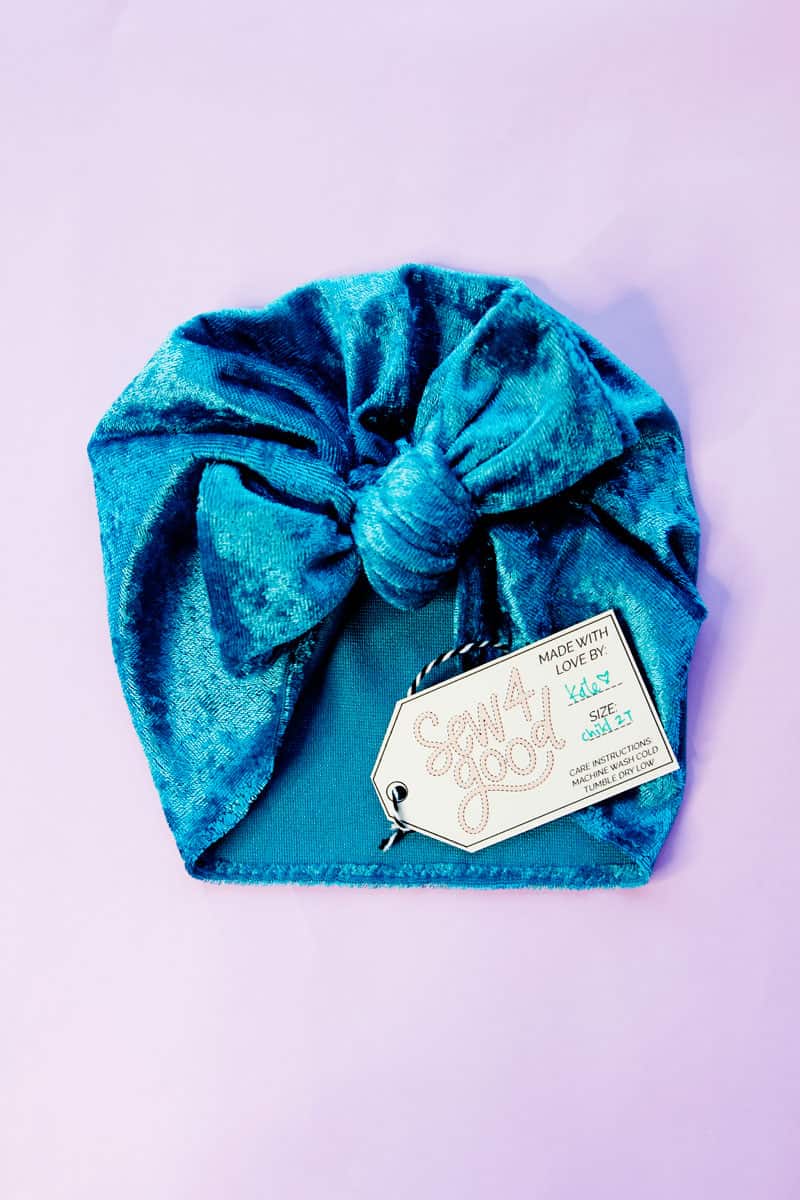 Every few months a new project will launch (with a total of 3 or 4 a year), but these will be ongoing projects so items can trickle in for everlasting good! With each new project, a new pattern will be included either on the blog or with the Pattern of the Month subscription for the month it starts.
You can bookmark this page for later, or print the tags out and start now! I have the first few planned out and I am so excited about them! In some cases I will be partnering with already established sewing charities and in other cases (like this month!) I'm just going to make one up!
You can use any pattern for these, but the Top Knot Turban Headwraps from Pattern of the Month are what I used here. There are 3 variations and you can sew any of them for a style cap that will make someone feel pretty again!

Materials for Chemo Headwraps:
Headwrap Labels – Machine Wash
Headwrap Labels – Hand Wash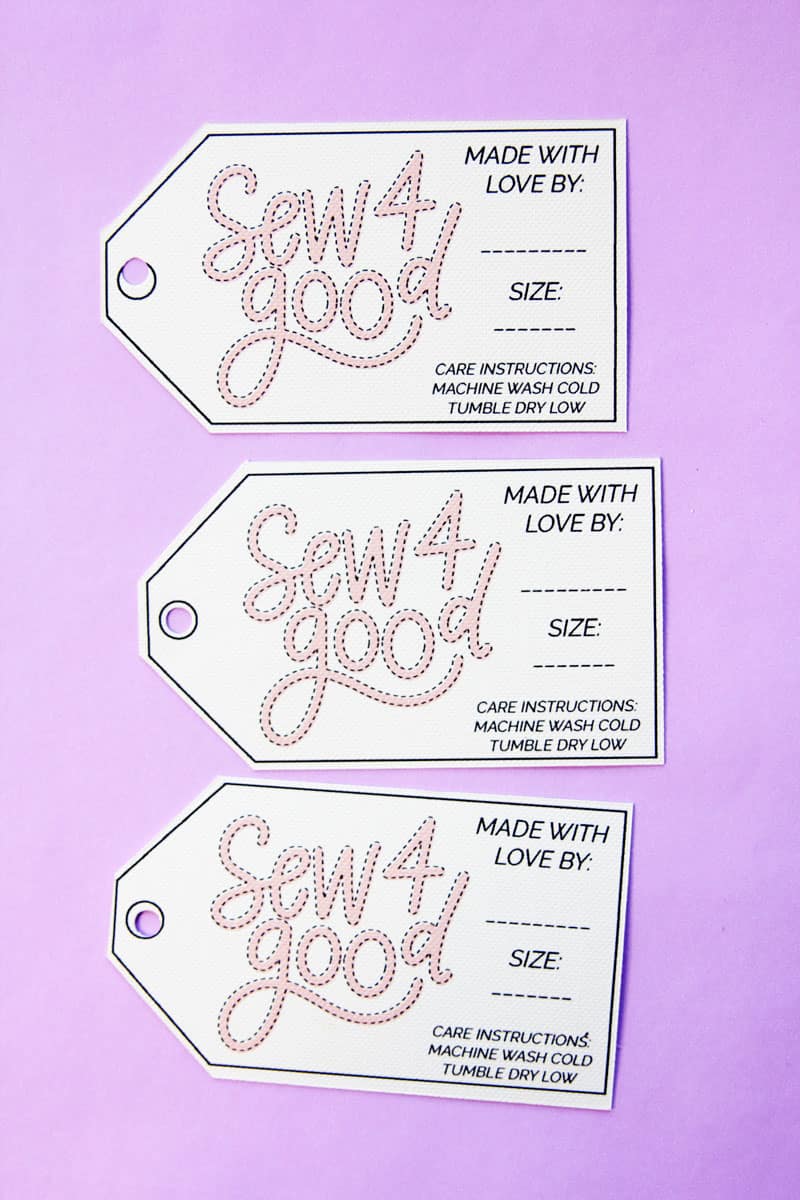 Instructions for making headwraps for cancer patients:
Make some headwraps! Use soft fabrics as patients heads can be sensitive during treatment

Use new fabric and create in a smoke-free environment
Fabric suggestions: brushed polyester knits, stretch velvet, bamboo knits, etc

Print out some tags! Print out a tag with care instructions (choose based on your fabric) and sign your name to personalize it! Card stock works best for these but you can also just use regular paper!

I attached my tags with a needle and thread, but you can also just put it in the bag with the headwrap.

Stick your head wraps in an individual plastic bag (ziploc or poly bags) and send them in!
For this project, you can call your local cancer treatment center and ask if they accept turban head wraps or give them directly to a friend in treatment. OR I've arranged for a few cancer treatment centers to receive your head wraps, you mail them to one of the clinics listed below:
Huntsman Cancer Institute
Volunteer Services
1950 Circle of Hope
Salt Lake City, UT 84112
Phoenix Cancer Institute
9700 N 91th St.
Ste. A-115
Scottsdale, AZ 85258
Maritza Nassif
Dana-Farber Cancer Institute
450 Brookline Ave
Boston, MA 02215
Join the See Kate Sew community Facebook group to tell us how many you sent to add to our group tally!
If you have an idea for a Sew 4 Good project, or would like your hospital/charity listed for headwrap donations, email me at hello@seekatesew.com