I made this upcycled slouchy beanie in October and put it in the "post-partum post queue" and now looking at the photos is making me sad! My little guy looks like such a baby in these. It's funny how having a new baby will make your toddler seem like a five year old!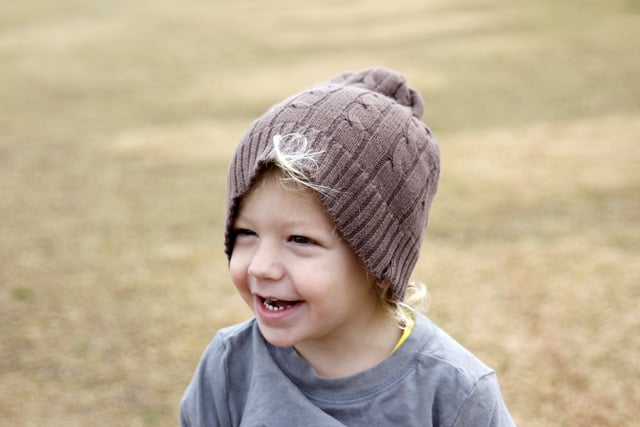 Anyways, he wears this hat very rarely because he always pulls it off. But if it's cold enough he'll keep it on. It's super easy to make and there is a free pattern piece, too! I used an old tshirt and an old sweater to make two hats. One has a big tshirt pom!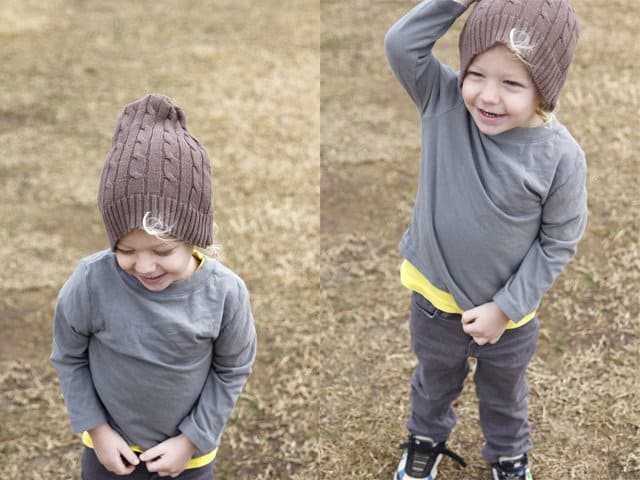 This tutorial is so easy and is a great sustainable sewing project! Use an old sweater or t-shirt with a hole or a stain to give it a new life as a winter hat. Use other parts of the sweater to make these sweater mittens to keep extra warm!

Upcycled slouchy beanie materials:
old tshirt, sweater or 1/3 yard knit fabric
The fabric you use it up to you, just make sure it has stretch of about 30-50% or more for a comfortable and cute winter beanie! Use scraps from a knit sewing project or raid your stash.
Upcycled Winter Hat Instructions
Cut out two layers of the pattern piece. Line the bottom up with the hem of your old shirt.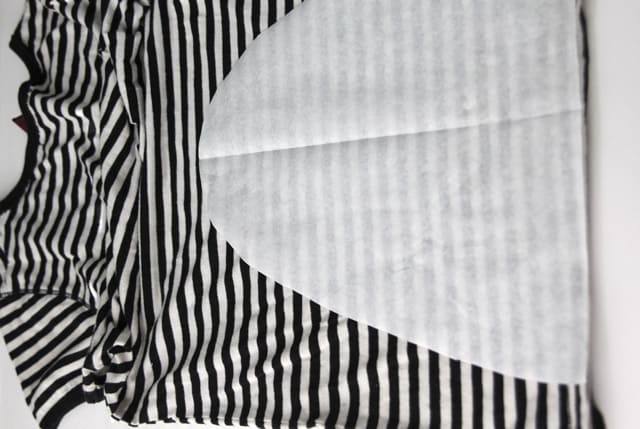 Pin together with right sides together and sew the curved edge.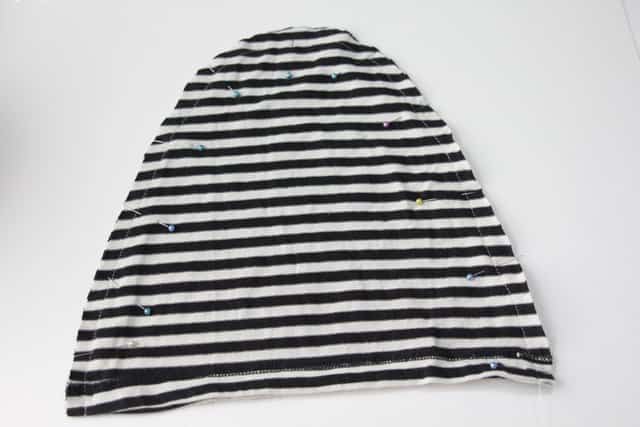 To make the pom for the top, cut the rest of your shirt or sweater into 1/2″ strips.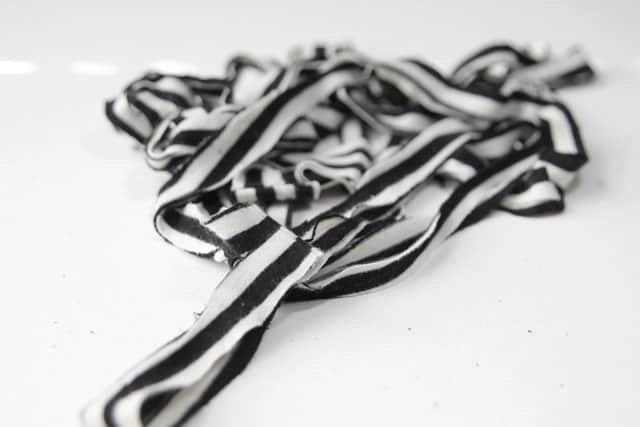 Wrap the strips around something sturdy, such as a piece of cardboard. Then tie them in the middle.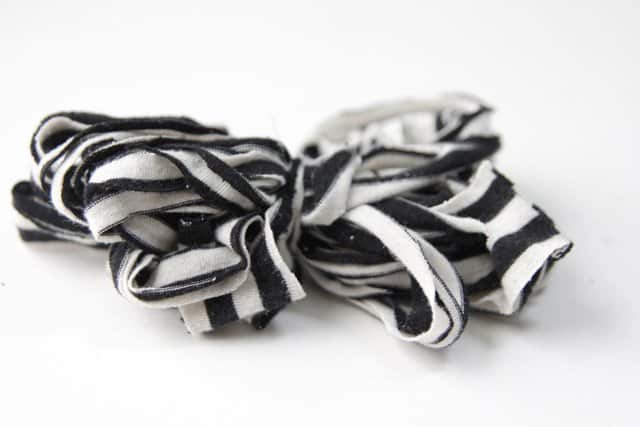 Cut the ends and hand stitch the pom to the top of your beanie.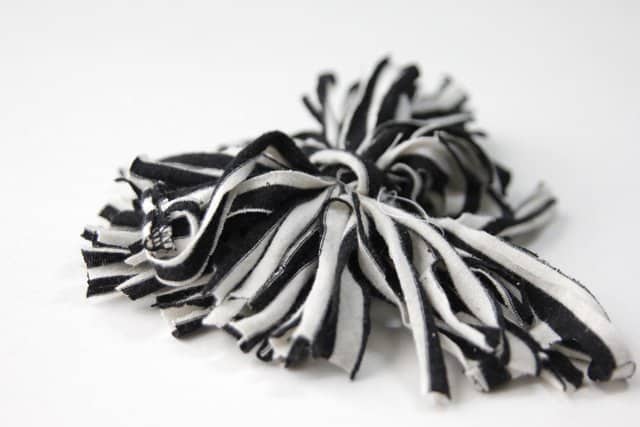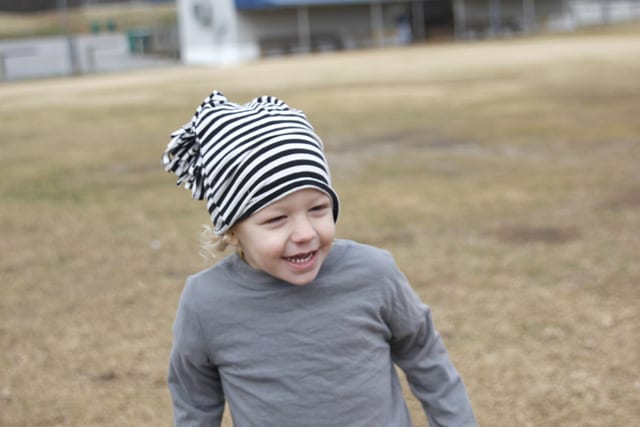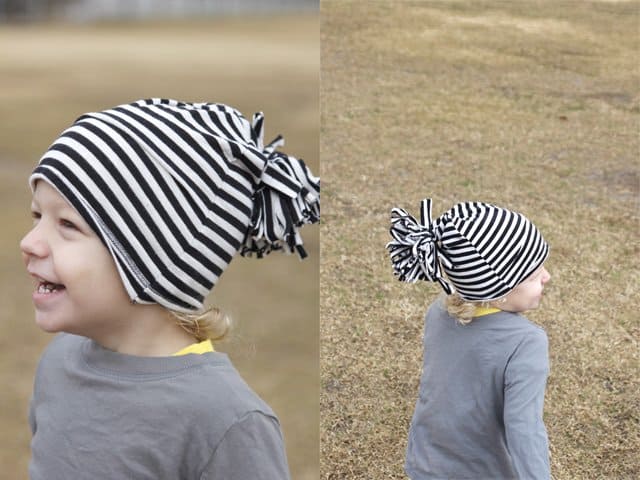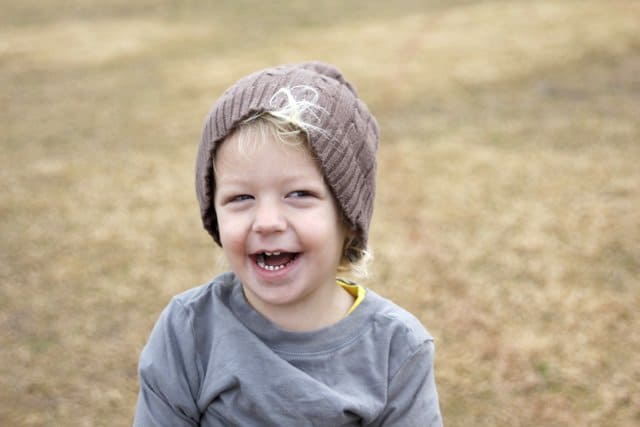 Stop growing baby boy!
See you later for a giveaway!!