I'm really excited to tell you about this new Sew4Good Project: Quilts of Valor! Quilts of Valor is an established organization that provides patriotic quilts to veterans and they are always looking for sewers! So here is a post with all the Quilts of Valor info, including how to get started, quilt requirements, fabrics to use, pattern links and more!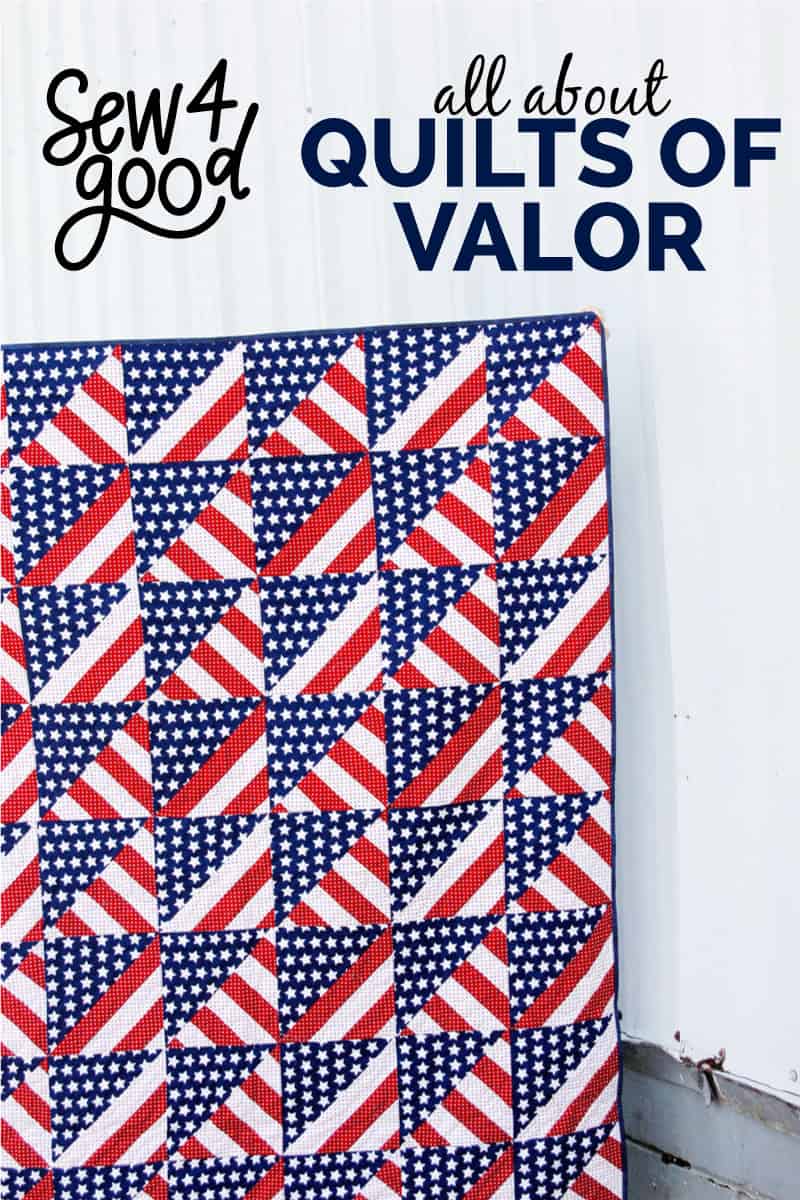 Quilts of Valor was started by a mother who noticed her son struggling with PTSD after returning from military service. A quilt may not cure PTSD but the love and appreciation that is stitched in a specially made quilt can make a small difference. You can read more about Quilts of Valor's mission here.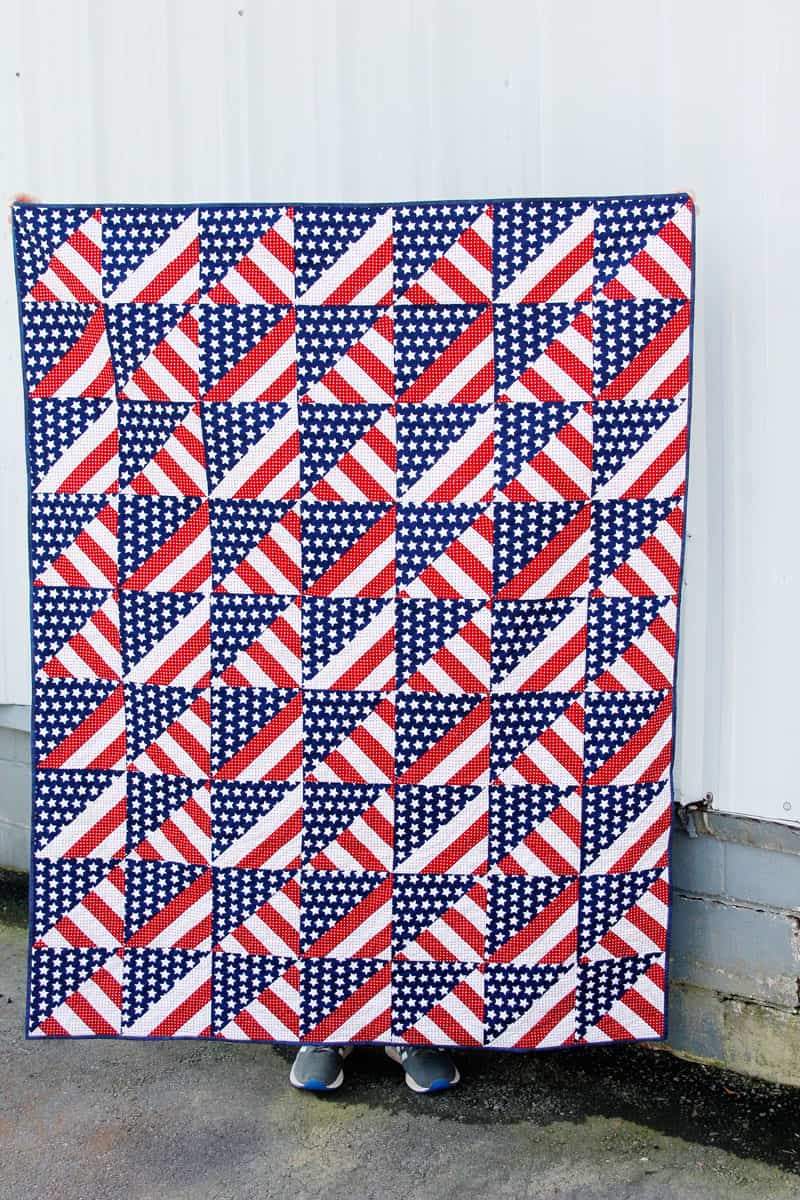 Quilts are often heavy in my experience and add a layer of physical weight to the body which has also been shown to help anxiety. Who doesn't feel good with a homemade quilt to snuggle!?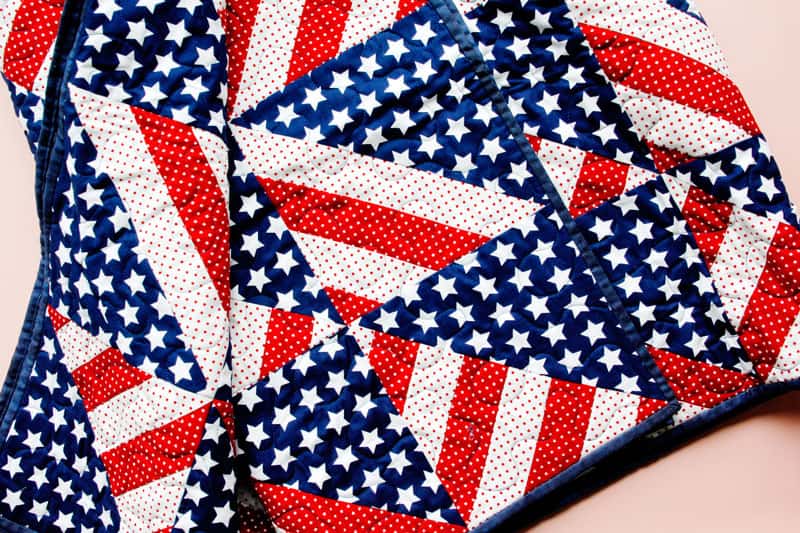 I think sewists are some of the most loving people and we usually show it by giving our homemade things away. This is an awesome chance to show appreciation to a veteran and the perfect summer sewing project!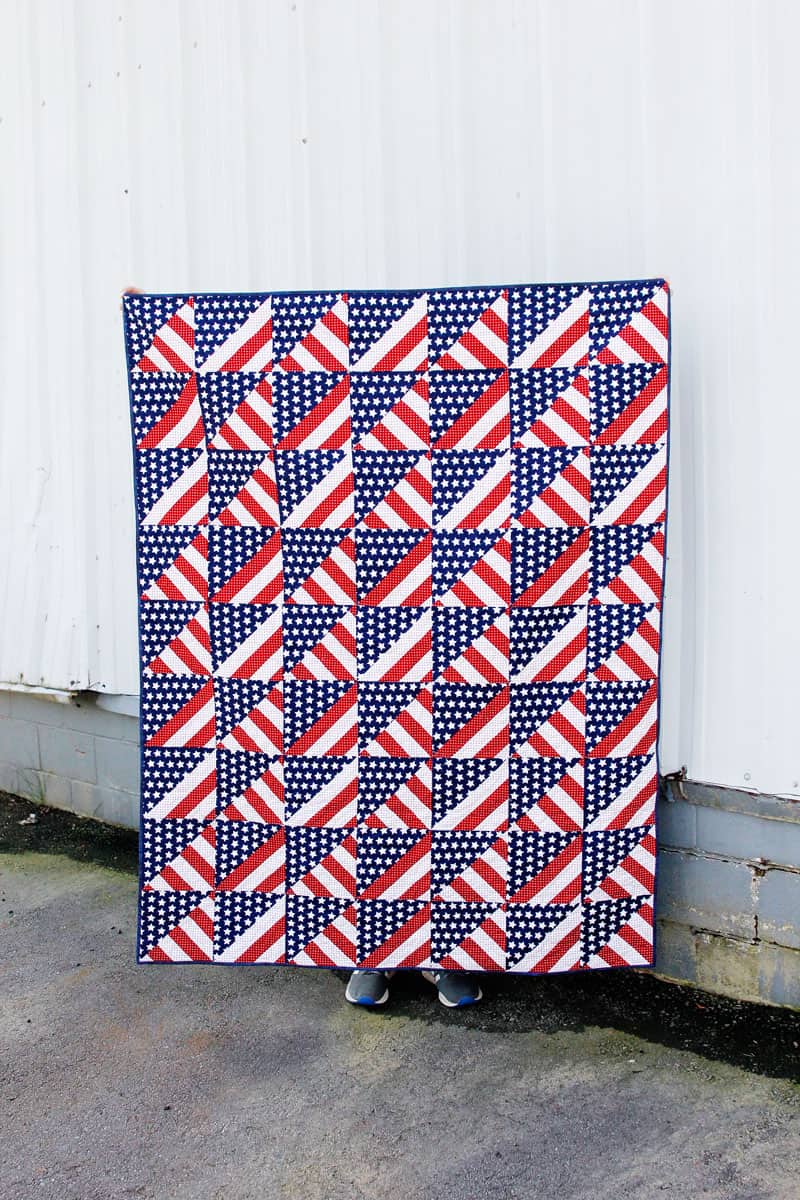 You can choose to give your quilt to someone you already know, or have Quilts of Valor match you with a vet. I love the human connection that we can create through sewing and this organization makes it so easy to participate.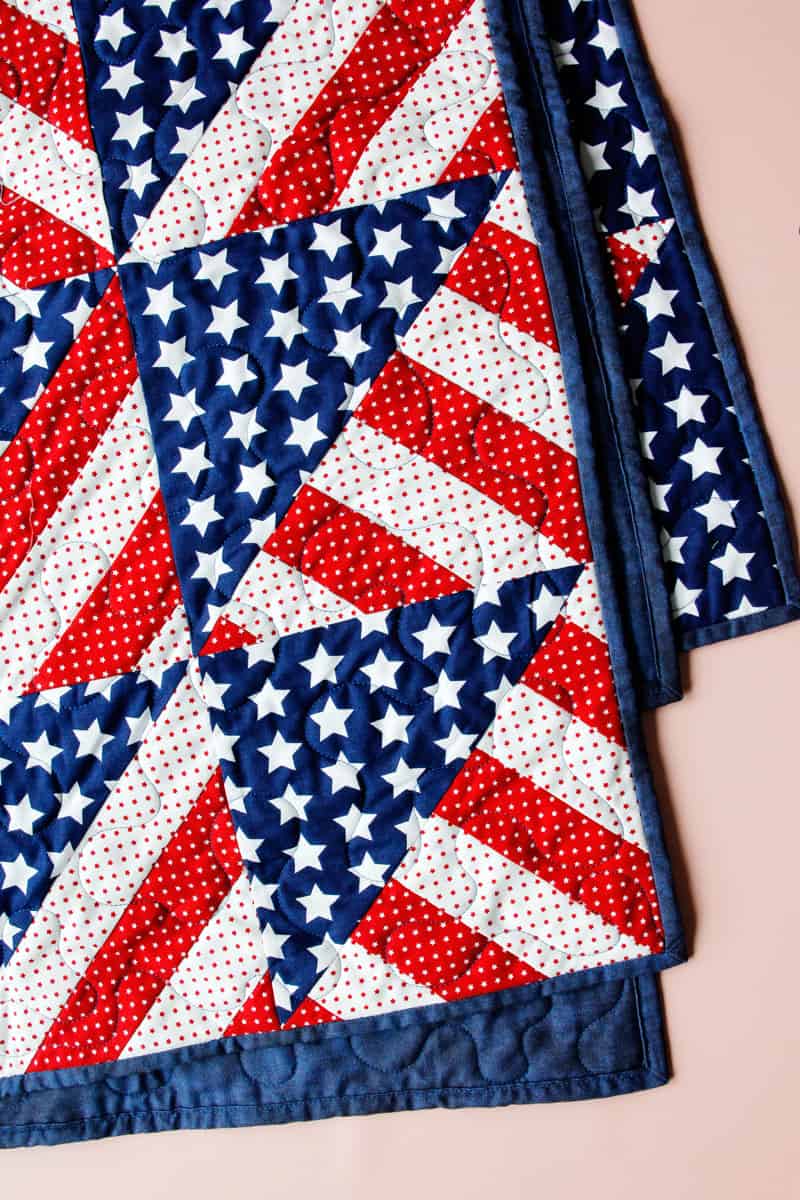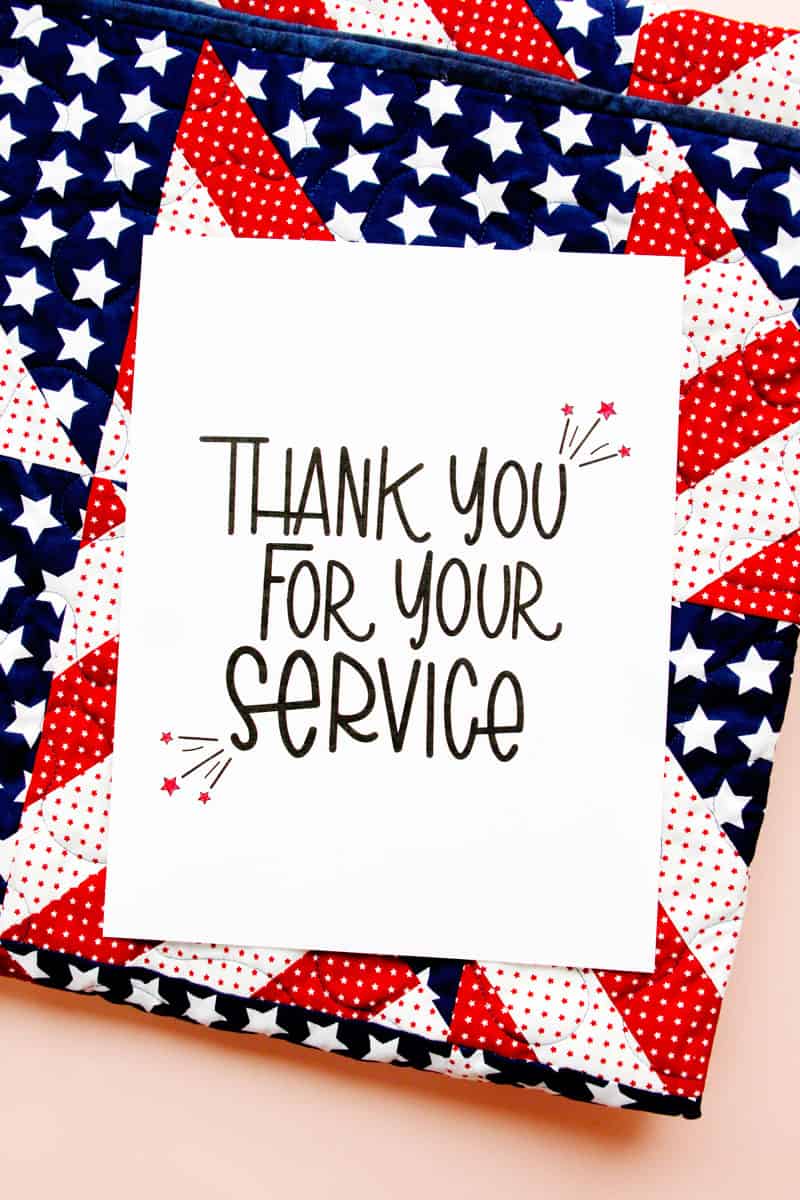 The Americana quilt is a really quick sew and 2 of the sizes included meet the Quilts of Valor requirements (the throw and twin sizes). We are sending this to a special veteran and hope it brings comfort! This quilt shown is the Americana quilt in throw size, which is about 56″ by 72″.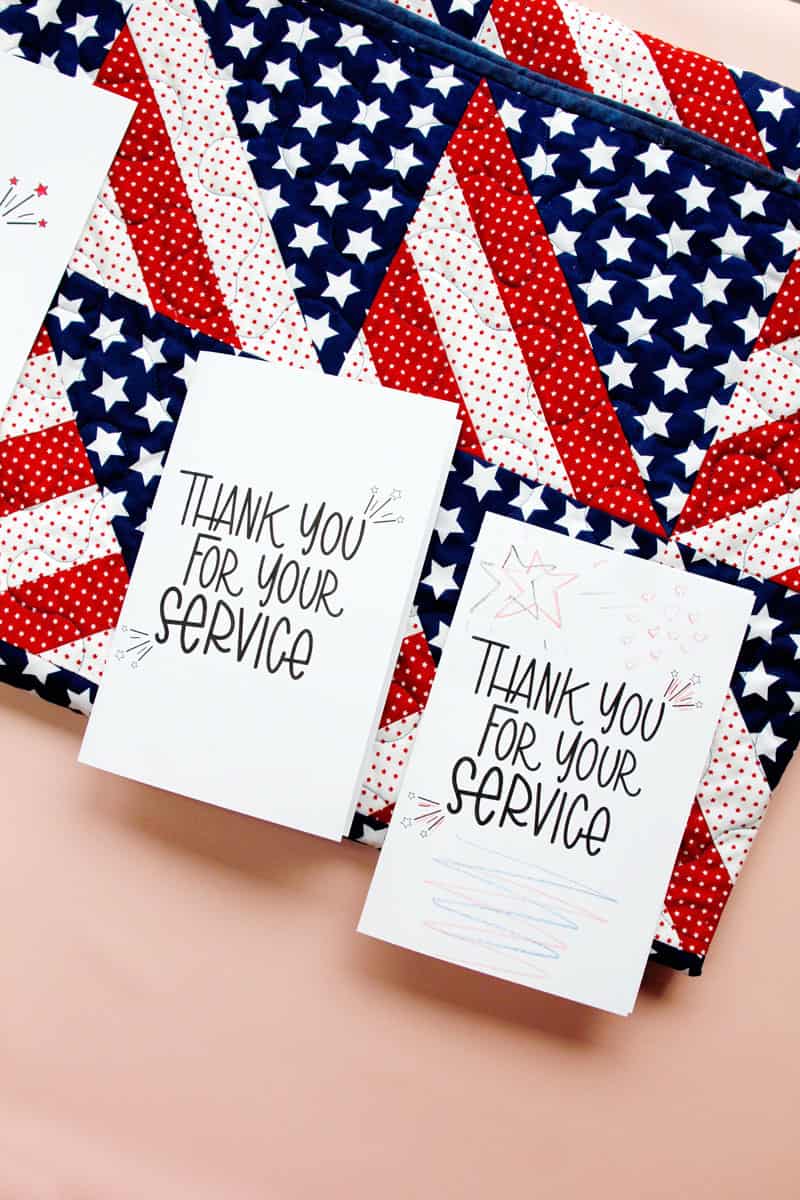 This post also includes a free download that says "Thank you for your service" to include with a quilt. I had my kids color all around it and we wrote a message on the back. You can download this print in 8″ x 10″ or formatted as a greeting card.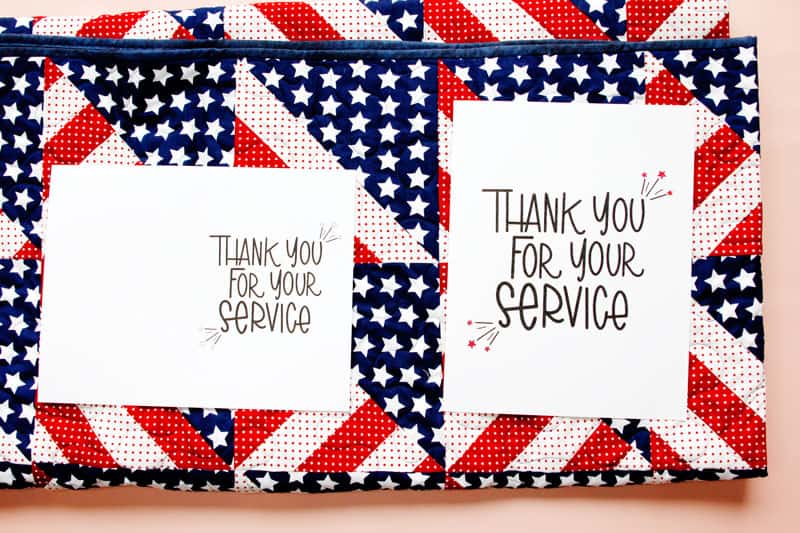 Click the purple button below to download. If you are already signed up for the email newsletter, enter your email again and you will be taken to the download page.
Quilts of Valor Quilt Requirements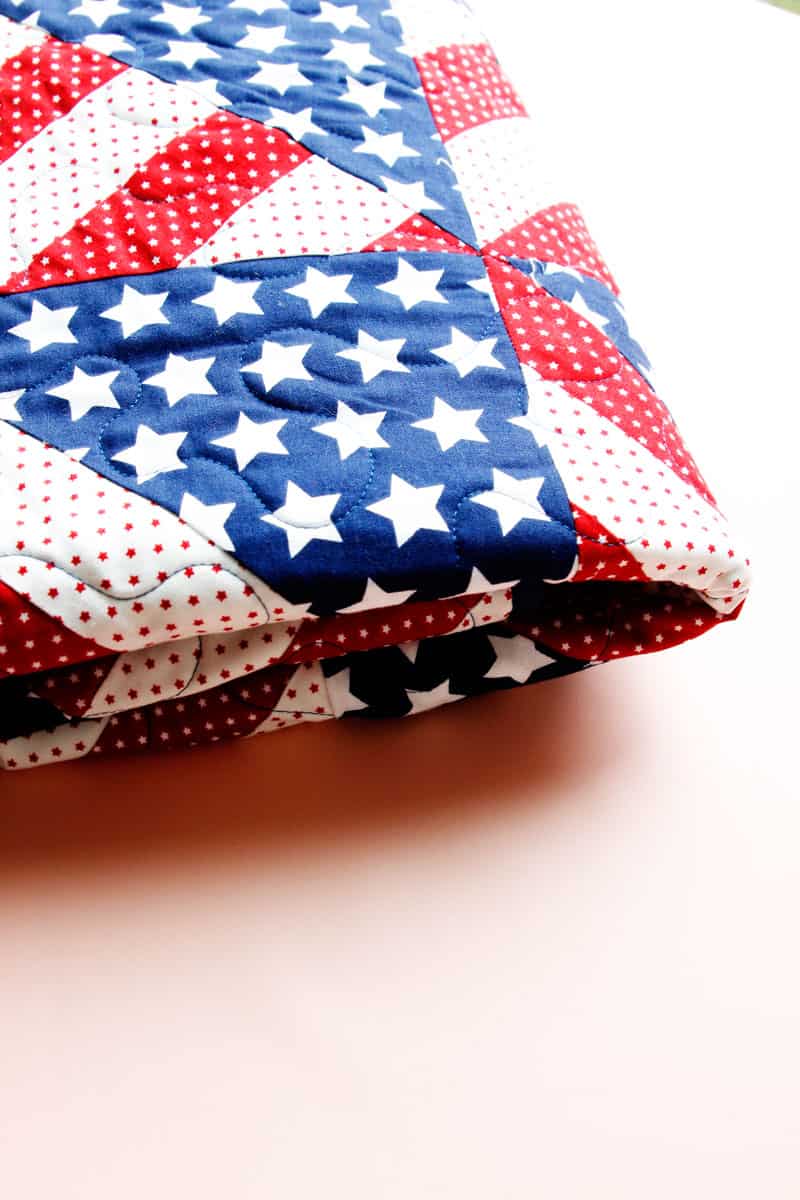 The main requirements are for fabric type and quilt size. Fabrics should be patriotic in nature. I used some really cute star fabrics for mine from Riley Blake Designs, listed below.
Good quality 100% cotton is suggested. High quality cotton is available at local quilt shops and online shops like Fat Quarter Shop, Etsy and Fabric.com. Most big-box craft stores carry a lower quality quilting fabric, sometimes with polyester blended in, so be sure to check fiber content when purchasing.
Americana Quilt Fabrics
More great patriotic fabrics
108″ wide backing fabrics
These backing fabrics are already 108″ wide (typical fabric is 44″) so you don't have to piece the back of the quilt. The backing fabric can add an extra design or pick a solid that matches.
Quilts of Valor Label Requirement
One unique requirement is a special label that shows the quilt is made for Quilt of Valor. You can purchase labels on Spoonflower or create your own with a permanent ink pen like the Sakura Pigma Micron Pen.
See quilt label requirements here.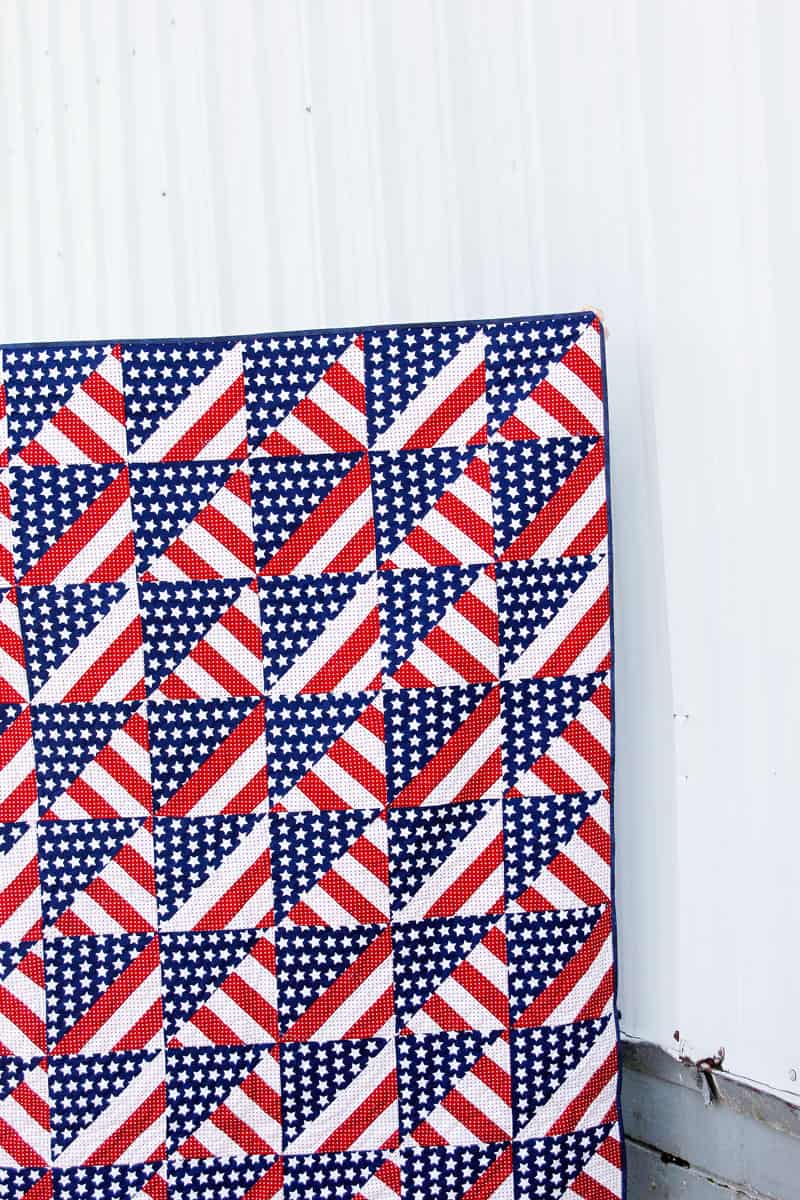 Quilts of Valor Size Requirement
The ideal size for a Quilts of Valor quilt is 60″ x 80″ but you can choose a pattern between 55″ x 65″ and 72″ by 90″.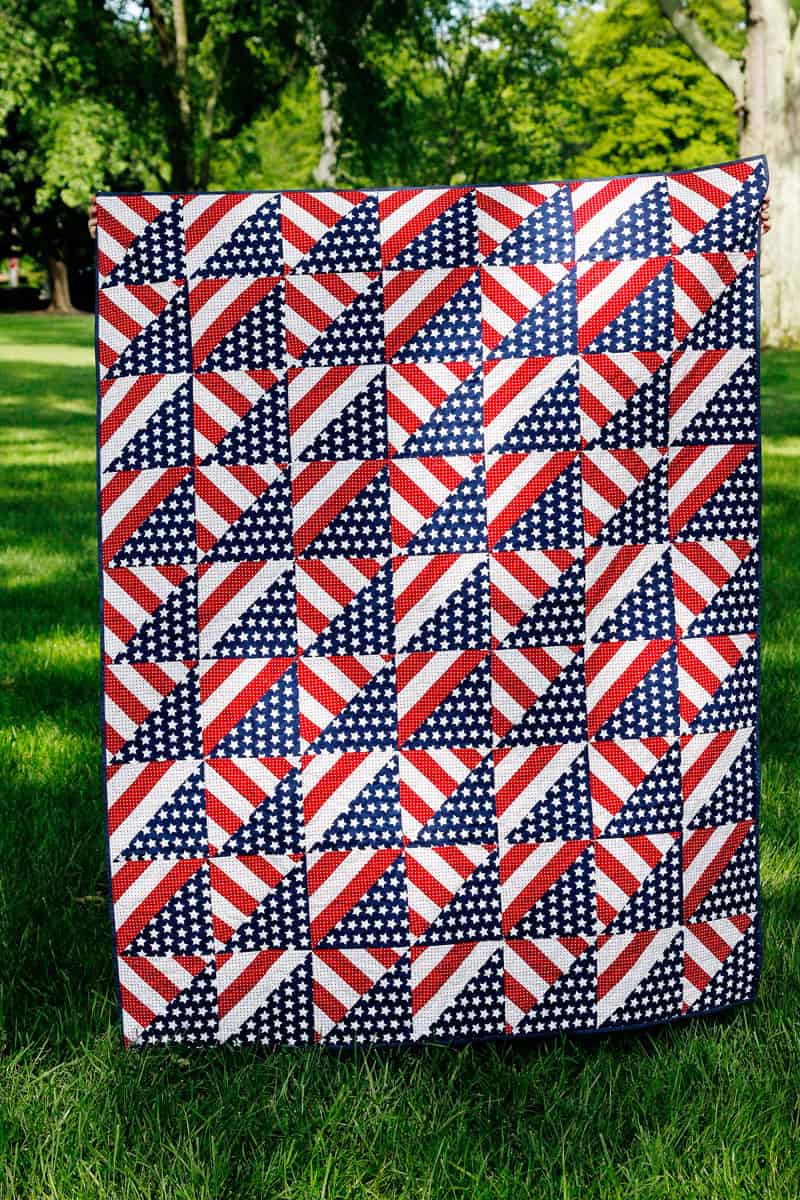 Quilts of Valor Patterns
You don't have to use any specific pattern for this project but the overall theme should be patriotic. The Quilts of Valor website has a few suggestions on their site, but I wanted to list a few more that I love so you have lots of options. These are a few pretty quilts that are either flag-themed or will look awesome in patriotic fabrics: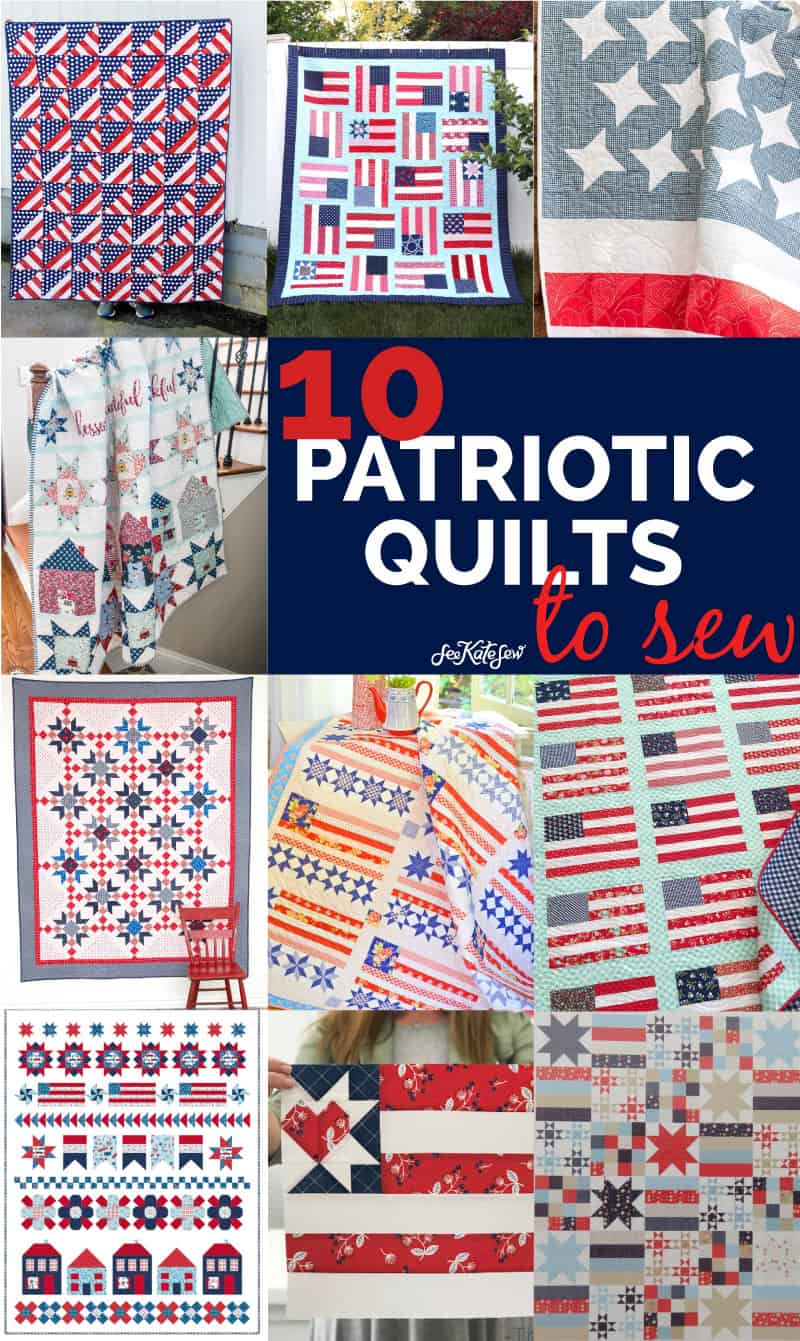 See more Sew4Good Projects HERE!