I love making all sizes of quilts but I often forget the right size for the quilt I need. So I created this printable standard quilt sizes chart that also includes a range for quilts from crib quilt to king size!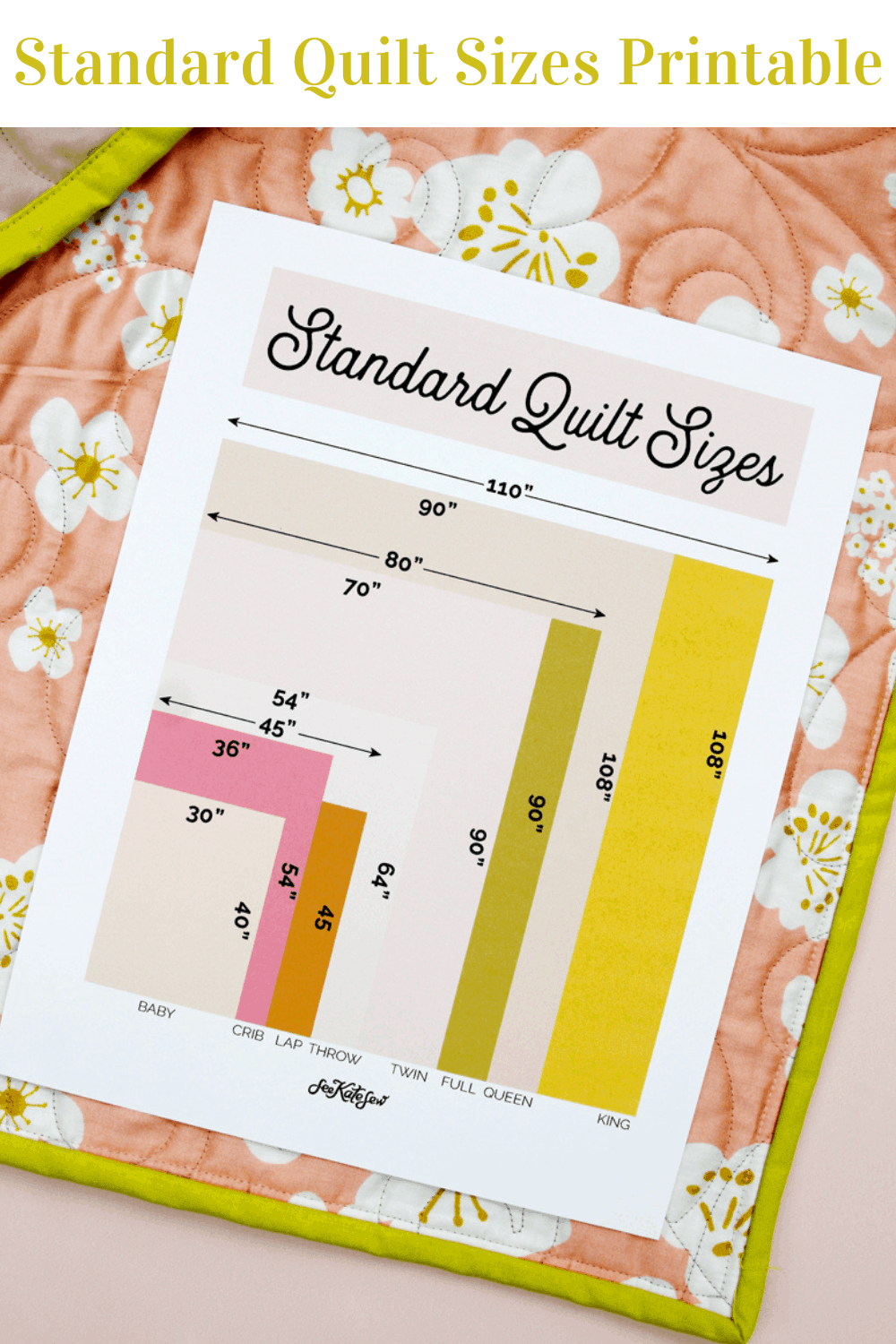 Want to learn quilting basics? Sign up for my video course, Learn to Quilt! The course is full of tricks for perfect points and straight squares, giving you a solid foundation as you begin your quilting journey!
Read more about Learn to Quilt here!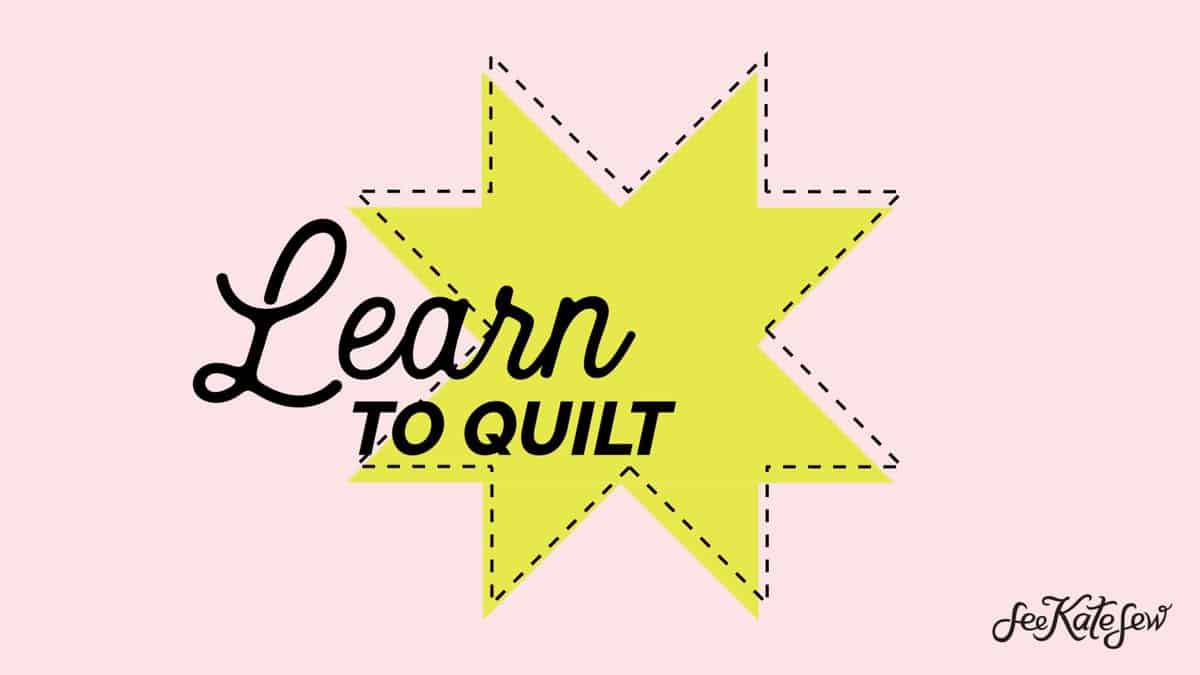 These printables are pretty enough to put on your sewing room wall for quick reference! Print them out on nice paper for a great gift for quilters. Most pre-cut batting comes in similar sizes so creating different sizes is easy.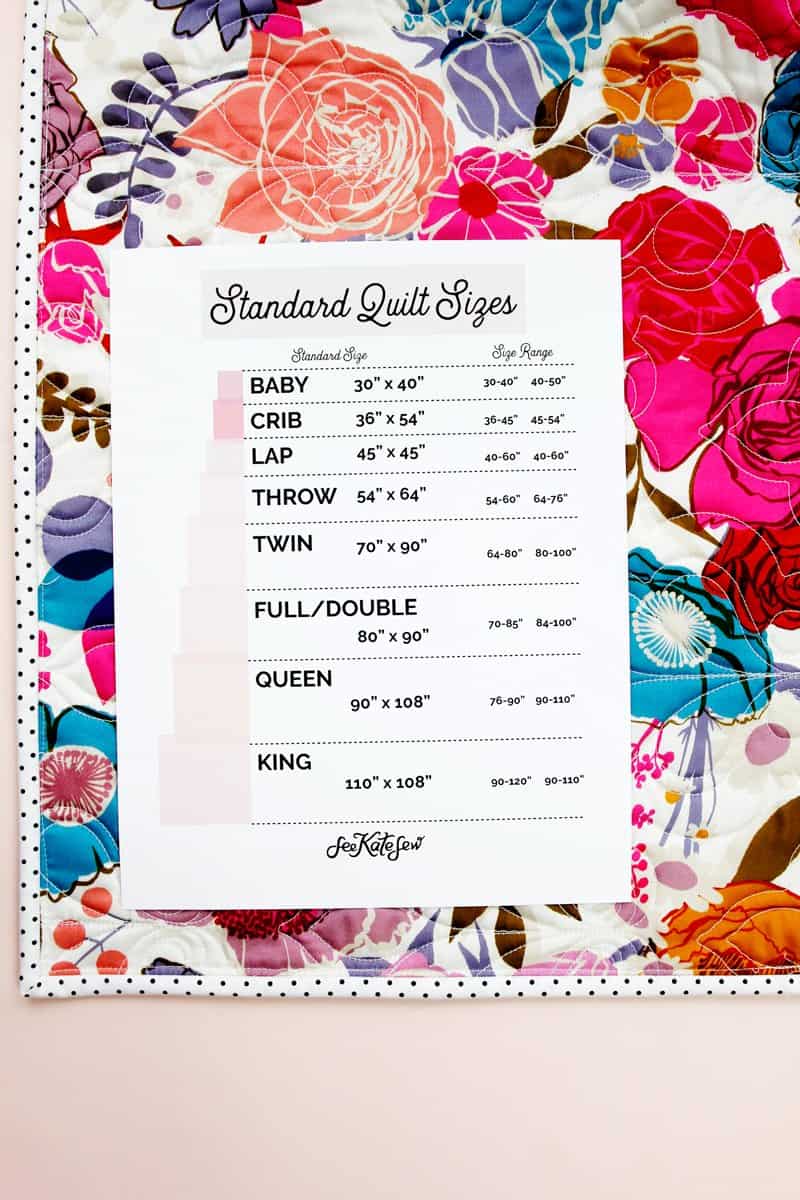 You can make your quilts however big or small you want, but these quilt measurements are handy when you are sewing for a specific purpose, such as for a new baby or a twin size bed! Use your own personal preference with these charts for your homemade quilts.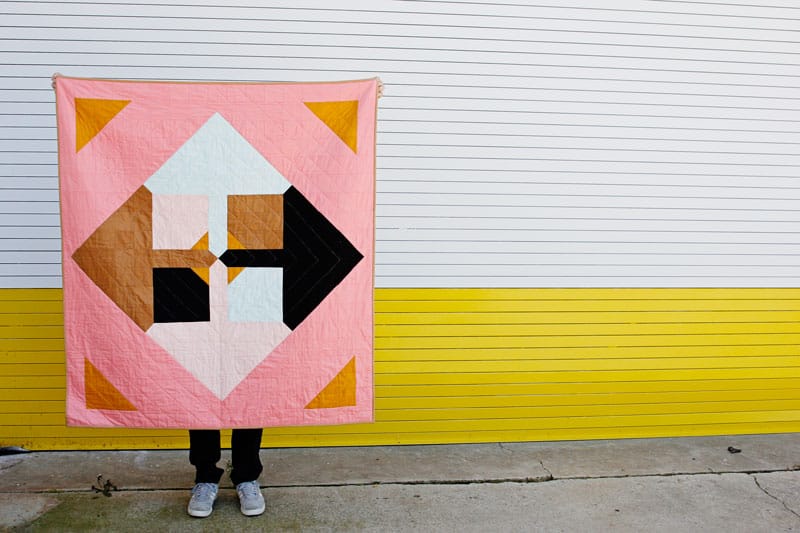 The Banff Quilt Pattern in Throw Size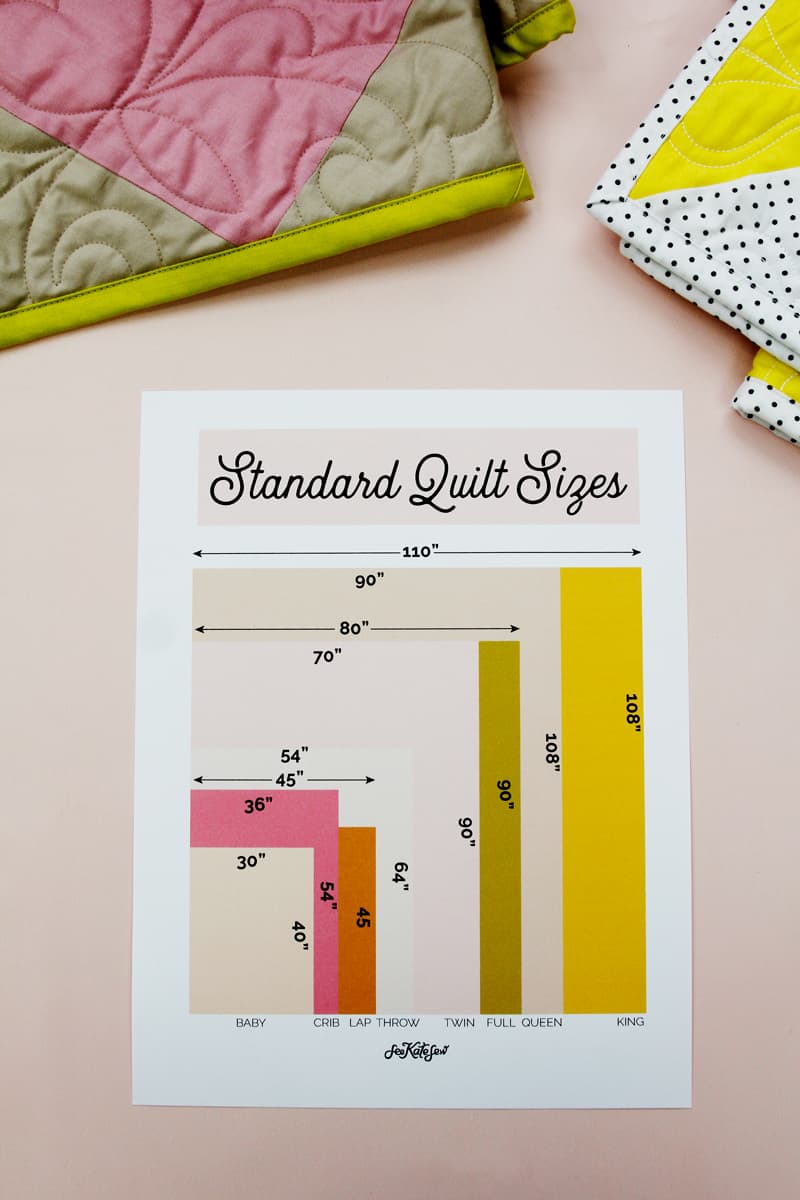 This chart includes 8 typical quilt sizes: crib, baby, lap quilt, throw, twin, double/full, queen and king. Each includes width and length measurements for help in choosing your quilt size.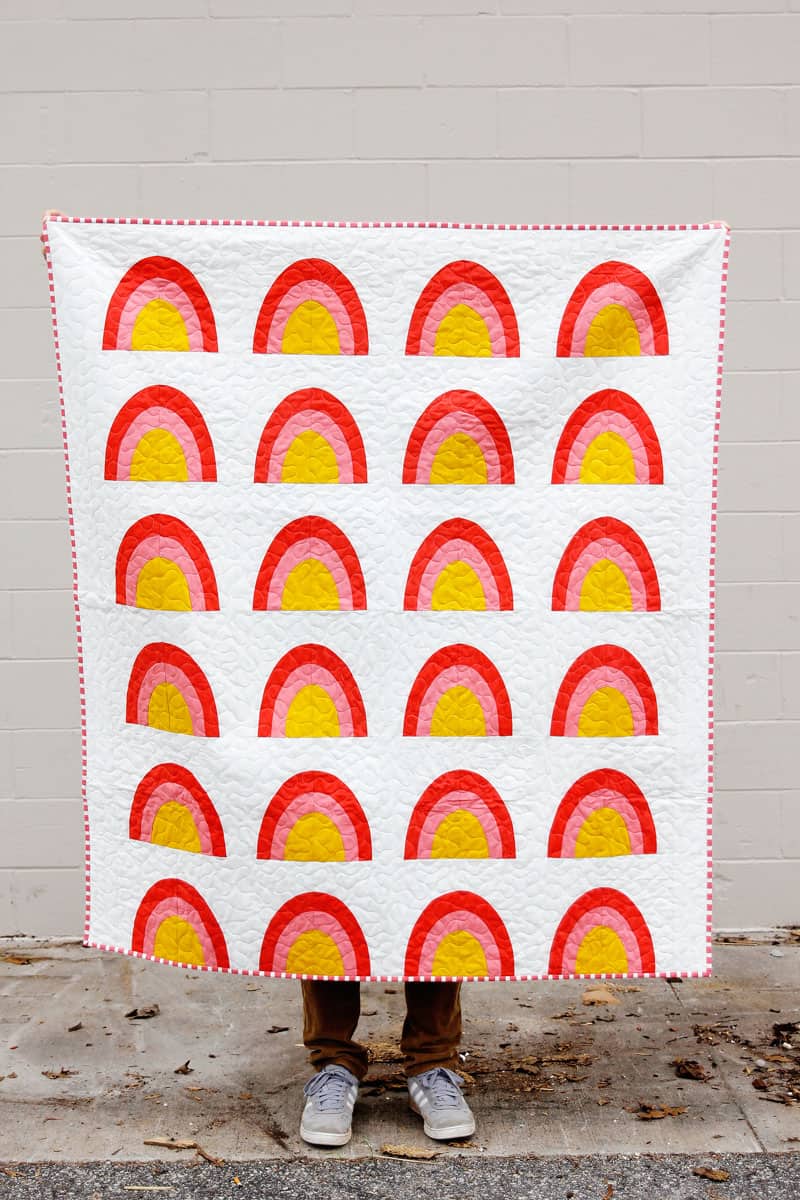 The Rainbow Block Quilt in throw size
Quilt Sizes Dimensions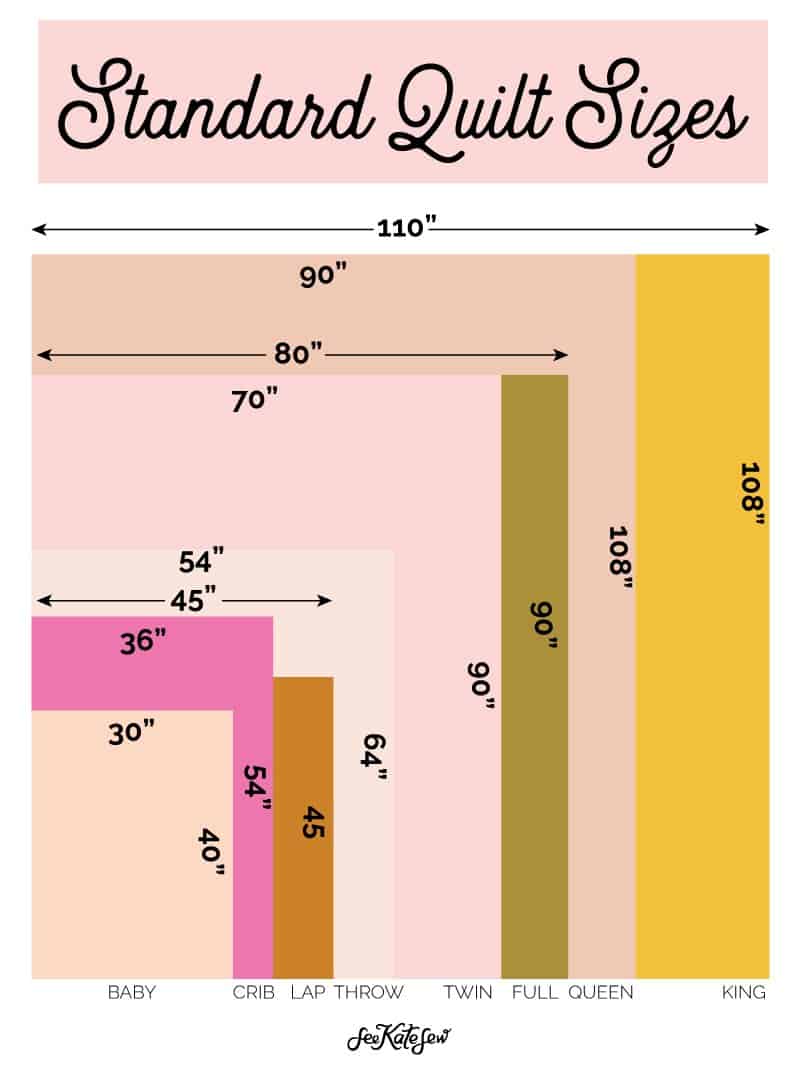 Baby 30″ x 40″, or a range of 30-40″ x 40-50″
Crib 36″ x 54″, or a range of 36-45″ x 45-54″
Lap 45″ x 45″, or a range of 40-60″ x 40-60″
Throw 54″ x 64″, or a range of 54-60″ x 64-76″
Twin or Single Bed 70″ x 90″, or a range of 64-80″ x 80-100″
Full Quilt or Double 80″ x 90″, or a range of 70-85″ x 84-100″
Queen Bed 90″ x 108″, or a range of 76-90″ x 90-110″
King 110″ x 108″, or a range of 90-120″ x 90-110″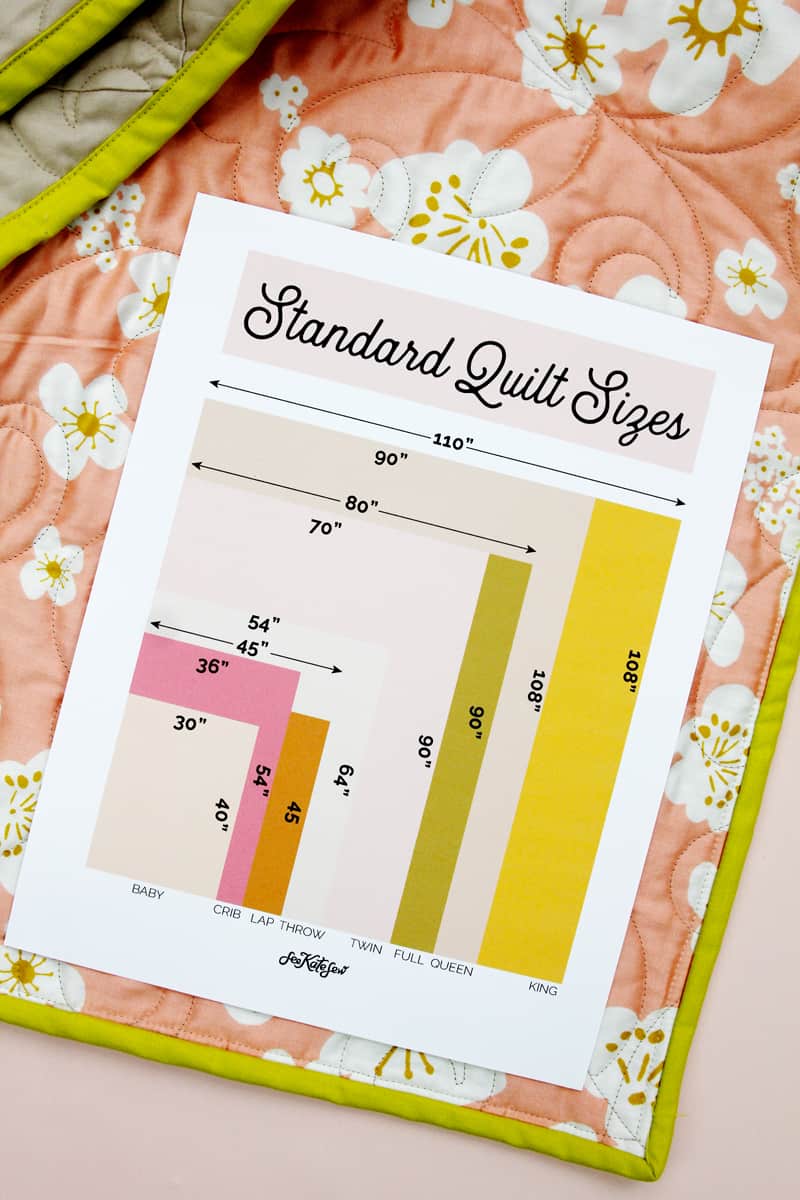 Standard Quilt Sizes Printable Chart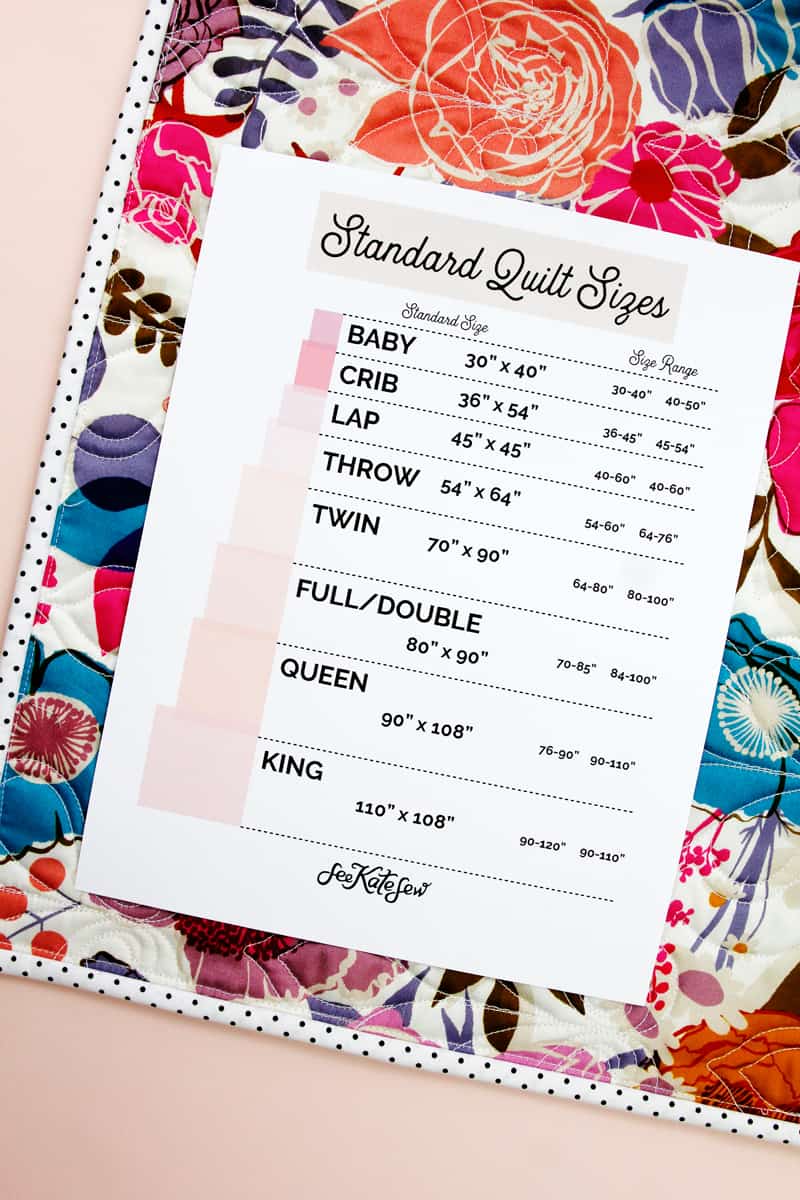 This quilt measurement chart is a PDF file that you can download and keep handy! Put it in your quilt binder or on the wall near your machine.
There are two different files available, one has a standard size plus a range. The other is a cute graphic that just shows the standard quilt size. These charts will download together as a PDF file. Click the pink button below, enter your email address to sign up for the email newsletter and then you'll be taken to the download page.

Mattress Size Measurements
I love a cute quilt folded at the foot of the bed!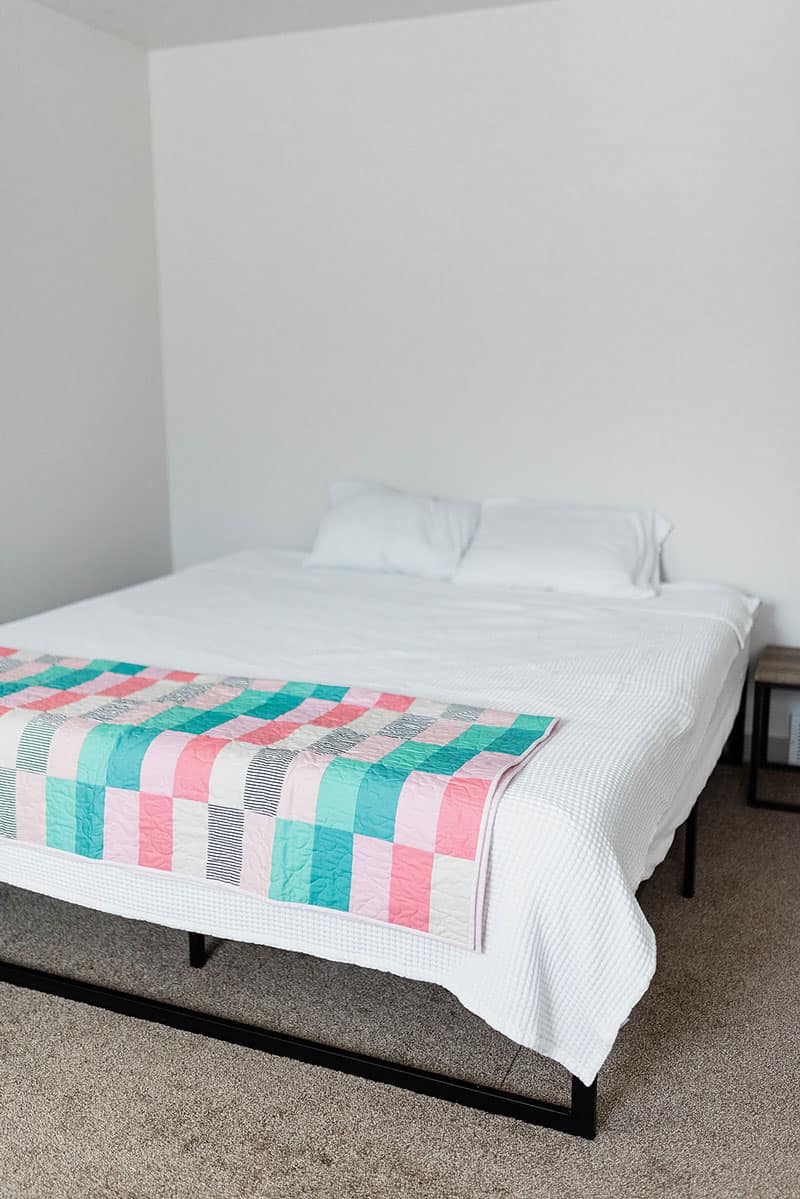 If you want to make sure your quilt hangs over the bed how you want, check your quilt size against these mattress size measurements.
Crib Mattresses, 28″ x 52″
Twin, 38″ x 75″
Twin XL, 38″ x 80″
Full/Double, 54″ x 74″
Queen, 60″ x 80″
King, 76″ x 80″
California King, 72″ x 84″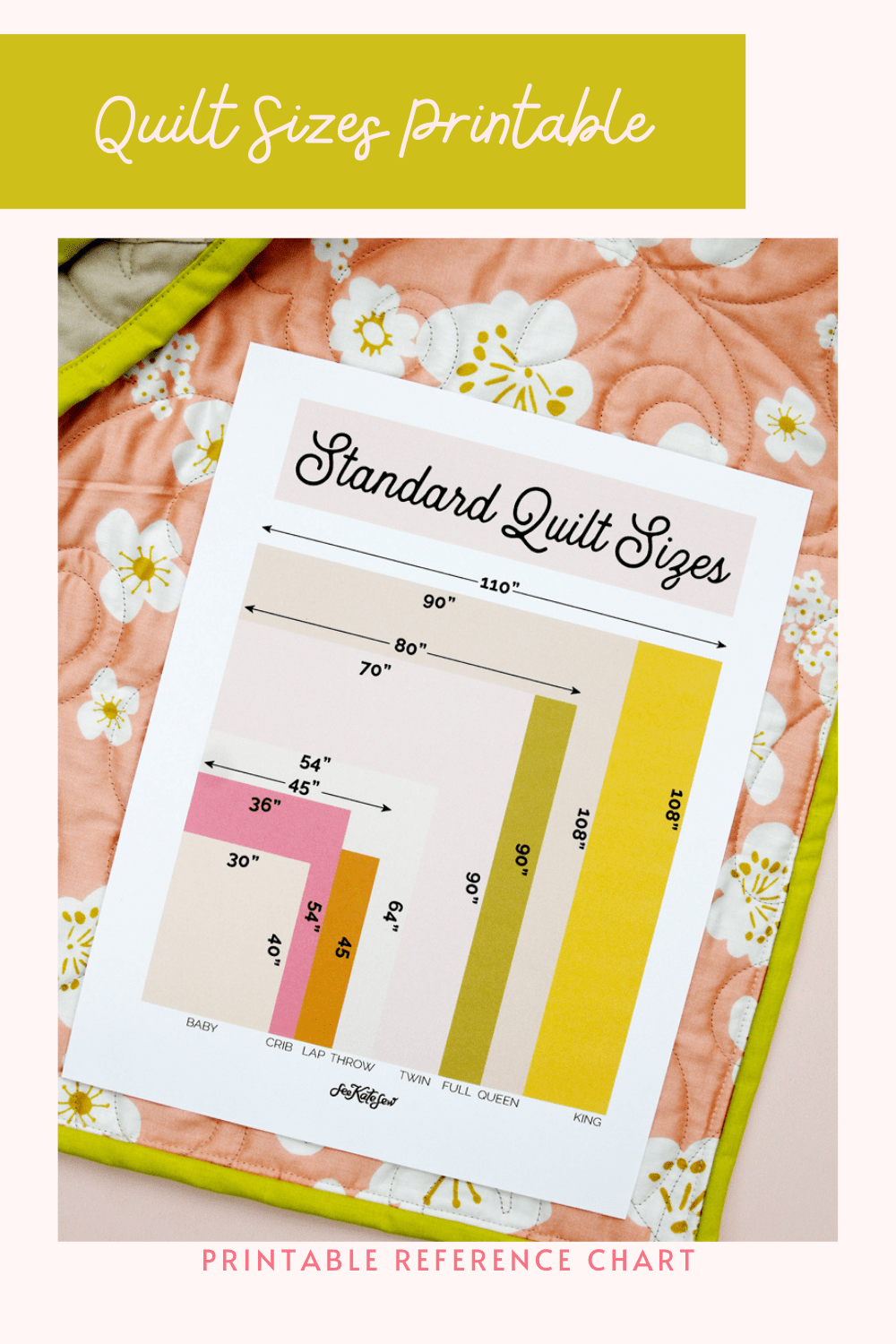 Quilt Tutorials