Pattern of the Month is all new today and this is the quilt pattern of the month – the Banff Quilt! This quilt is so quick to make and packs a bold, modern punch!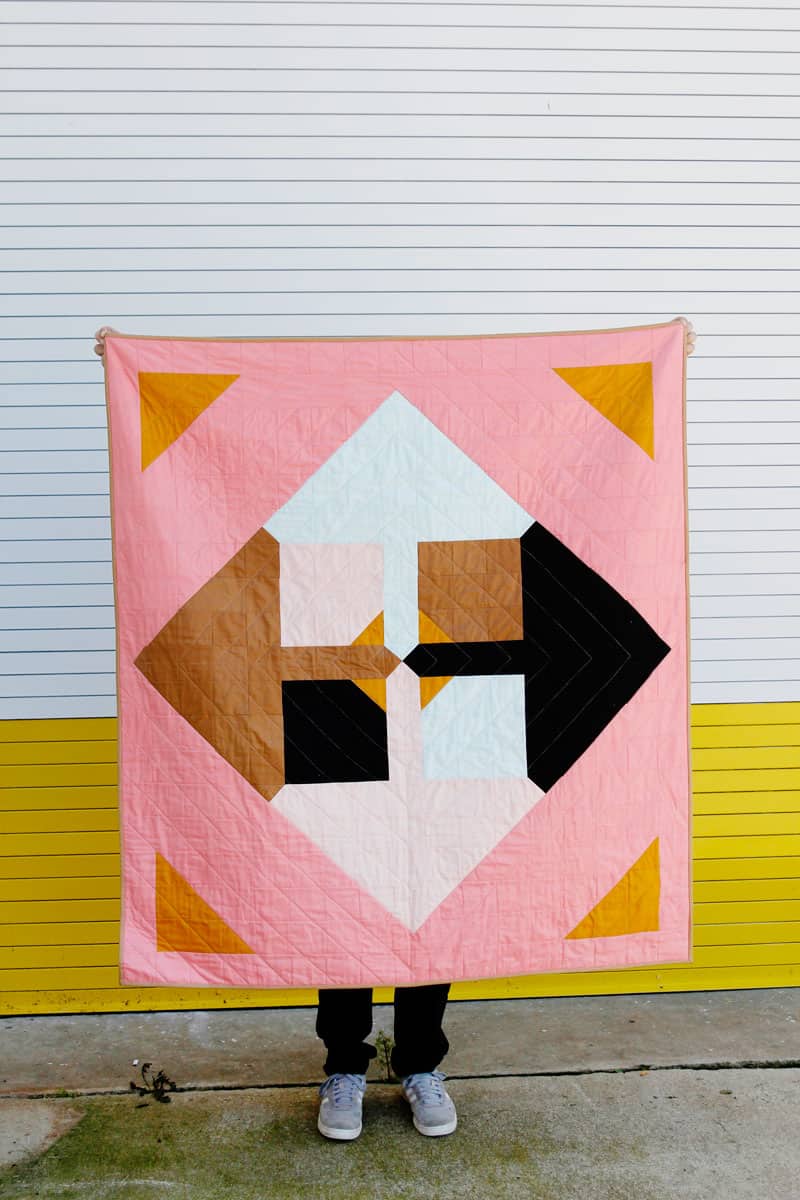 Sign up for Pattern of the Month here! You can choose to get 1, 2 or 3 patterns each month – quilts, bags and mystery patterns! Check out this month's Bag Pattern and this month's Mystery Pattern!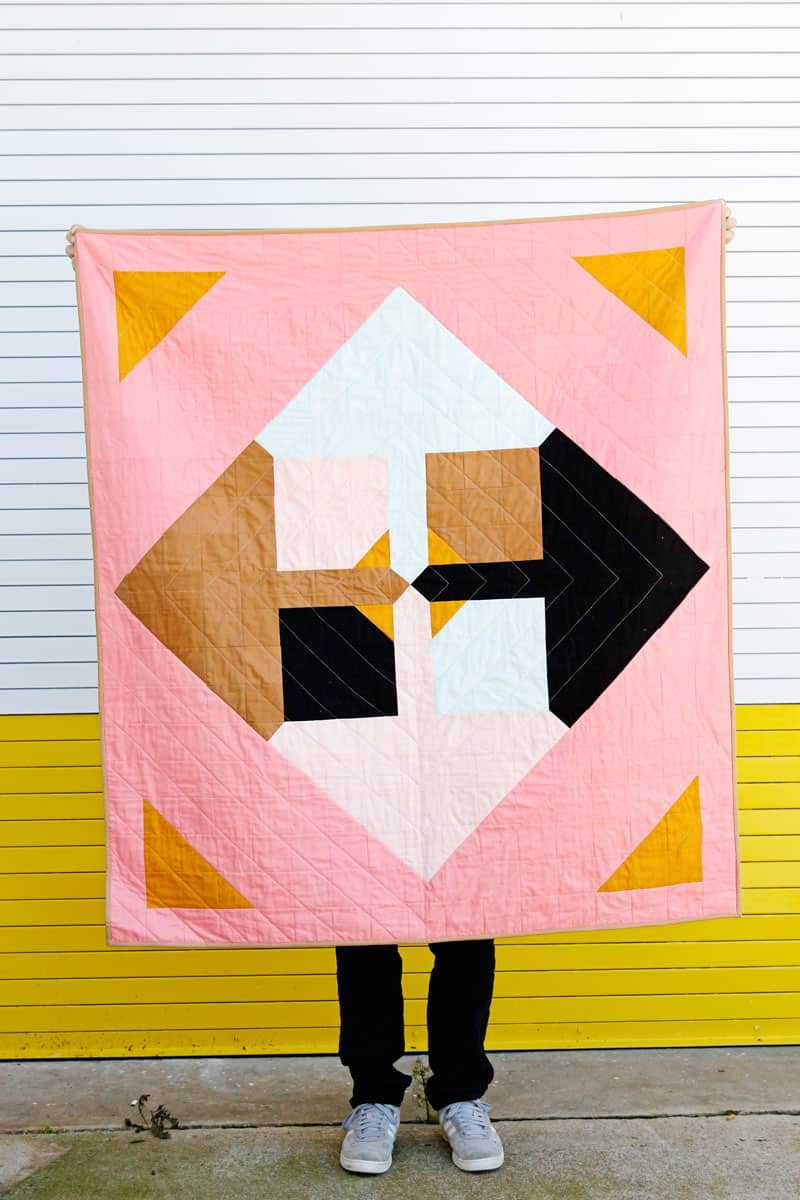 I had so much fun designing this quilt with a few of my favorite solid cottons. The dark yellow in this quilt is Butterscotch from Riley Blake, it's my current favorite solid cotton to use!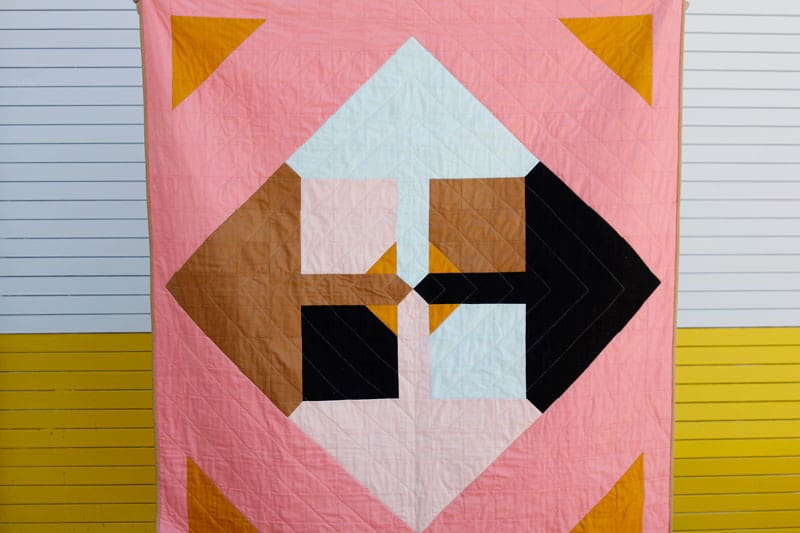 I was dreaming of Banff when I designed the pattern, subtlety inspired by a compass. Since the Canada border is closed I will just have to keep dreaming in quilts!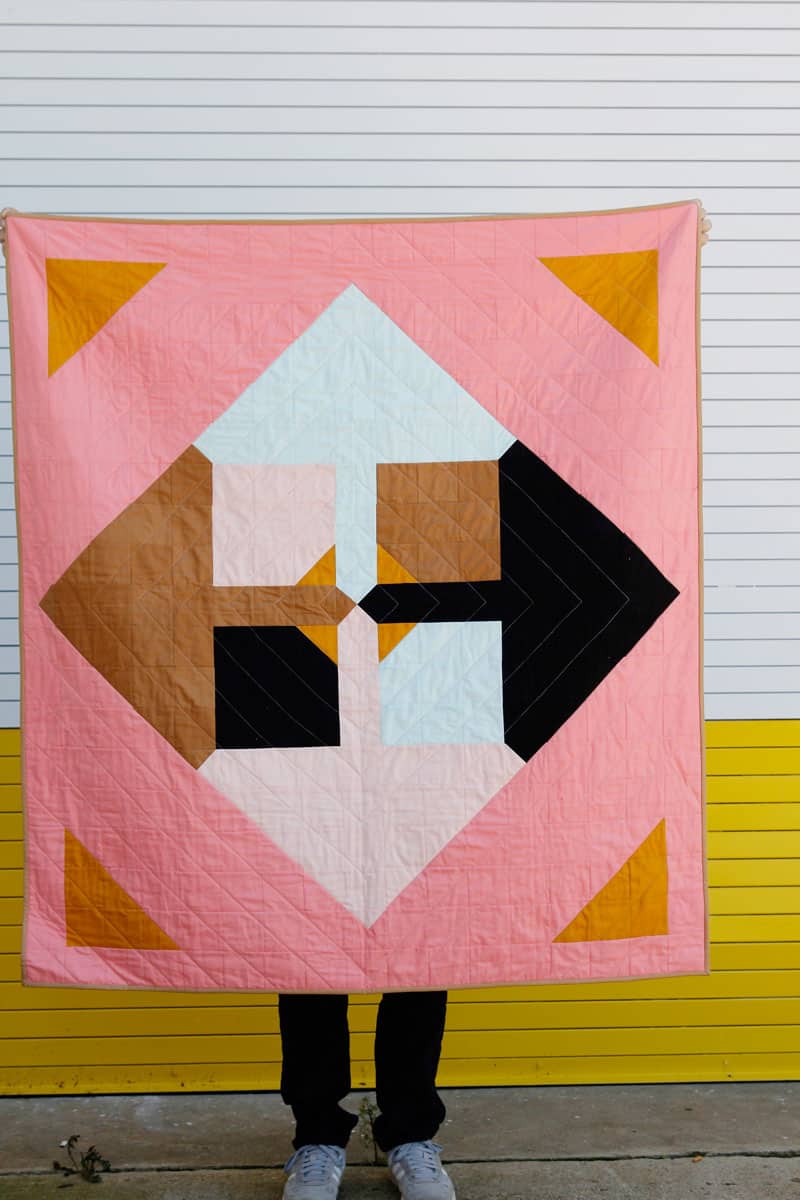 I love the quilting pattern, too! I think the diagonal lines in the direction of the arrows look so good! I had a longarmer do this for me, but straight line quilting like this can be done at home on your regular sewing machine!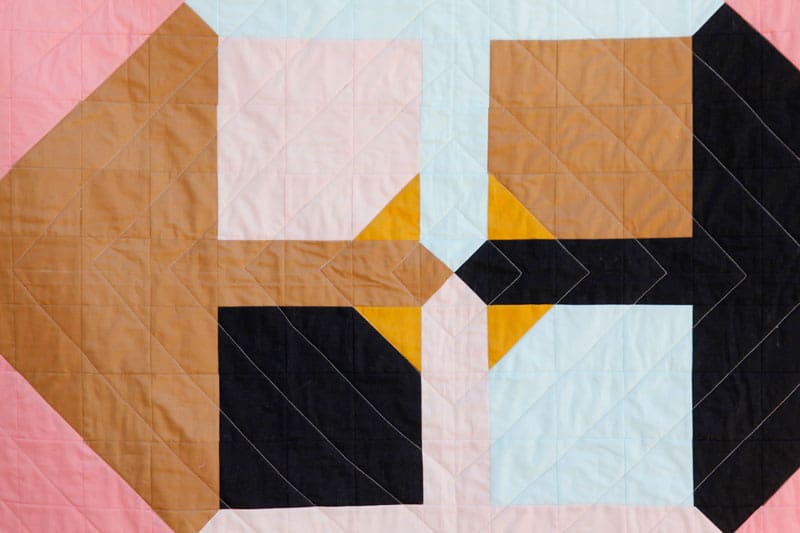 And how perfect is this yellow wall?!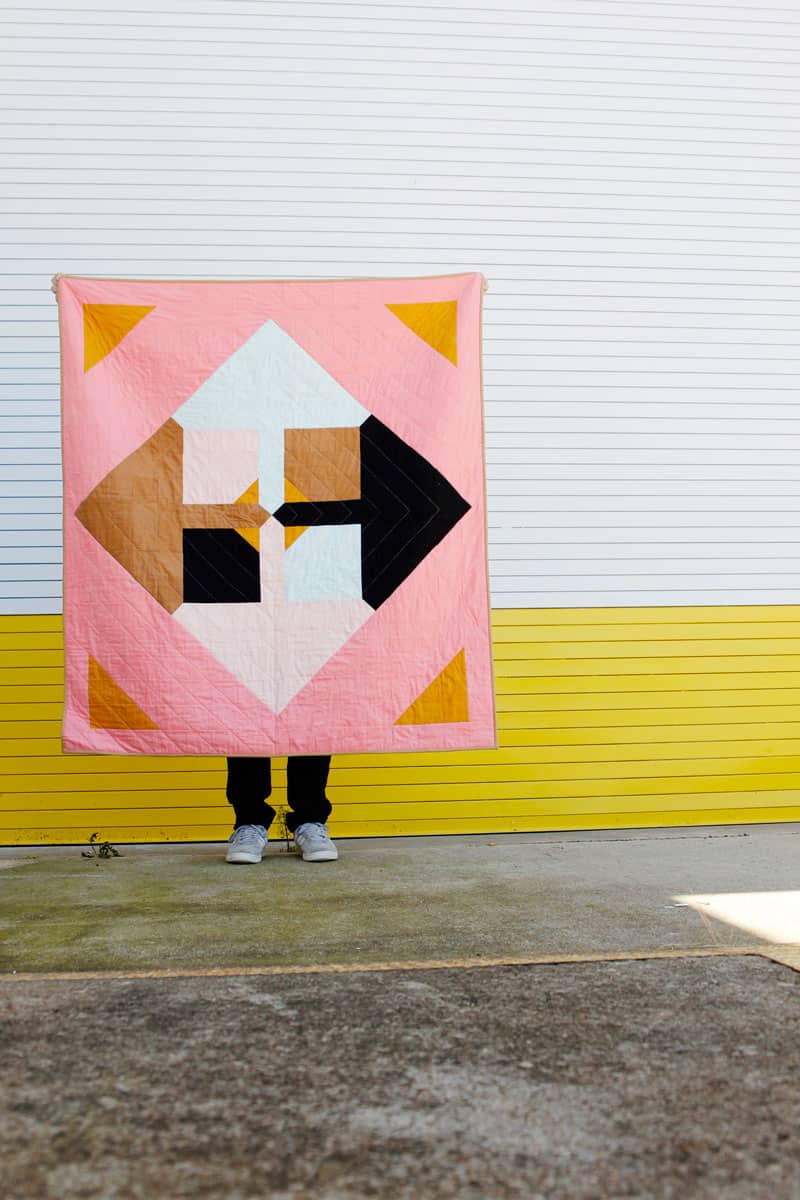 This quilt pattern is mostly measurements but does include templates for a few blocks. The pattern has 4 sizes from baby to full size.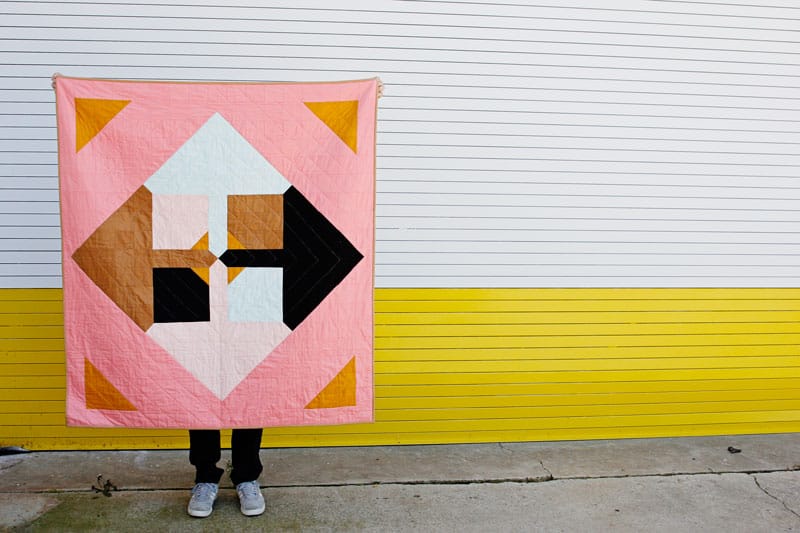 Get the Banff Quilt Pattern:
The Banff Quilt pattern is exclusive to Pattern of the Month subscribers for the month of August! You can sign up here to get the pattern instantly. You'll get a huge discount for signing up as a subscriber – get the pattern as low as $4.50! Click here to check out the Pattern of the Month options!
On September 1st, the pattern will be available in the shop here at full price ($12)!
Previous Quilt of the Month Patterns: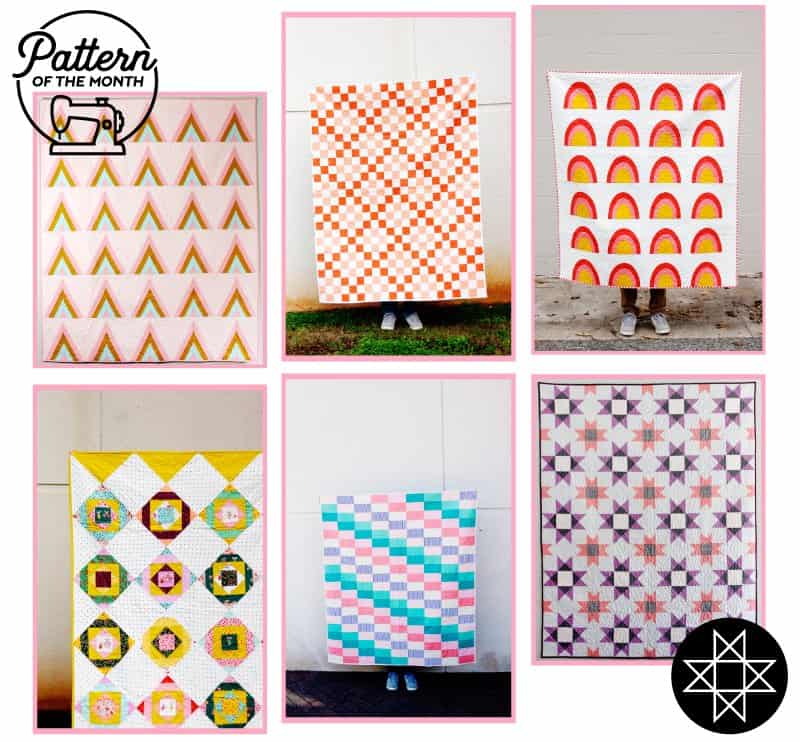 The Subway Tile Quilt
The Modern Arrows Quilt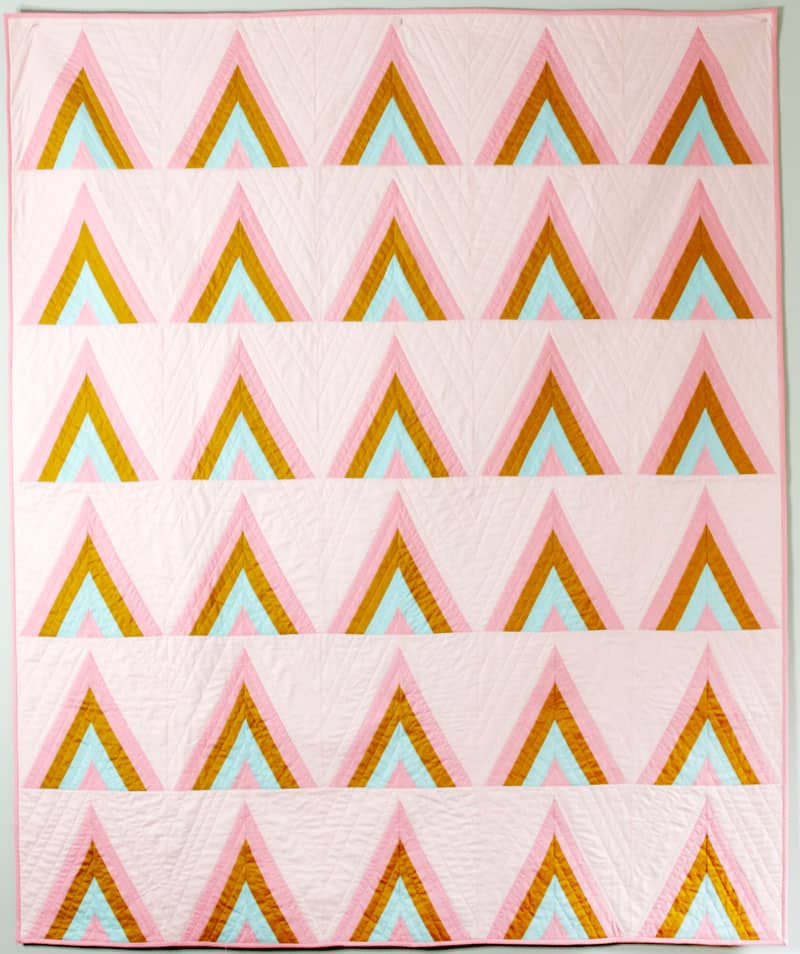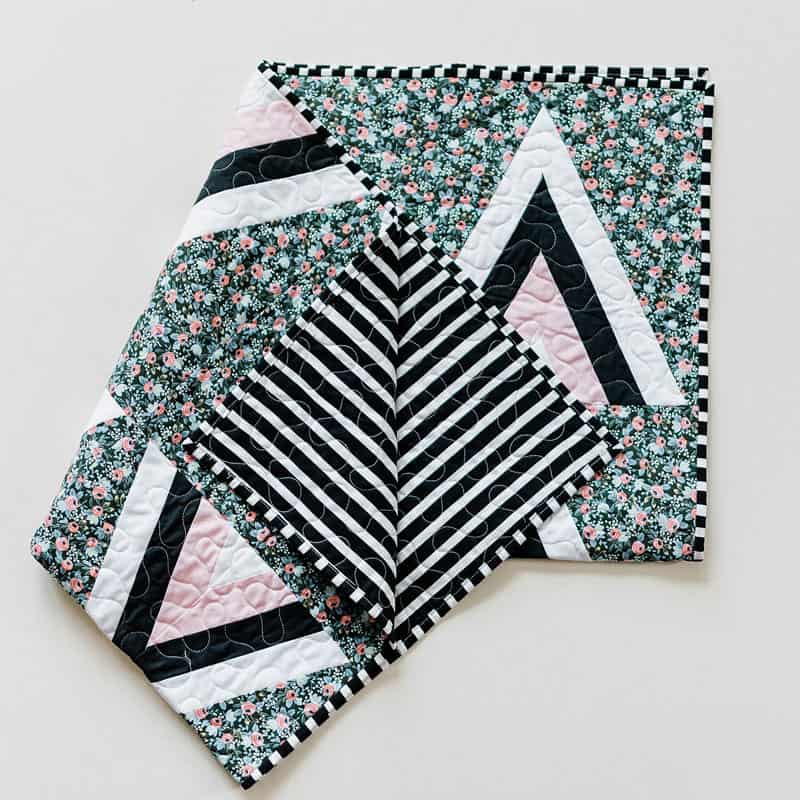 The Farmhouse Quilt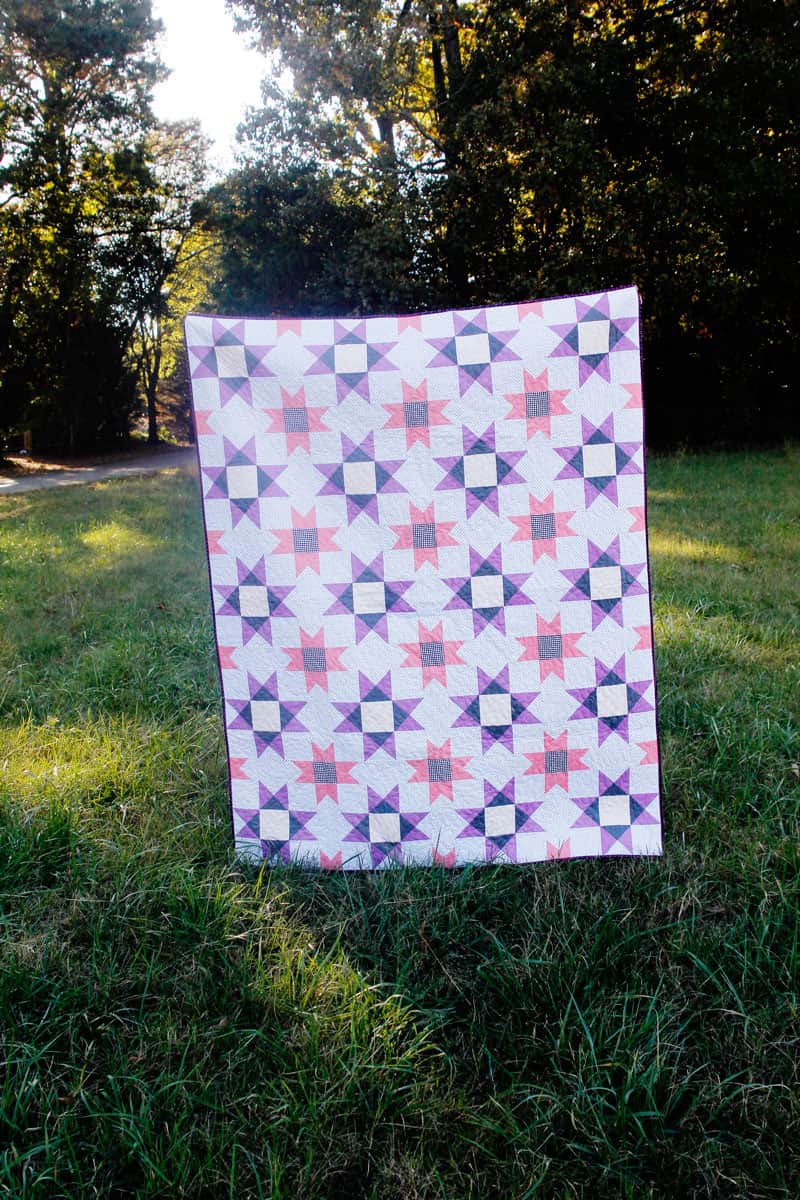 The Rainbow Block Quilt Pattern of the Month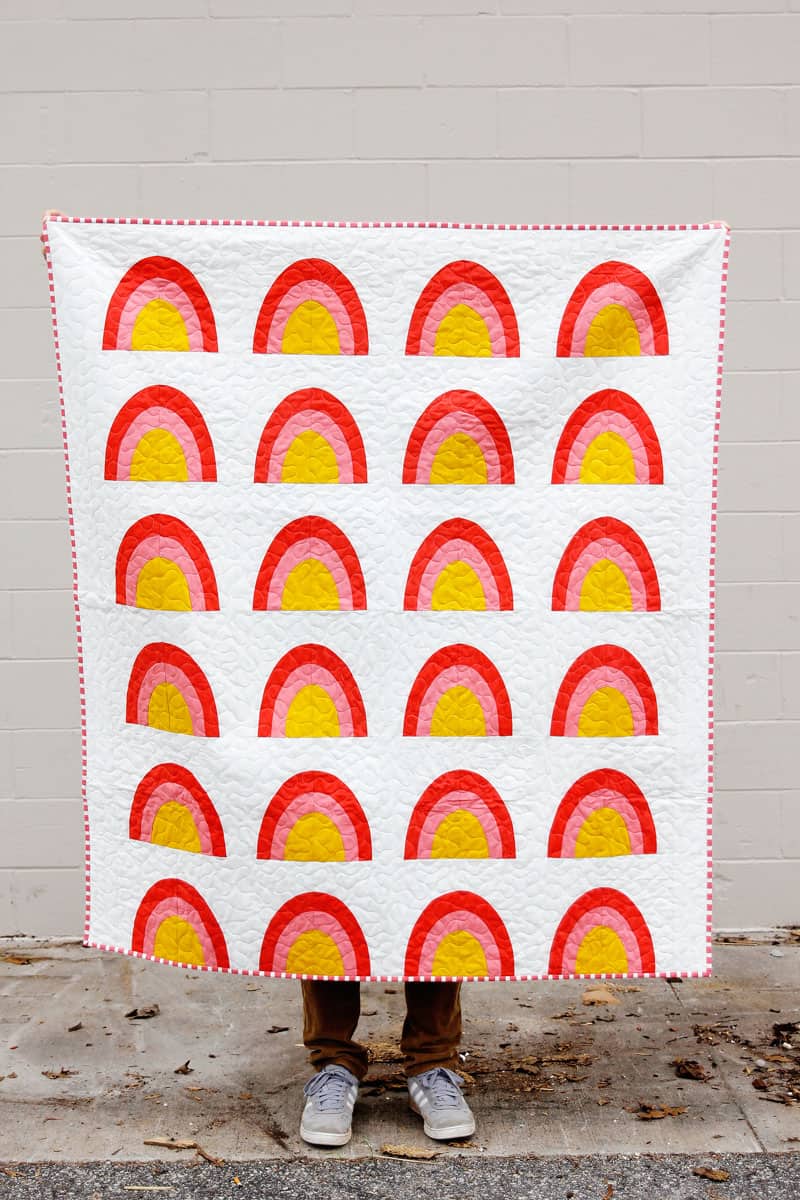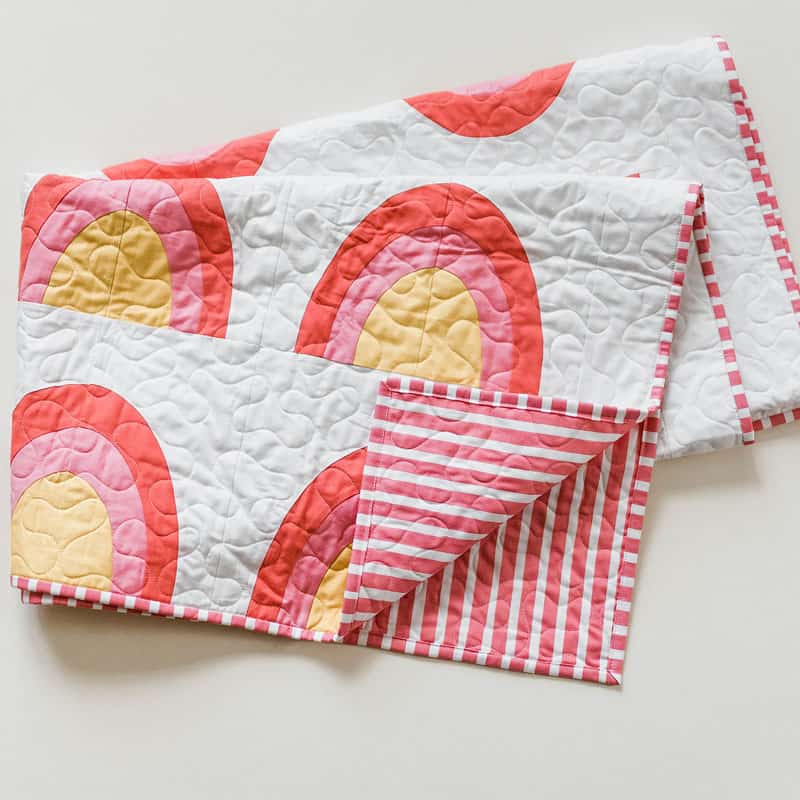 The Granny Square Pattern

The Jade Quilt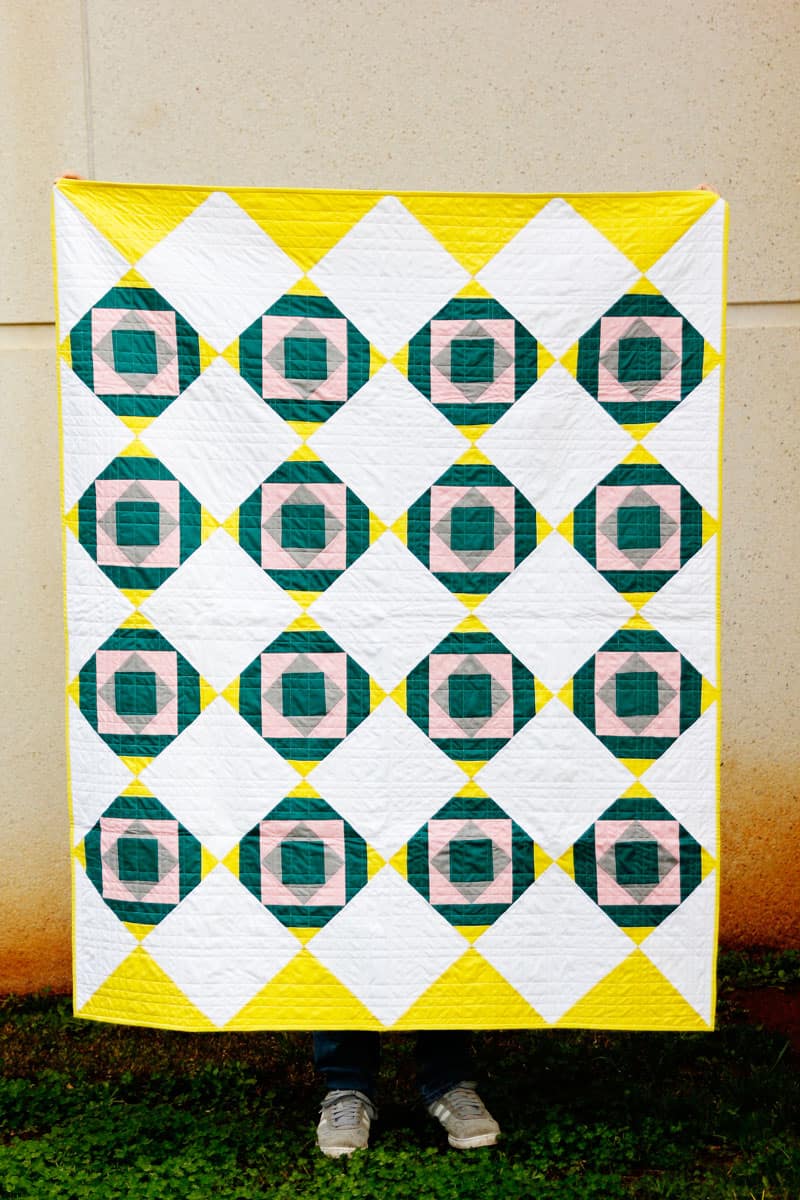 The Happy Patch Quilt Pattern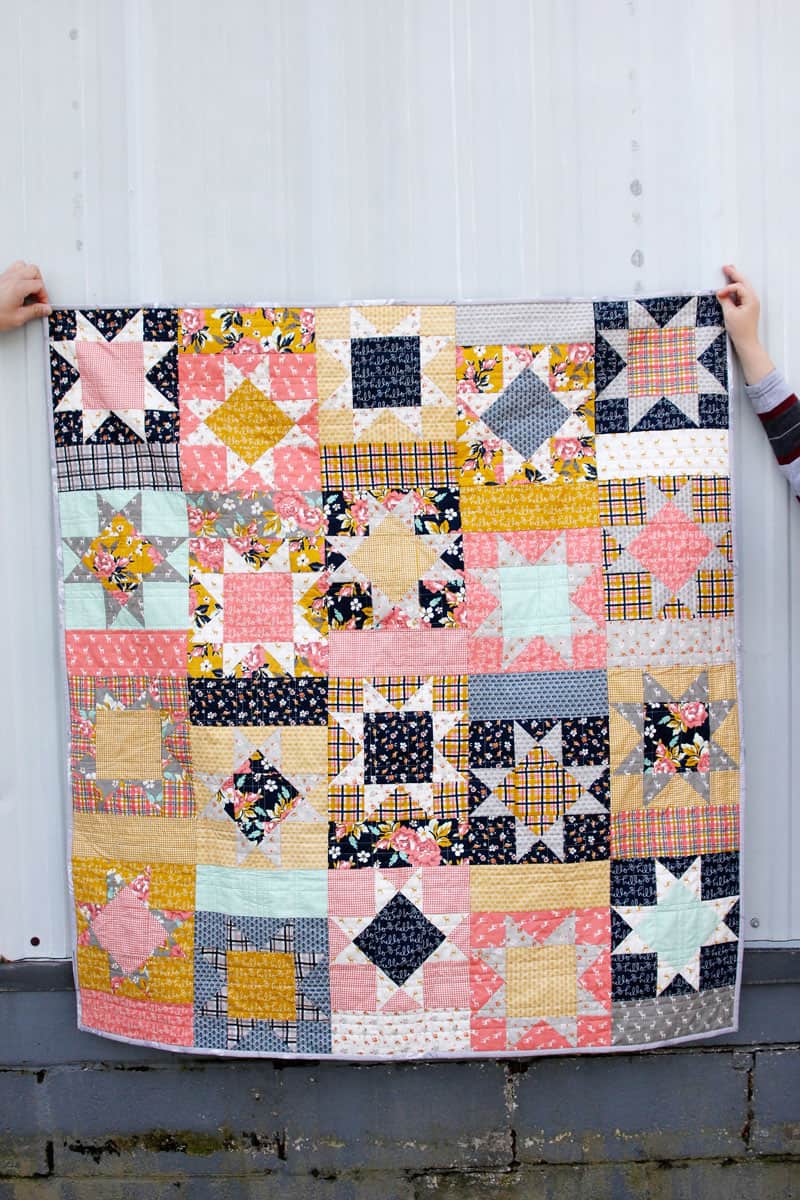 The Americana Quilt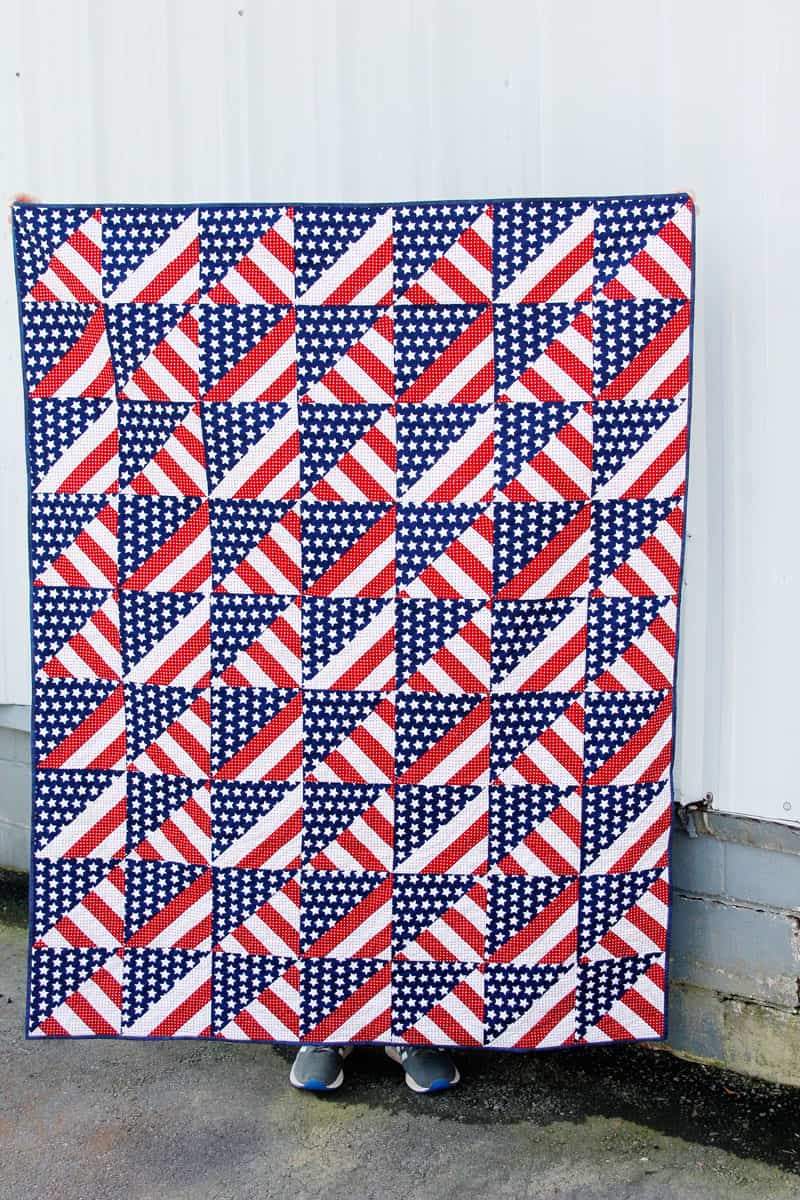 The Summer Camp Quilt